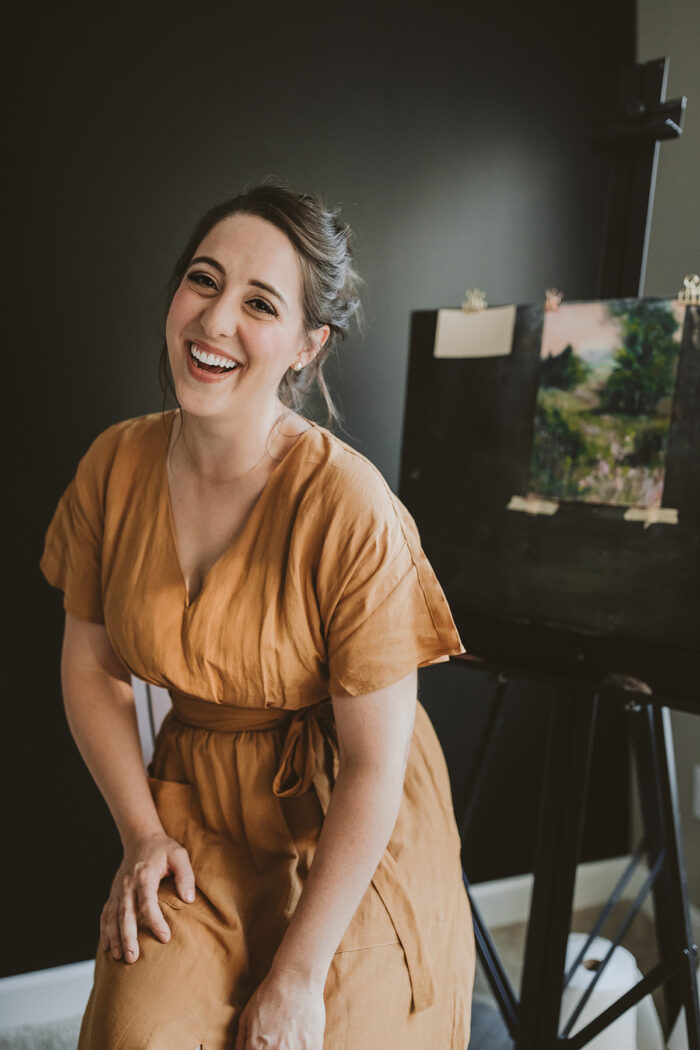 Hi friend!
My name is Valerie McKeehan. I am a mom, lifelong creative, sentimentalist, and nature lover with a passion for helping creative women find peace through original art.
Over the past ten years, I've built my art career as the Founder and Artist behind the brand Lily & Val. My work has been featured throughout the national press including Better Homes & Gardens, Martha Stewart Living, Good Housekeeping, Food Network, and Good Morning America with corporate clients such as TLC, Starbucks, Macy's, Anthropologie, and Flow Magazine.
In the Spring of 2020
…the world and personal circumstances felt too heavy and I had no words to express my heart. My mother-in-law suggested I give soft pastels a try. It was love at first layer of beautiful pigment. To quote Constance Spry, "You have no idea how wonderful it is to come out of the dark frustrations of being unable to crystallize such visions as you may have, and to find suddenly a possible medium of expression."
Peace for Your Walls
As a busy mom and business owner, I understand what it's like to be in the midst of the chaos and not feel like you have room to breathe. Although physically changing what's going on around us might not always be a possibility, my landscapes give a sense of calm in the chaos, a place to rest your weary eyes. We can enjoy a whimsical, mental escape into other worlds of wildflower meadows, billowy clouds, trickling streams, or dappled-lit paths. More importantly, though, a landscape can connect our hearts to pieces of itself that seem to have become lost in the shuffle of everyday life. They can remind us to sift through the noise vying for our attention, recentering us on who we are and what matters most.
I believe that finding a sense of inner peace is something we must fight for each day. The paintings serve as grounding reminders to pull us back into the peaceful state that we desire. I'm here to help you surround yourself with the visual reminder of your happy place and memories.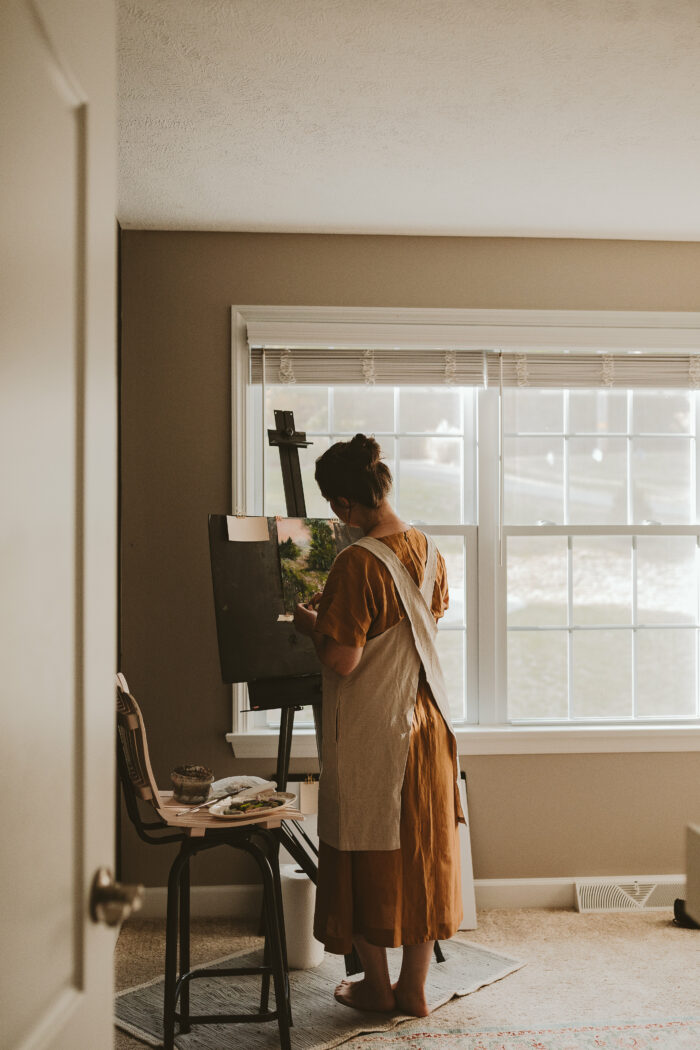 I look forward to connecting with you. Thank you so much for being here.
Warmly,