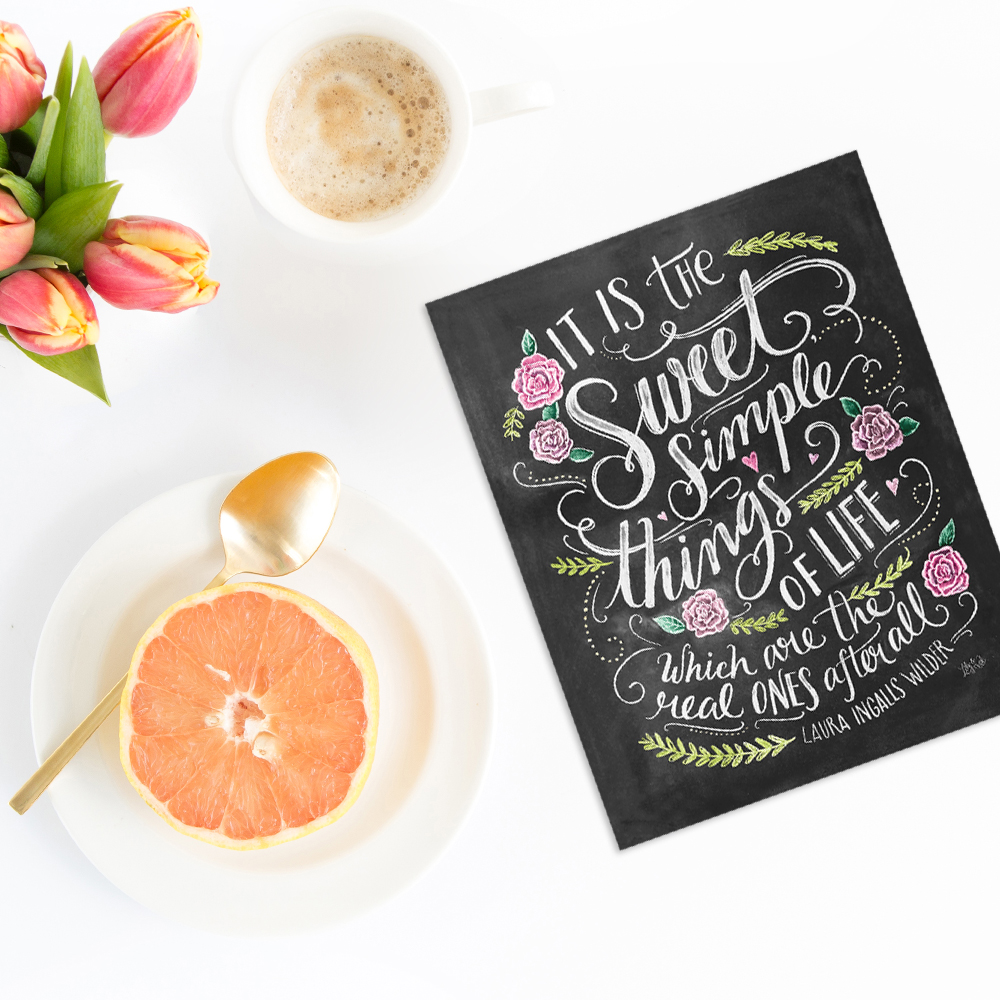 Print available at lilyandval.com
About Lily & Val Living
Lily & Val Living was born out of the desire to make the most of the simple pleasures in life. Combining Lily & Val's original gifts and our love of all things pretty, the blog invites you to enjoy the small things and celebrate the everyday with those you love. Our posts include approachable DIYs, crafts, recipes, decor ideas, hand lettering, and a dose of creative inspiration. Get comfortable, grab a cup of tea, and get your fix of the pretty, the inspiring, and the creative that is Lily & Val Living.
Visit the Lily & Val Shop for original gifts, cards, and home decor items. Each item is hand lettered and illustrated by Valerie McKeehan, who infuses her flourishes, flowers, typography and quaint illustrations with the same sense of whimsy and elegance that inspires her at home. We revel in mixing simple nostalgia with a modern style of pretty-whimsy to create gifts that are lovingly made, from our hands and hearts to yours.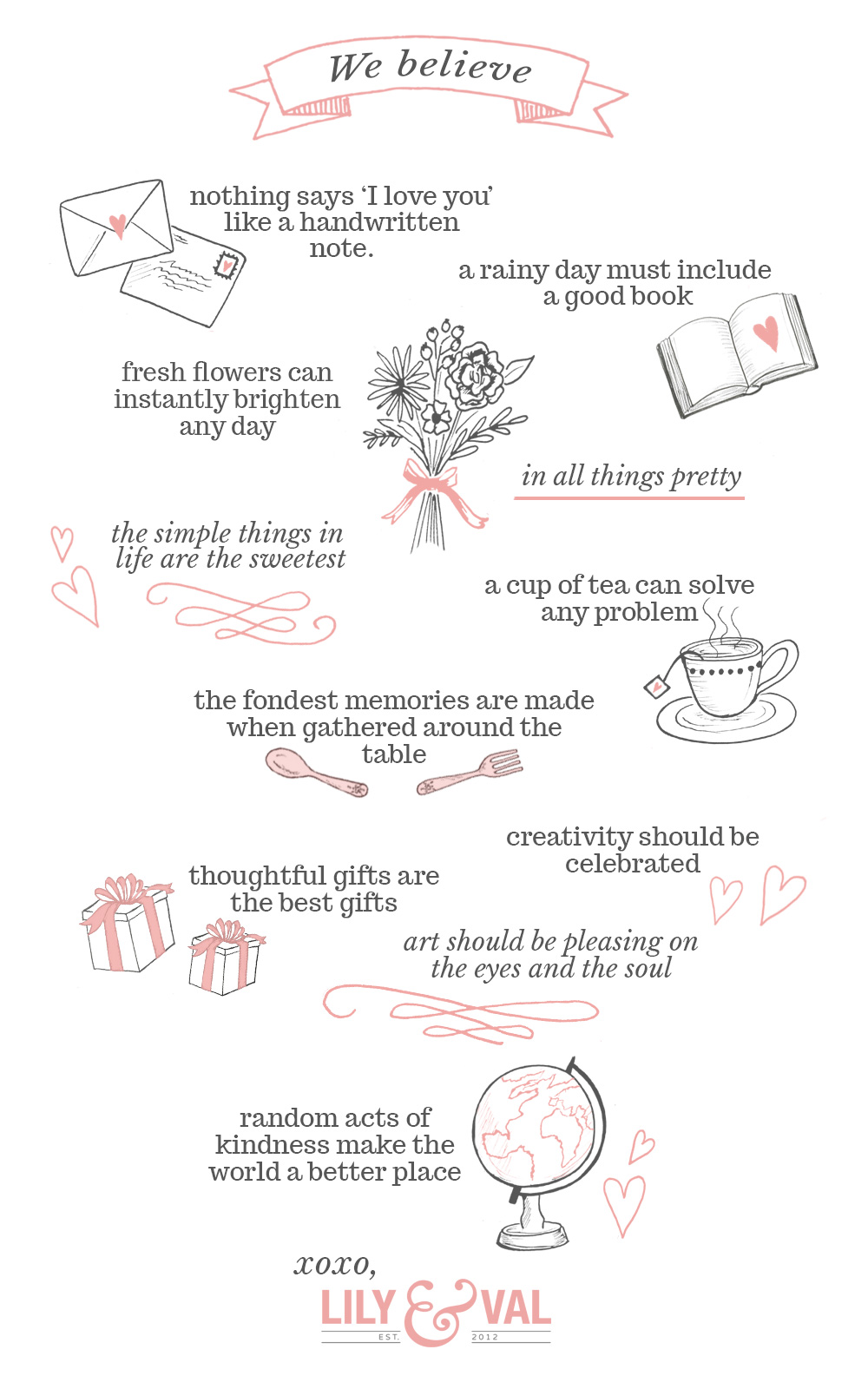 Welcome, friend!
I created Lily & Val Living as a way to express my passions and the heart behind the artwork I design. I love sharing behind-the-scenes peeks of what I'm working on as well as the inspiration behind our brand. My hope is that LVL will bring a smile and spark creativity. Thank you for being here.
Xoxo,