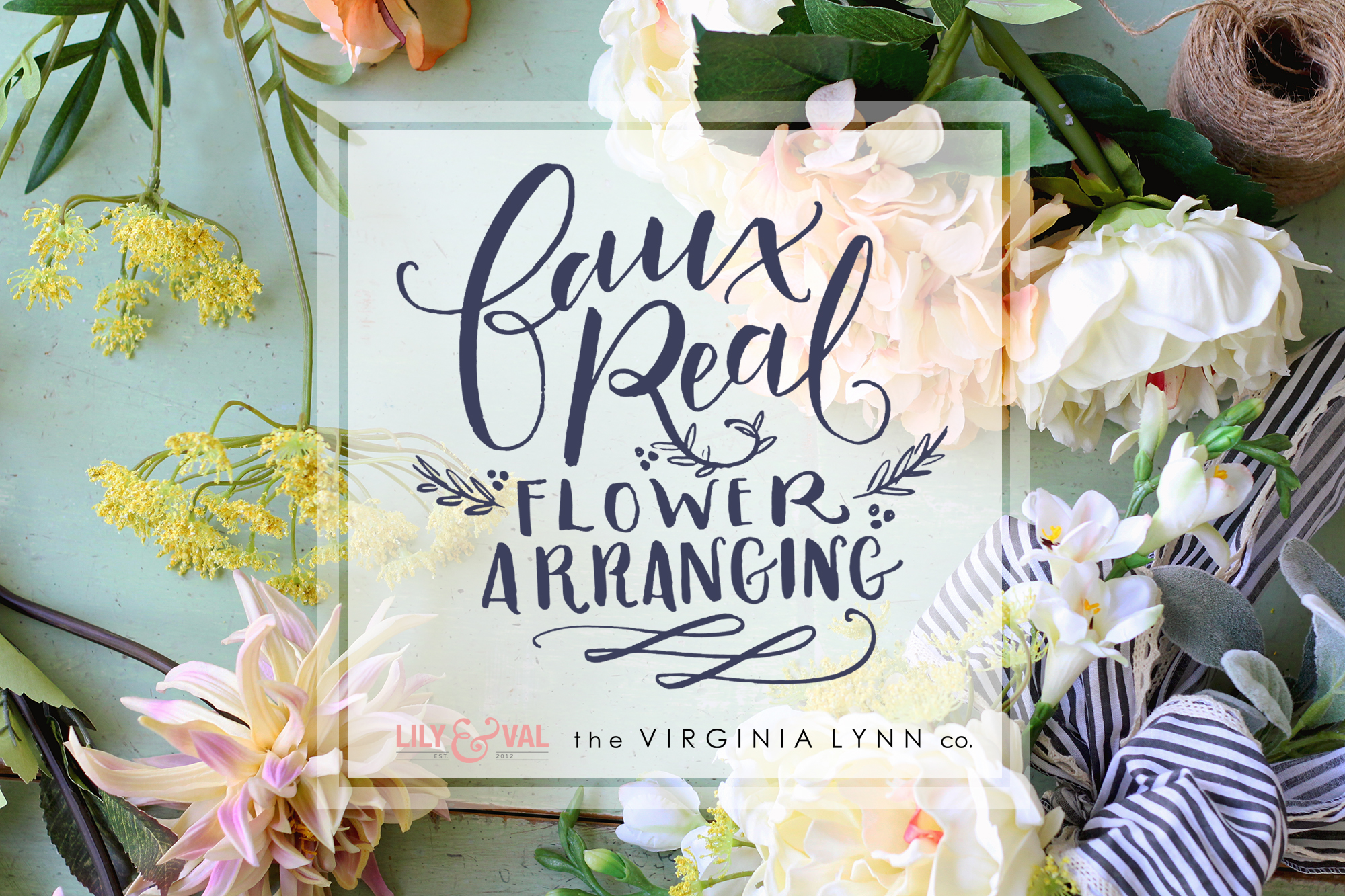 Hello Lovelies!  Emily Cowey here! I use a lot of real and faux flowers in my work event/photo styling, and I have learned many things along the way. I  am so pleased to be sharing some of my favorite floral arranging tricks with you all. If you haven't read our first post in this series, you should definitely go back and check it out for all of the basic tools and guidelines for using faux flowers. Now, let's get started!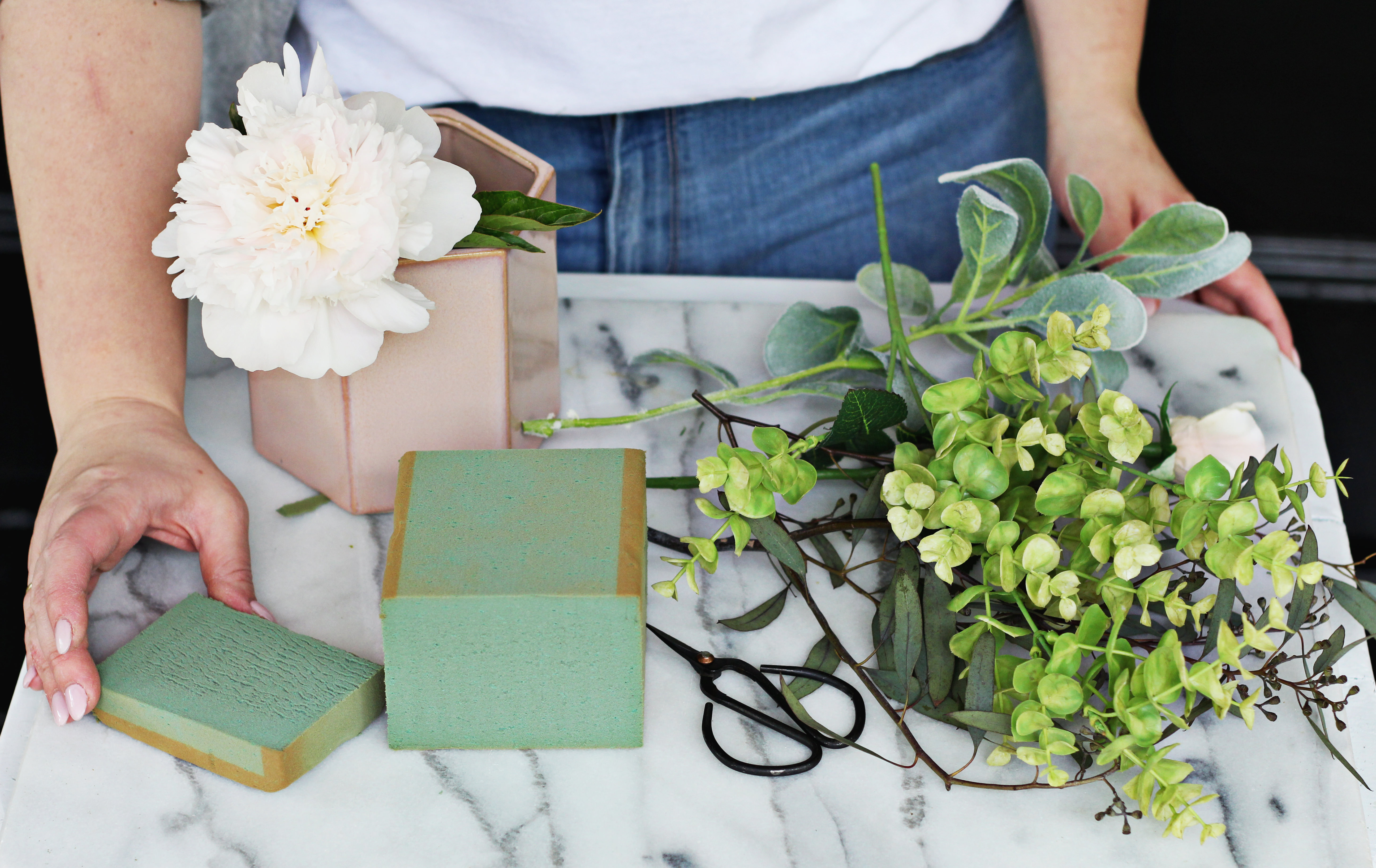 Step 1:
Choose a statement bloom. Decide if you want to begin with faux or real to determine what other flowers you want to use. (See our first post for further explanation of this idea.)
Step 2:
Pick a pretty vessel! (This is my favorite part!) Take wet floral foam and cut it to a size that fits nicely in your vase. This will help stabilize the shape of your arrangement while holding water for your fresh blooms.
Step 3:
Cut your statement bloom to your desired height. Here I started with a gorgeous real peony from a local florist. Placing the peony at a height just above the rim of the vessel allowed me to use just one statement bloom as the focal point of this arrangement.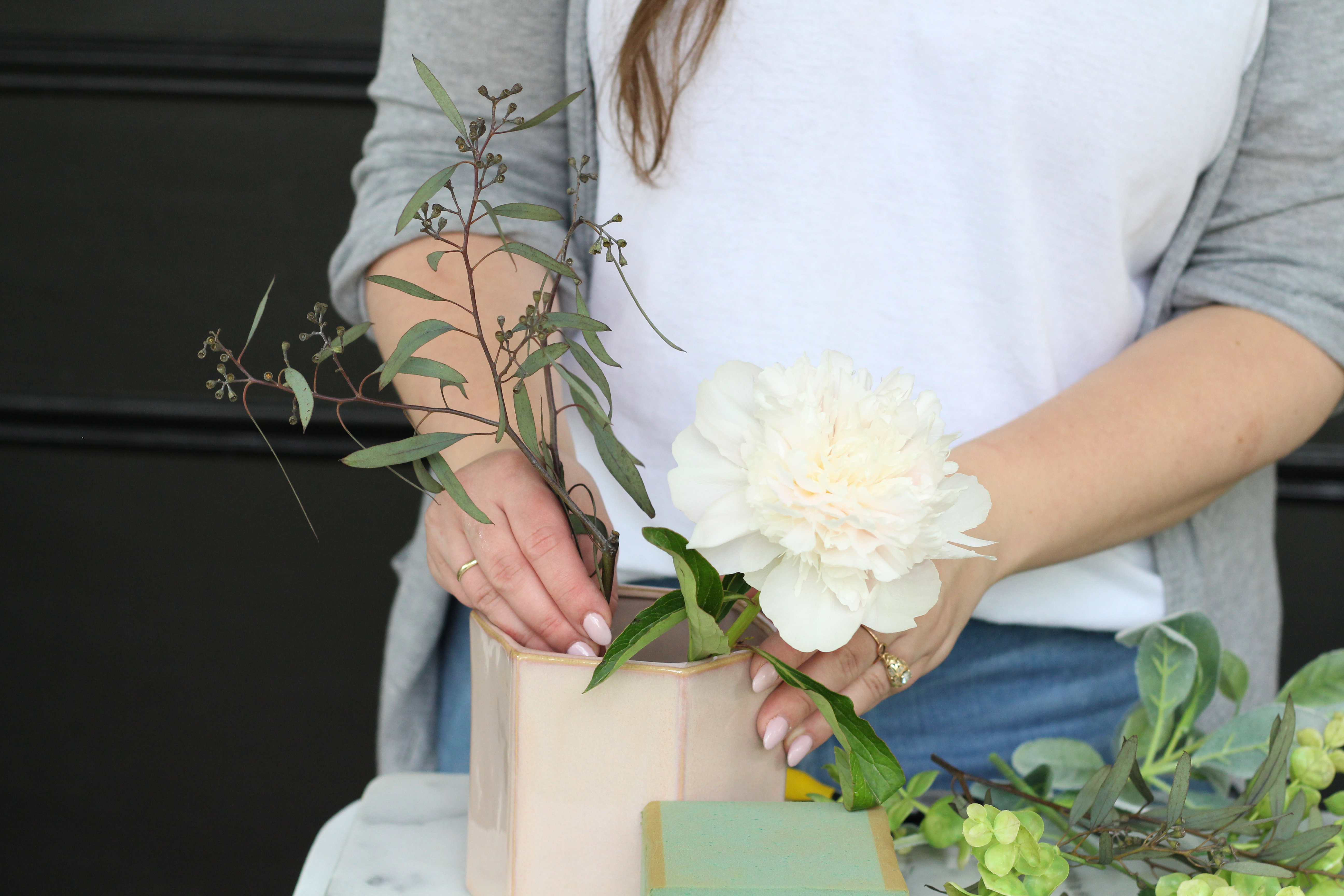 Step 4:
Begin filling out your arrangement with various heights and types of greenery. You can usually mix real and faux greenery, but be careful that the greens are an authentic color and blend nicely.
Here I used real eucalyptus and a faux wax eucalyptus of another variety to add a lighter color throughout the arrangement.
Tip: Be sure to have both sharp scissors (like bonsai scissors) and wire cutters on hand. Wire cutters are needed for the faux blooms, but will crush the stems of your real foliage causing them to die faster.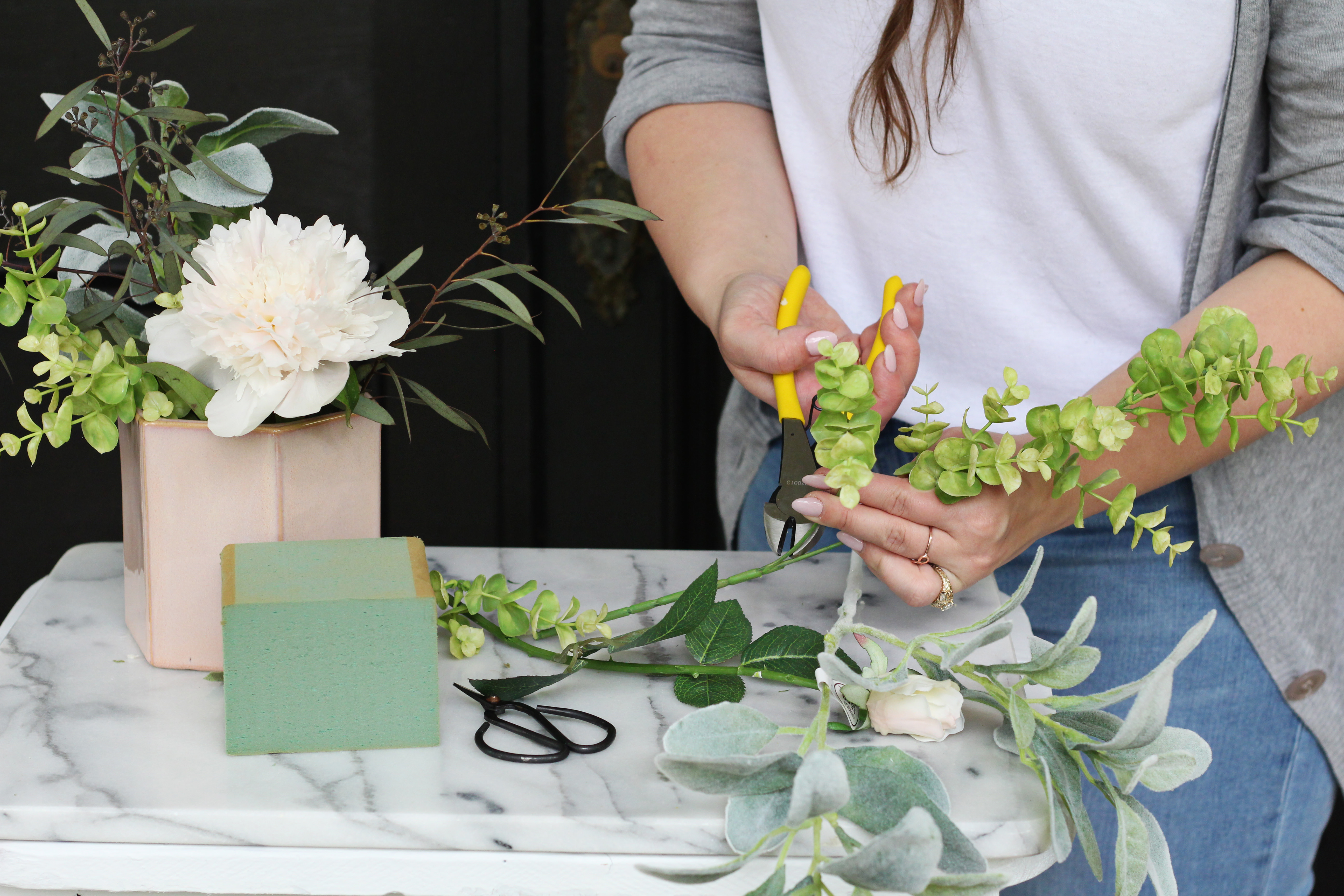 Step 5:
Carry your colors and vary heights through the arrangement. I added some faux lamb's ear to add a lighter green softness around the peony.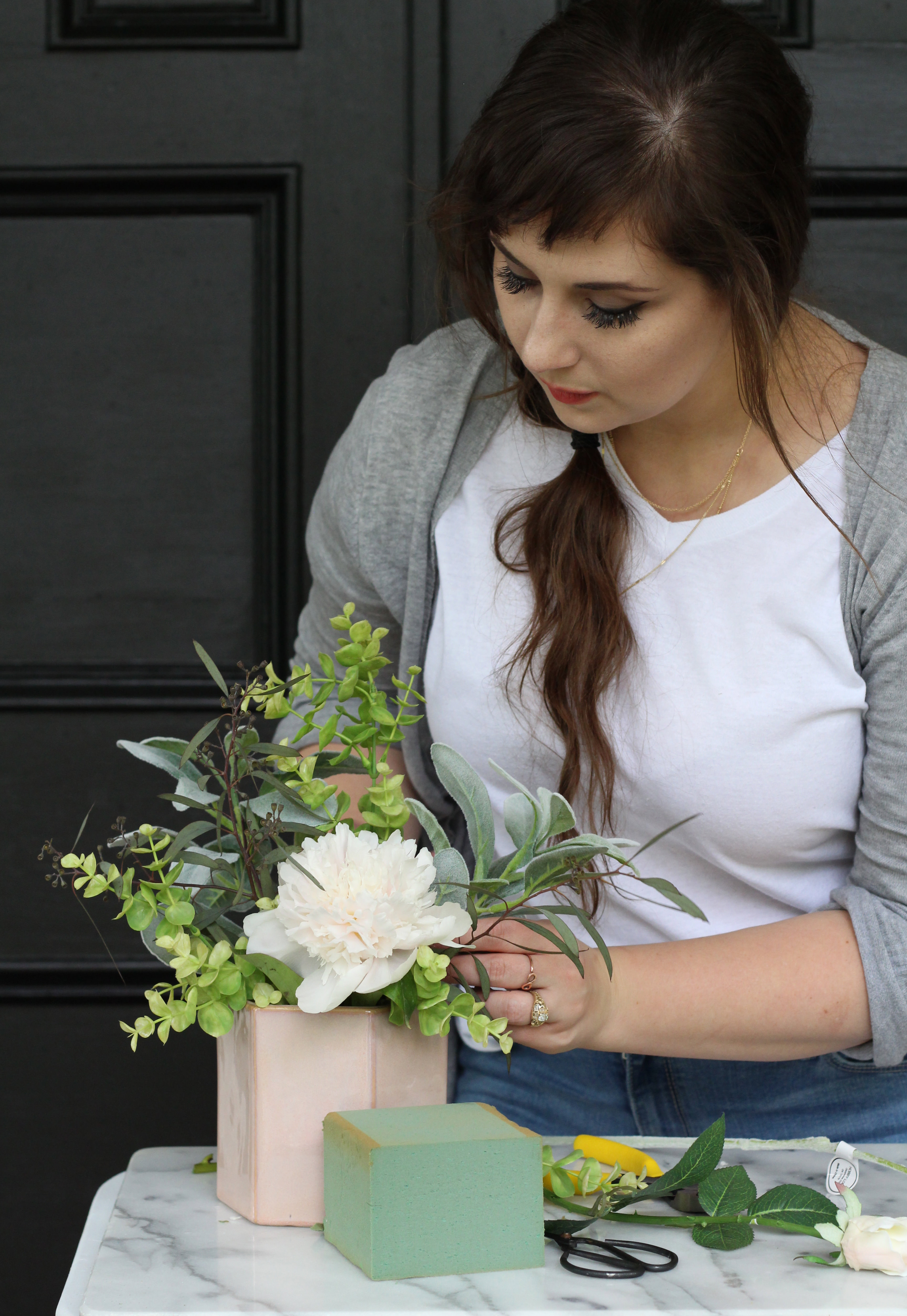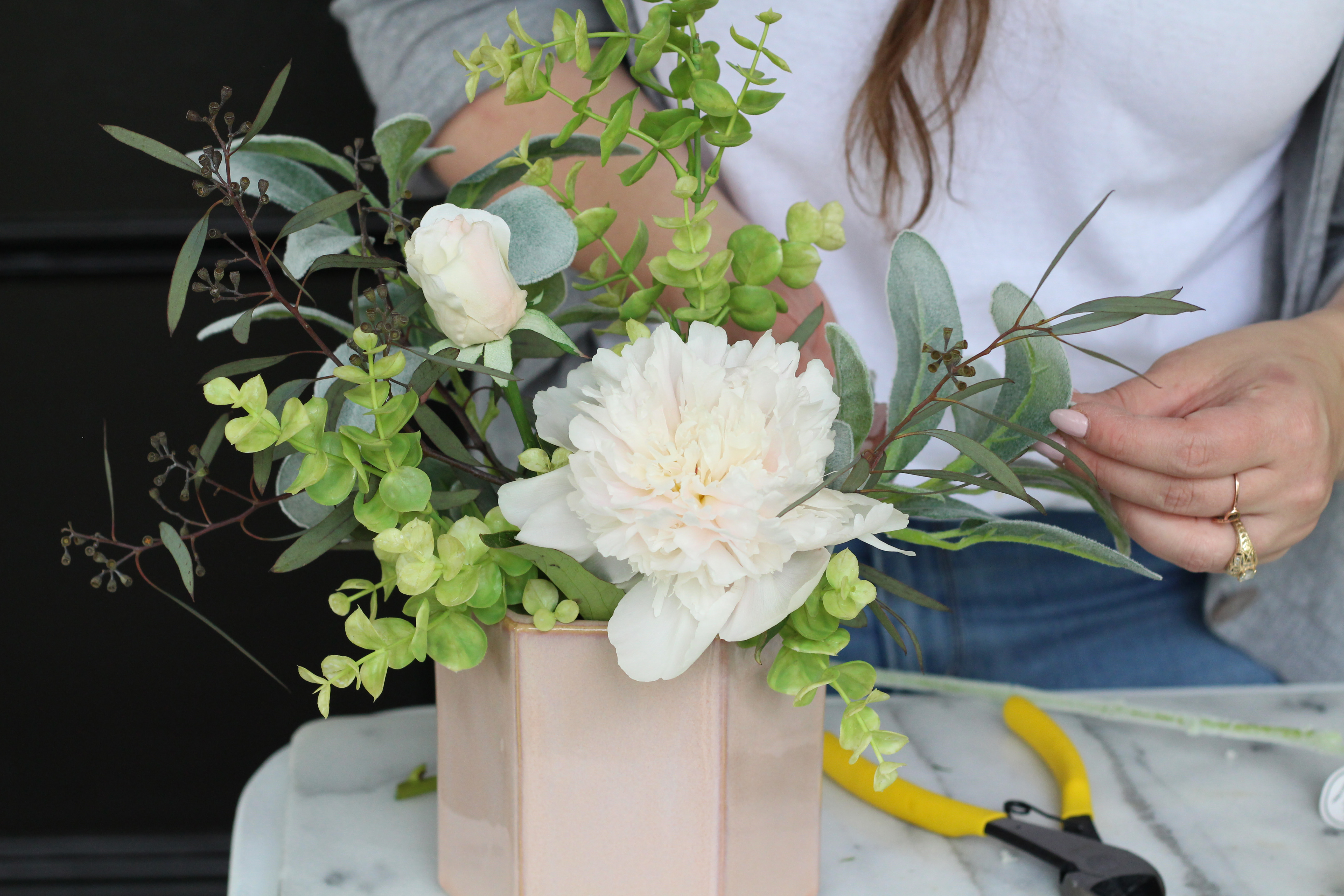 Step 6:
Finally, add in some small blooms that are faux to give the illusion that your arrangement is bursting with blooms. Adding a realistic fake small flower in a similar color scheme as the large real bloom helped to carry bits of white and pink all through the piece, making the arrangement very luscious.
Tip: Let your greens be loose. Especially if you like a more natural, casual look. Cut the stems long because you can always go shorter if you don't like how things are coming together.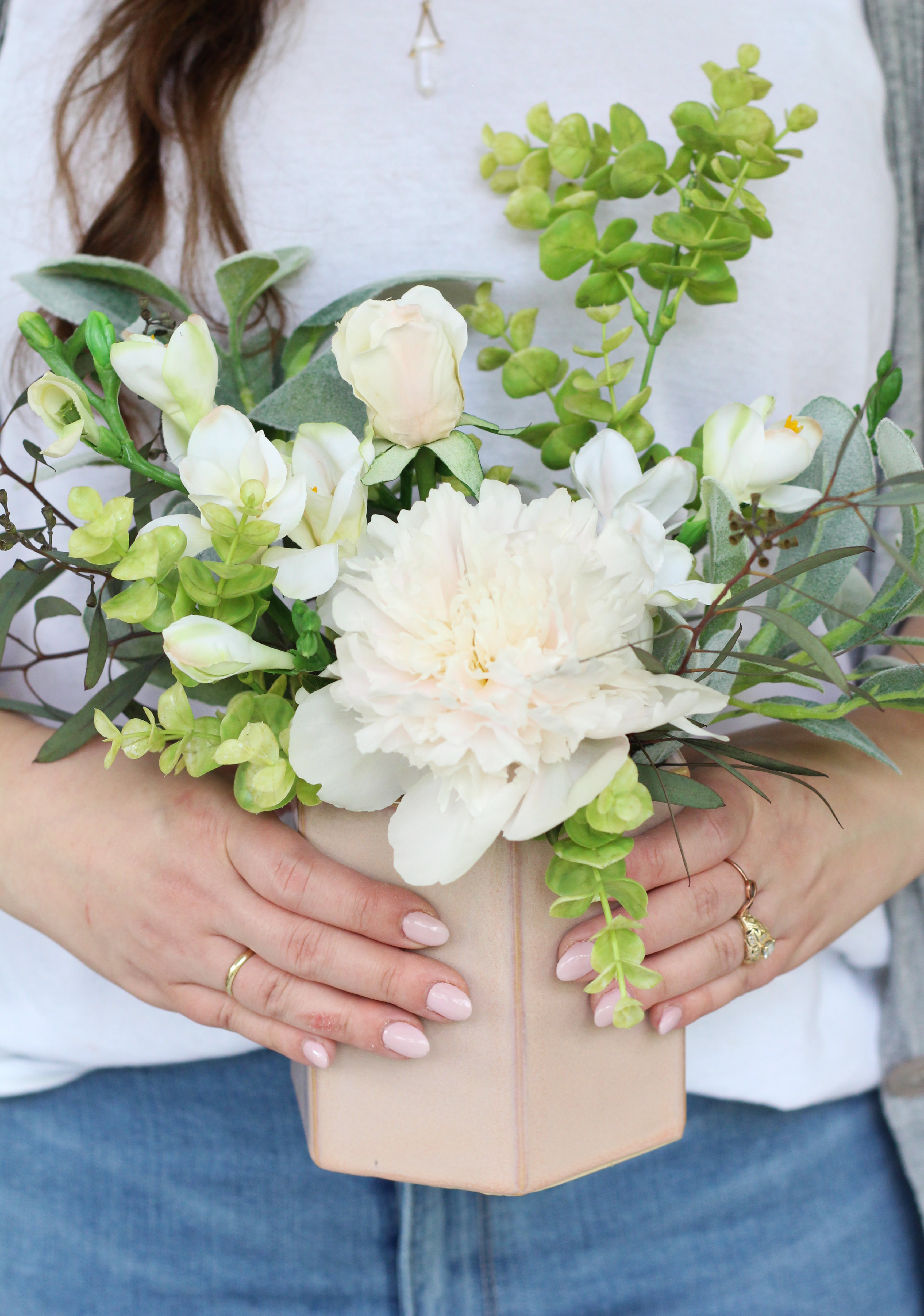 Tip: Can you see the variation difference in the last photo? Here I replaced the small faux blooms with some real aster solidago and white alstromeria for a color change.
Remember, you can save money by using faux fillers and focusing on buying your favorite blooms from your local market or florist. Enjoy playing with flowers, and check back for more tips on using faux and fresh flowers together in my next post!
Cheers,
Emily