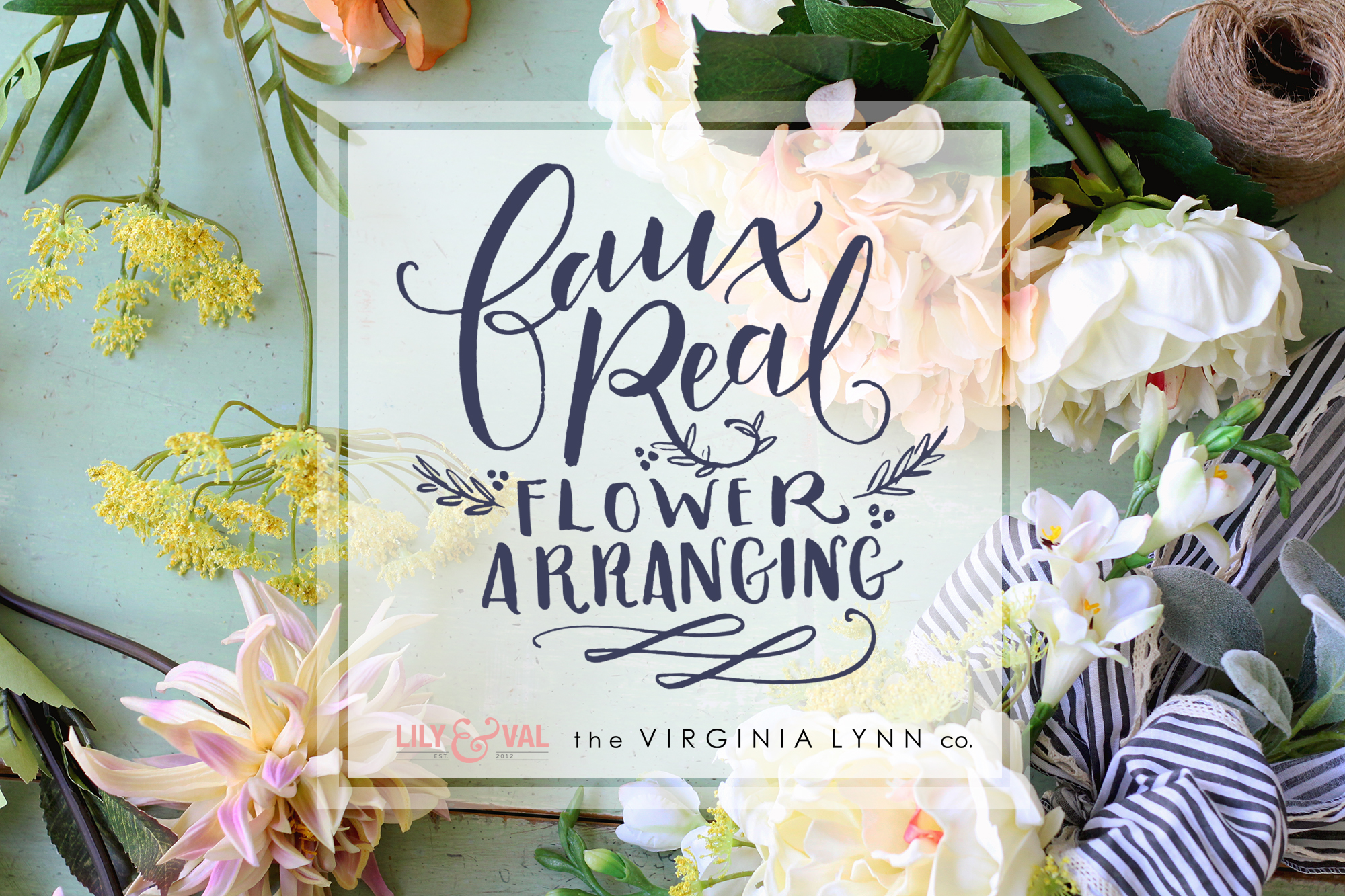 Hello Lovelies!  Welcome to Part 3 of our Faux Real Flower Arranging series!  I use a lot of real and faux flowers in my work event/photo styling, and I have learned many things along the way. I  am so pleased to be sharing some of my favorite floral arranging tricks with you all. If you haven't read our first  and second posts in this series, you should definitely go back and check them out! For this lovely monochromatic arrangement, I will be using real stock flowers and faux greenery to make it look lush and beautiful.
Step 1:
For this arrangement, we are using a wooden container. If you want to try using a wooden vessel of some type, make sure you place a plastic container inside to hold the water for your blooms.
Add some wet floral foam, that you drenched in water first. You will need this to hold your flowers in place and keep them fed with water.
TIP: While you can move your blooms around when you're arranging, be careful not to put too many holes in your foam or it won't hold your blooms in place.
Step 2:
Start with your color! We used snapdragons and cut these blooms at an angle, with sharp scissors,  and placed them throughout the foam evenly. This will set the shape for your whole arrangement to follow.
A lot of people are intimidated by trying to incorporate stock flowers because they have lots of blooms on the end of the stalk, and it can be difficult to keep from having them stick out too much from your arrangement. For this, I use floral foam and choose lots of other "weed" type flowers and blooms. This helps make a soft loose, sort of wild arrangement.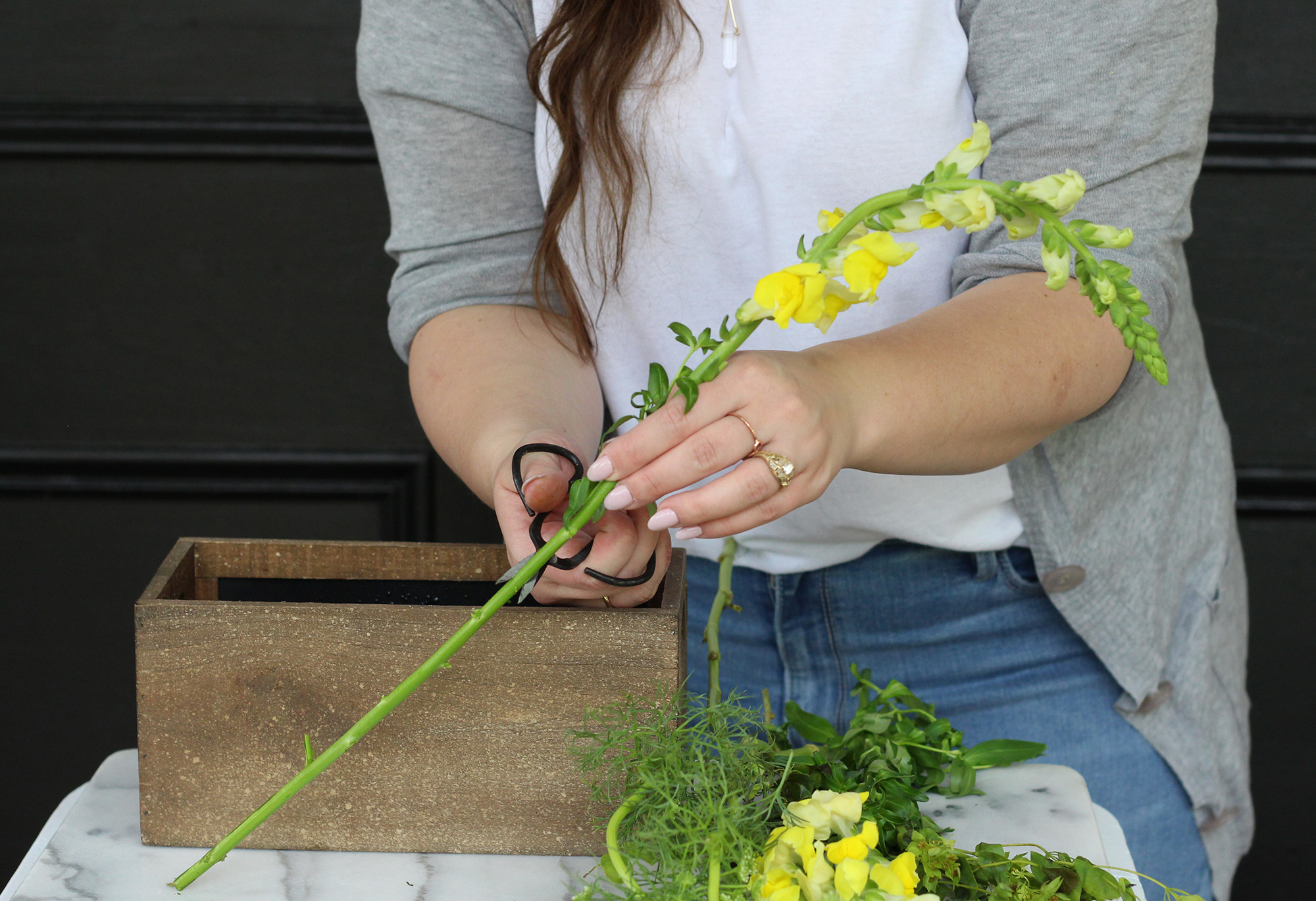 Step 3:
Now add in those "weed" type greens and flowers. I LOVE Queen Anne's lace,  solidego (the yellow stuff), and hops! Different types are available during different times of the year, but these are great for the end of summer, which is fast approaching!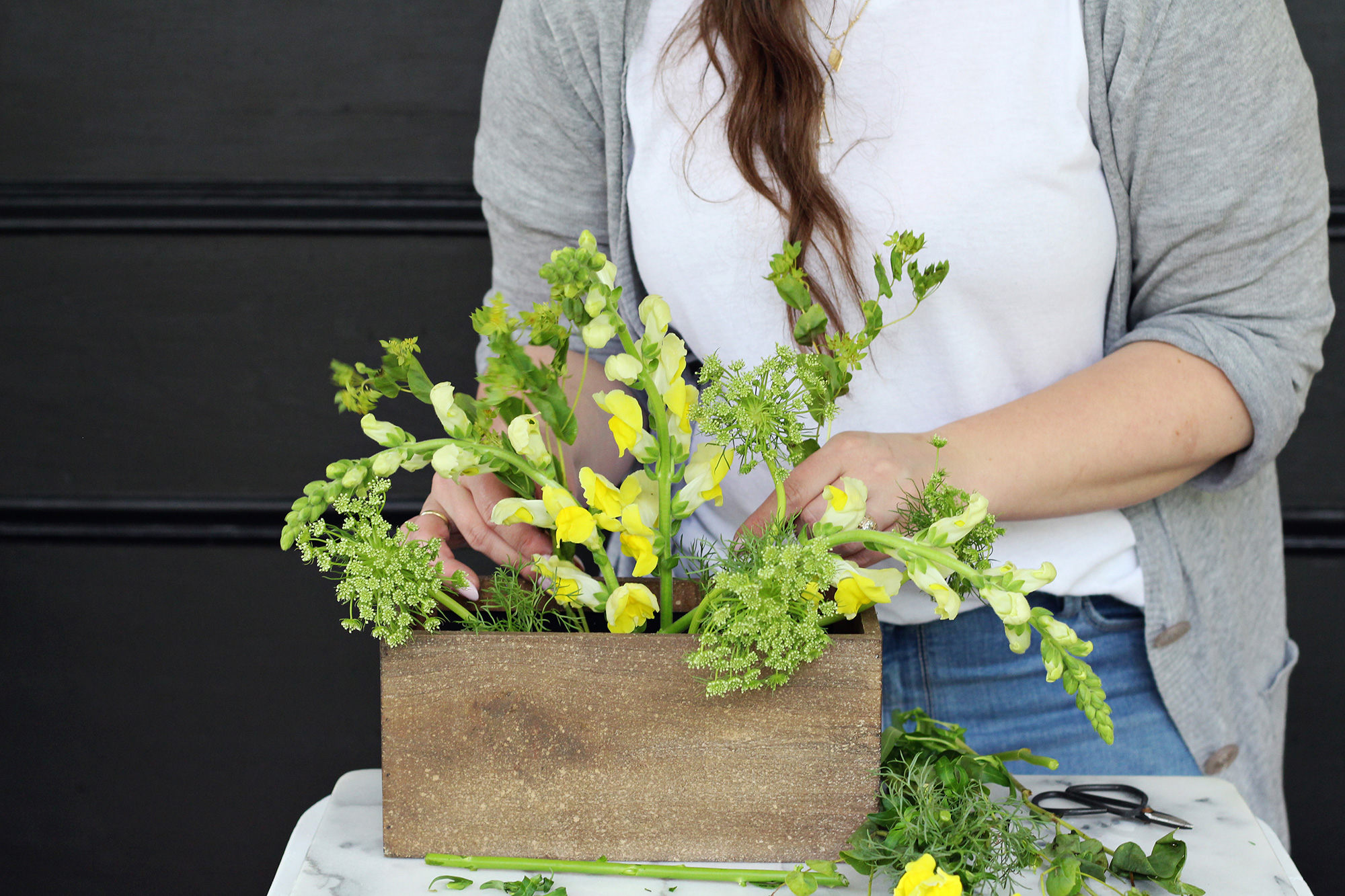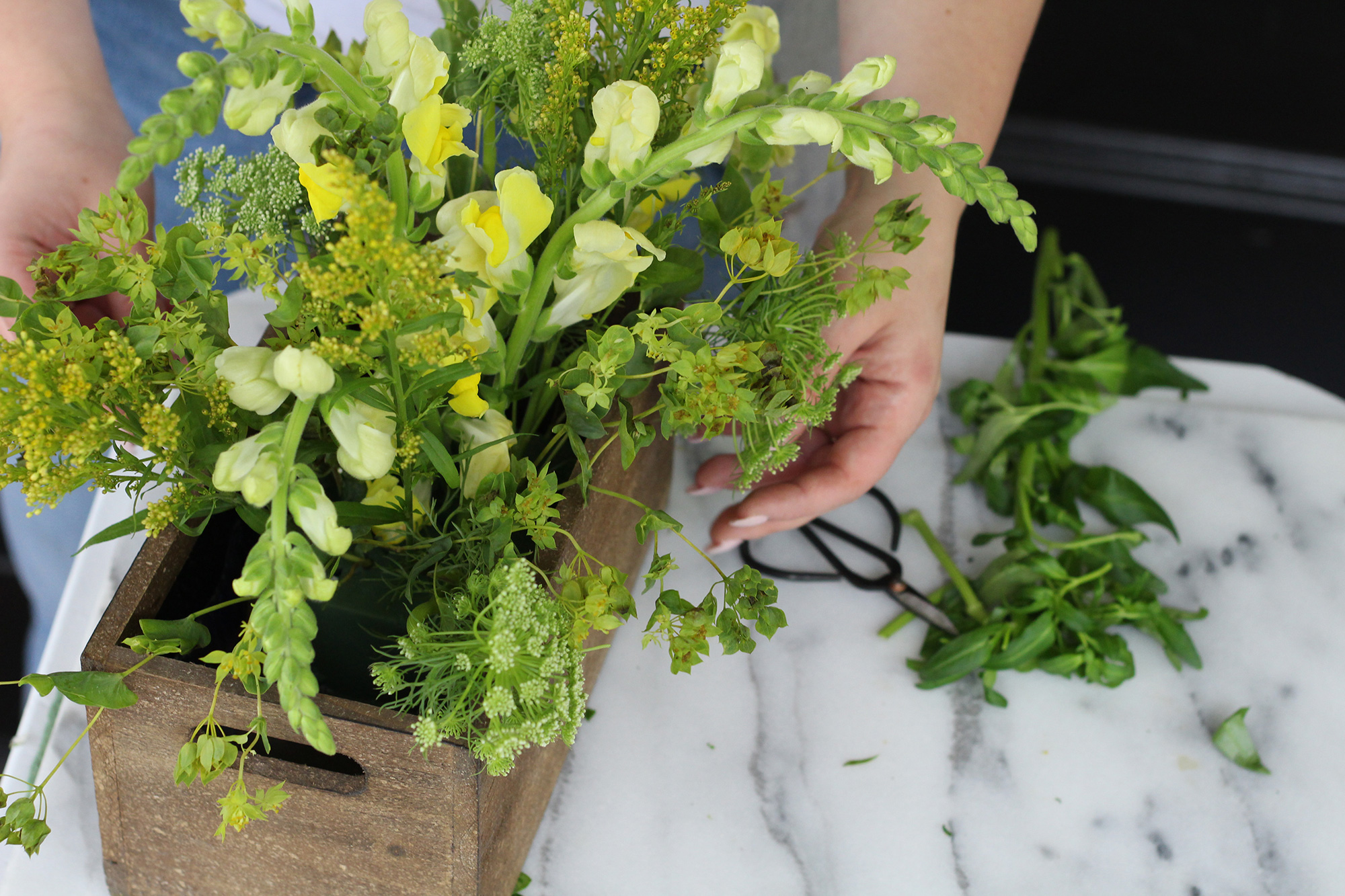 Step 4:
Add contrast with a faux green you can re-use. We used eucalyptus!
An arrangement with all the same colors-  a monochromatic color scheme- is great for a natural look. Eucalyptus has a bluish-green tint which goes nicely with all of the yellows in our real flowers.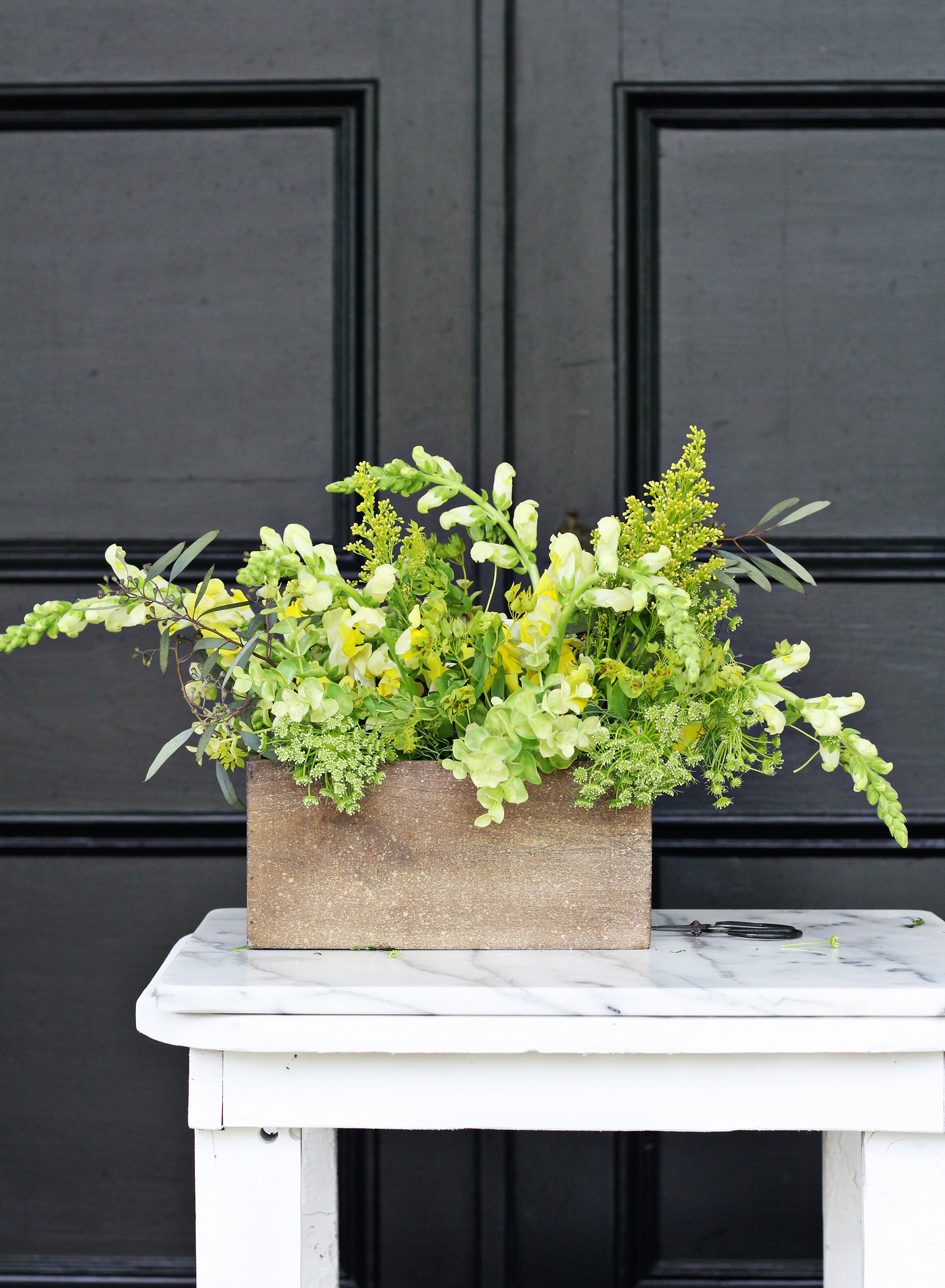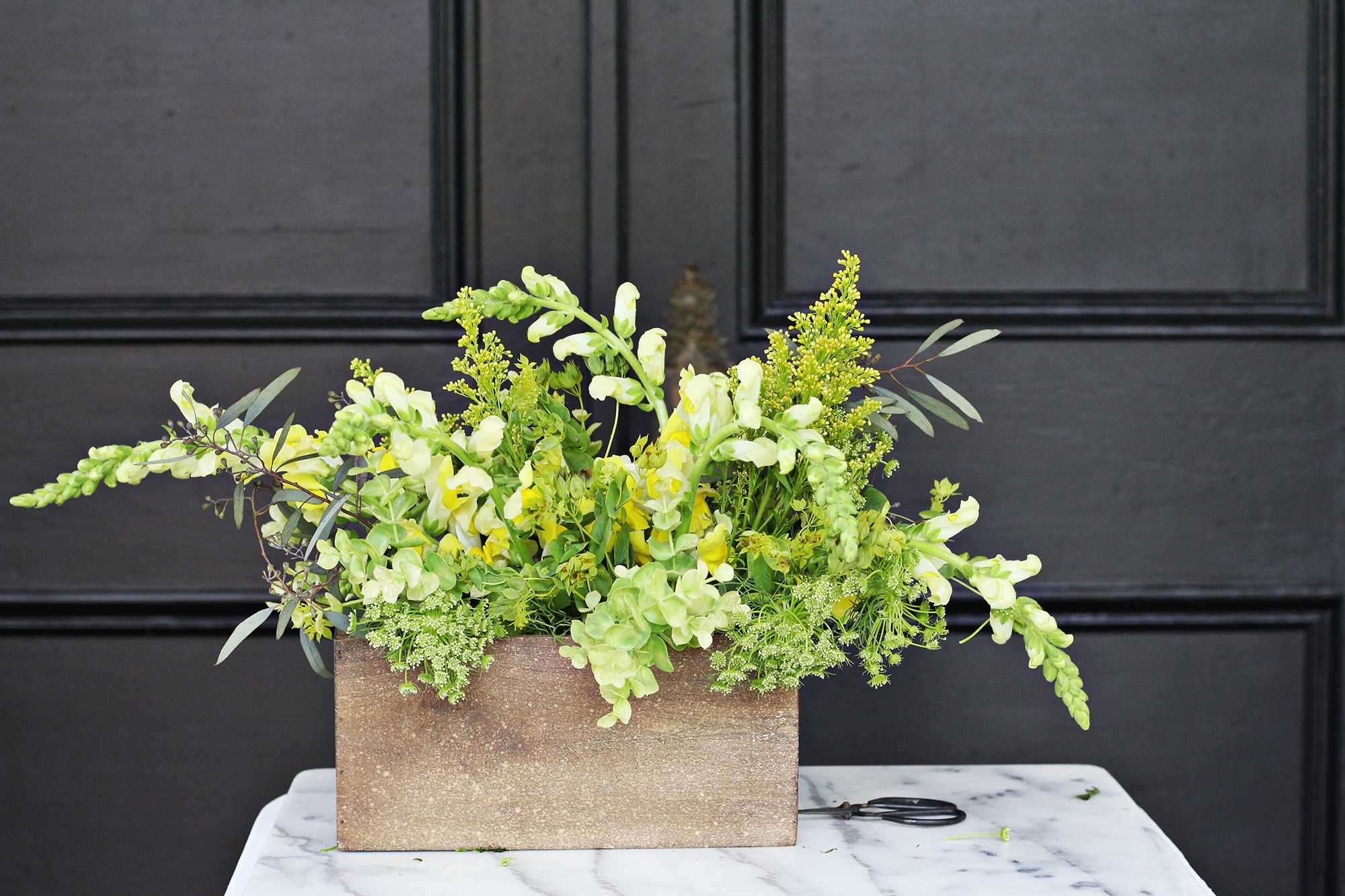 Step 5:
Finally, adding a ribbon and tying it in the back of your vessel lets you add a pop of color and pattern while keeping a modern look.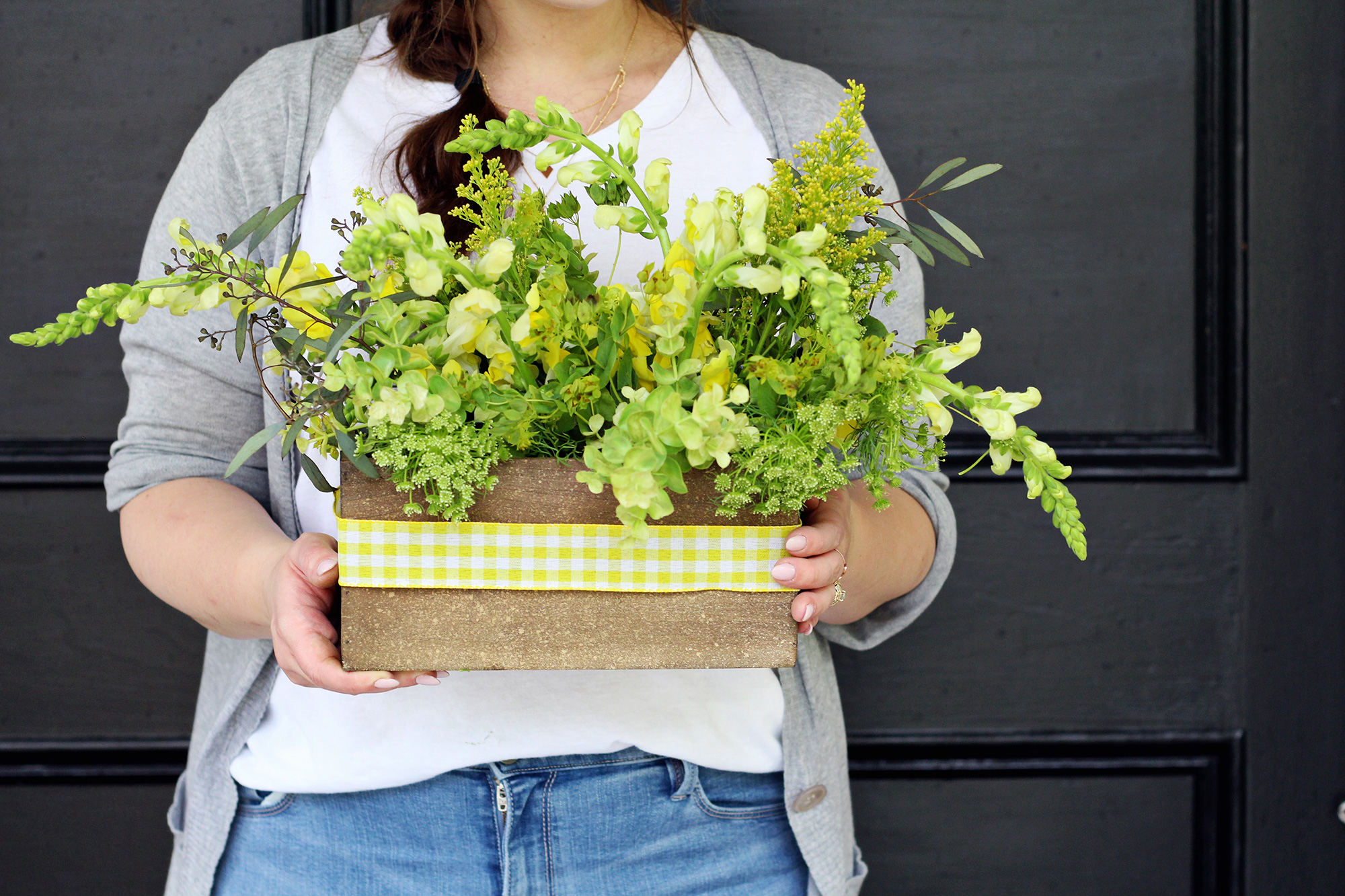 Check back for more tips on using faux and fresh flowers together in my next post! Happy floral arranging!