Hello Lovelies!  Welcome to Part 4 of our Faux Real Flower Arranging series!  Because I always use florals in my work event/photo styling, I love using faux flowers and greens to help the sets last longer and save on cost. I  am so pleased to be sharing some of my favorite floral arranging tricks with you all. If you haven't read our first , second, and third posts in this series, you should definitely go back and check them out! For this arrangment, we will be using a unique vessel; an antique milk glass compote.
This arrangement features faux statement flowers and real fillers. You will need to reference the supplies needed in post #1 of this series.
Step 1: To use a wide mouth vessel, like this compote, you need to have a support structure to hold your stems in shape. I like to use clear floral tape. This allows you to make the spaces for your blooms as large or small as you'd like and makes less of a mess than cutting a round piece of floral foam.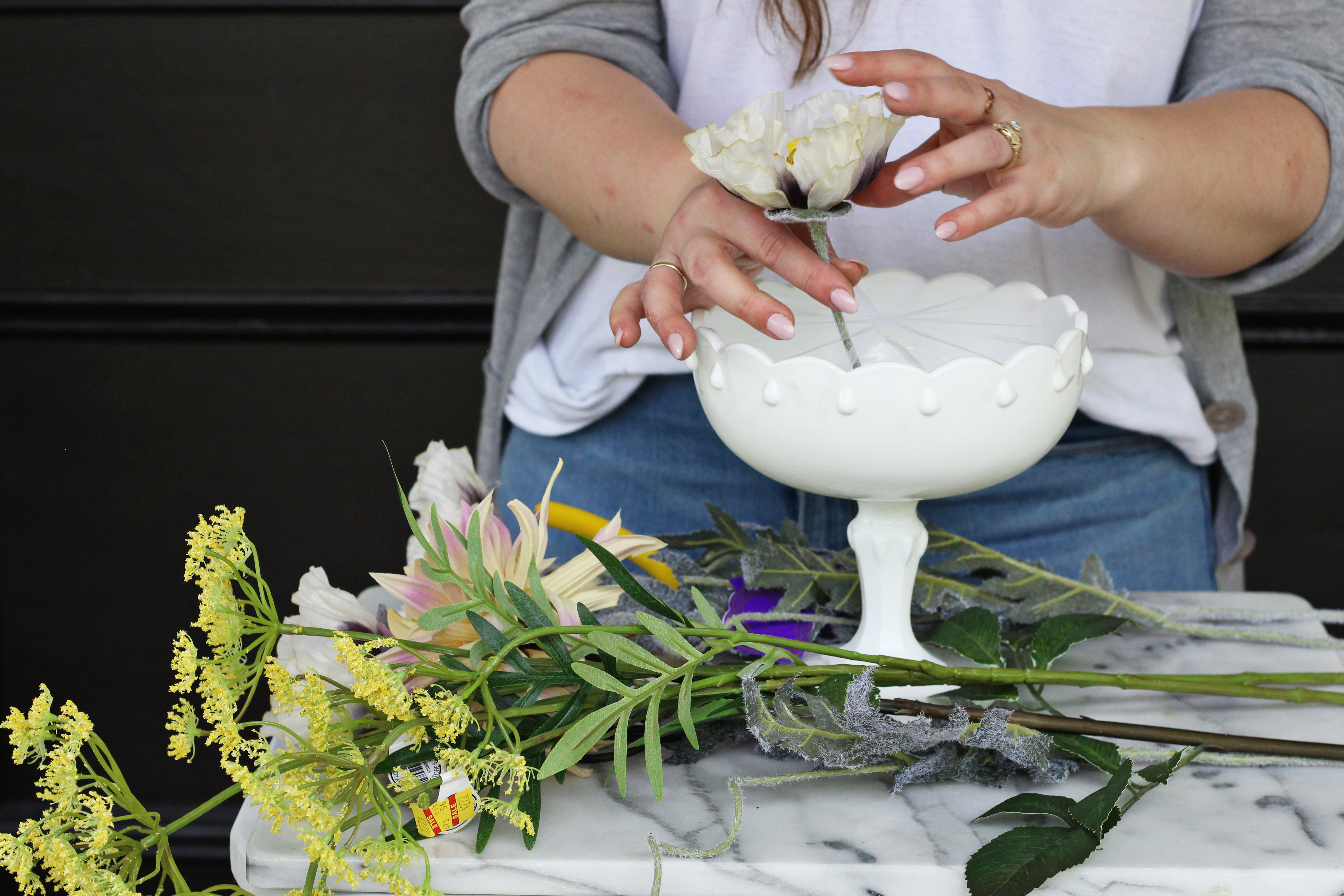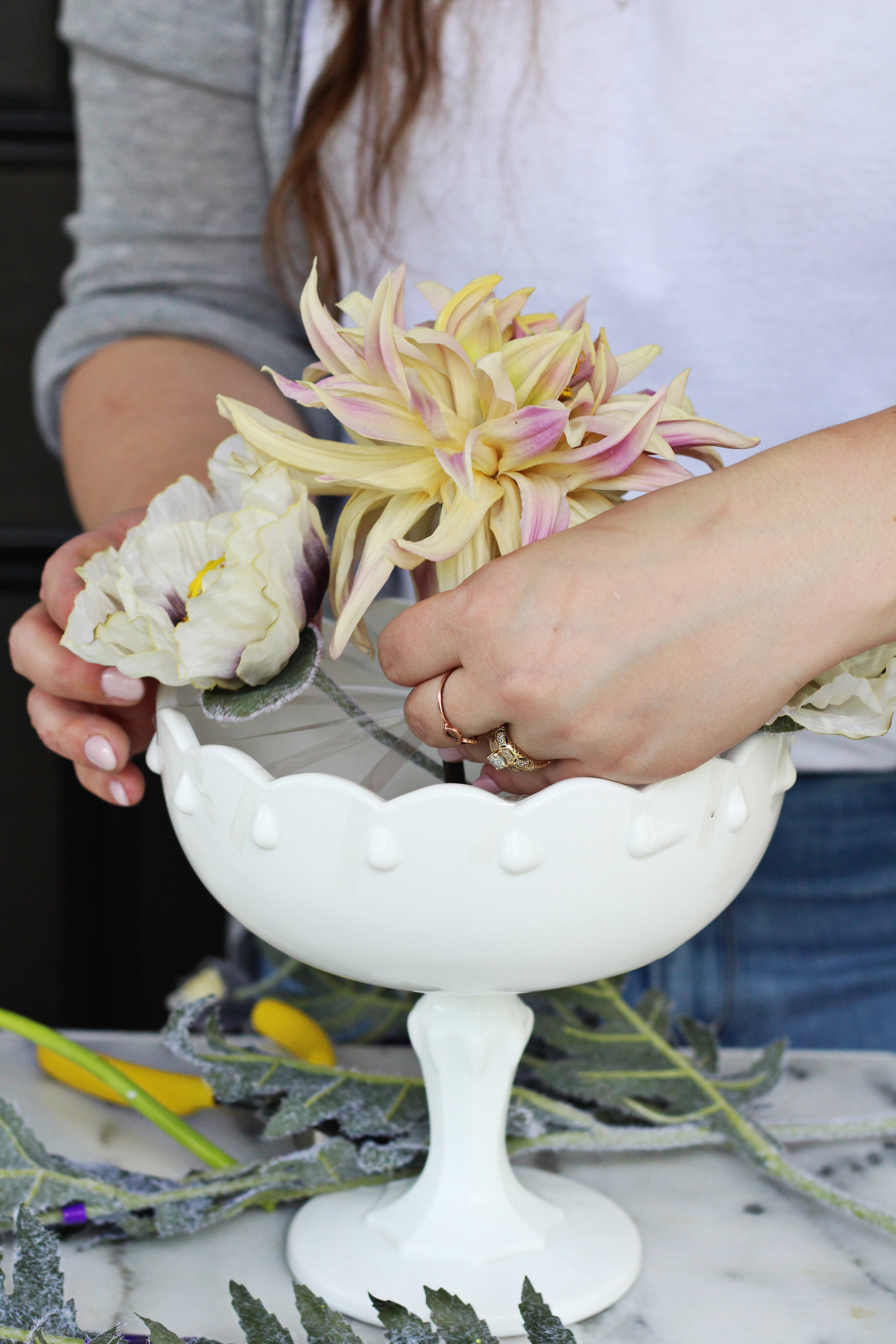 Step 2: Begin placing your faux statement blooms first. It is important to cut away any leaves on your faux blooms if you plan to use real fillers or greens, as the faux leaves tend to be the first thing to give away your faux blooms.
Step 3: Once you have evenly placed your blooms throughout the compote, fill in with real filler flower. Here I used solidego, as you have seen in other arrangements. It is a great, inexpensive, and full stock flower that is a very versatile mustard yellow or golden color. 
Tip: When you are arranging items or creating something visual, consider using complementary colors to create interest and contrast. For example, here I used purple and yellow in soft shades. Other complimentary color combinations include blue and orange or red and green.
So find a fun vessel and give this new arranging structure a try!
Cheers,
Emily