5 Creative Ideas for Painting Elegant Pumpkins
---
I have such happy memories of painting pumpkins. Growing up, it was one of my favorite fall activities. I never even carved a pumpkin until I was dating my husband! Although I have since taken up carving pumpkins in the Fall, painting them will always be my pumpkin decoration of choice.
On Saturday, October 21st, we will be holding an elegant pumpkin painting workshop in the L&V Flagship Store. Over the span of two afternoons, I sat down with Emily and we poured some creativity into our pumpkins in preparation for the workshop! For our faraway friends, I wanted to share our 5 creative ideas for painting elegant pumpkins!
1. Monogram or Initials
Bold, block-style initials painted in black work beautifully on a medium/large pumpkin. Add metallic accents and laurel branches in a wreath shape to really accentuate and contrast the monogram lettering.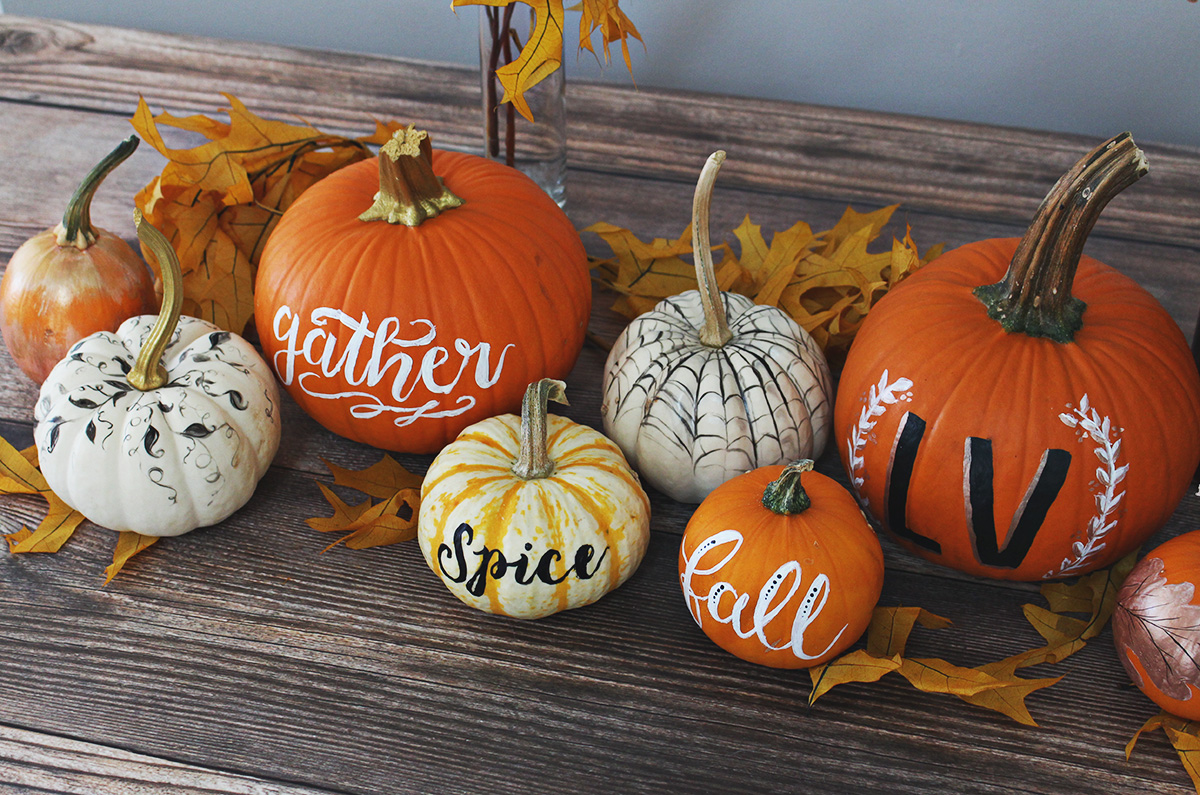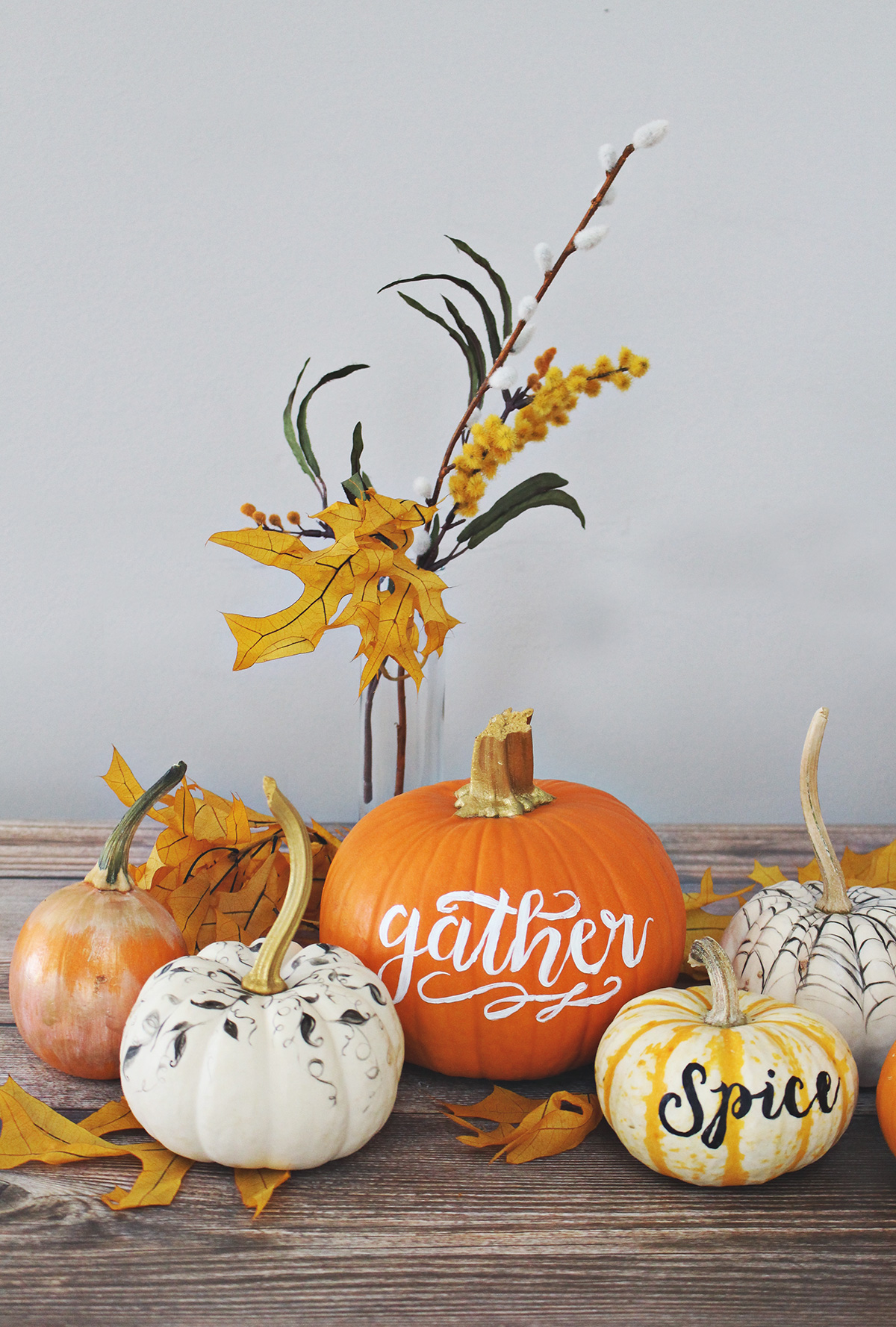 2. Brush Lettering
Brush lettering is a simple idea, but I will never tire of it! Think of short words like "gather". The word "spice" is also cheeky and clever. These make nice "statement" pumpkins to display next to more painterly pumpkins.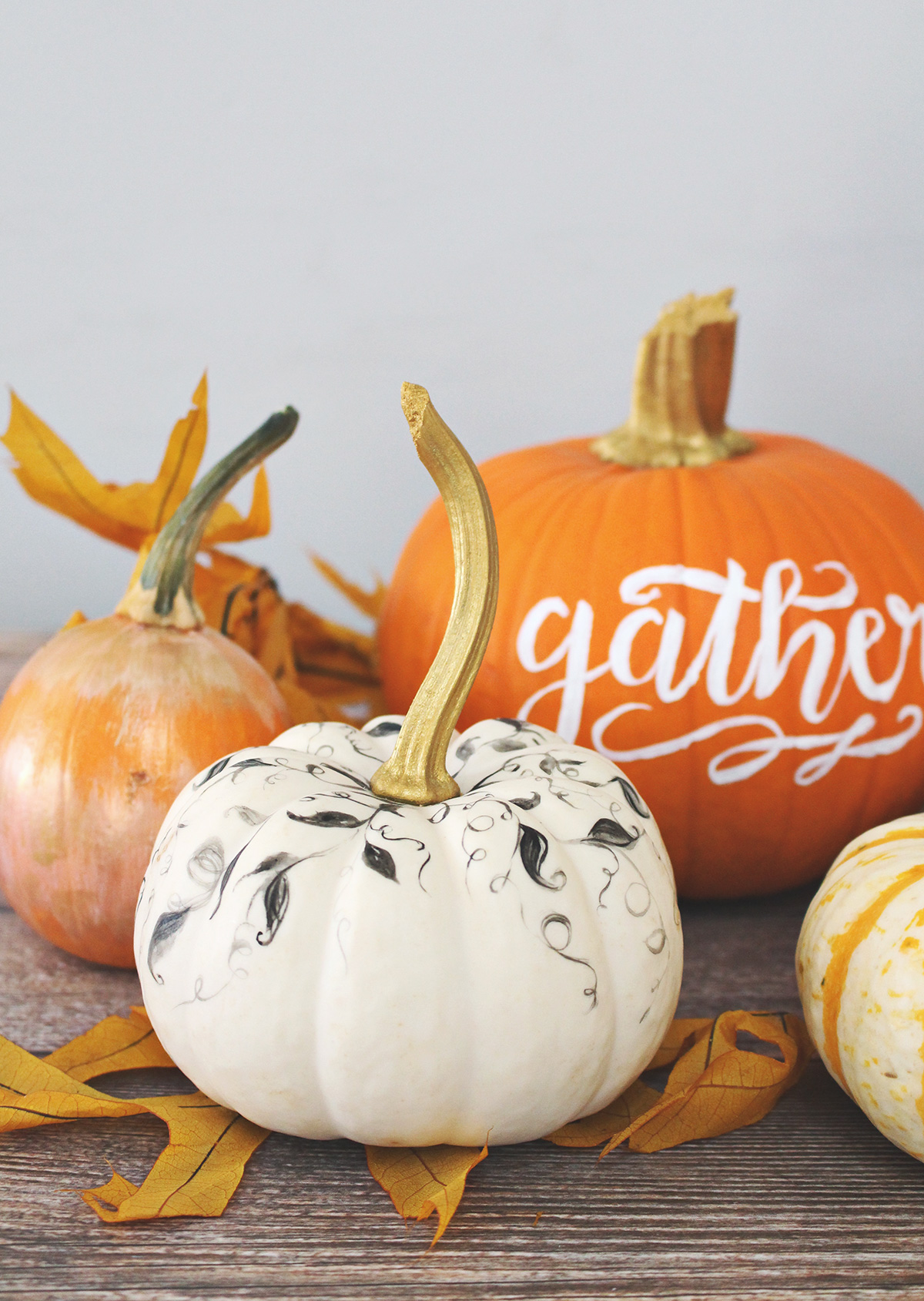 3. Metallic Stems
An easy way to add an elegant touch to your pumpkins is to paint the stems! Try varying different metallic stems of gold, rose gold, and silver.
3. Spider Web
I LOVE how the black paint looks on a small white pumpkin. It's an elegant/chic take on Halloween decor. You could even paint a spider onto the web (our fear of spiders prevented us from doing this! Ha!) We did, however, add some silver metallic washes onto the web!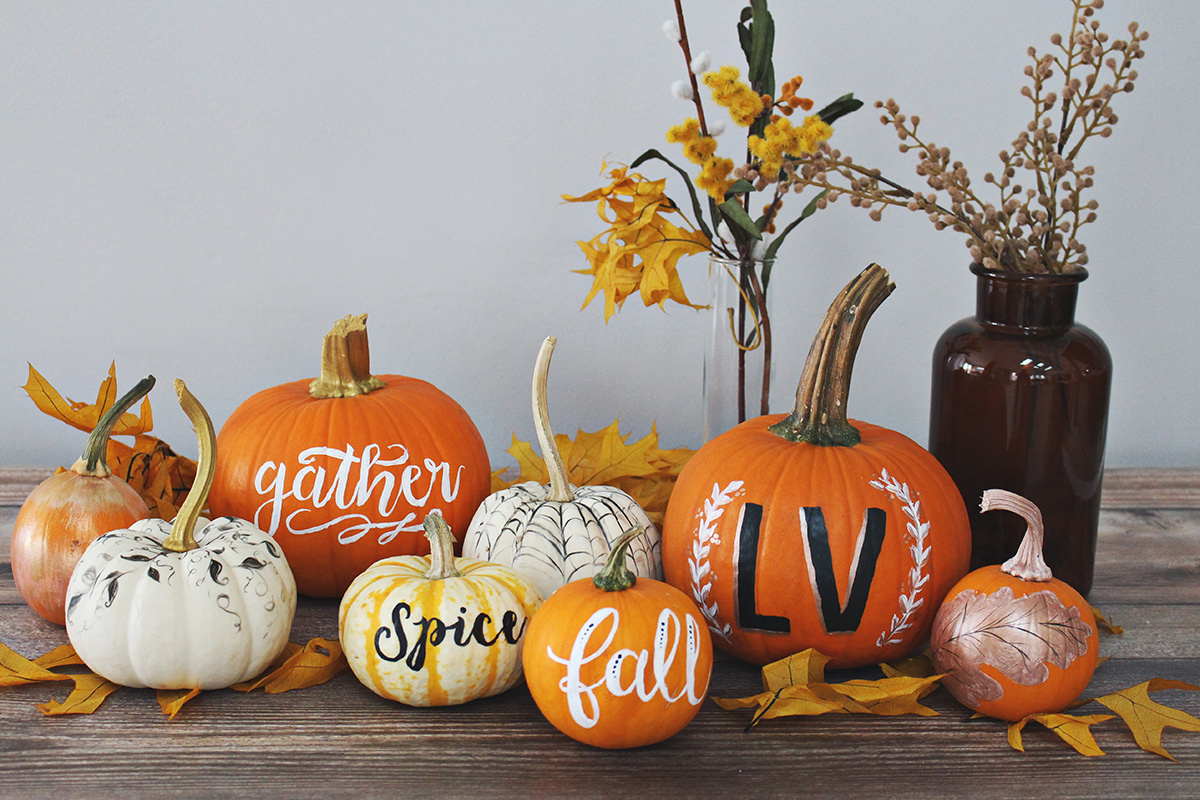 5. Metallic Leaf
Painting multiple leaves is beautiful, but you can also try painting just one statement leaf on your pumpkin! This works well with a small pumpkin. It will look as though it has been wrapped in a metallic leaf. Beautiful!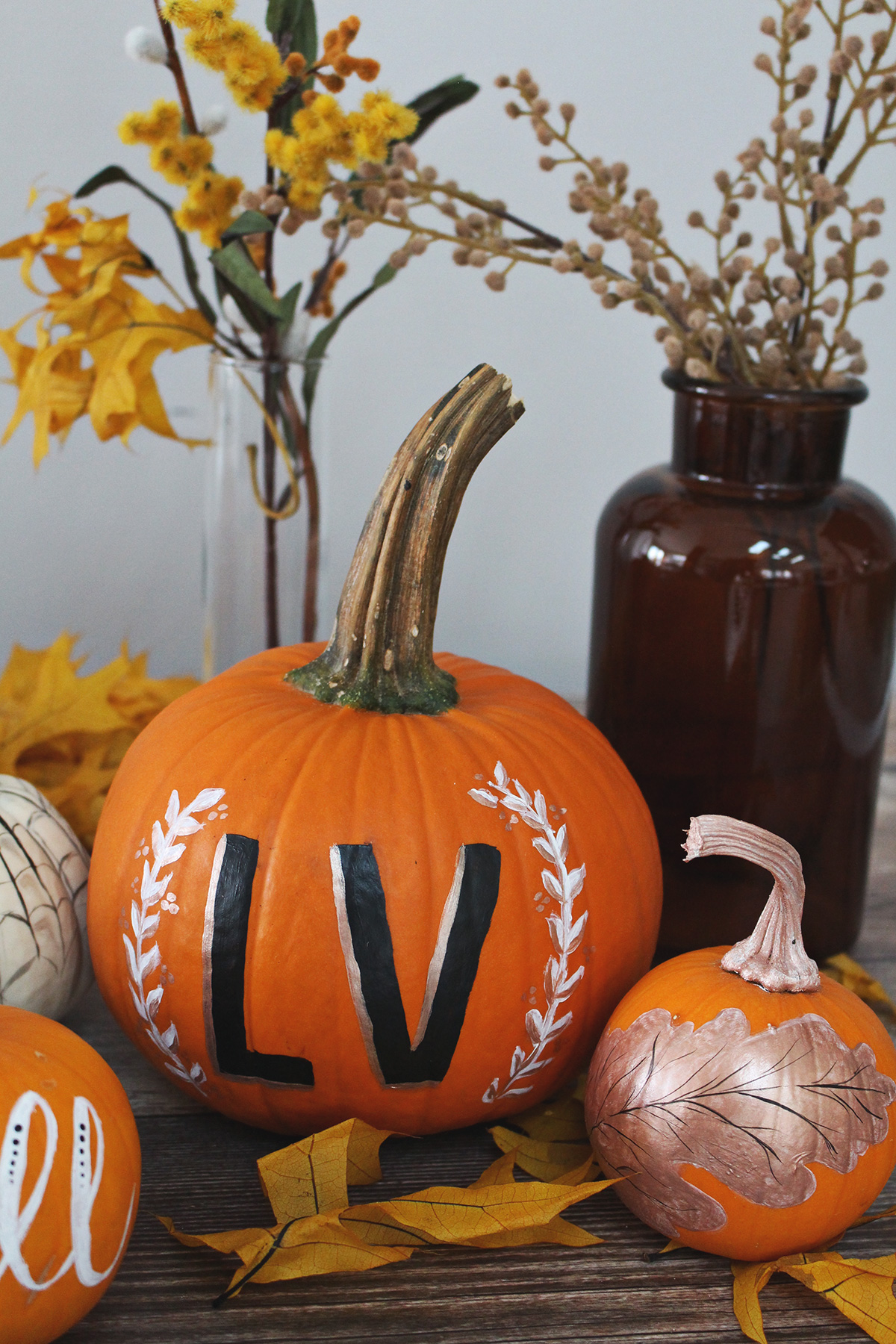 The Workshop:
For those in the Pittsburgh area, we hope you will join us on Saturday, October 21st for a fun, Fall morning of painting pumpkins! We will teach you a variety of options for painting your elegant pumpkins. Spots are limited! Read more and sign up here.
If you enjoyed this post, please share the below image! 🙂 Happy October, everyone!