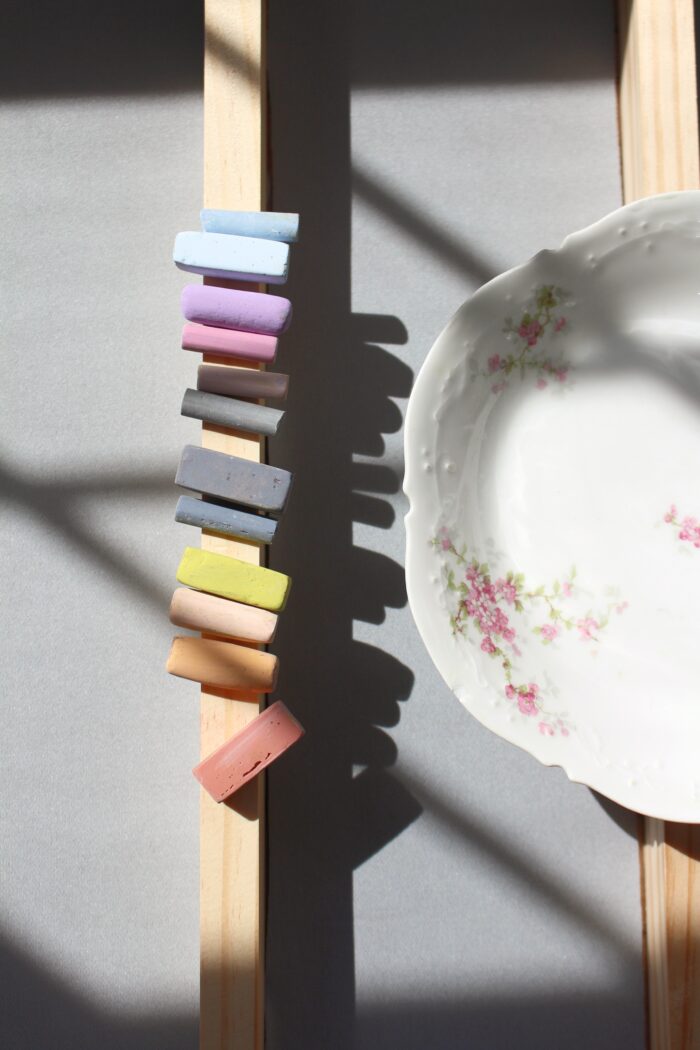 If a vinyl record had an art medium equivalent, it would be a soft pastel…cozy and comforting. I like to think about my soft pastel landscapes as sidewalk scenes in Mary Poppins, inviting you to just jump right in and get lost for a little while.
A soft pastel stick is made of pure pigment, and as a result of this, the colors are incredibly intense and vibrant. These pure pigments are comprised of tiny crystals that have light-scattering properties, which give original pastel paintings an unmatched luminosity!
Since there's nothing between my hands and these pigments, I can connect with the marks in such a unique way and learn how each stick lays color on the surface a bit differently. It's a dusty, raw, and messy process! To see beauty emerge from the dust is like magic. Beauty in the mess. I believe this to be a metaphor for our everyday lives.
The best way to truly experience a soft pastel is in person. I cannot wait to work with you on a commissioned piece or send you an original piece of art to enjoy for years to come.