I am absolutely in love with throw pillows…just ask my husband. I think that's a pretty standard obsession for those of us of the female variety. Since we started designing throw pillows over here at Lily & Val, we decided it was a good idea to share some throw pillow decorating tips here on the blog…
The best thing about having fun throw pillows is that they can easily be changed out for the seasons, and often change the look and feel of a room or space. I especially love changing out pillows in the bedroom.
Here are 4 tips for decorating with throw pillows in your bedroom…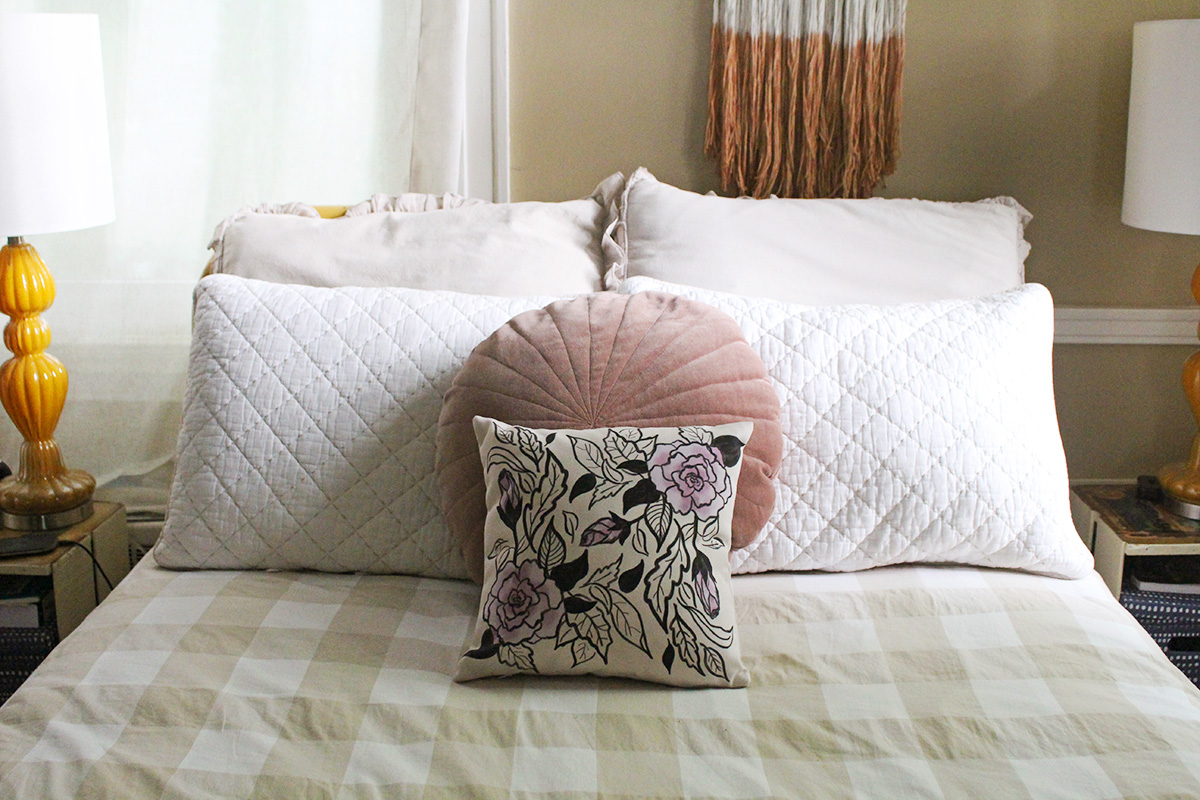 No. 1: Go Neutral
Having neutral linens and pillow shams makes life so easy. This allows you to keep a solid base of neutral tone textures that you love and can add fun colors and patterns to.
I love these America the Beautiful pillows because they have just a hint of color. The bold hand-lettered design looks great on a neutral backdrop and has a really chic look to it.
The summer floral pillows are absolutely beautiful additions for many styles. I love that they add a single pop of color and a modern floral pattern.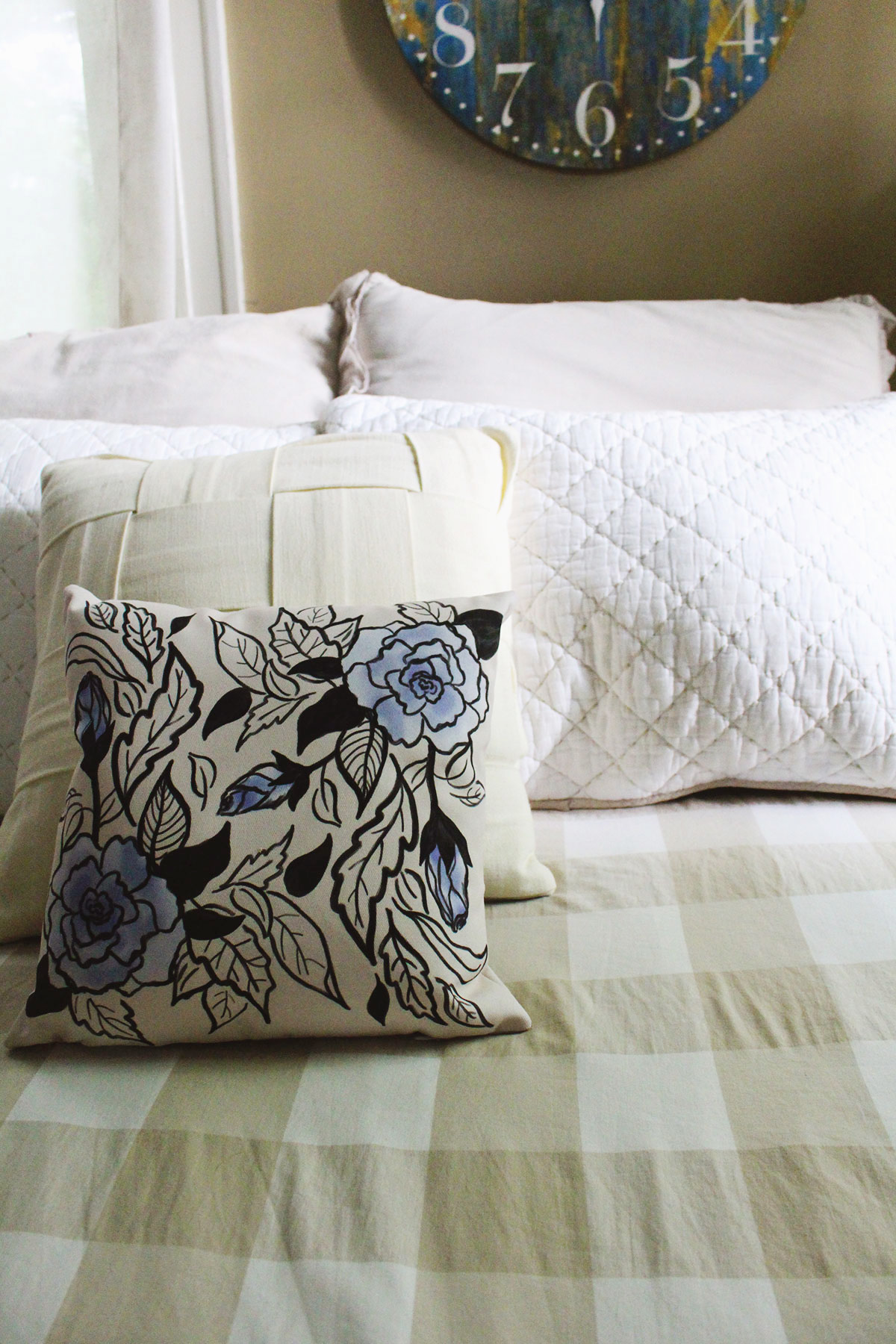 No. 2: Create Your Base
A good stack of bedding throw pillows usually starts with two regular size pillow shams (or European size shams if you have a larger bed). Add to that another set of the same size pillows in another coordinating sham. Avoid matching your shams to the exact color of your duvet for a more intentional designer look.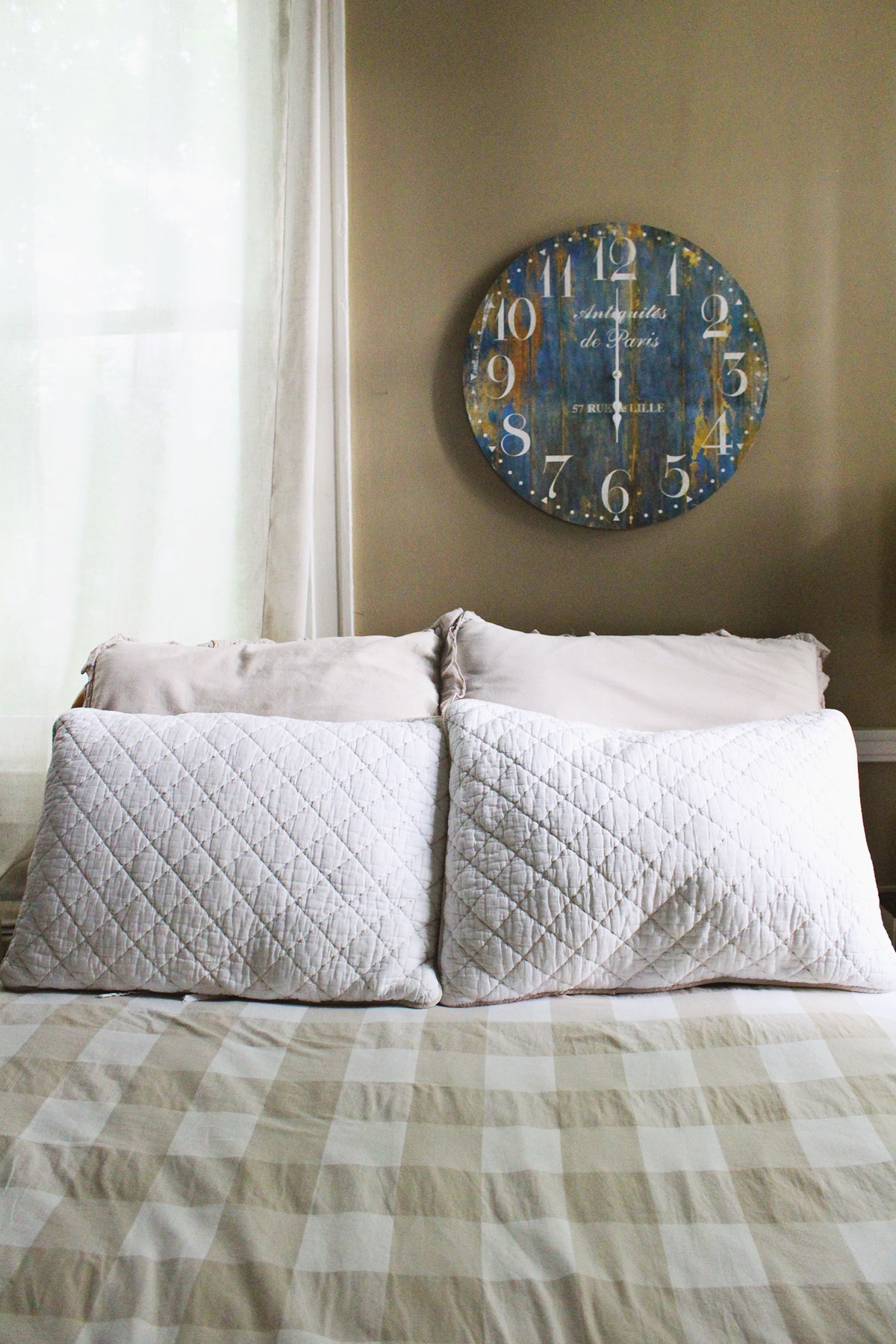 No. 3: Add Stacked Accent Pillows
After you have a solid base you can skip directly to a single accent pillow centered on the bed as shown below.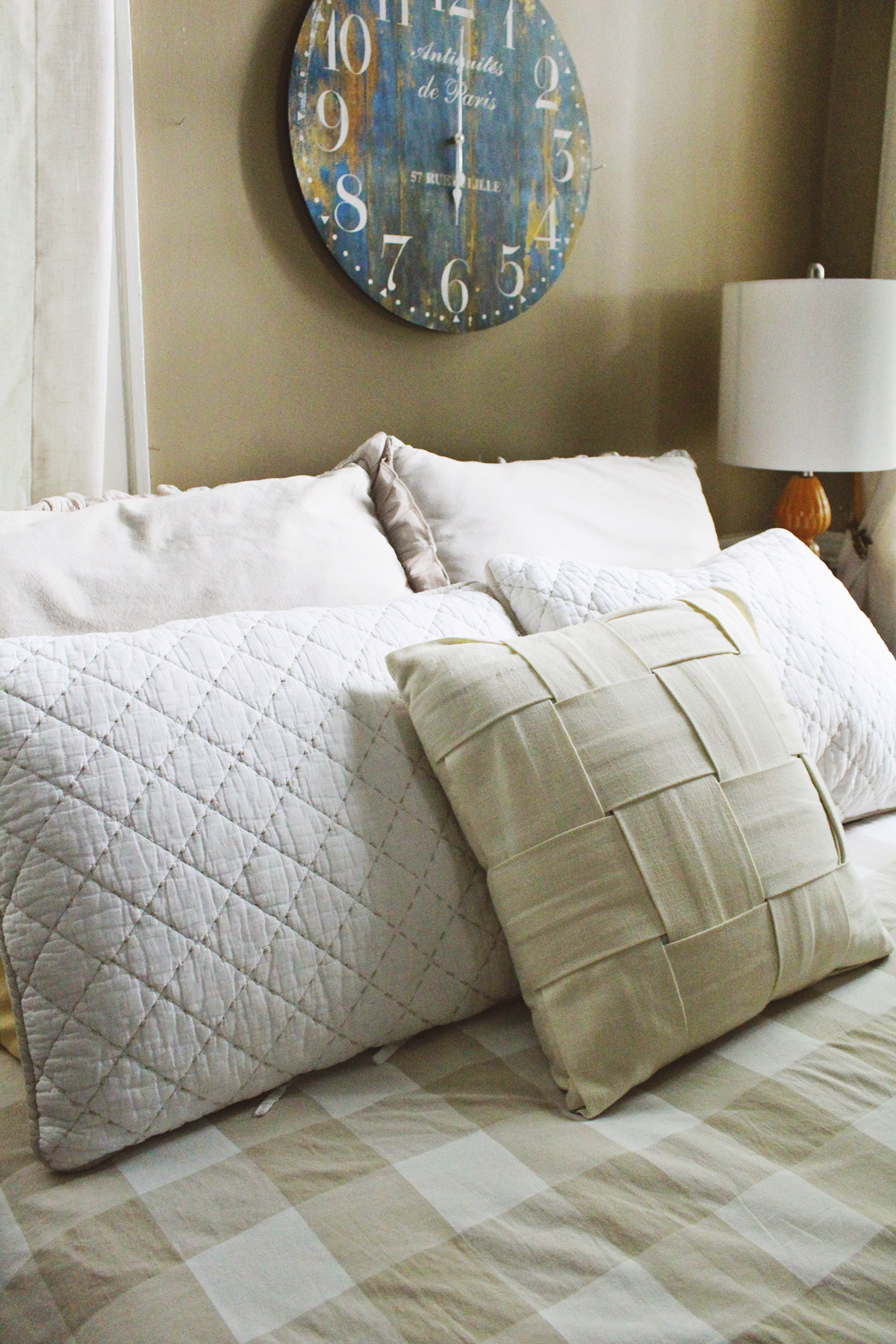 To go for a more luxurious design, add another shape or smaller pillow with a great texture. You can also create a third level with two matching accent pillows. Then, stack a single accent pillow in front of that third pillow level.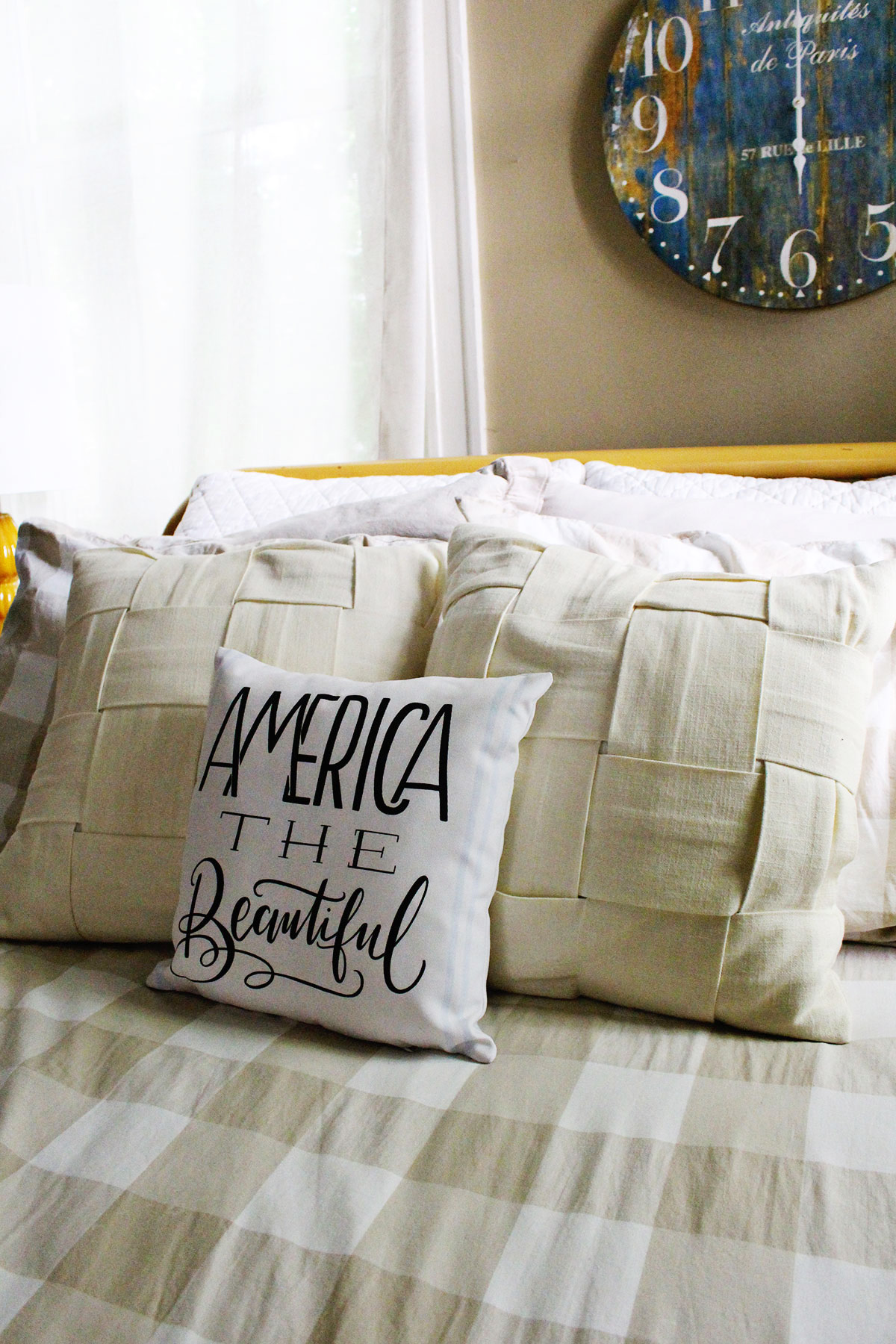 No. 4: Experiment with different shapes, sizes, and textures
Once you have a base of pillows, you can experiment with stacking different kinds of accents pillows. For example, try stacking a colorful circular pillow in a beautiful texture in front of the second set of shams with a bold accent pillow stacked in front of that. Having one, bold accent pillow makes a striking display when it is grouped with various textures. The textures create interest in the bedding design and provide a beautiful backdrop for your accent pillow to really shine.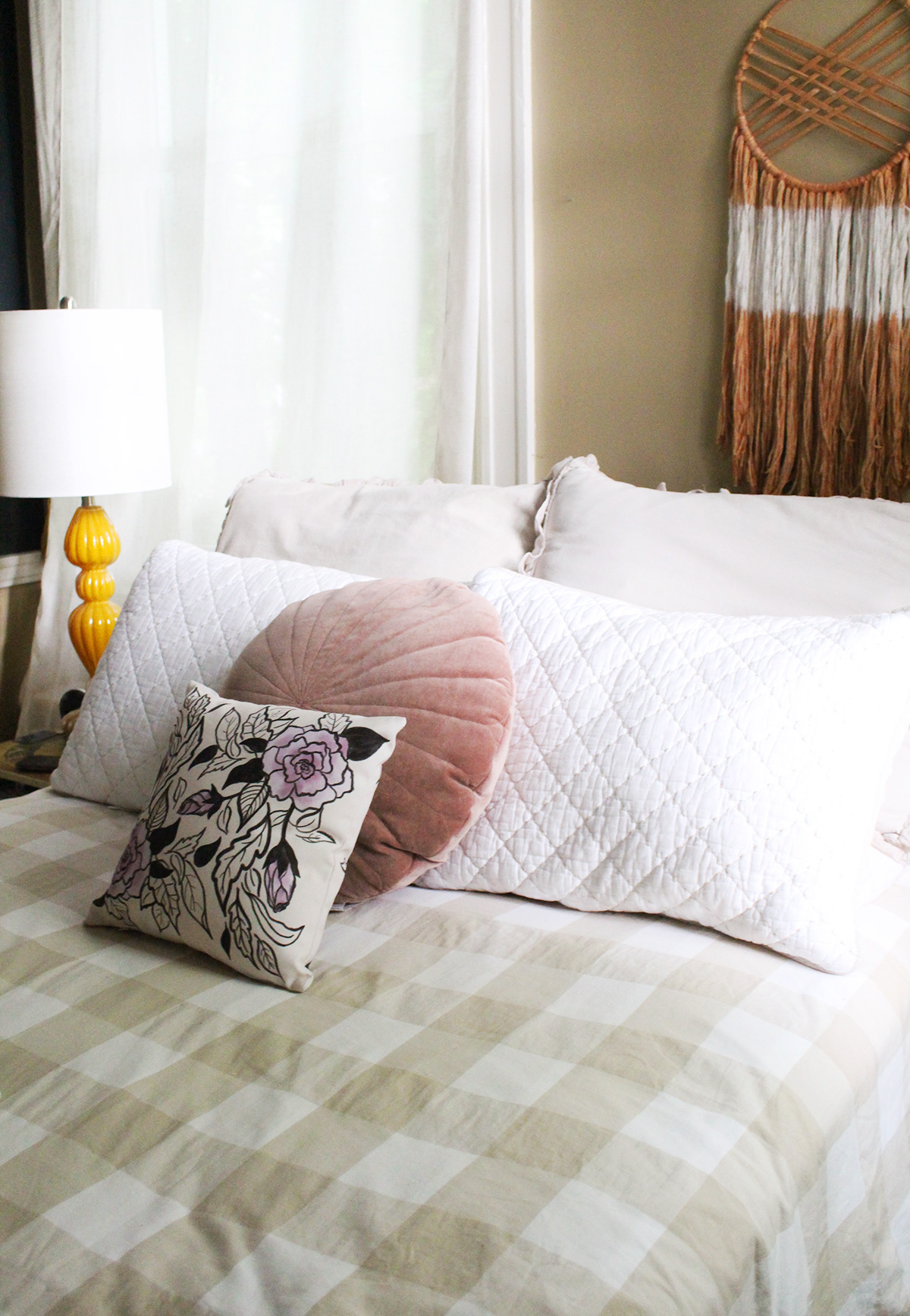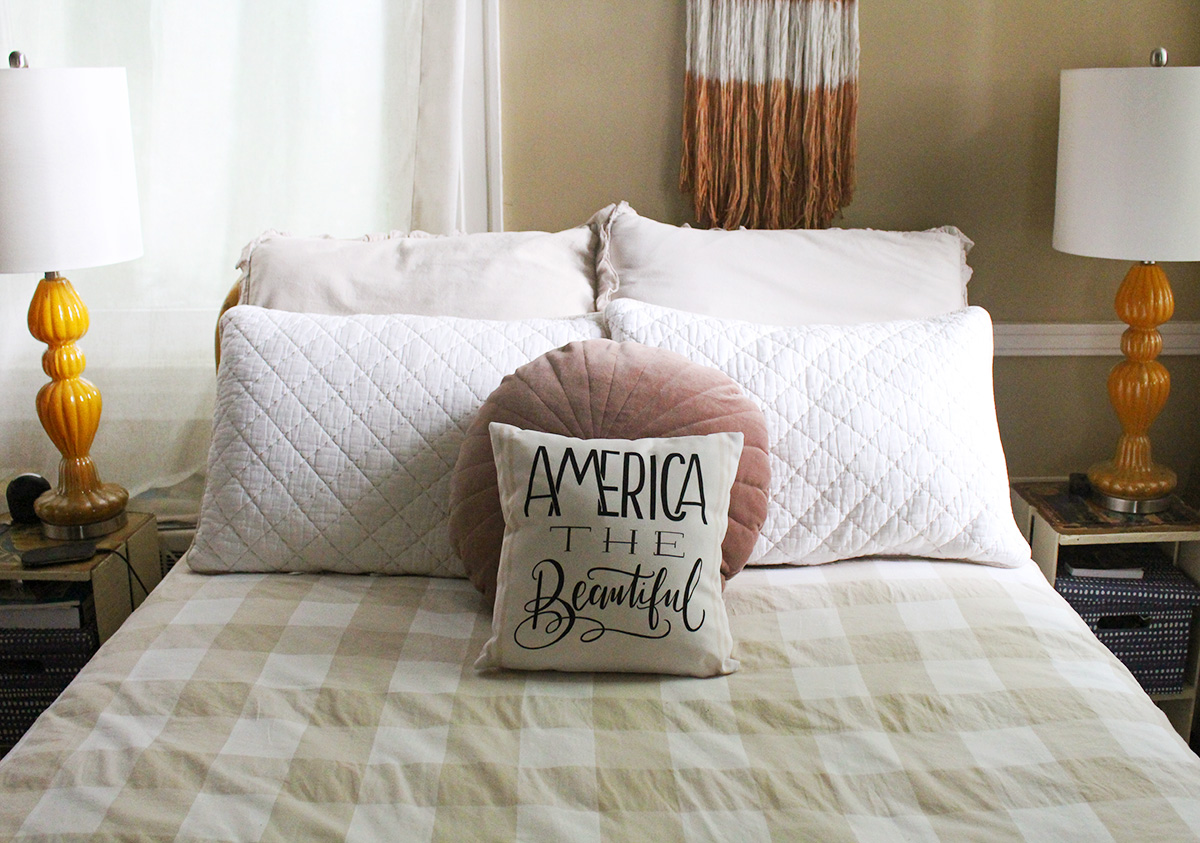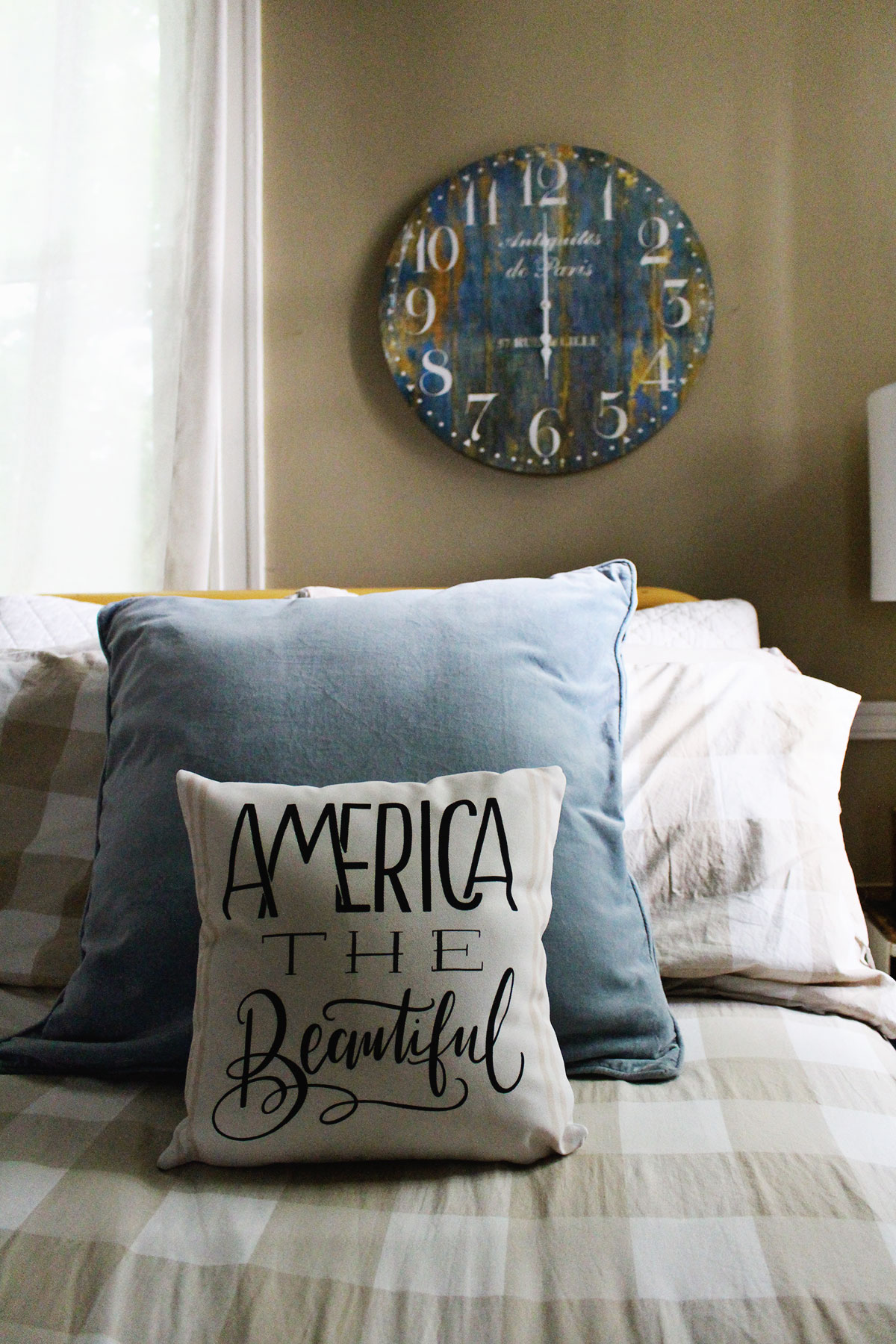 We hope these tips were helpful! Having a beautifully made bed is just one of life's little pleasures that seems to brighten our entire day!
P.S. Our summer prints and canvases coordinate beautifully with new summer pillows! Find them both in the Lily & Val Shop.
Happy Decorating!