Fall is in full swing at the McKeehan residence. Every year, I look forward to the Saturday when we purchase pumpkins and gourds to decorate with. It has become quite a tradition!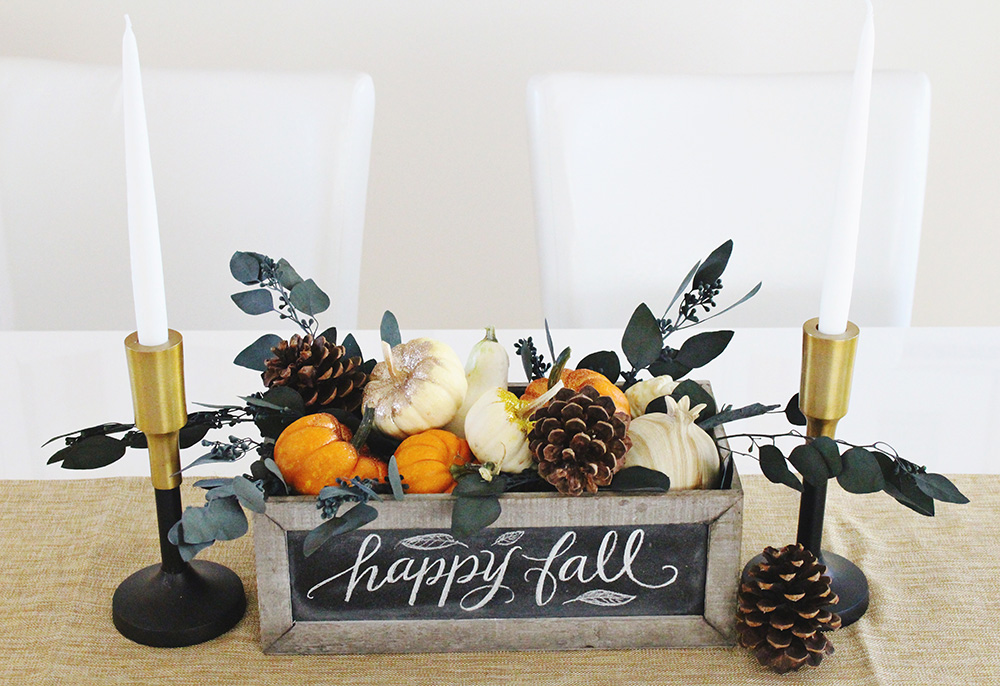 I have a soft spot in particular for all the adorable mini pumpkins and gourds. This year, I used a combination of orange and white minis in my fall centerpiece for the dining room table.
The centerpiece began with this lovely, rustic chalkboard and wood box. I chose "happy fall" for the box. You will want to draw on it before you fill it.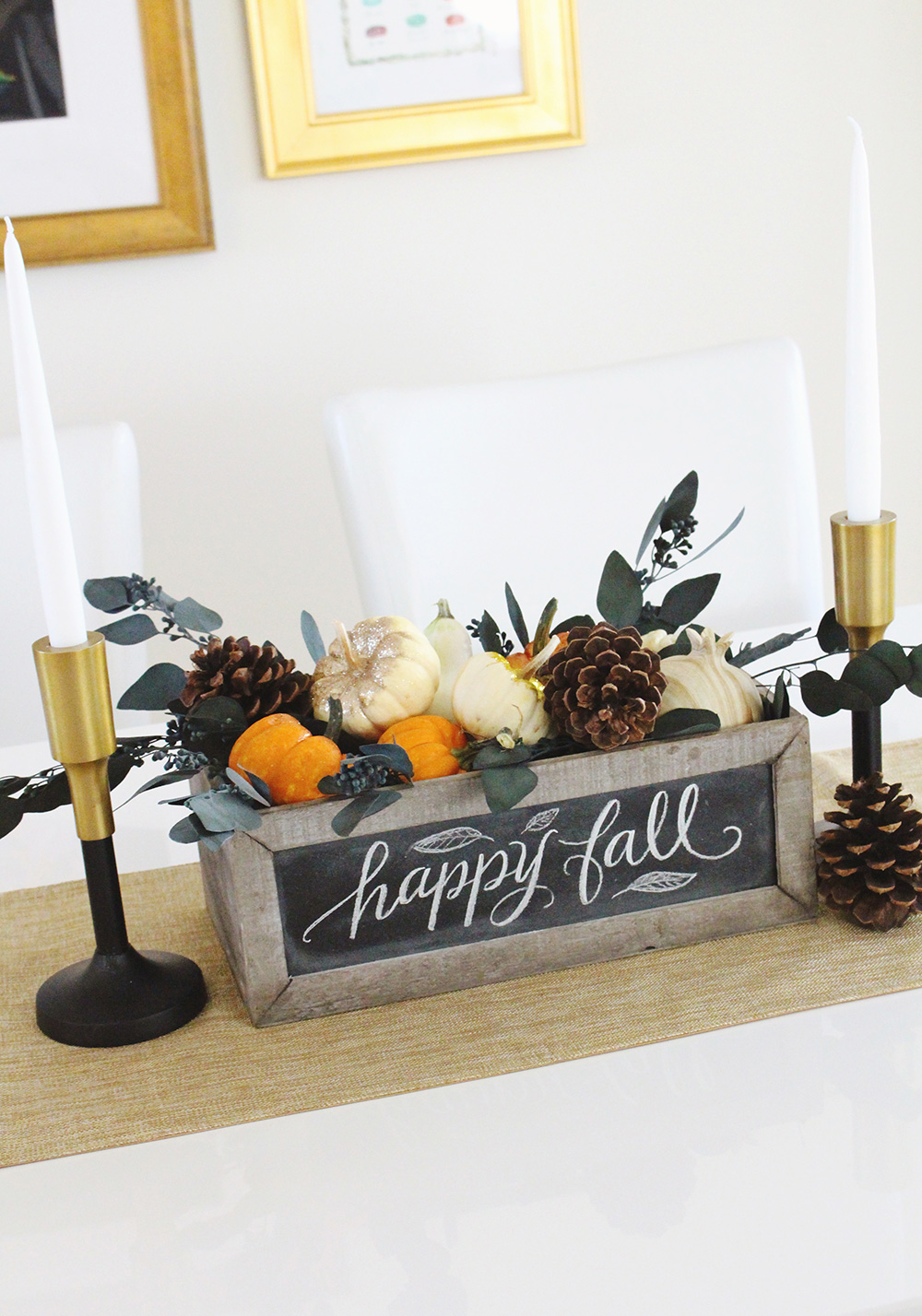 To give the gourds some texture and glamor, I added touches of glitter. Using a paint brush, I brushed on watered-down glue to just the tops of the gourds and sprinkled on the glitter. Taupe and gold glitter worked nicely for the white pumpkins and orange glitter for the orange pumpkins.
For added interest, I included this cute wooden pomegranate and pinecones. After my chalkboard box was filled in nicely, dried, seeded eucalyptus branches worked perfectly to fill in the holes and bring yet another element of texture and color to the centerpiece. I love their pretty, blue-green color!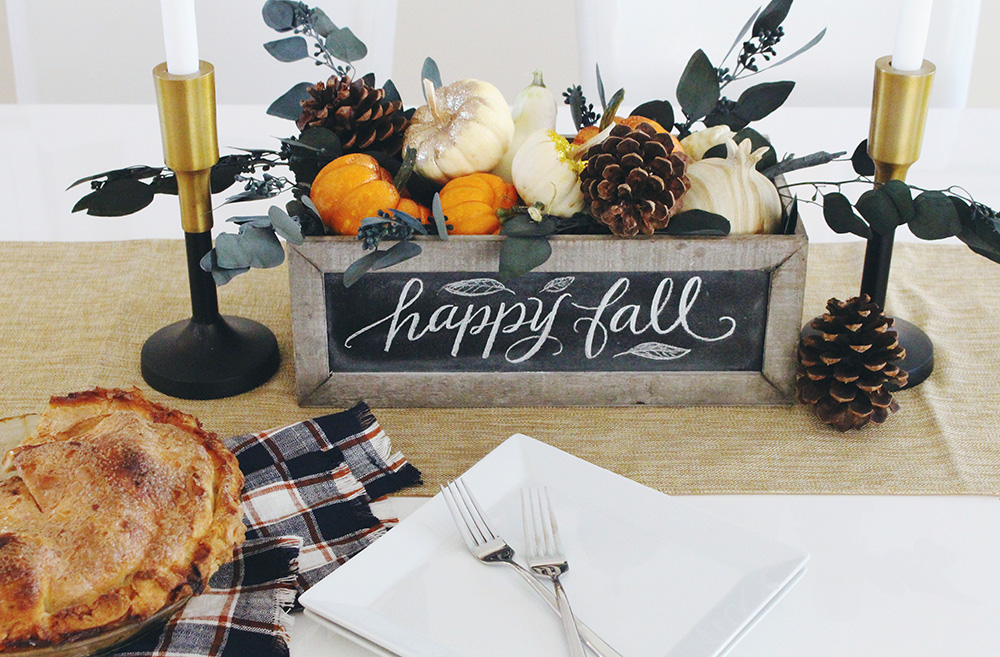 Gold and black taper candle holders with white tapers and a gold, woven table runner finished the whole cozy, yet pretty look.
I love mixing rustic elements like reclaimed wood and chalkboards with glamorous touches like gold and glitter. The mix is so interesting!
Here are the elements I used in my centerpiece. I hope you enjoy creating your own for the season!
1. Eucalyptus branches // 2. Chalkboard crate // 3. Gold & Black Candlesticks // 4. Wooden pomegranate // 5. Table runner // 6. Taper candles