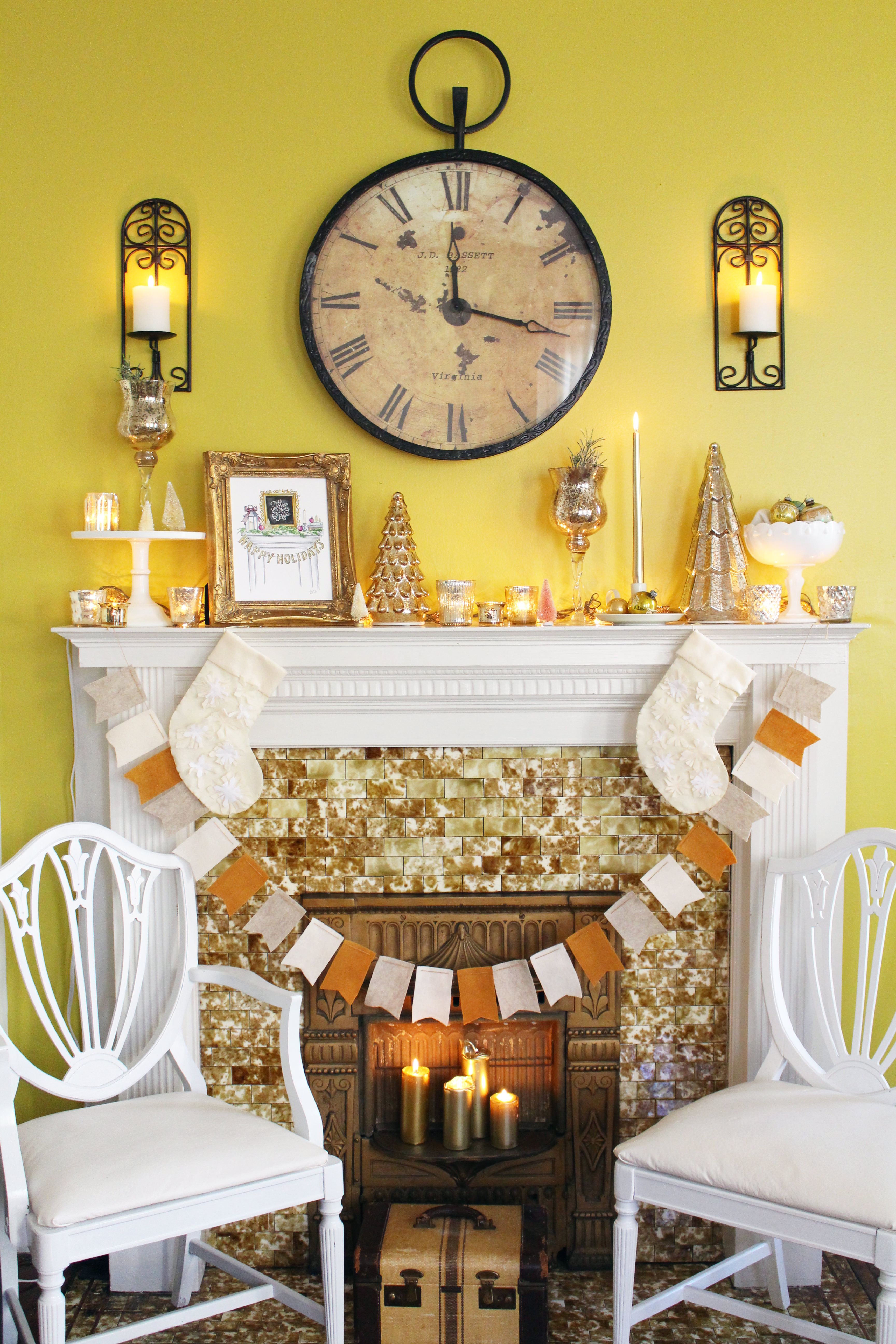 Hello Decorators!
I am so pleased to be sharing some holiday mantel decorating tips with all of the Lily and Val Living readers! There is nothing better than a warm fireplace and the ones you love during the holidays. I would like to help you make that mantel (even if you don't have a fireplace!) look like something from your favorite decorating magazine. It's easier than you think with some of these holiday styling tips! Enjoy!
Our first mantel styling idea is inspired by the beautiful "Happy Holidays" print in the shop!
For this mantel we picked a white, cream, tan, and gold color scheme. These tips will help you create this look:
1. KISS.
Keep it simple sweetie…colors that is! Various coordinating shades of the same 2 or three colors help give your styling a professional look.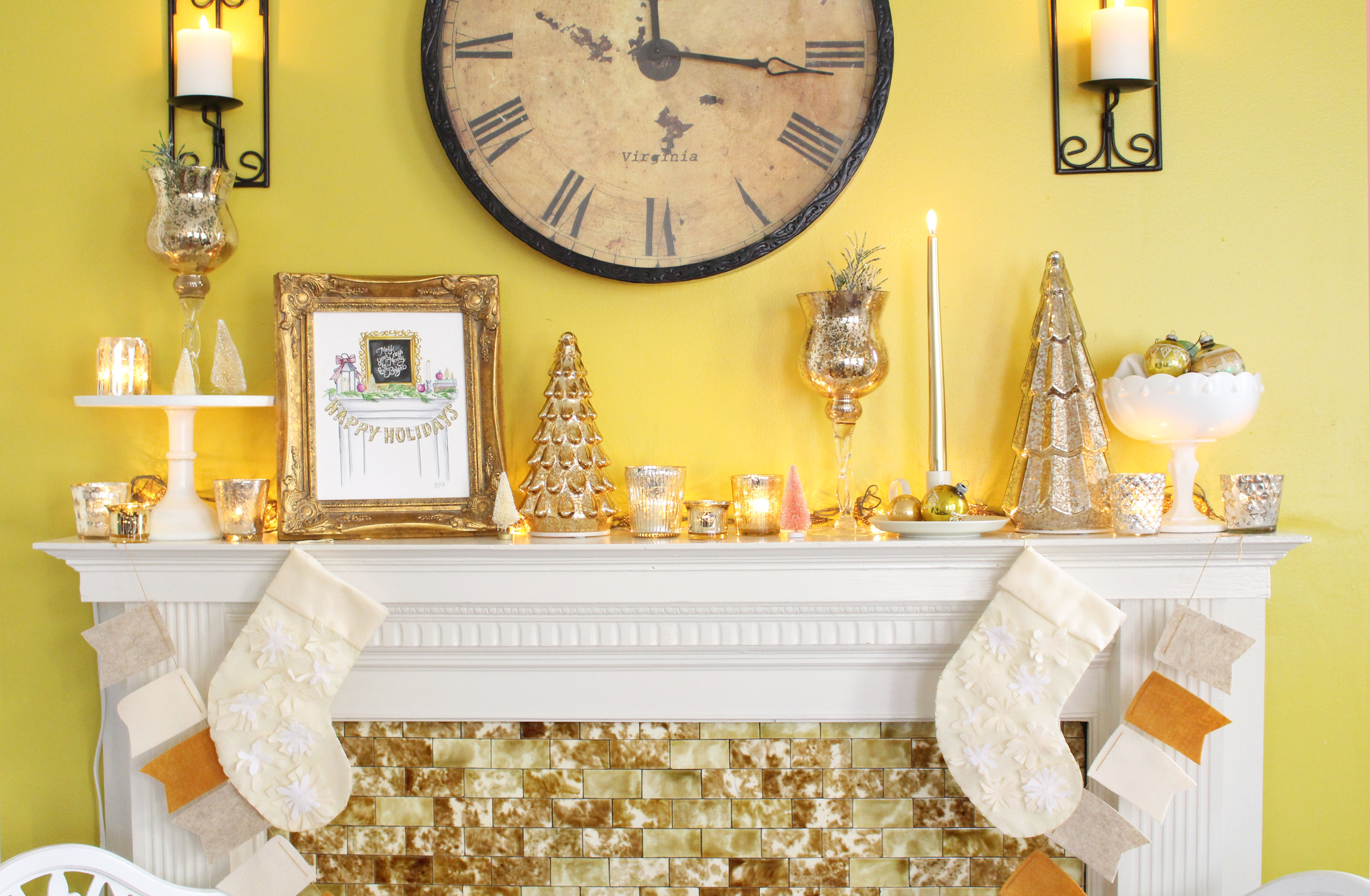 2. White is so wonderful!
White glass gives your eye a place to rest and the pedestal helps to give height to some of our smaller items and make the decor more interesting. Make sure you use white in a balanced way…it can look heavier than the gold items.

3. Light it up!
Use small Christmas lights behind your decor to help your mantel glow with warmth! This tip helps enhance your candle light without creating a huge holiday family movie style disaster!
4. Banners! Festive and Fun!
Check out this new take on our "Banner Making" tutorial. Here we made small rectangular pieces with triangles cut from the bottom for a classic banner style.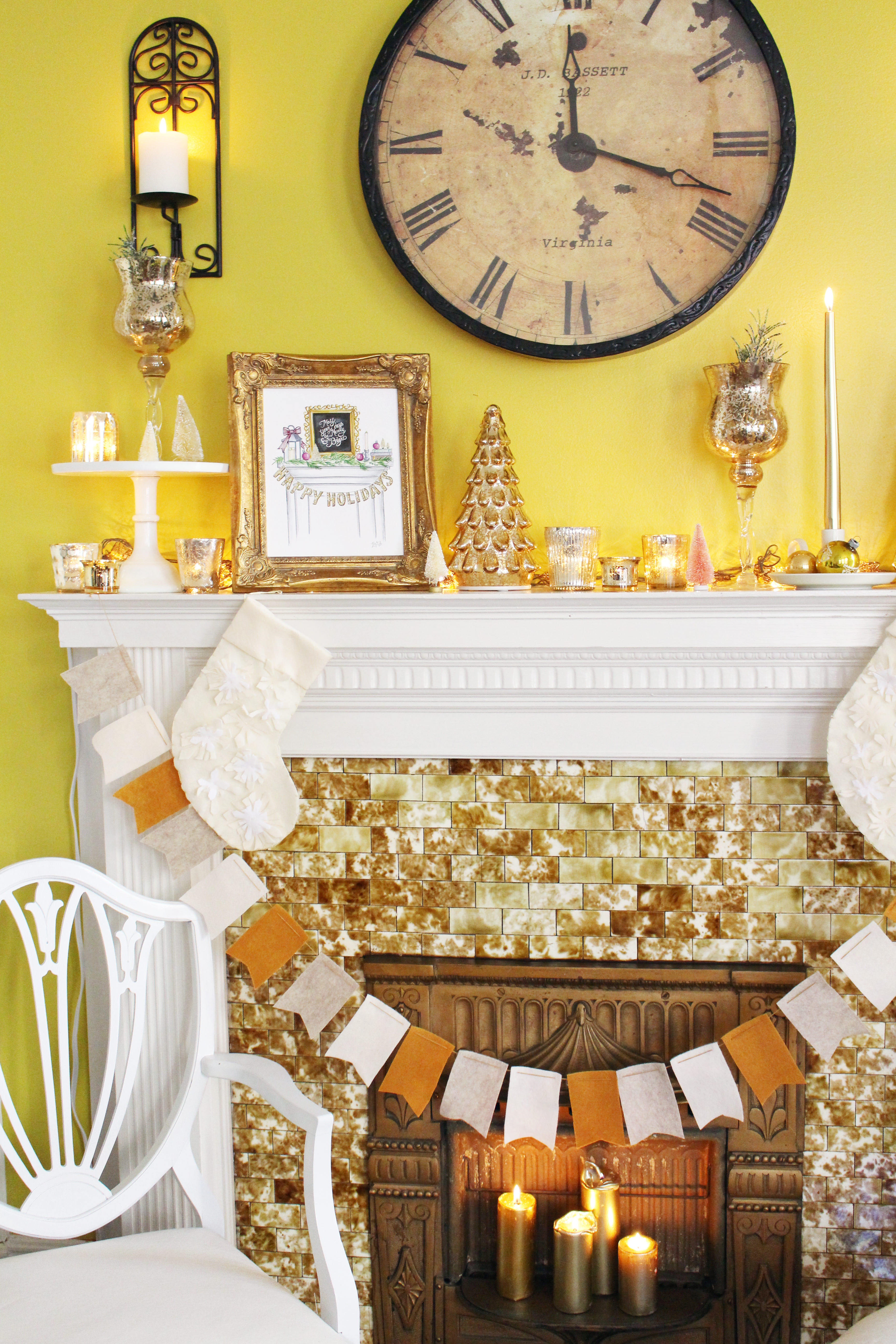 5. No Fireplace…No problem.
Get all of the warmth and homey holiday goodness without a fireplace by using candles in your fireplace. Keep the colors simple and vary the heights for a perfect accent to your mantel decor.
6. Rule of Threes.
This is an old design and art adage…but it's oh so true! Keep groupings looking natural by using odd numbers in your groupings and vary heights in each grouping.