You probably know by now that we declared 2017 the "year of hygge" at Lily & Val! If you're not sure what in the world I'm talking about, check out this post.
The "coziness of the soul" that encapsulates the concept of hygge is something I've been striving for, but it's also much deeper than that. It speaks to the idea of simple pleasures and ordinary moments that add up to a beautiful life.  I care passionately about this idea and it truly defines the philosophy we've tried to build as a company!
It's true that embracing hygge in practical ways seems more obvious during the winter months. Enjoying a hot cup of cocoa, a cozy blanket, a fireside conversation with a loved one – these things paint an immediate picture of hygee. But what about the warmer months? Here are 6 ways to continue the hygge vibes and stay cozy in the Spring.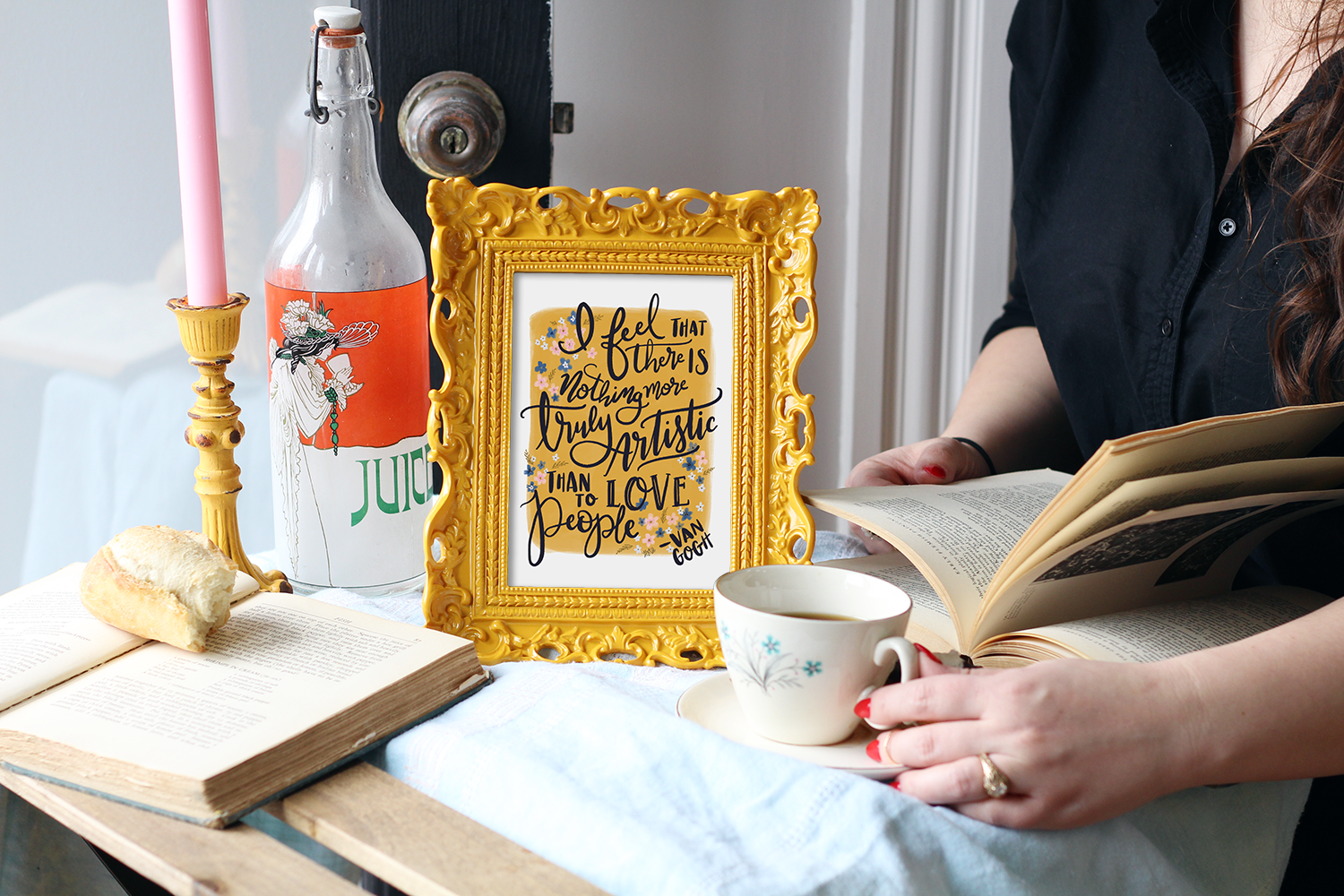 1. Open the Windows
Let in some fresh air and relish in the outdoors! Reading a book or enjoying your morning cup of coffee by an open window will be a nice way to practice being present. Focus on the breeze, the noises of the outdoors, and the fragrance. Use the time to clear your mind.
2. Plant Something

Spring is the perfect opportunity to visit your local greenhouse and spruce up your space with something green! Even if you don't have a garden, plant flowers in a window box or use a spare container to plant a succulent! I live in a townhouse without a yard, so I plan to plant herbs in pots and even try my hand at a terrarium! Getting your hands dirty to plant is rewarding in itself, but caring for your new plants will give you an opportunity to slow down and watch your plants grow during the season.
3. Set Your Alarm for 10 minutes Sooner
Something I've started doing in the morning is taking just a few minutes to lie in bed awake before getting up and starting my day. I can hear the birds chirping outside my window and I take a moment to say a prayer of gratitude. These few serene moments help me feel cozy and start my day well.

4. Bake Something Special
The Farmers Market is probably opening back up for the season in your area, so pick up some local produce (strawberries are in season right now!) and bake something special with it! You could even make a strawberry jam – anything that might be a bit out of your norm to help you slow down and savor the process of working with your hands.
5. Go on a Picnic
A picnic is one of the best ways to feel cozy in the spring! It doesn't have to be elaborate. Just grab a blanket, a few snacks, and head to your favorite park. If you have a backyard, that works too! The change of scenery, casual setting, and sharing a meal with some of your favorite people will have you feeling hygge in no time. (For more picnic inspiration, check out our latest post about how to plan a bike picnic!)
6. Write a Letter
Writing a letter forces you to slow down and reflect. One of the best things about letter writing is that it holds a benefit for both the writer and the receiver. The receiver will be so thrilled to get a piece of thoughtful snail mail and the act of getting thoughts on paper is satisfying to the writer. Letter writing is a lot like journaling – it's therapeutic. Not sure where to begin? I wrote a post with my top 3 tips for writing more letters. 
For even more spring hygge ideas see our May To-Do List! Print out the free download so you can check off these simple, but meaningful "to-do's" throughout the month.
Have a very Hygge spring, everyone!
Products pictured in this post:
Van Gogh Art Print
Staying in is the New Going Out Chalkboard Art Print
Lily & Val cards