I am so pleased to introduce our 2015 Valentine's Day card collection! AND….the new cards are here! Guys, they are gorgeous. I would love to hear what you think about our paper & printing upgrades. The authenticity of the chalk art really comes through (more about the changes in my previous post).
For your sweetheart:
This card is my current favorite. I was inspired by Victorian Valentines and created a hand-drawn chalky version with a modern twist. I especially love the brightly colored florals.
A little behind-the-scenes peek of the making of this drawing:
For Someone Special:
When a mushy Valentine's Day card isn't the answer, but sending nothing could be awkward… give an "I like you" card. Mak came up with this fun, quirky idea and I like it. A lot. It's sweet, but not too sweet.
For your BFF:
Valentine's Day is the perfect time to send a snail mail compliment.
For Anyone:
Simple and to the point, this vibrant card will let the special people in your life know they are on your heart.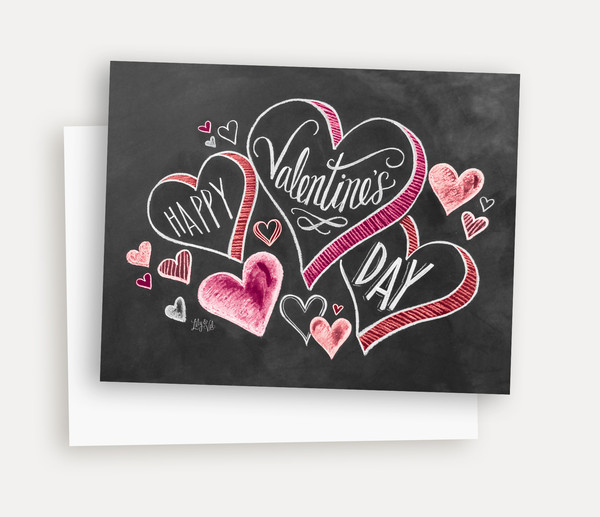 I hope you find something for everyone on your Valentine card list! <3