I can't stop smiling when I think about this year's Lily & Val company holiday party held at PointBreezway, the cutest and most charming little venue in Pittsburgh. It was the perfect, cozy setting for our intimate gathering. I think what makes this party so surreal is that just one year ago, Lily & Val was a team of 3 plus our shipping department. This year, we are a team of 14! So much has changed in a year's time and I'm grateful for every moment of this journey.
I could not be prouder of the amazing, talented bunch of people who work hard every day to bring you a great experience connecting and shopping with Lily & Val. The evening was our way to celebrate each person on our little team. Lindsey of Lindsey Zern  Photography captured our evening so beautifully!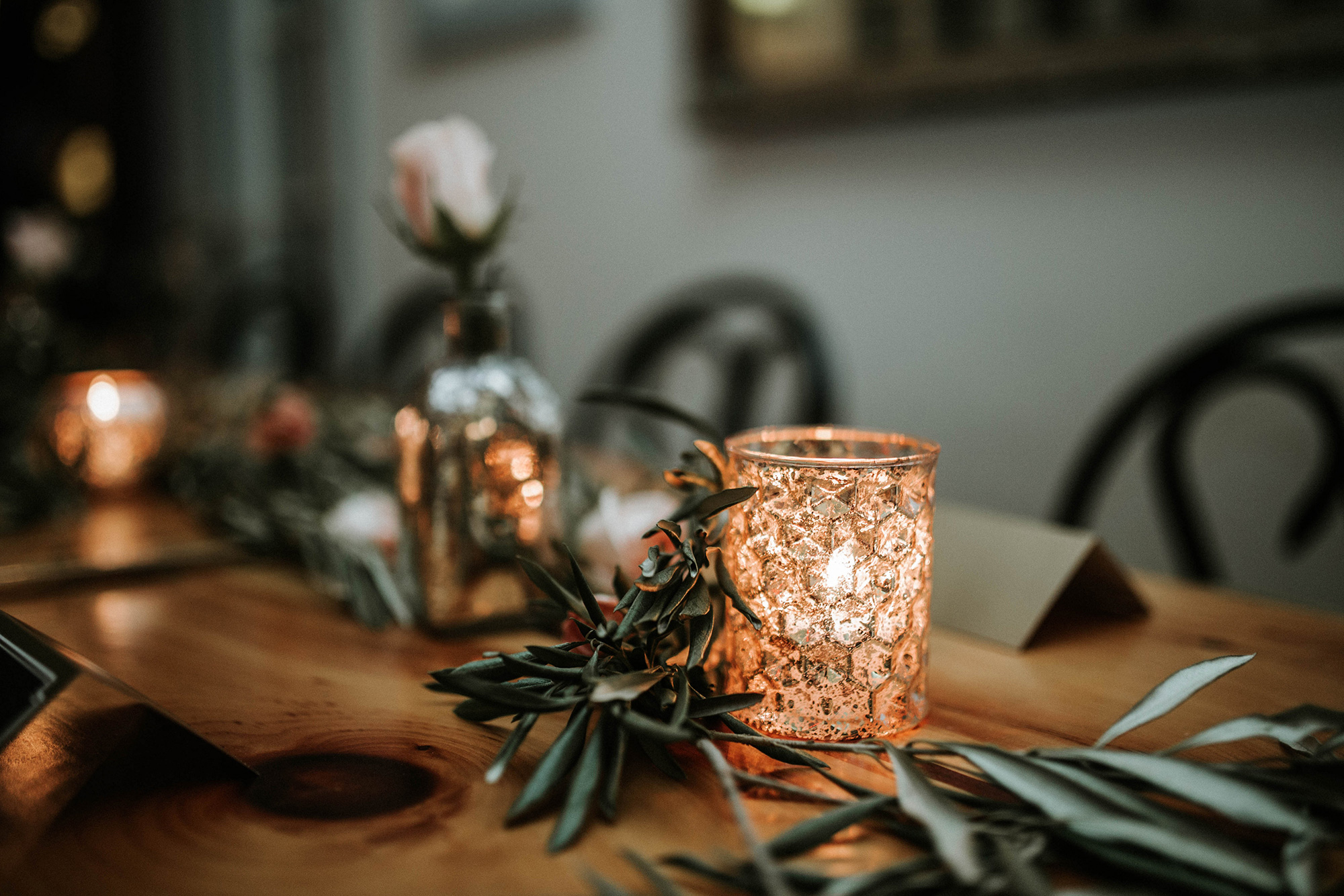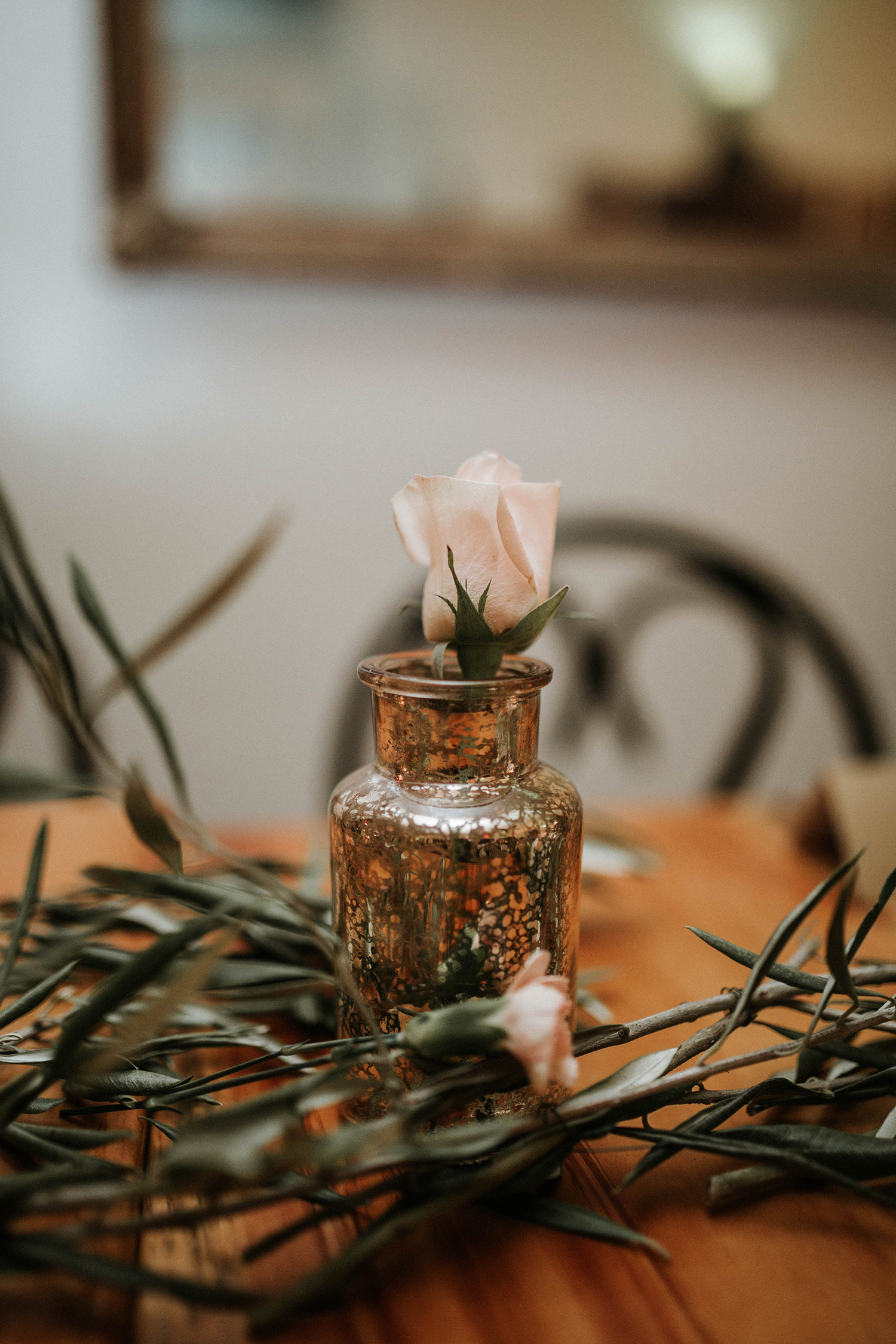 PointBreezway is charming on its own with the reclaimed wood tables and cozy feel. I made a garland of fresh olive leaf and dispersed L&V pink-colored roses and carnations throughout. I also mixed in mercury glass vases and candle holders for a pretty glow. Chalkboard and gold place cards added another simple touch to the tables.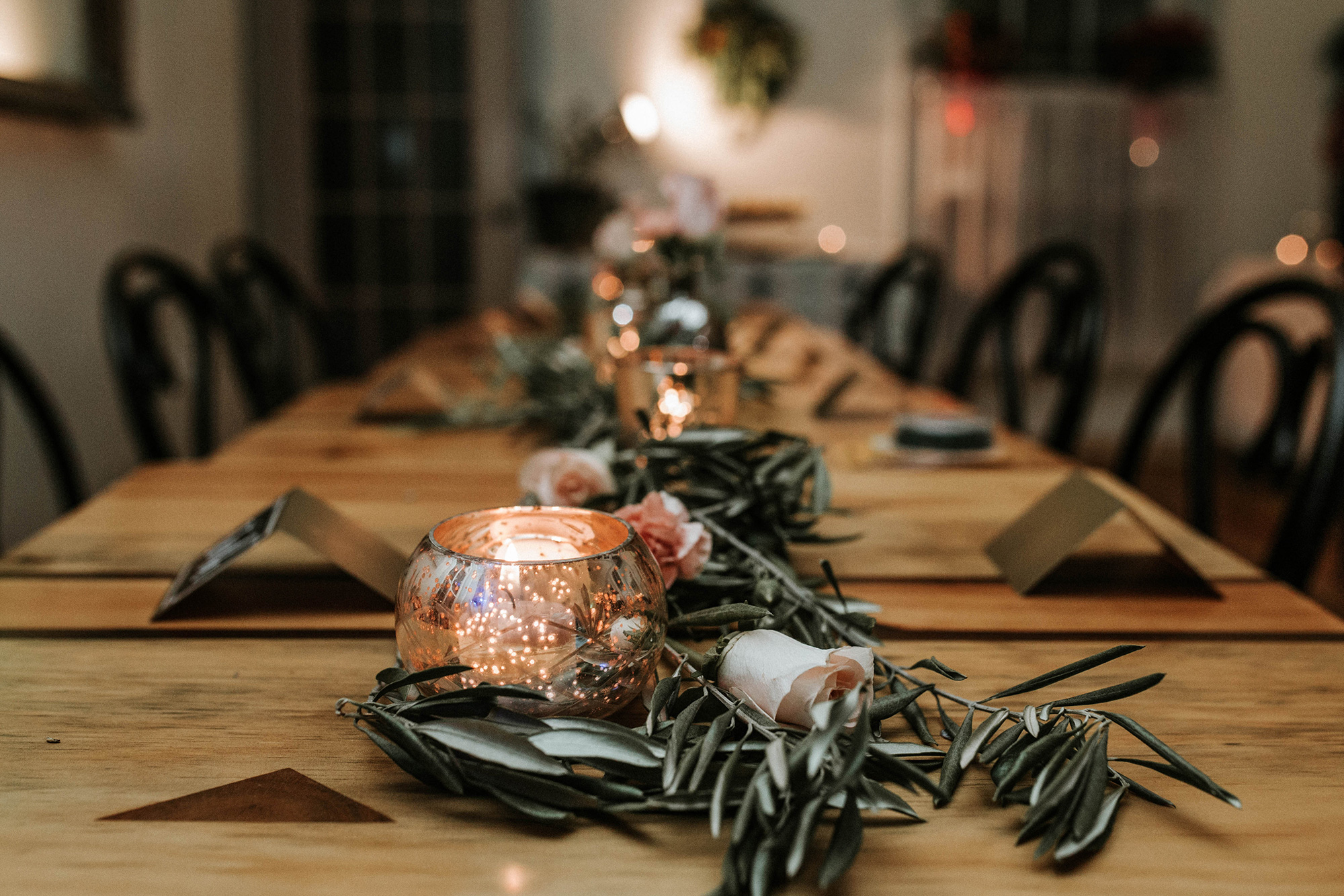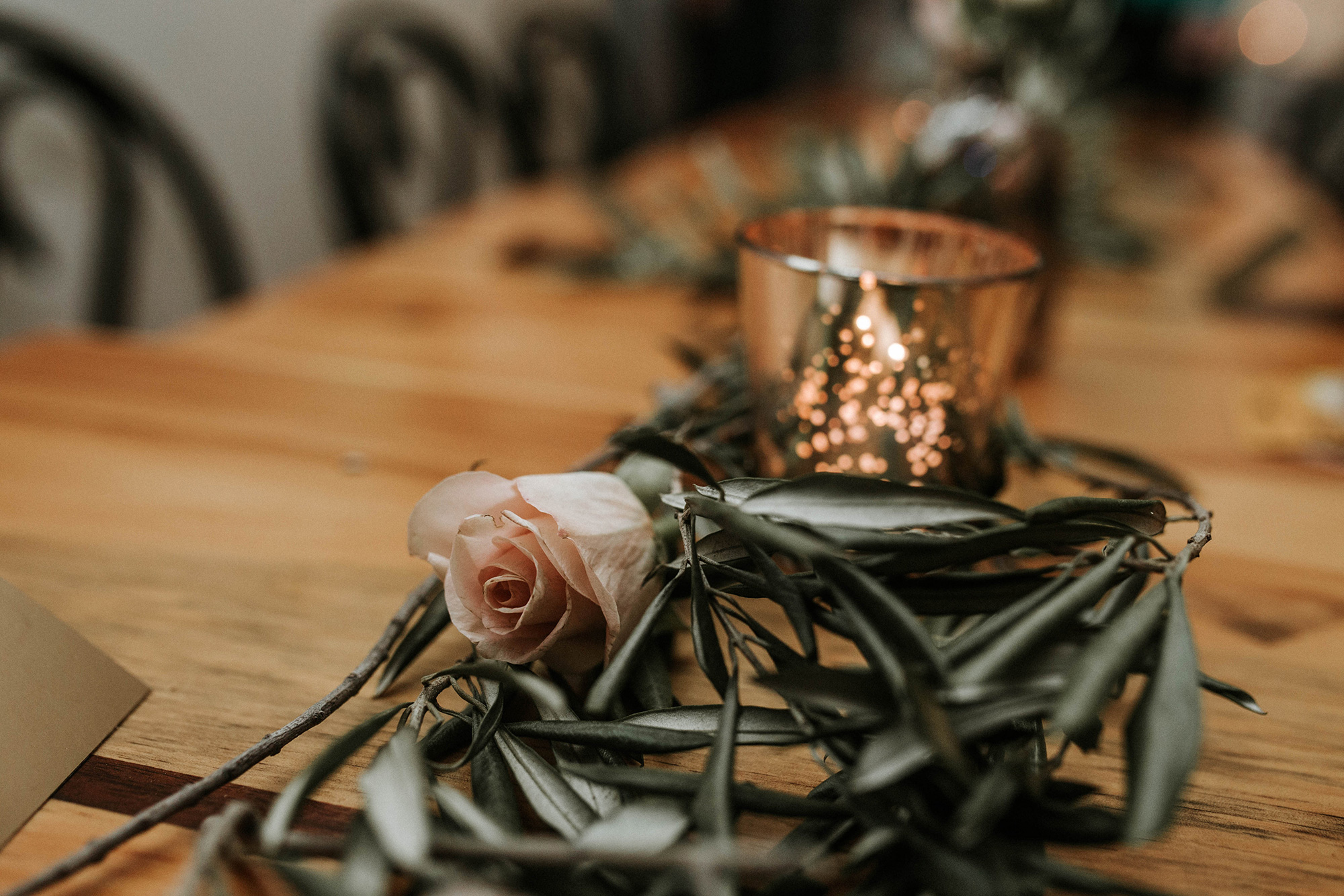 The catering was provided by City Gourmet Group and it was delicious! Libby worked with me to create the perfect menu. I highly recommend them!
The Lily & Val print was an homage to our 2016 holiday theme, Marshmallow World!
 A nostalgic dessert of milk and cookies capped off our evening! We served the milk in vintage glass bottles and purchased the cookies from local favorite, Prantl's Bakery.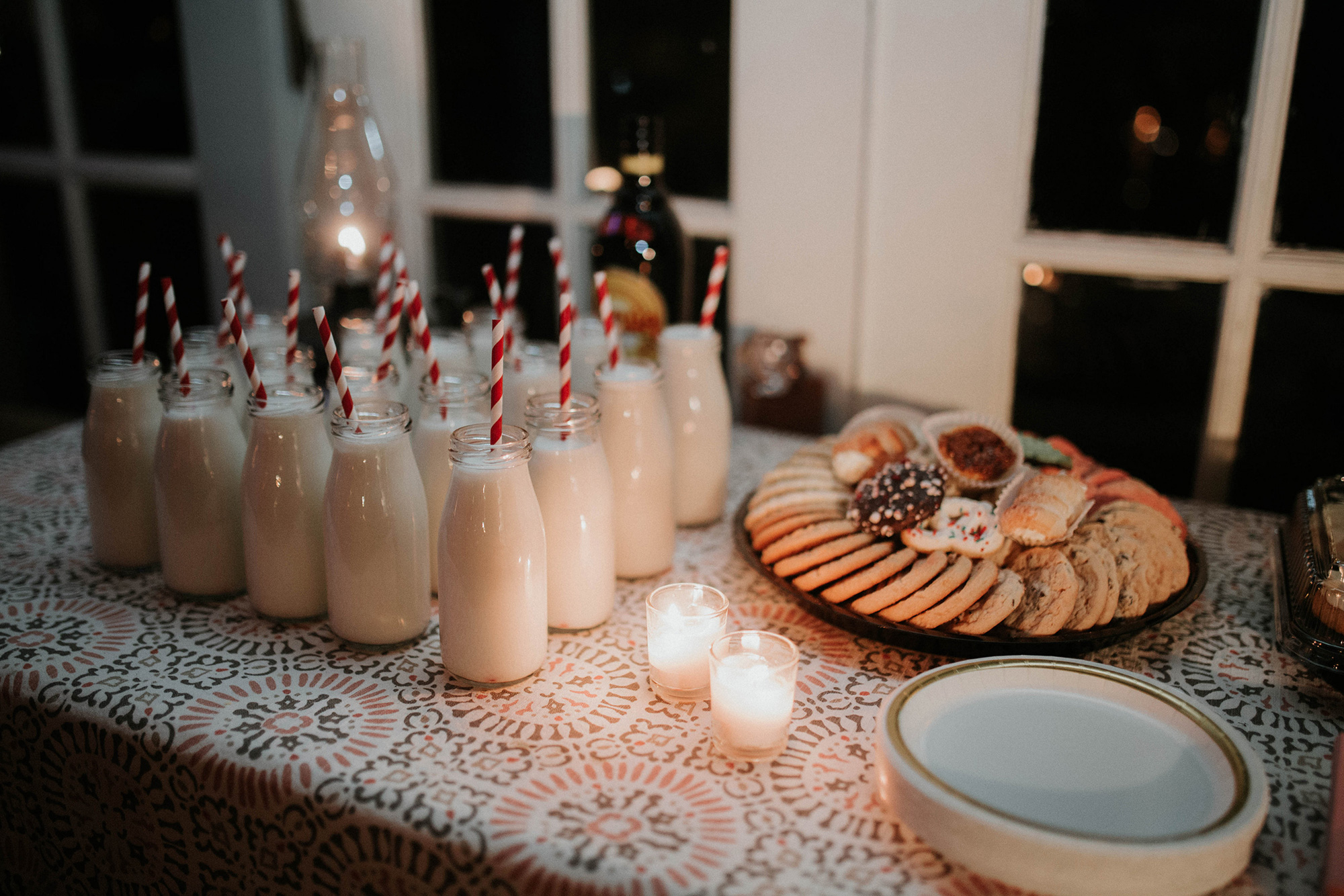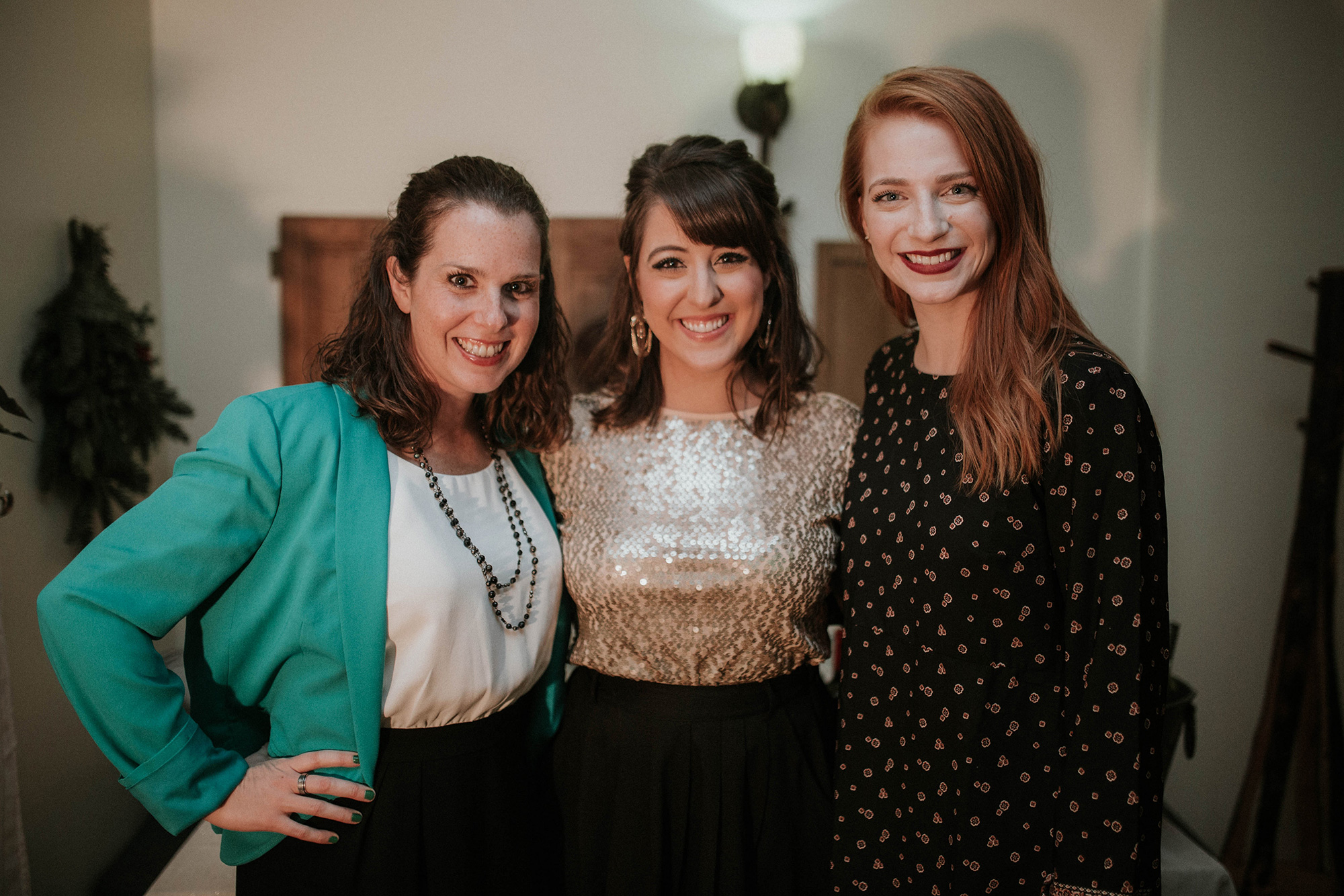 We had to throw in a game of Lily & Val trivia with prizes from The Lily & Val Flagship Store. We all had a good laugh.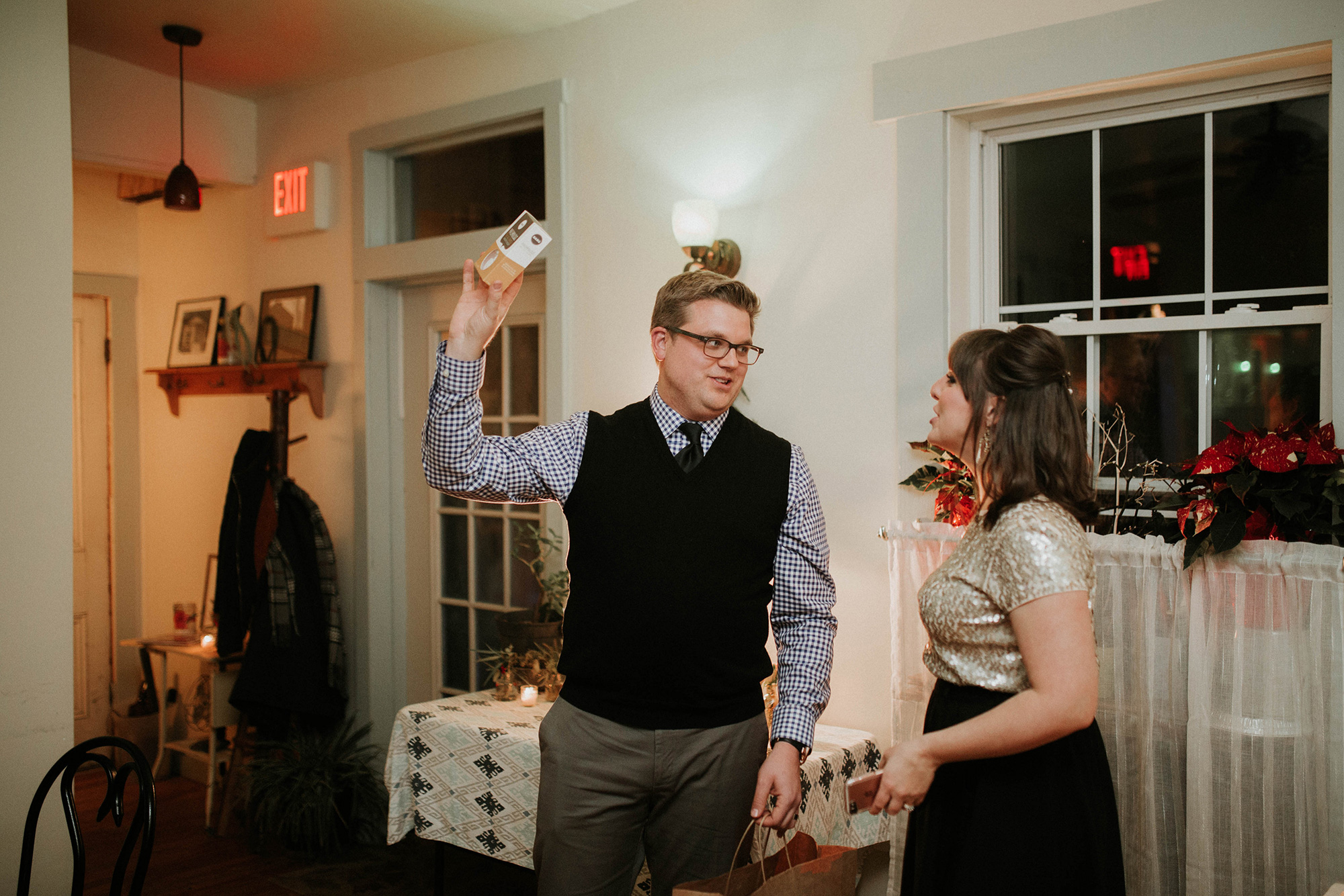 What a great evening! We're missing a few faces here, but these people mean so much to me. Thank you, L&V team, for a great year!