Today we released this brand new print on lilyandval.com, and I thought I would share a little behind-the-scenes peek into the process and the inspiration behind it!
I've always been a bit of a homebody (which is why I created this), but it is especially true during the winter months. Snow days curled at home are one of my favorite things. To continue with my "cozy" theme, I wanted to create a new home-y design with a vintage feel, but still modern and pretty.
I began by developing the lettering and adding a dimensional shadow on the word "bless." Below is a quick time-lapse video of this word in process!
The lettering is the focal point, but I left room for swirls, laurels, and embellishments to fill the design. The banner at the bottom was a last minute addition, but I loved the sentiment of "always."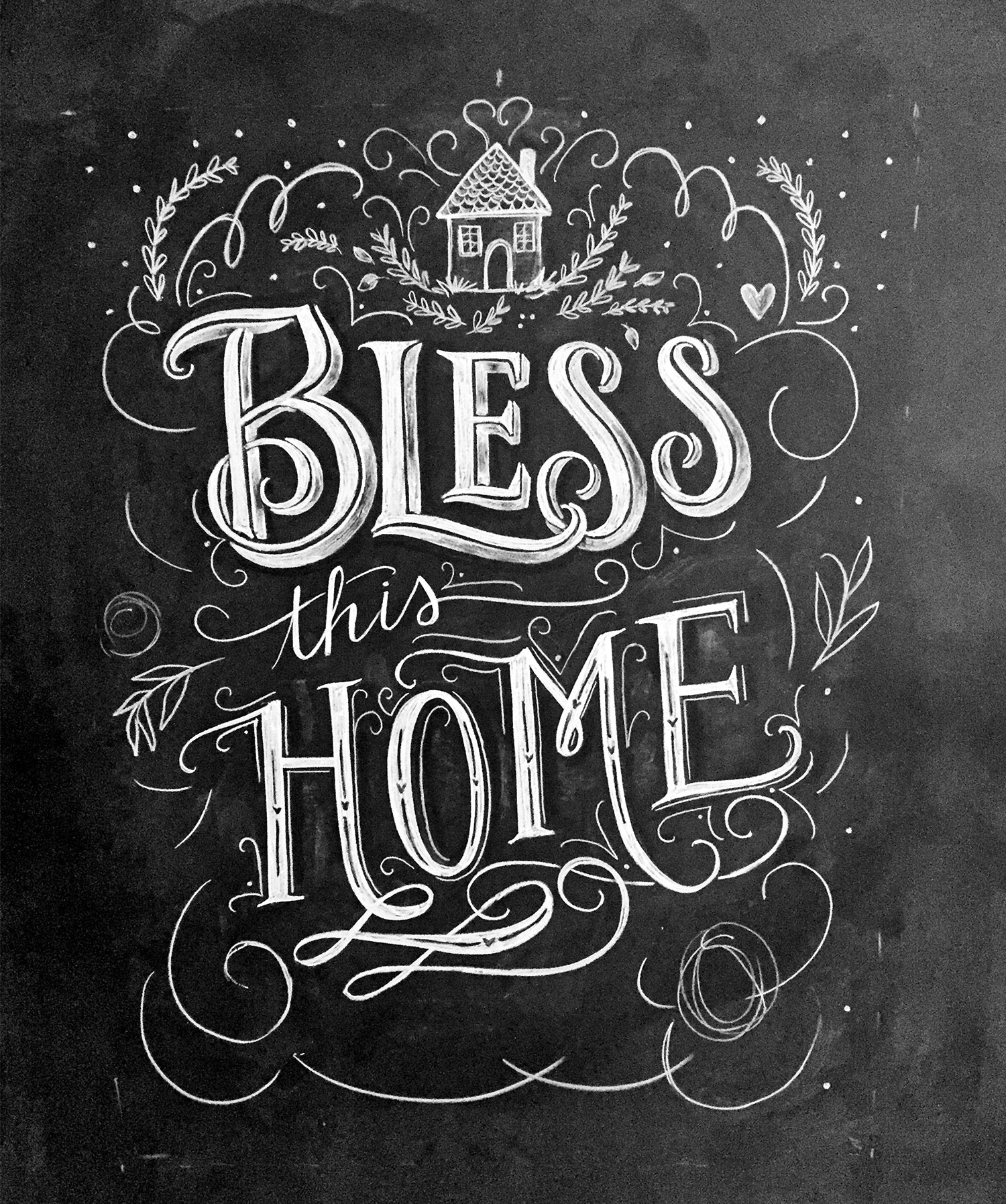 Here is the finished piece to scale on my large, classroom-size chalkboard! After this stage, I photographed the board and prepared the image for color to be added digitally.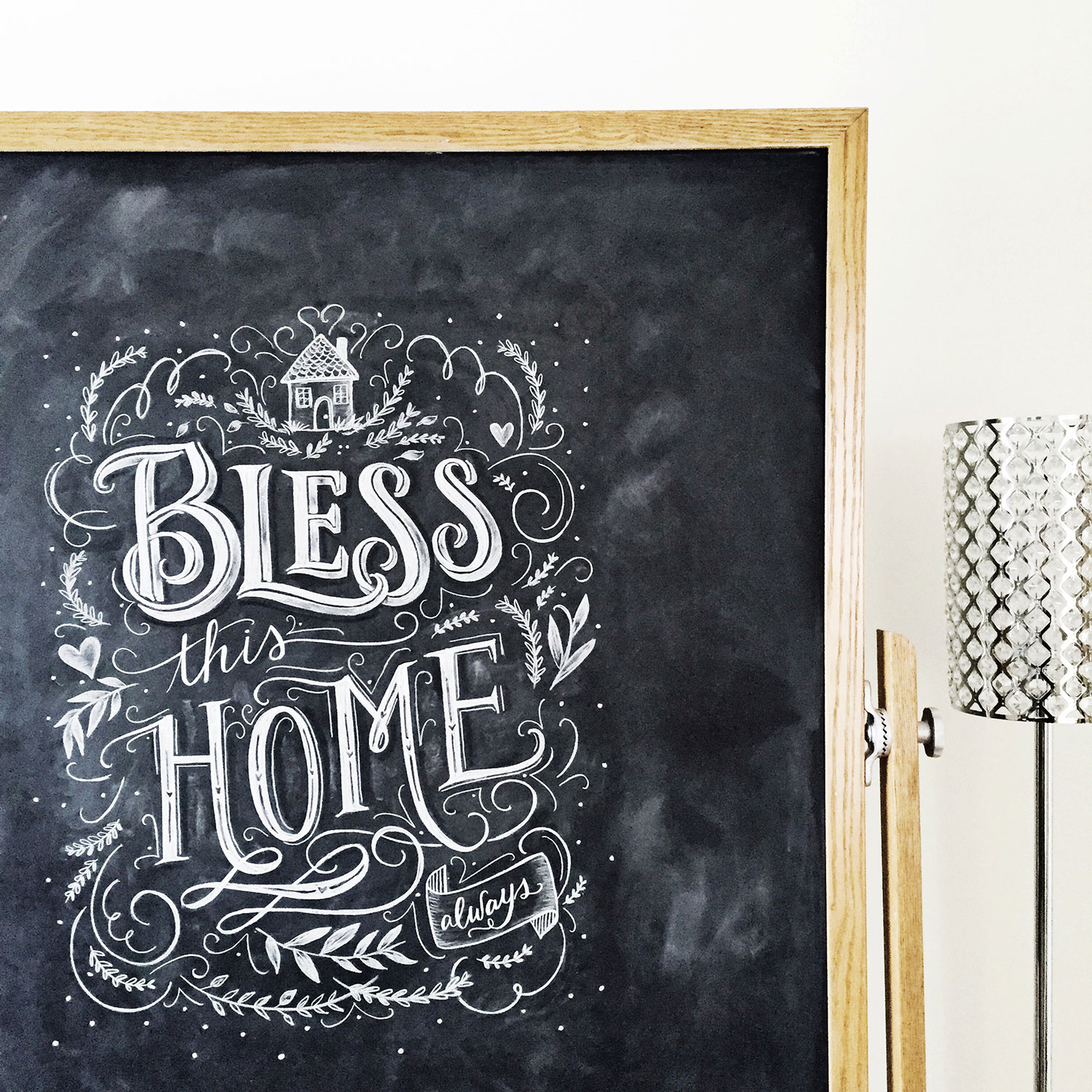 For the first time, we decided to offer two different color options so that the print can fit into a wider range of home decor! There is a cooler option with blues and blue/green leaves as well as a warmer option with mint green, sage, and soft purples. I would love to hear which one is your favorite!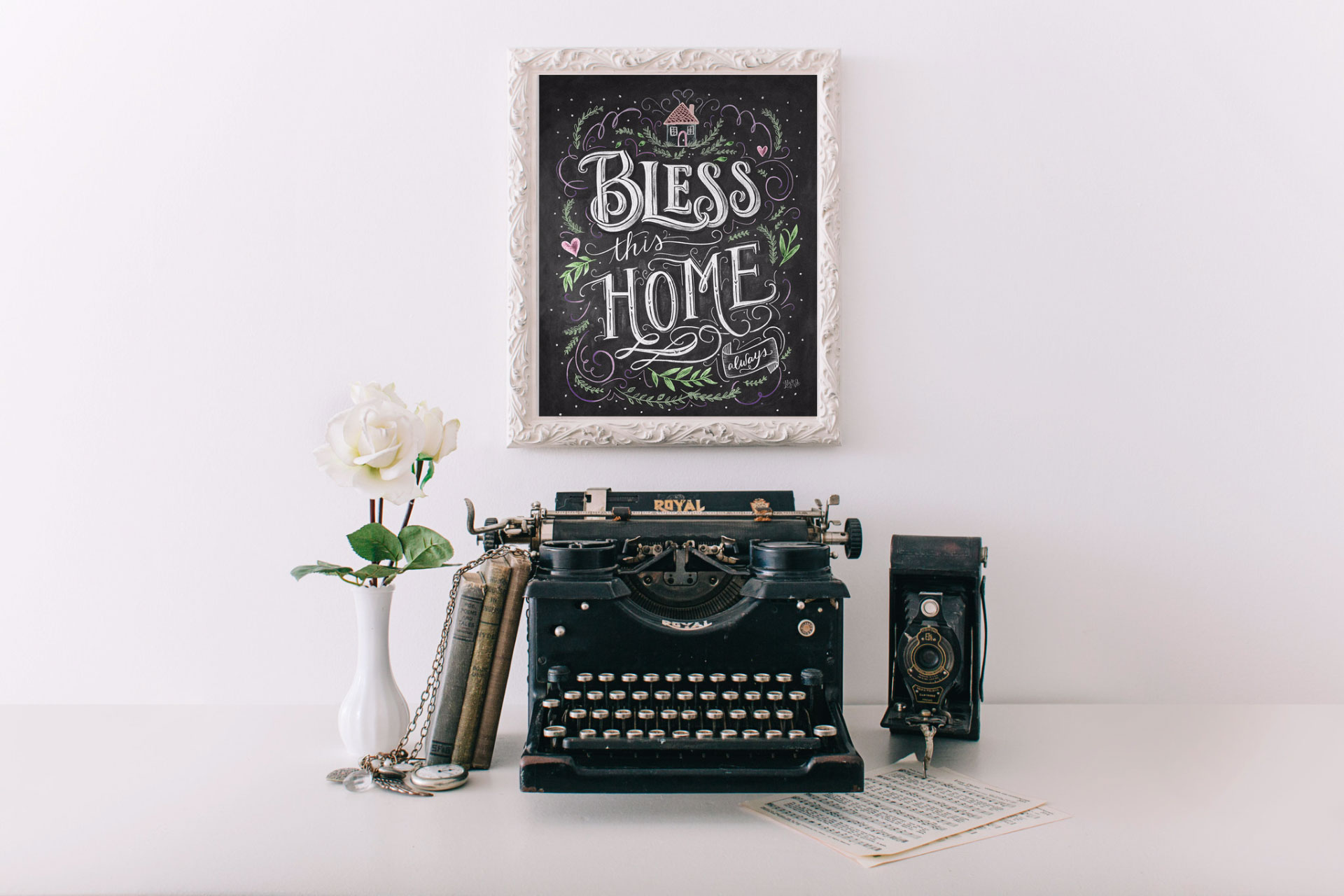 View & purchase the print in the shop!