Last month I had the absolute pleasure of attending NY Now®: The Market for Home + Lifestyle as part of the first-ever Etsy Wholesale Pavilion! Lily & Val was chosen as one of 24 designers to display their wares in the pavilion, which was part of the handmade section at the show. I was thrilled and honored for this opportunity, which was an incredible experience. Here are some lovely photos by Laura Pardo Photography that really capture the event.

I can't say enough about the entire Etsy team for all their hard work! They did such an awesome job on the displays for each seller. The Pavilion was cohesive, yet each brand was represented perfectly. AND they are some of the nicest people you will ever meet.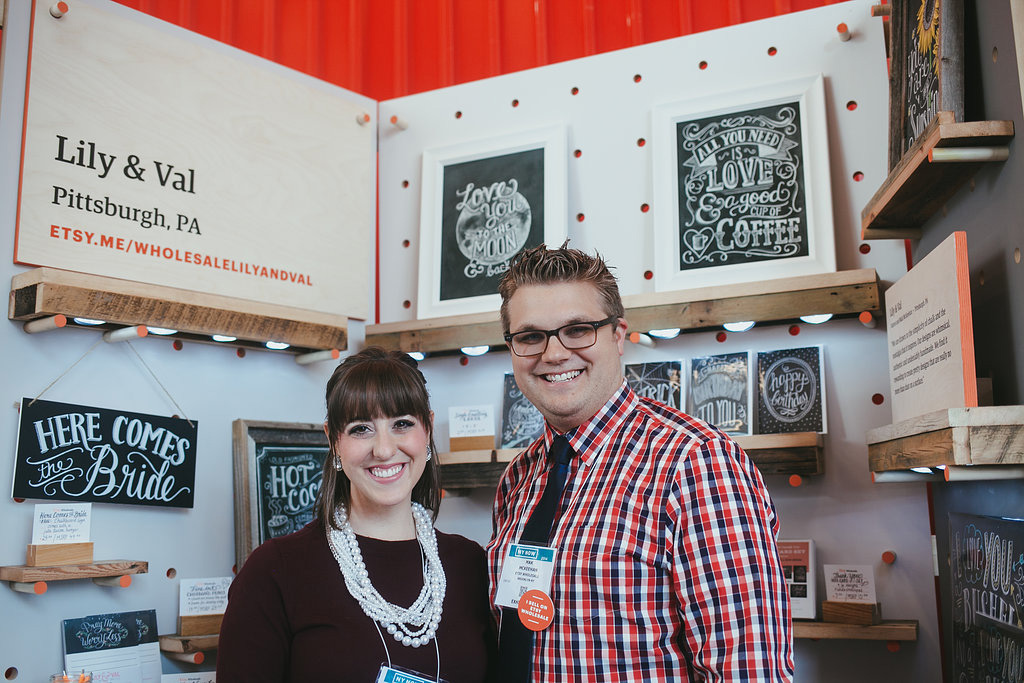 Mak and I are grateful for the connections and buyers we met at the show. We loved meeting all of you and are pleased to say that Lily & Val will be hitting the shelves at many new US and international retailers this month! A complete list of all retailers carrying L&V products will be added on our NEW website launching this fall! 

Meeting and getting to know the fantastic makers was undoubtedly another highlight of the show. Talk about passion – the love for their craft was contagious and refreshing. You are all so talented and admirable. Pictured below: stunning tableware and linens by Love Daniella, unique handbags and accessories made from found textiles by Grace Design, vegan, natural bath & body products by Tokyo Factory, and hand crafted color block pillows by Jillian Rene Decor. Read more about all the amazing sellers at the Etsy Wholesale Pavilion here. It was a privilege to be represented among this group. 

A look at the full L&V display below:

Thank you again to Etsy for this opportunity! For more photos visit the Etsy Wholesale Blog and search the #etsynynow hashtag on Twitter and Instagram!