Fall Faux Floral Wreath Workshop at the Lily & Val Flagship Store
---
Does this wreath look familiar? We've been using it in SO many photos for the new L&V Fall Collection and I'm excited to say, you can make your own at our Flagship Store in Pittsburgh on Friday, September 22nd!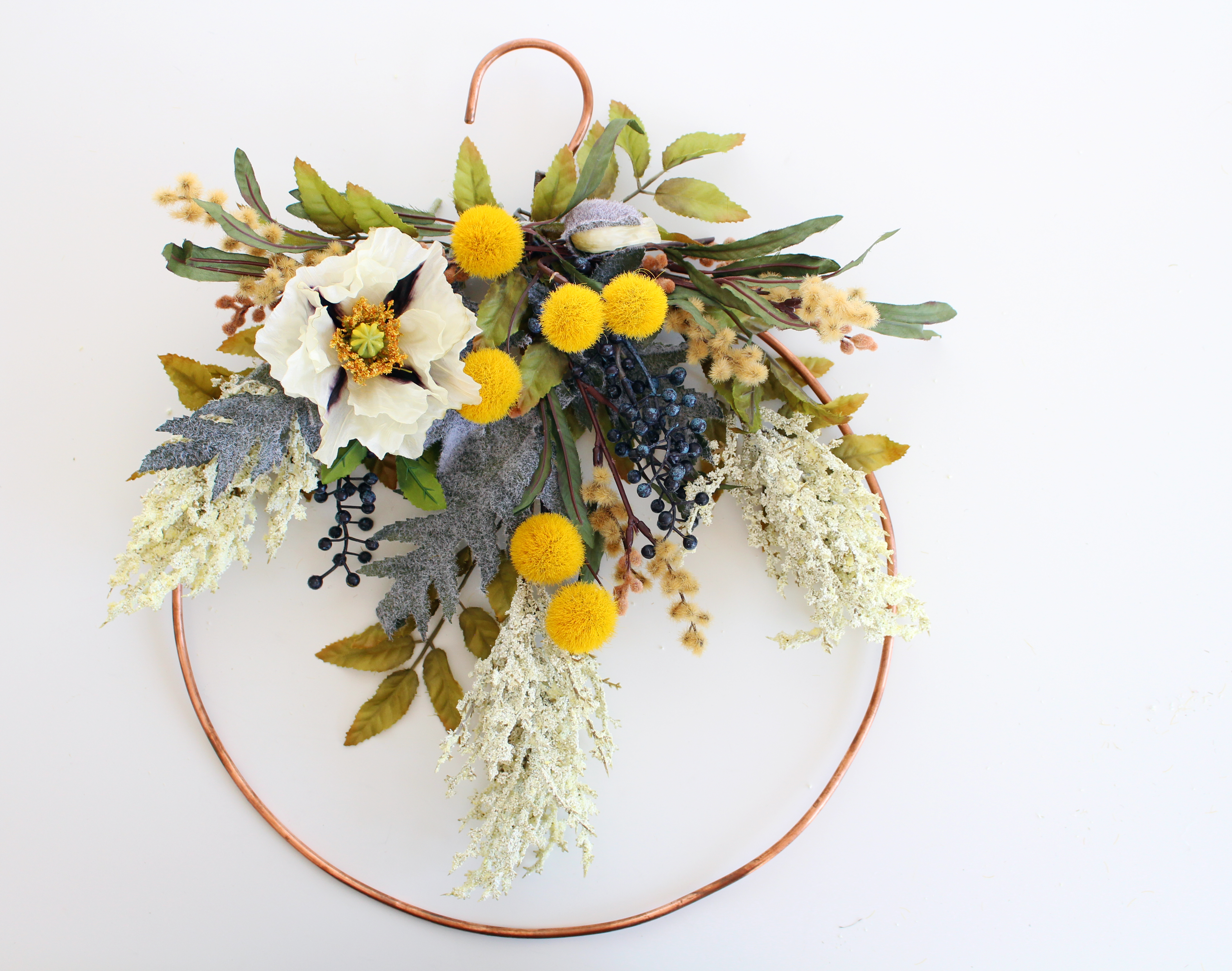 I am completely smitten by this wreath! The beautiful colors played a part in inspiring this year's unexpected Fall color palette!
The September 22nd workshop will be such a fun night of wreath-making plus learning all the skills for modern faux floral arrangements. We're big fans of faux florals here at Lily & Val especially when they are done in fresh, modern ways!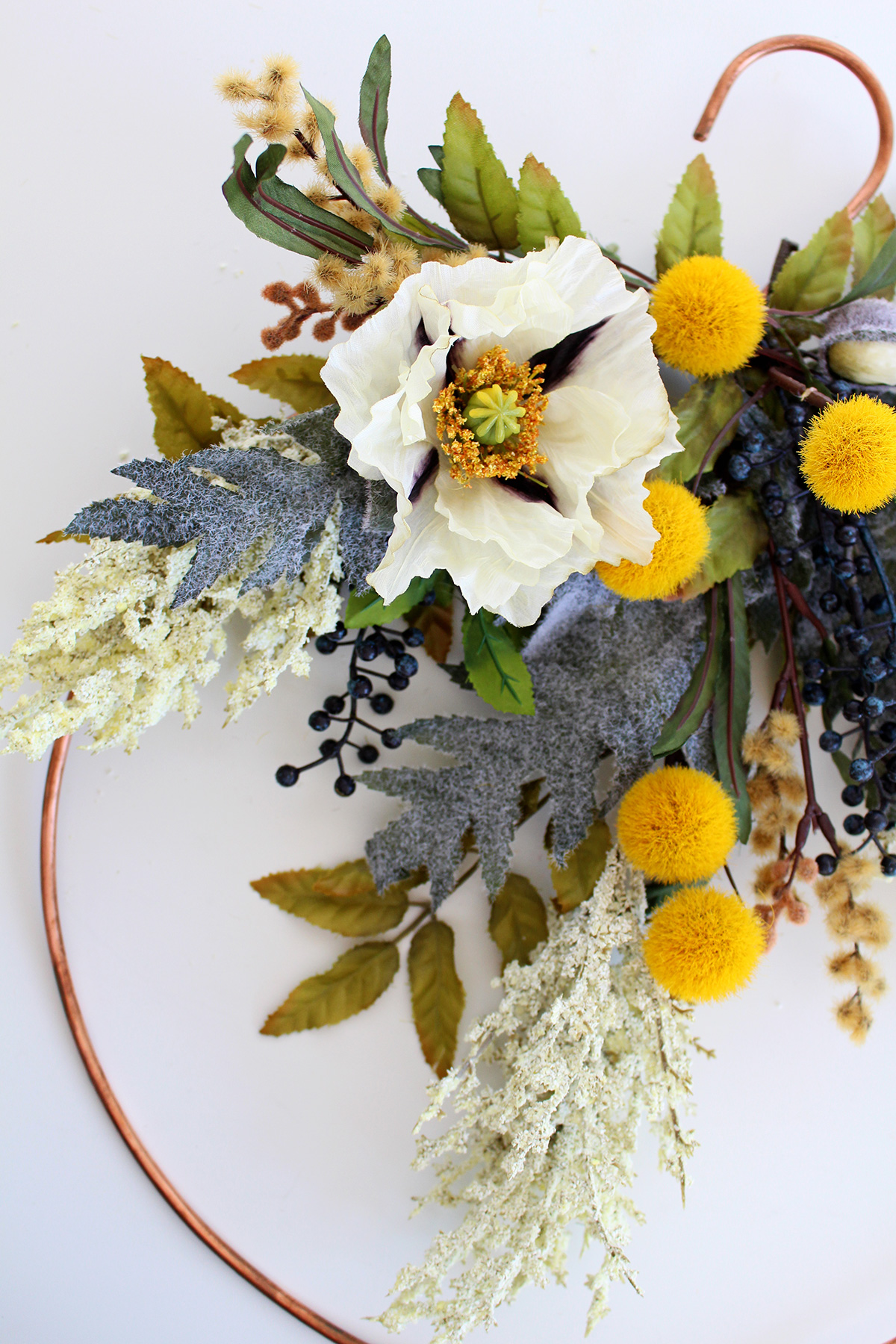 Our Merchandising Director and Stylist, Emily, will be leading the class. She is responsible for the amazing custom arrangements you see throughout the store! Her eye for arranging plus her vast knowledge of faux blooms makes this a fascinating class. I learn SO much during these workshops. You can read a re-cap and see a workshop in action here.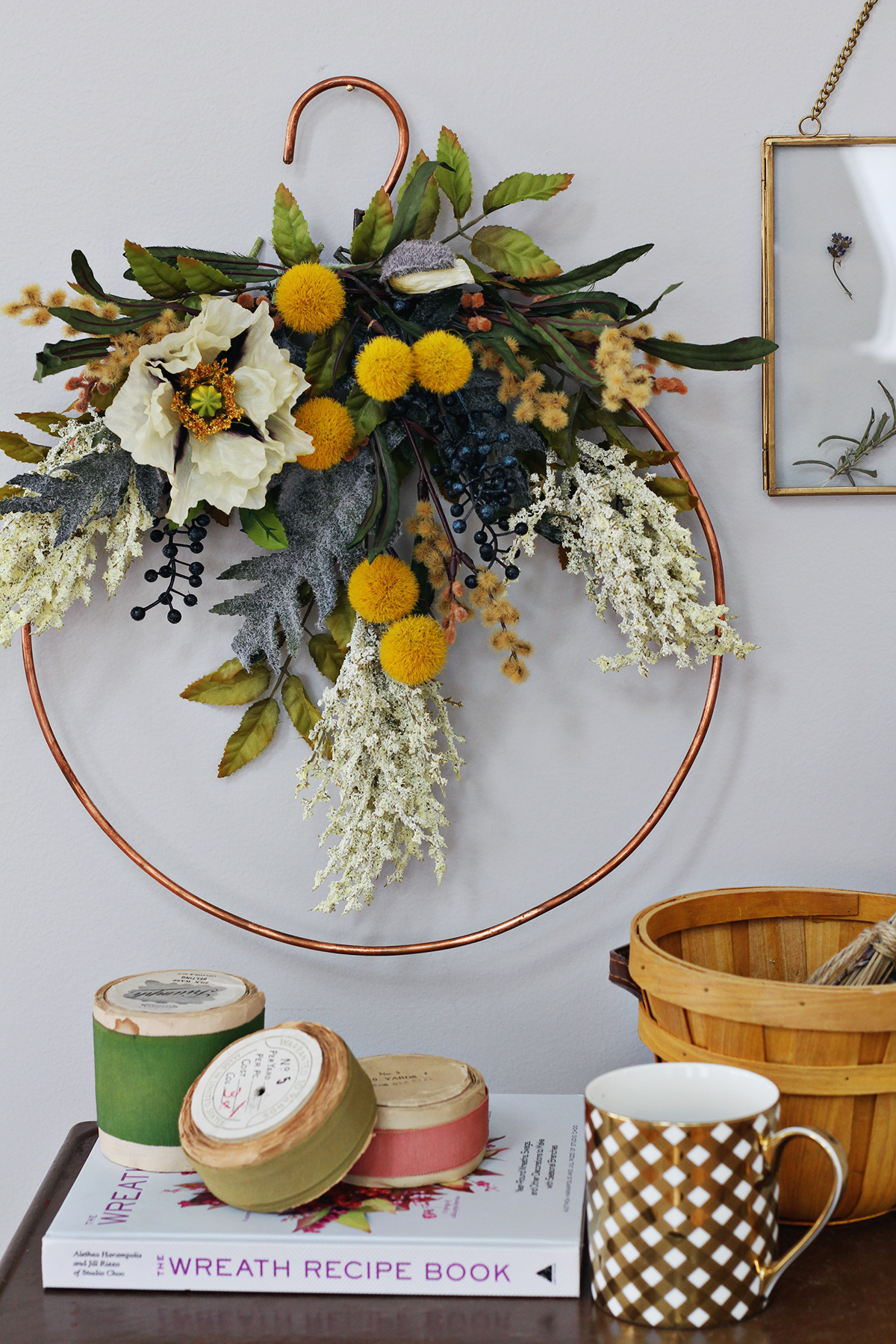 Emily will be sharing her expertise for choosing faux blooms, what pairs well with what, and when to go faux. Her techniques are so valuable and everyone will be equipped to even tackle future arrangements on their own!
Plus, of course, you get to take home your STUNNING Fall wreath. I love the idea of hanging this wreath as part of a gallery wall! (more about that here.)
I also love the modern copper frame – it's handmade specifically for our store and class.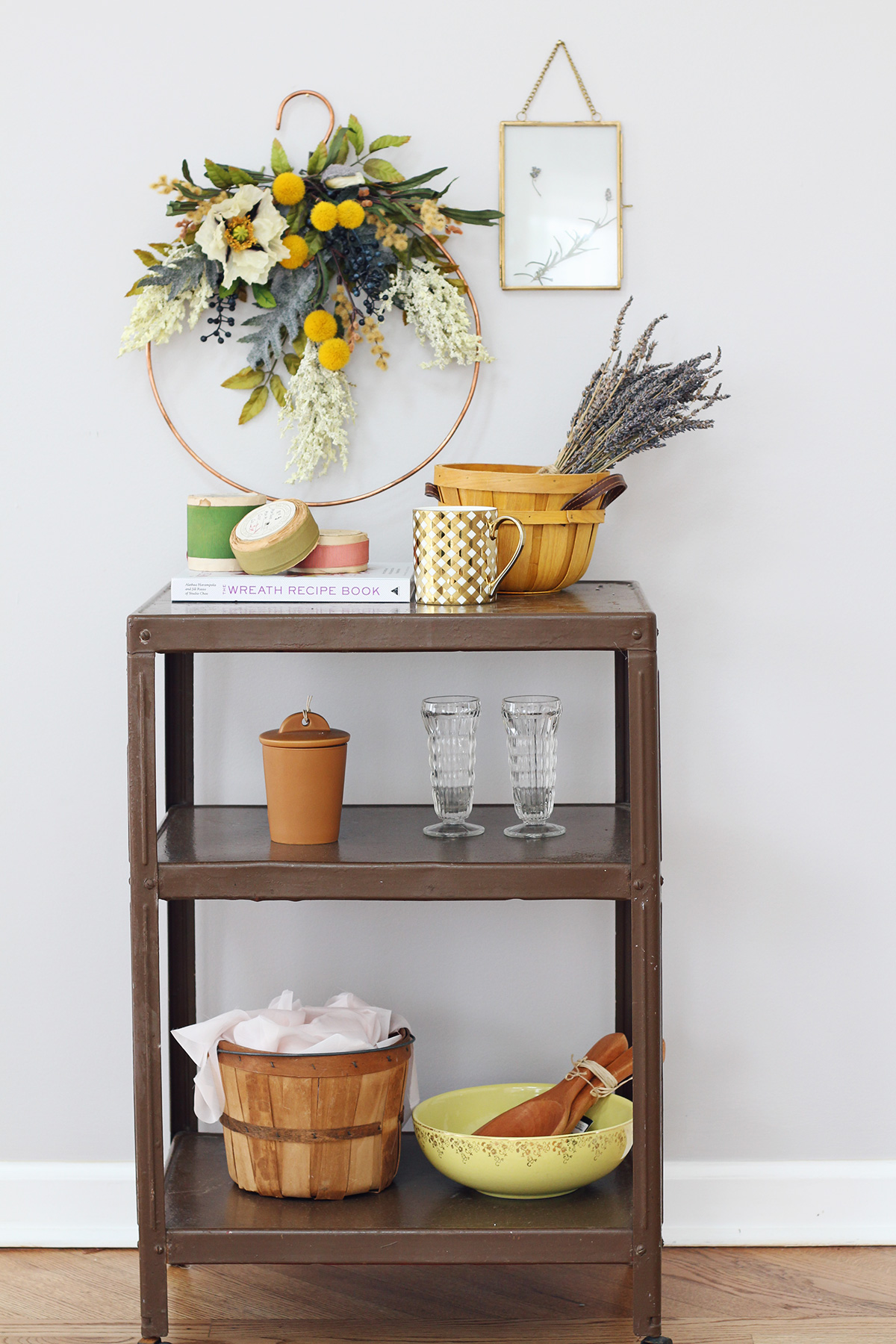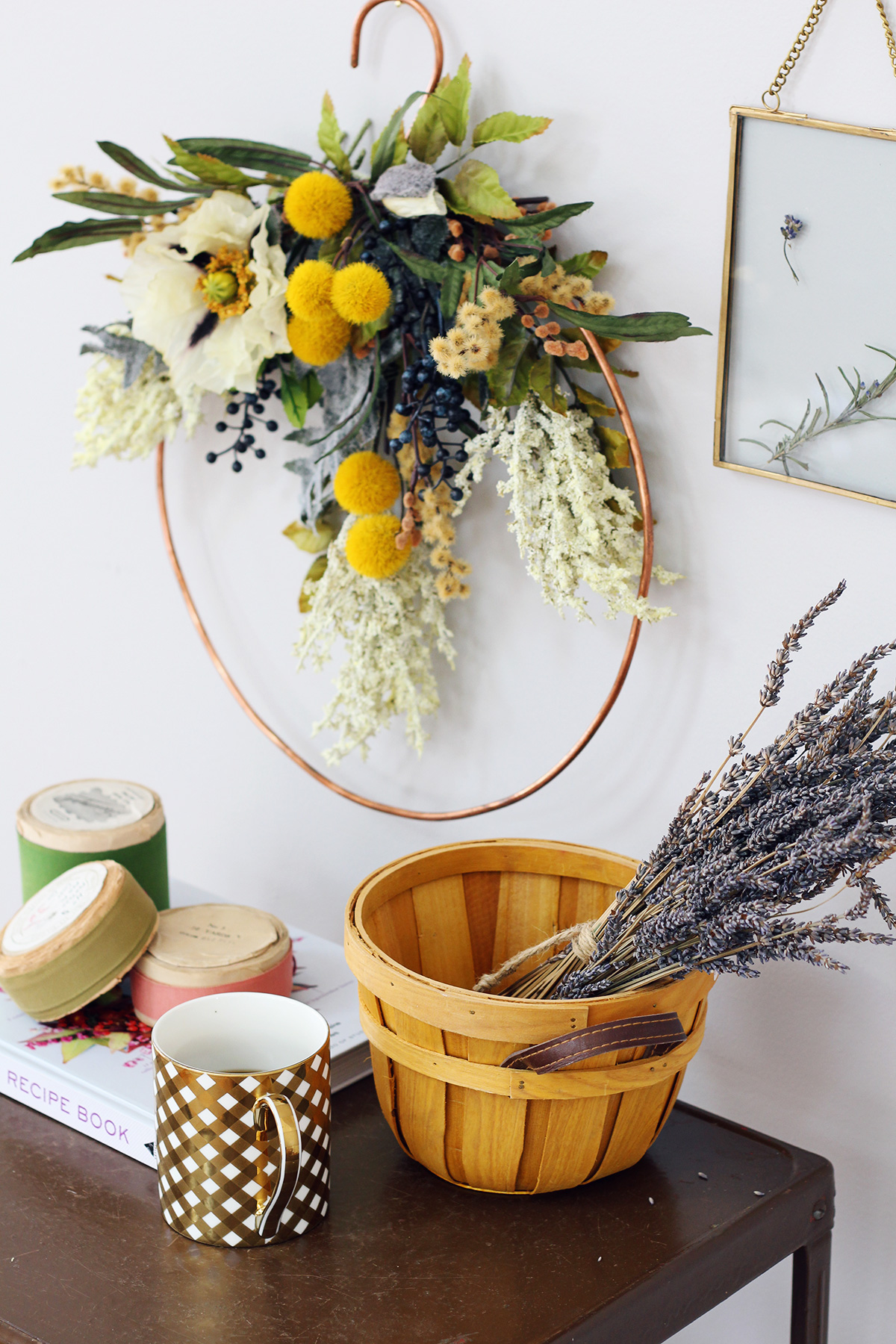 All materials needed for the workshop will be provided. The workshop also includes a special 20% discount to the Flagship Store and light refreshments and snacks.
Our workshop space is small and intimate so seats are limited! Be sure to get yours! Hope to see you there!