This past Friday in the Lily & Val Flagship Store, we held our latest Faux Floral Workshop – a gorgeous wreath perfect for Fall! (You can read all about our spring Faux Floral Wreath Workshop, too!) I just wanted to share some of these pretty photos with you from the evening!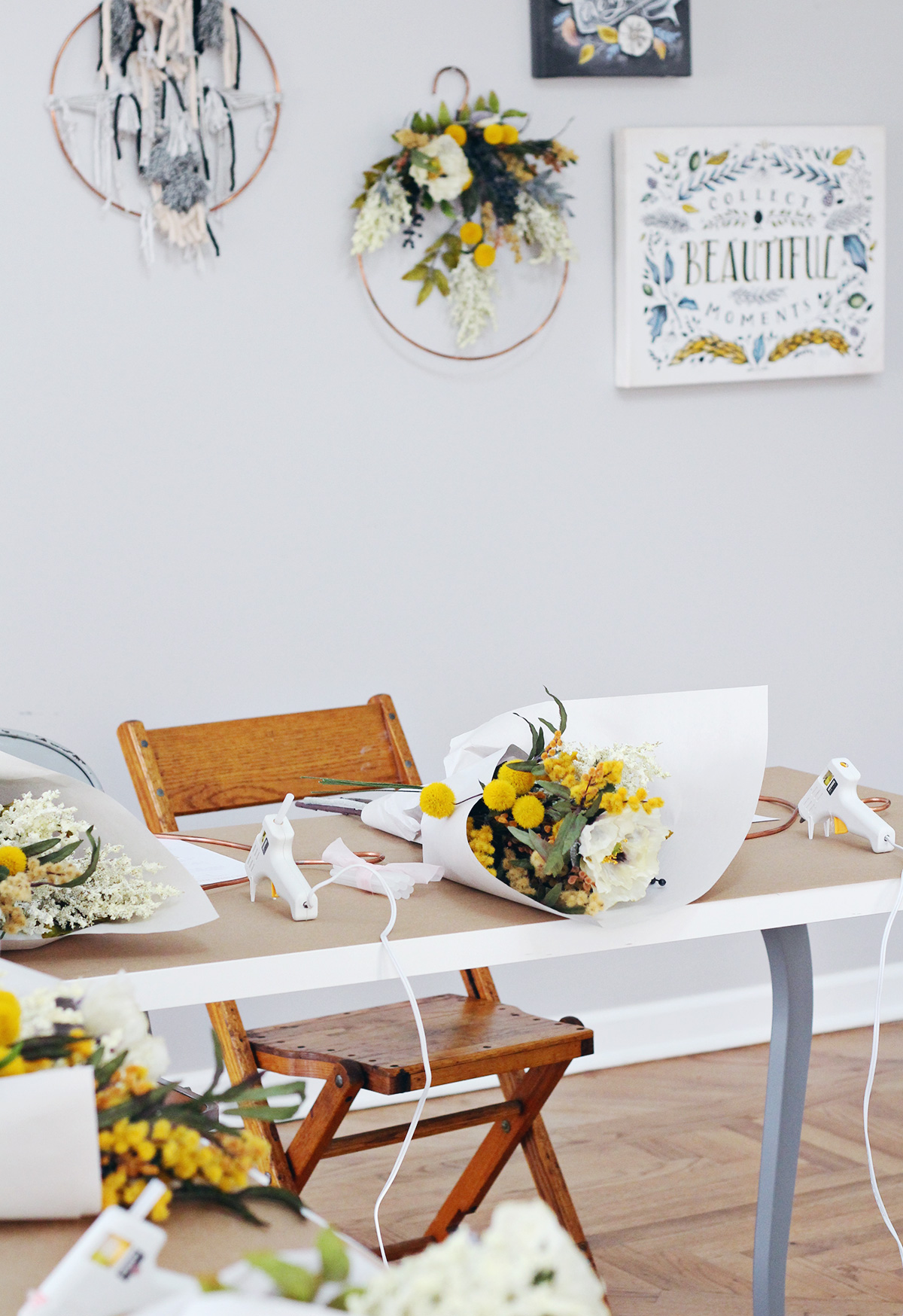 The Details
Each person received a gorgeous, modern copper frame at their place setting as a base for their faux floral arrangement. This frame was handmade specifically for our store!
Each setting also included the meticulously chosen faux blooms for the project. I am still in love with this unexpected color palette for Fall!
How pretty does the wreath look with canvases from the 2017 L&V Fall Collection?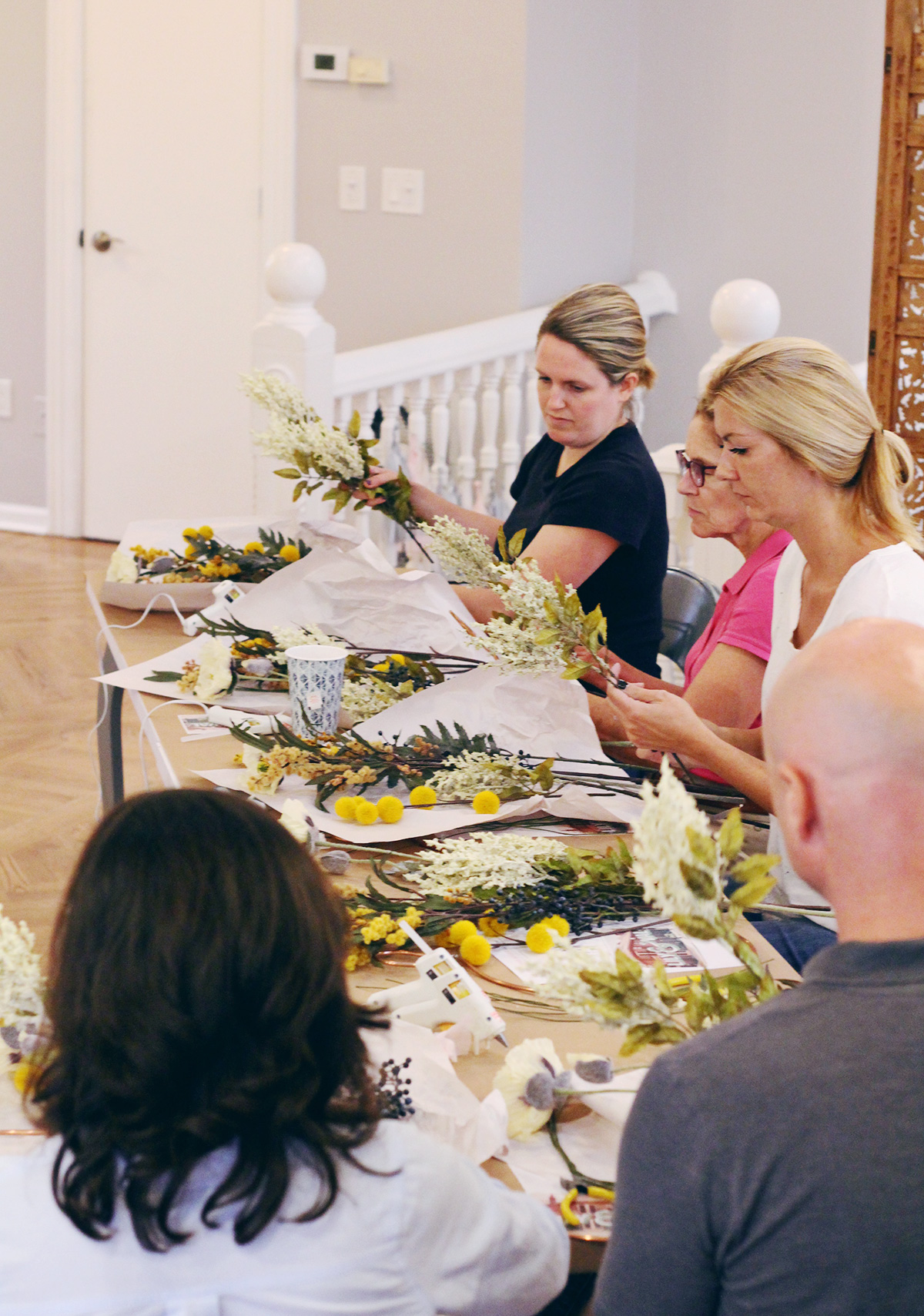 Thank you to everyone who joined us for this workshop! Take a look at our current schedule on lilyandvalflagshipstore.com. Up next is Chalk Project Night!
We can't wait to see you there!