This past Friday in the Lily & Val Flagship Store, we held our latest Faux Floral Workshop – a gorgeous wreath perfect for Fall! (You can read all about our spring Faux Floral Wreath Workshop, too!) I just wanted to share some of these pretty photos with you from the evening!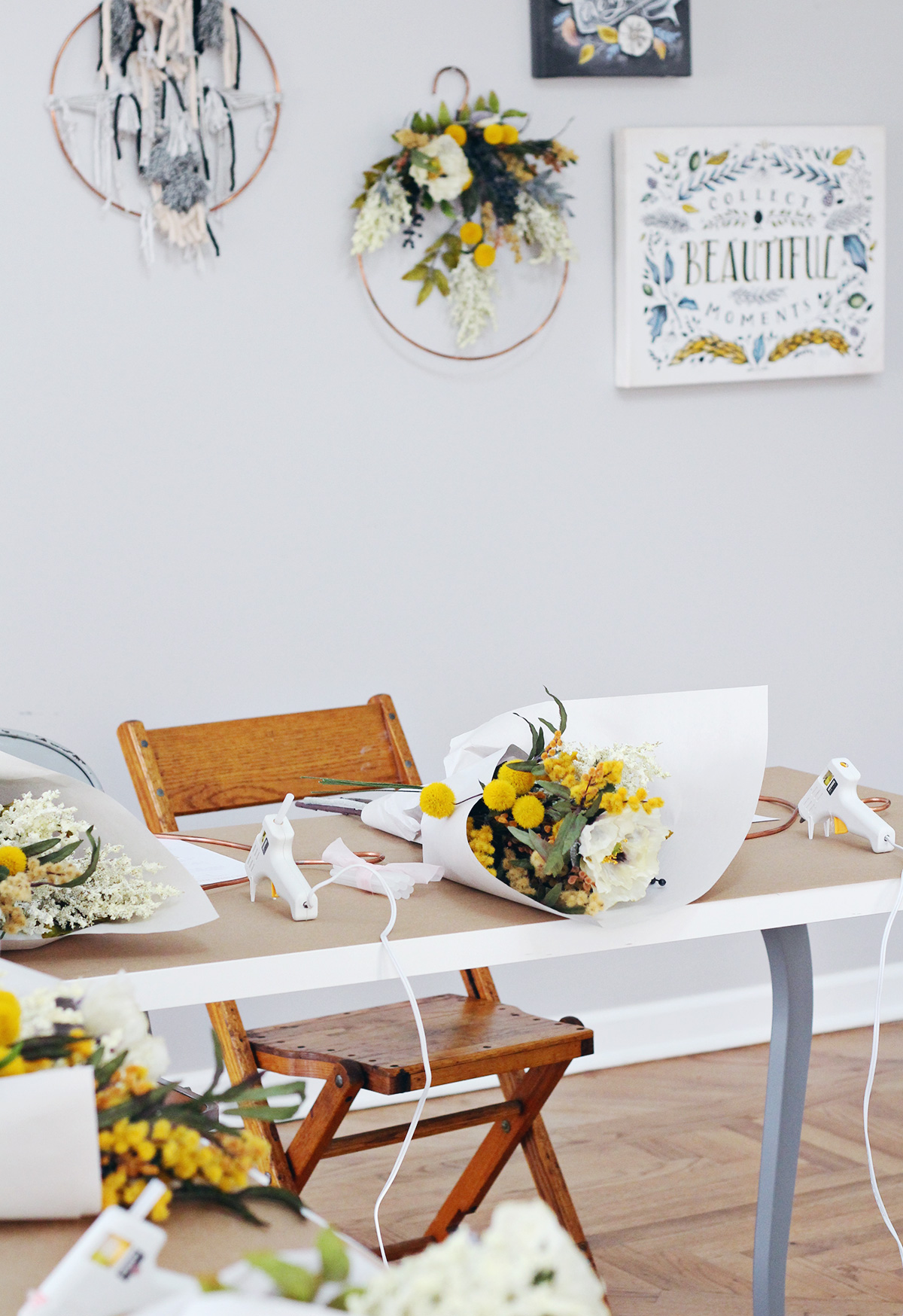 The Details
Each person received a gorgeous, modern copper frame at their place setting as a base for their faux floral arrangement. This frame was handmade specifically for our store!
Each setting also included the meticulously chosen faux blooms for the project. I am still in love with this unexpected color palette for Fall!
How pretty does the wreath look with canvases from the 2017 L&V Fall Collection?
Emily designed the wreath project and taught everyone the steps for creating it while sharing her tips & secrets for working with faux blooms!
I absolutely love faux blooms, but they can get a bad rap. Her tips for how to choose faux flowers, what pairs well with what, and when to go faux were so valuable! She left everyone feeling equipped for tackling future faux arrangements in a modern way!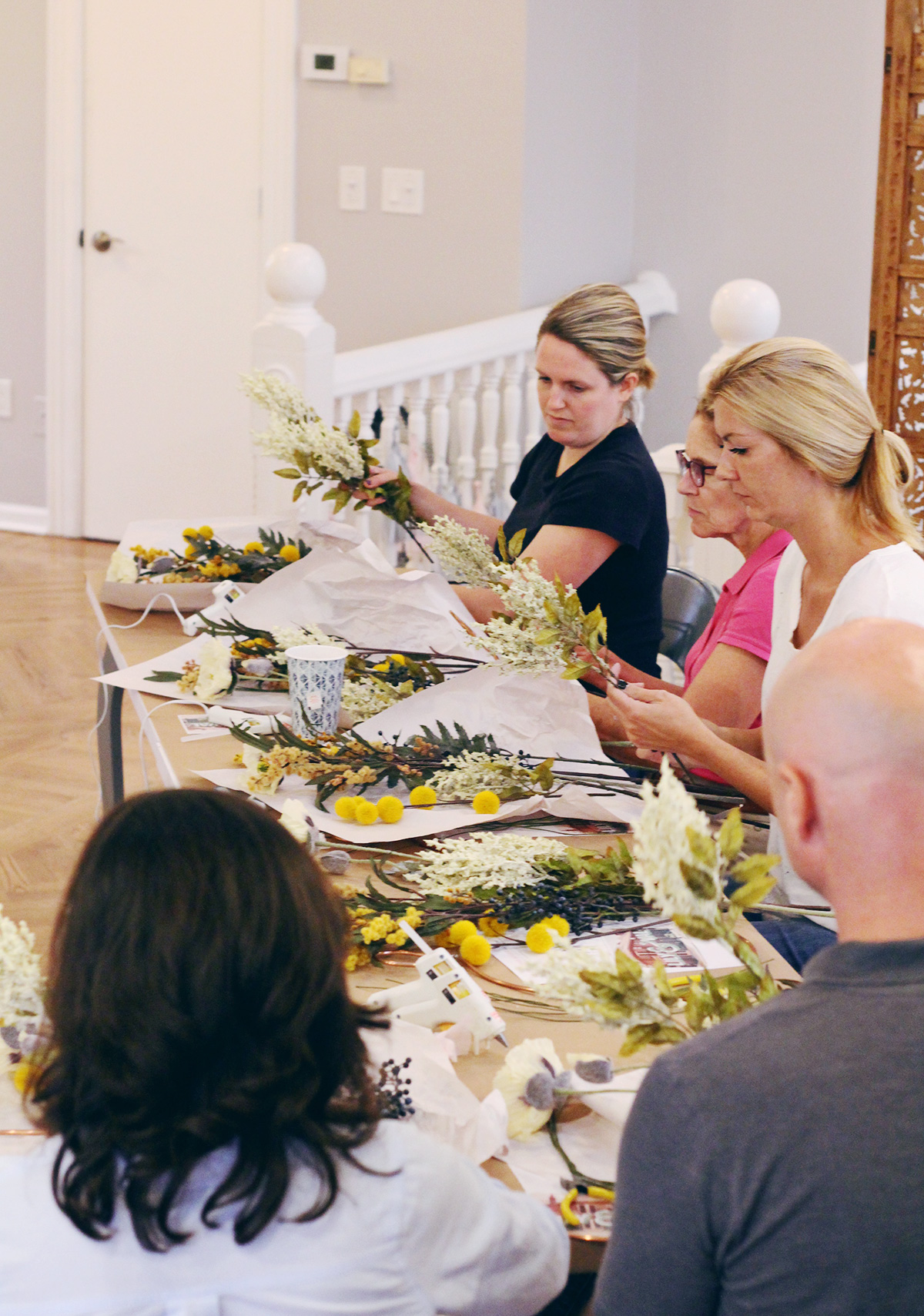 Thank you to everyone who joined us for this workshop! Take a look at our current schedule on lilyandvalflagshipstore.com. Up next is Chalk Project Night!
We can't wait to see you there!