Guys! I'm so excited to introduce you to my latest online class with Brit + Co: How To Design Your Wedding Invitations.  And the best news is… it's a FREE class in partnership with my friends at Mixbook!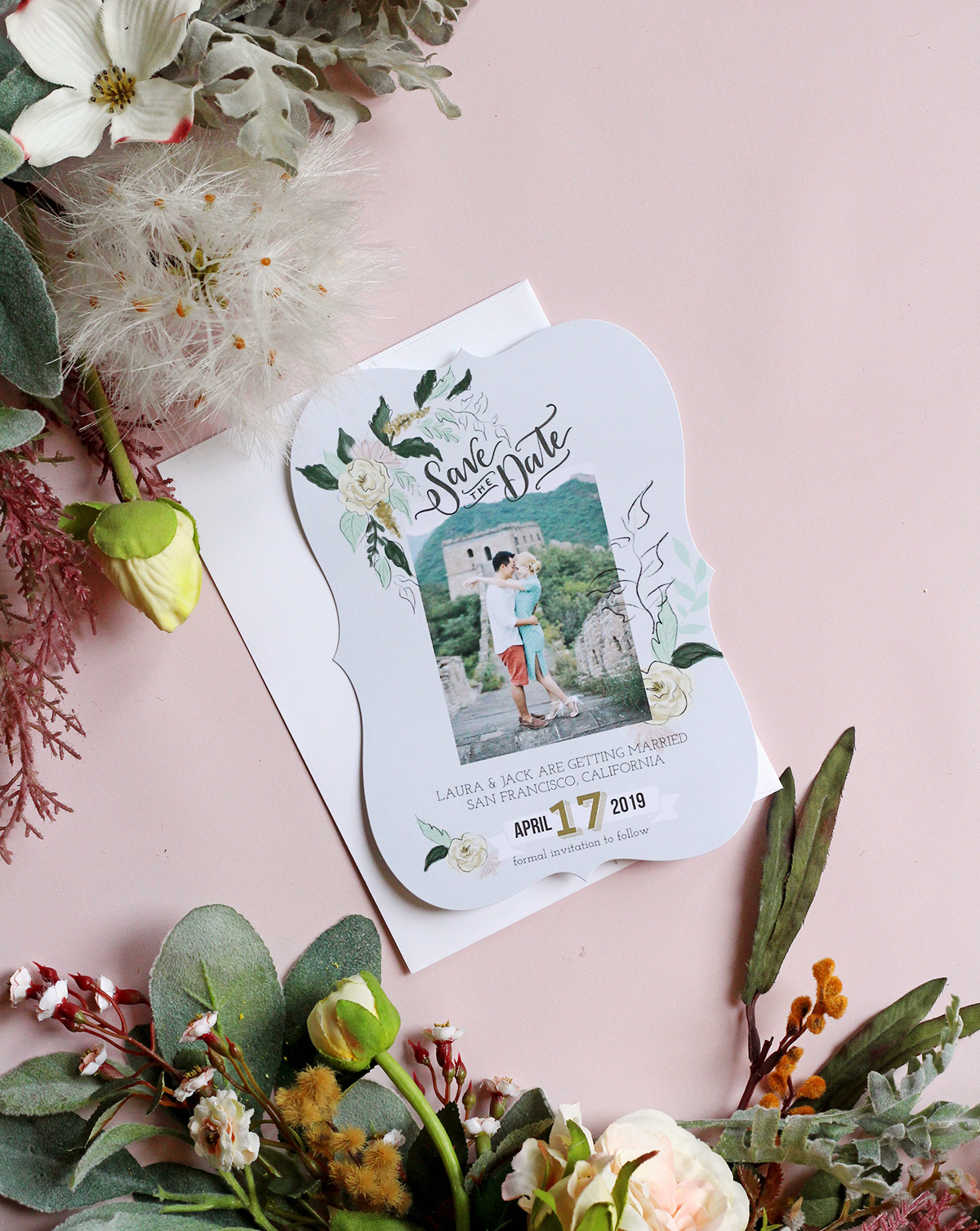 Lily & Val For Mixbook
When Mixbook and Brit + Co asked me to teach this class, I was thrilled for many reasons. First, you guys know how much I love using and working with Mixbook! My first collaboration with them was a series of photo cards this past holiday season and then last month we released L&V for Mixbook Custom Wedding Photo Books!  Their quality plus the ease of use of their design tools is truly wonderful.
How I Use My iPad Pro
Secondly, I'm excited about this class because we'll be using the iPad Pro! If you guys have been following along with me recently, you'll know I've developed quite a love for the Procreate app.
I'll be the first to admit, I was apprehensive to use a digital drawing tool (I am used to chalk and chalkboard, after all) BUT the iPad and apple pencil feel so close to drawing with pen and paper. Although nothing will fully replace the real thing, you can't beat these tools for drawing when digitizing is required of your lettering. Digitizing my hand lettering has always been somewhat of a struggle for me and extremely time-consuming. The iPad Pro solves all of this and saves you a ton of time! It's totally worth it.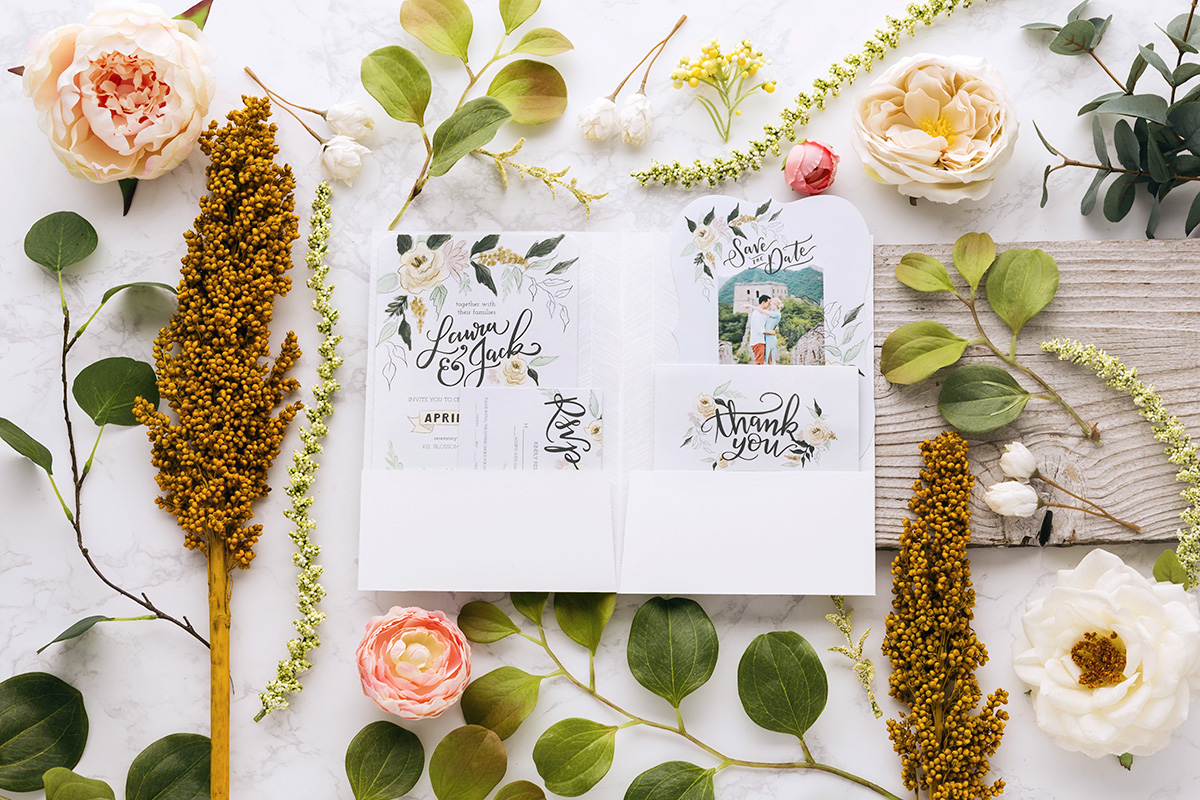 You Really Can Design Your Own Wedding Invitations
If you've been thinking about designing your own wedding invitation suite from scratch, but aren't sure exactly where or how to get started, this class is for you!
I'm going to show you how starting with the basics, like finding your inspiration and how to develop a color palette for your wedding invites. I'll teach you how to hand-draw loose florals (my favorite) and then we'll put it all together on Mixbook!
You don't have to be a graphic designer or a seasoned pro. Your wedding invites (and coordinated pieces) will all look professional and, the best part, completely unique to you!
Below is the invite suite we'll be working through step-by-step in the class! I'll show you how to change up the elements to your specific palette and style.
STUDENTS WILL ALSO GET:
A overview of the principles of design.
A sketched invitation layout you can use as inspiration
Steps on hand painting florals on your iPad Pro.
Steps on how to hand letter with the Apple Pencil.
An overview of how to use Mixbook's editor tool to bring your designs together.
50% percent off the entire Wedding Card Collection on Mixbook.com.
I hope you will join me in the class and I can't wait to hear what you think!!