Today is the day! Friends, I could not be more thrilled to introduce you to the Keepsake Kitchen Diary™. A project born out of my love of food and the memories associated with meals shared with family and friends! I truly believe the fondest memories are made when gathered around the table. This book holds such a special place in my heart and I hope you love it too.
The backstory:
When I first started Lily & Val in 2012, I offered hand painted chalkboards on Etsy. Most of these chalkboards had a kitchen theme and in fact, my very first chalkboard was created for my own kitchen! The boards could be customized with special foods and items that held meaning to the buyer and their families. I enjoyed hearing stories from my customers telling me why a particular recipe was so important and sentimental to them. Later, some customers even came back to tell me how the food designs made someone cry (in a good way)!
As the Lily & Val brand developed, the idea of simple and small things (like food!) becoming some of the important or big things in our lives, became a core belief. Now, this philosophy has become ingrained into what we do, including the concept for this blog, as well as the products we offer on lilyandval.com.
Fast forward from starting Lily & Val – I'm in the kitchen with my mom and we are going through my grandmother's notebook where she hand-wrote all of her favorite recipes. As my mom carefully turned each page, she recounted her memories of each recipe. As I listened to my mom tell these stories, I realized more than ever how precious they were and that without her commentary, something very special could be lost.
I knew I needed to create something that would marry these two things, recipes and memories, in a meaningful, beautiful way. So, about two years after this epiphany, I proudly present the Keepsake Kitchen Diary: a DIY recipe & memory cookbook.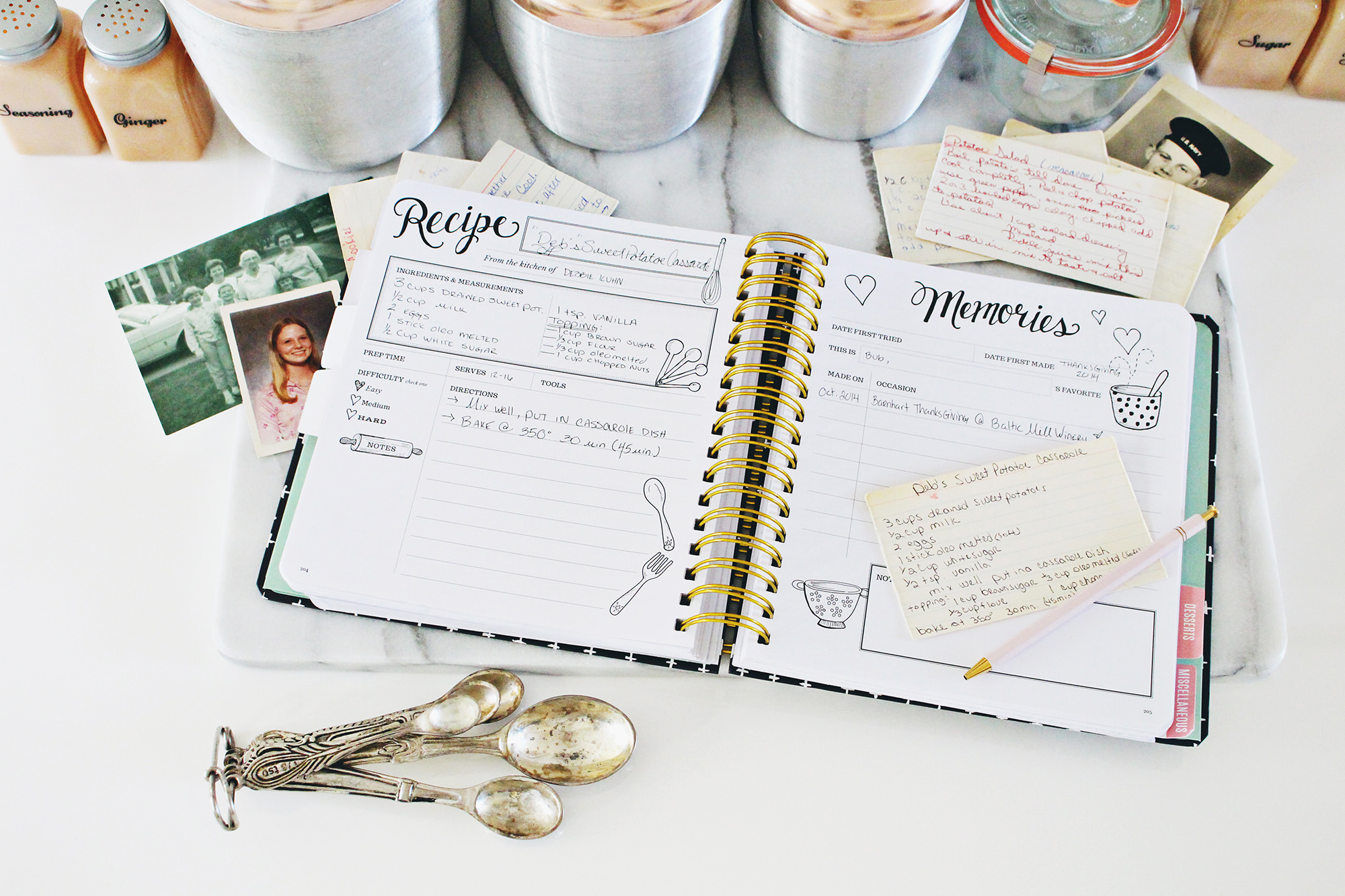 The diary contains room for approximately 200 recipes and is divided into 6 sections: starters, soups/salads, main courses, side dishes, desserts, and miscellaneous. Each spread has a page for the recipe on the left and a journaling memory page on the right. This page features fun prompts to fill out like the date you first tried the recipe, and also includes a log for recording each date and occasion when the dish was made.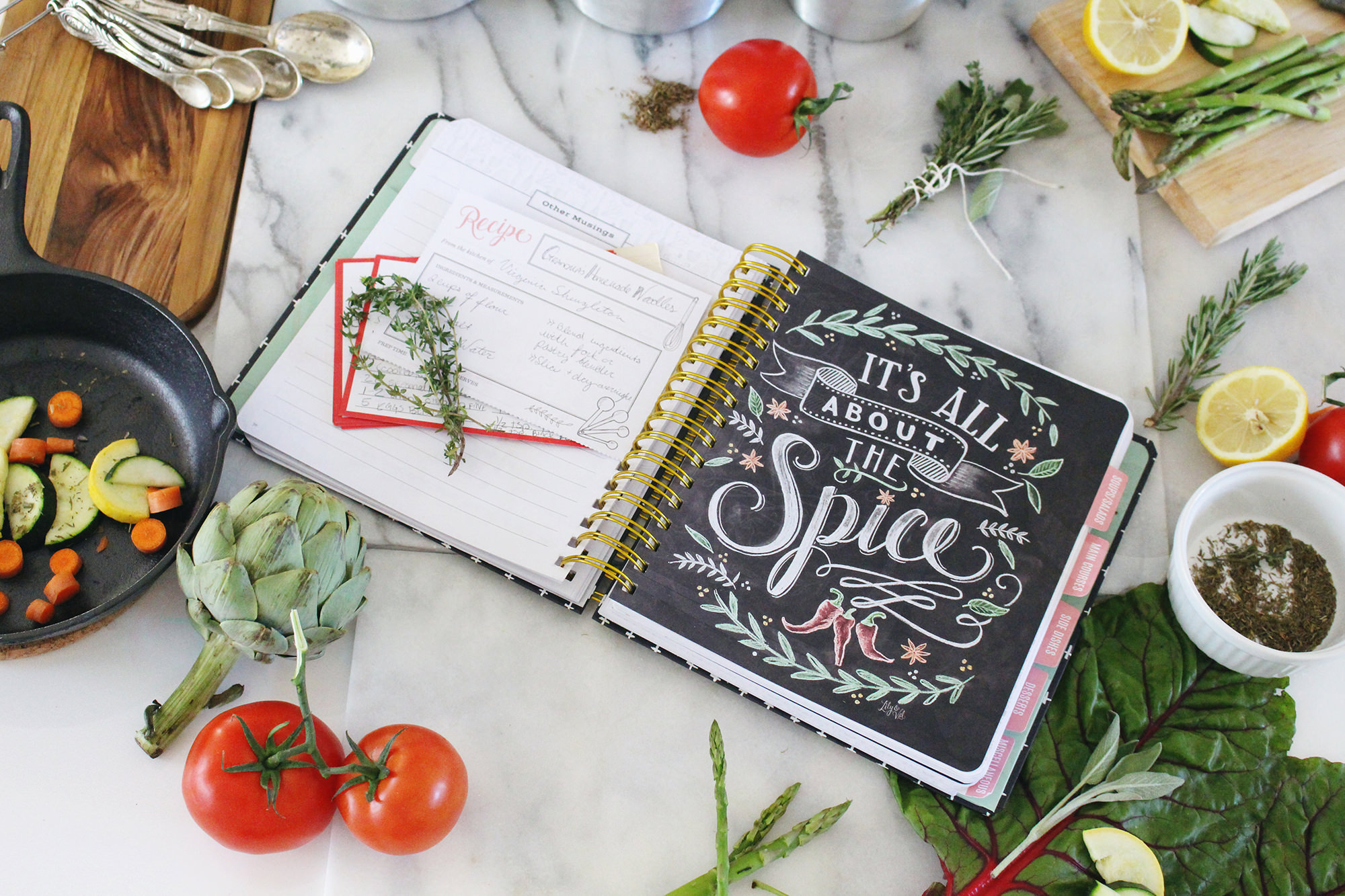 Each section also includes a hand-drawn Lily & Val kitchen-themed illustration! These designs are exclusive to the diary. On the flip-side of each illustration is a different kitchen reference or cooking guide!
One of my favorite details is the tear-out recipe cards included in the back. We believe great recipes are meant to be shared so this makes it simple! 12 cards are included with each diary.
I invite you to learn more at keepsakekitchendiary.com! The truth is, I wanted this book for my own family and I'm overjoyed to be able to offer it to you all. I would love to see how you use your diary! Please share with us on instagram using #keepsakekitchendiary and tag @lilyandval so we can see! I've heard so many great ideas already like scrapbooking the pages and having little ones color in the illustrations to leave their mark! We're already brainstorming ideas over here like hosting a Kitchen Diary Swap where friends can get together and write a recipe in each other's books!
Here is a video that explains the heart behind the product even more. I can't wait to hear what you think. xo, Valerie