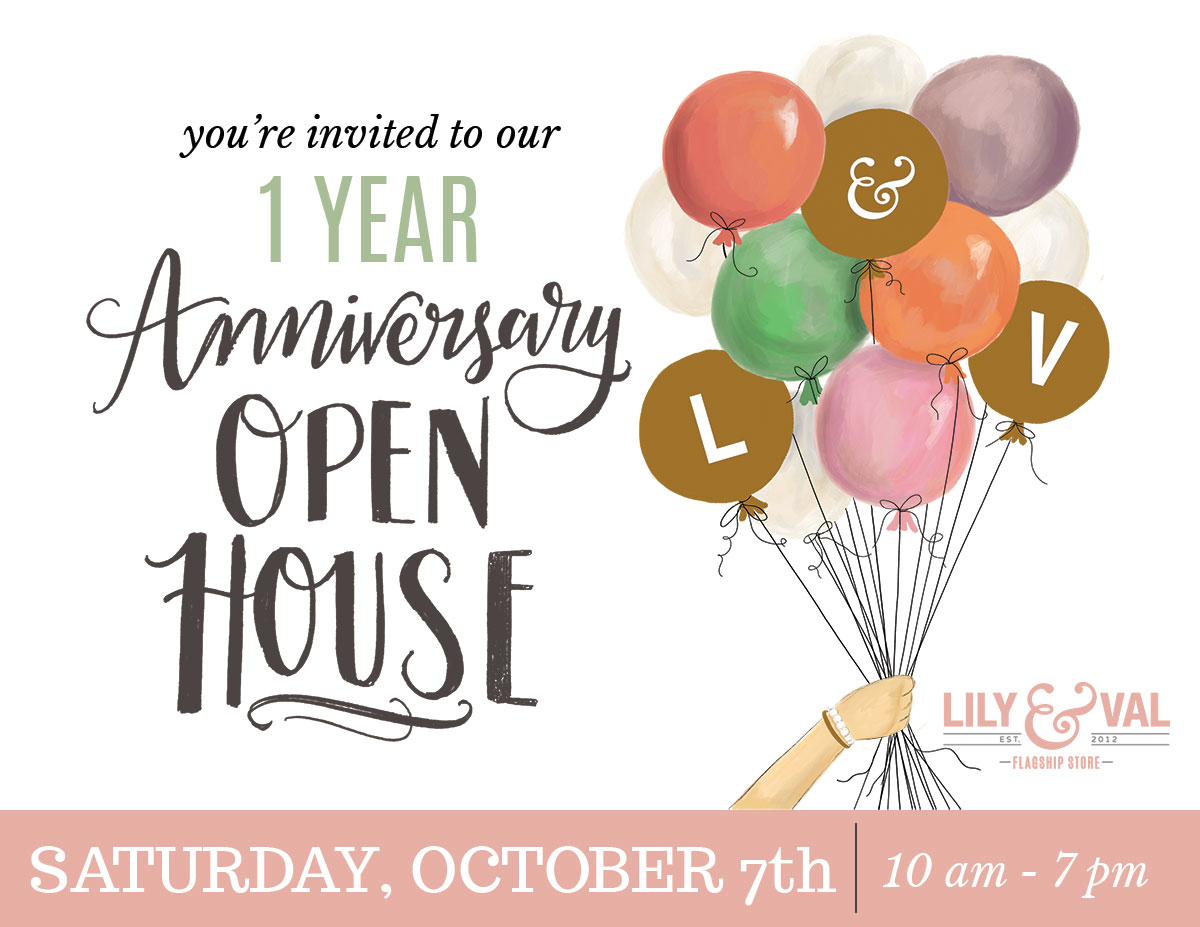 Friends, I've been feeling extremely nostalgic lately because we are coming up on the ONE year anniversary of the Lily & Val Flagship Store! Ahhh! There's so much I want to say and so much reminiscing I want to share, but before that, I want to invite you to the Lily & Val Flagship Store One Year Anniversary Open House Celebration!
The Details:
On Saturday, October 7th, join us at 5900 Ellsworth Ave. in Pittsburgh for a fun day. We'll be opening up our upstairs office for tastings and snacks. There will be a photo backdrop and PRIZES! You guys! The prizes. All day, we'll be giving chances to win some really great products.
AND, from 10am – 12pm and again at 5pm – 7pm, yours truly will be personalizing envelopes on all card purchases with brush lettering!
Each day that passes I keep saying to myself "A year ago we were at THIS stage in the process of getting the store ready." It's really surreal. I will be sharing more trips down memory lane in the coming days, but here are a few photos of our store from last year when we opened the doors!
A Trip Down Memory Lane: 2016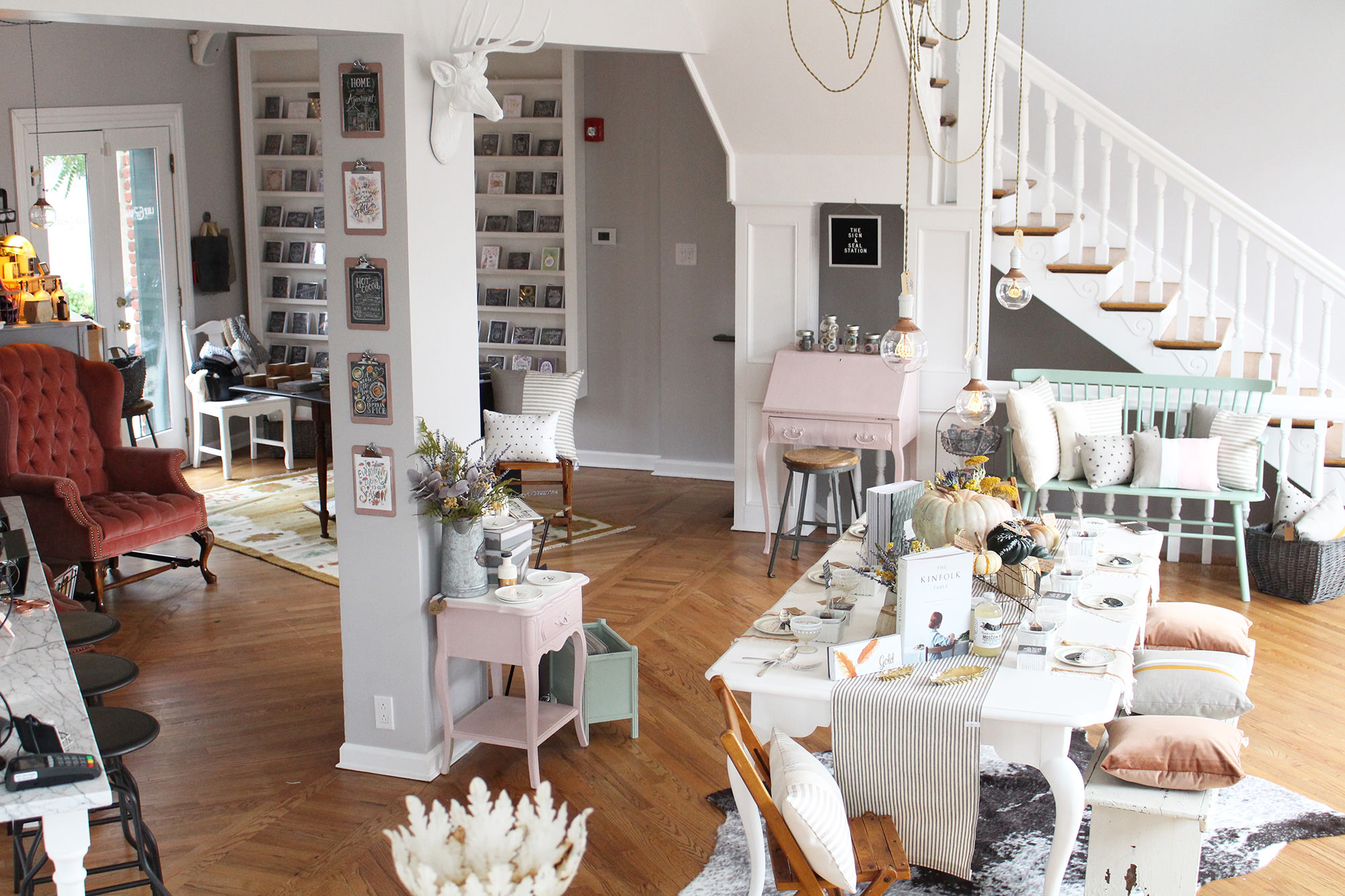 Now fast forward to Fall 2017! Here are a few current photos around the shop!
A Current Look: 2017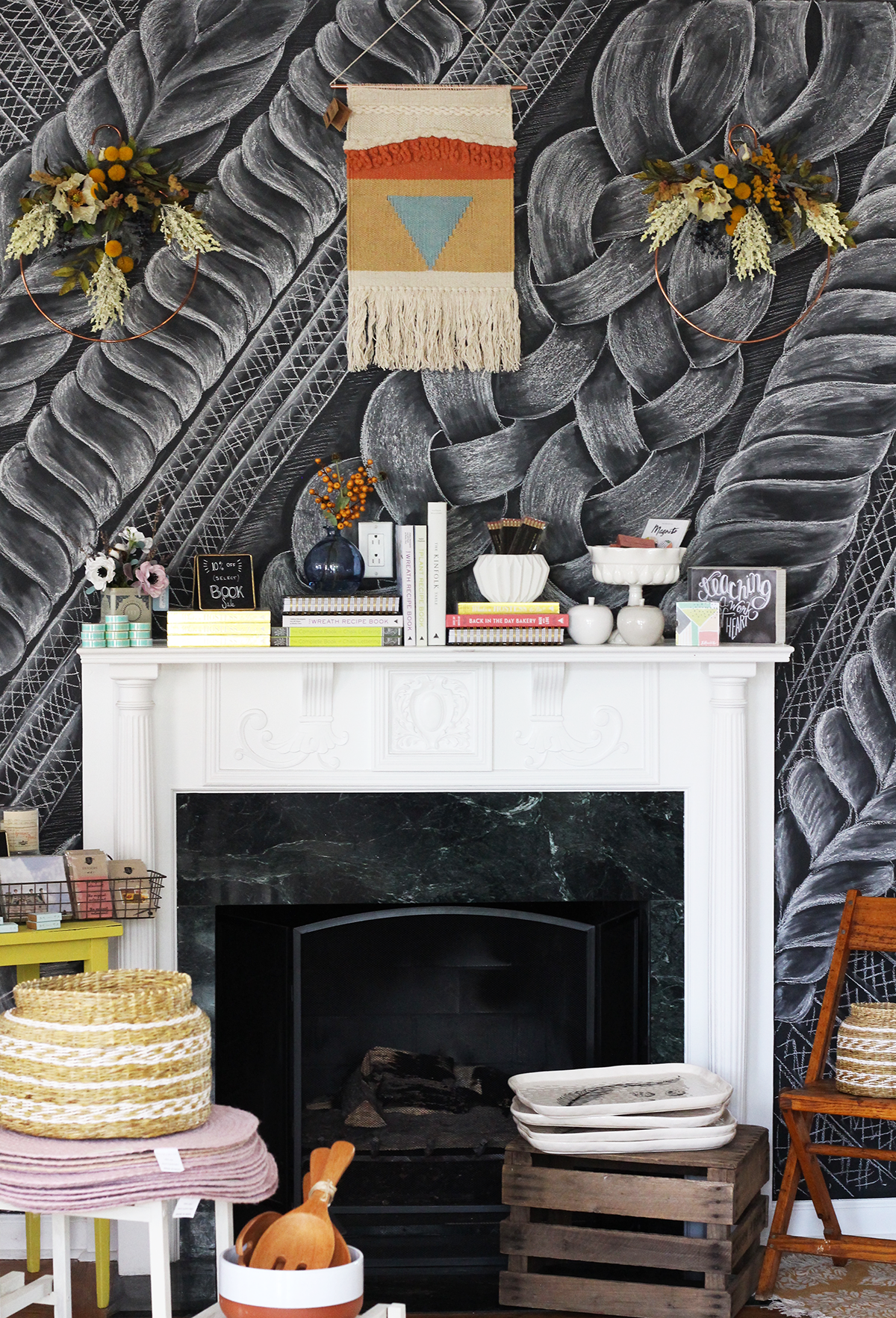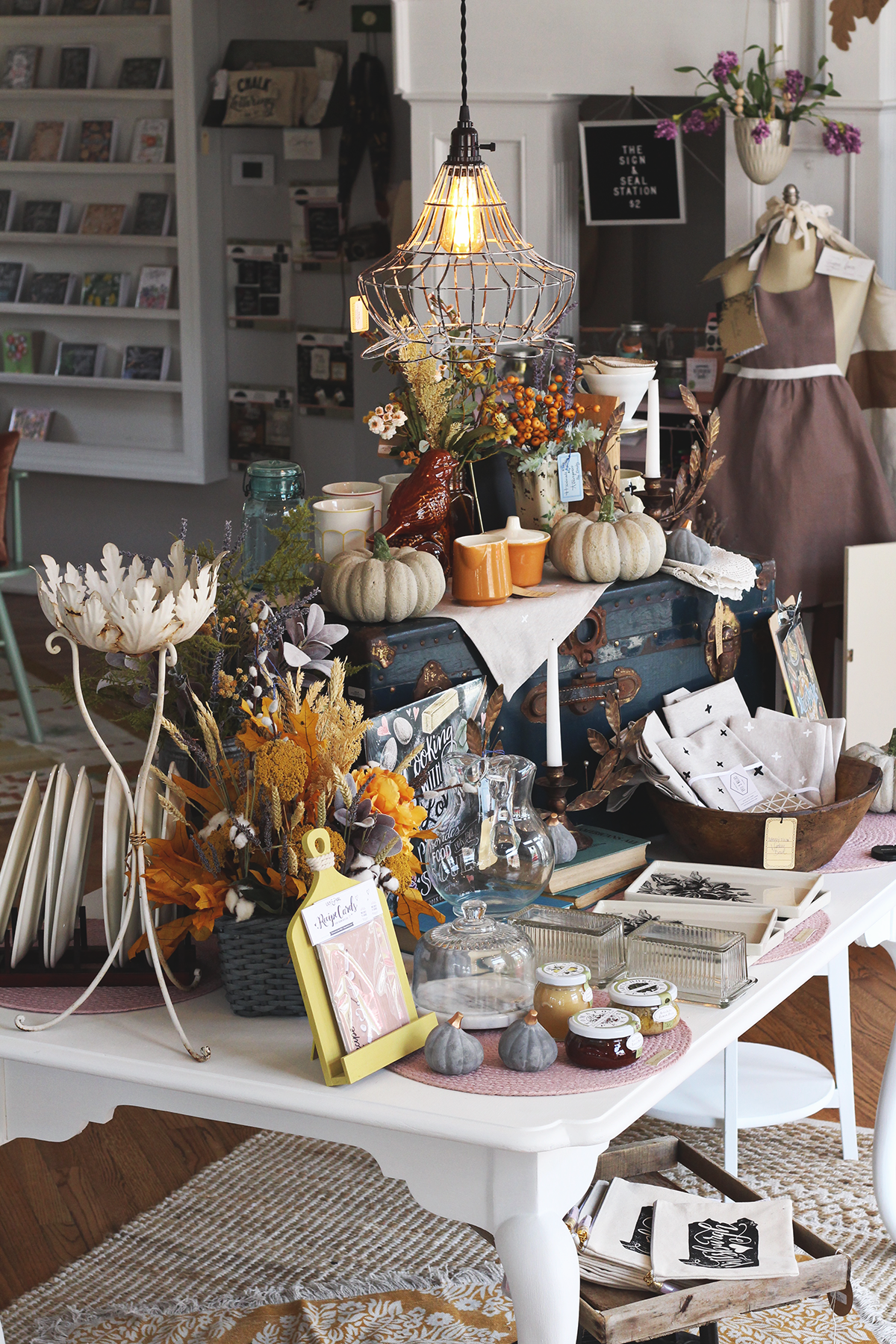 Thank you so much to everyone who has supported our store and workshops over this past year! We've been honored and grateful to meet neighbors and also humbled to meet friends that have traveled so far to come see us. I can't say enough how thankful I am for all of you. The past year has truly been an adventure. We hope you are able to make it on October 7th to celebrate this milestone with us!
Visit the Lily & Val Flagship Store website and plan your trip! I can't wait to meet you!