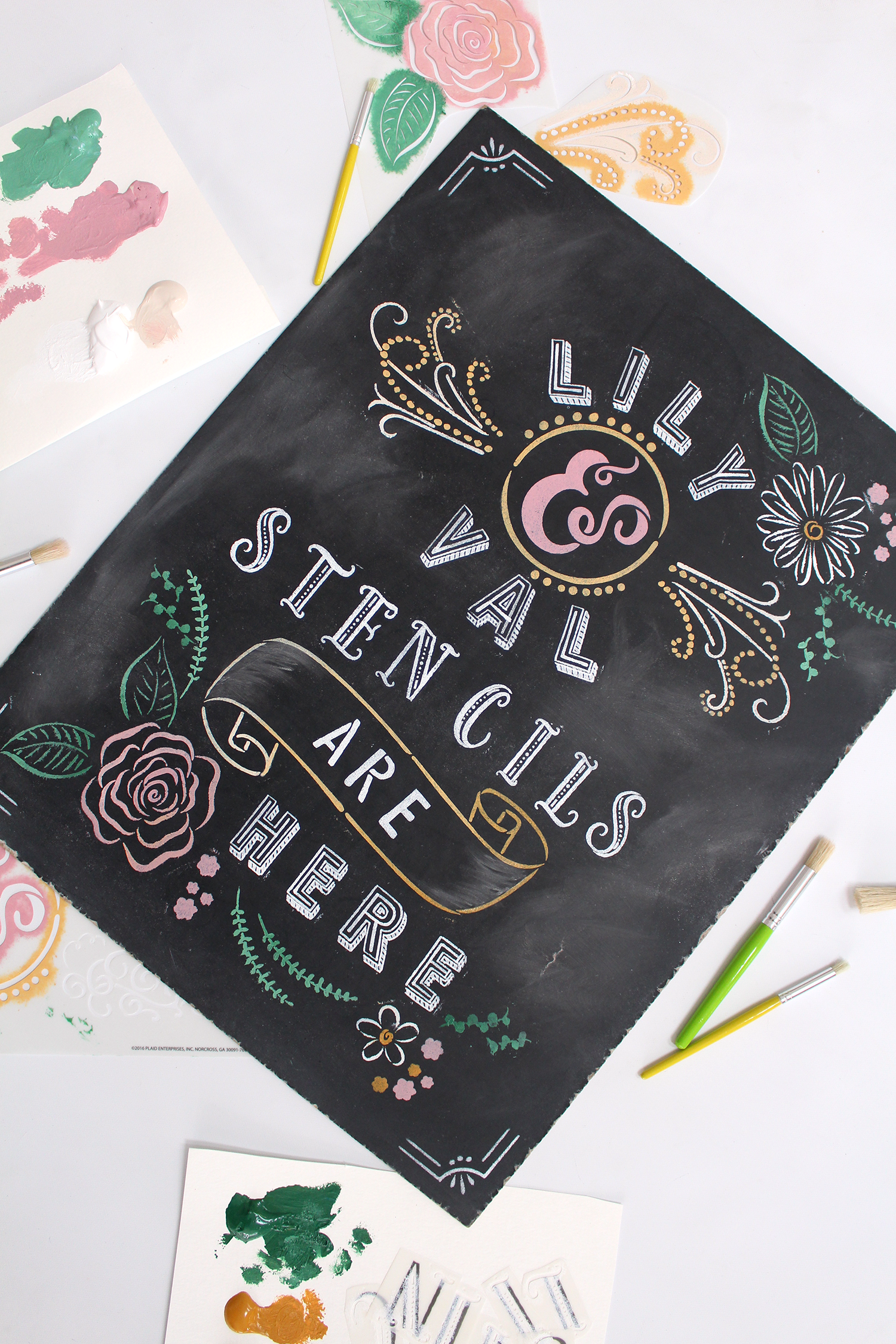 Friends, I'm so excited to announce this news I could burst! Hand lettered stencils have been a few years in the making and Lily & Val for Plaid stencils are HERE and available at Michaels!
When Plaid and FolkArt first contacted me about the possibility of stencils, I was overjoyed because this has been one of my most requested items of all time. Not to mention, to have the chance to work with such a well-respected company in the craft world like Plaid is surreal. It's honestly humbling and another one of those moments when I think back to how I got started accidentally into this chalk art journey. The opportunities I've been given still make me pinch myself. I'm incredibly grateful.
Annnnd…. here they are! 4 sets of stencils each with a different feel and aesthetic, but what I love about them is that they are all coordinated. To make the chalkboard sign above, I used a combination of elements from all 4!
About the Stencils:
Each stencil set contains a full alphabet of my hand lettering and one of the sets contains two! In addition to the lettering, each one has a plethora of banners, embellishments, swirls, flowers, borders, and flourishes! I love using all of these things in my chalkboard designs and I love that they are available here in the stencils.
I've been having a blast experimenting with each style and embellishments and putting together different combinations! I was a bit intimidated at first by the layering of stencils to create the finished letters, but they're super simple to use once I got started.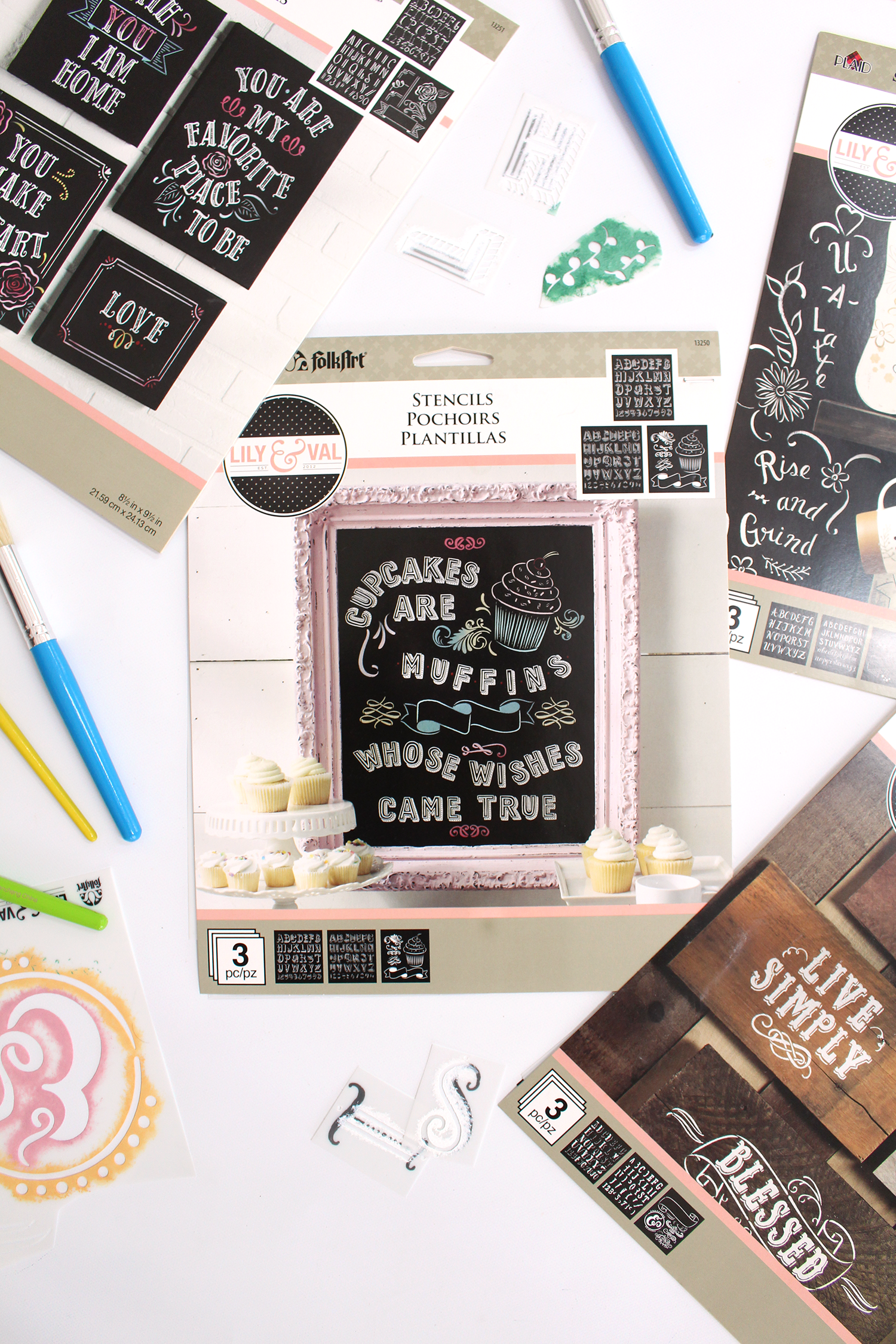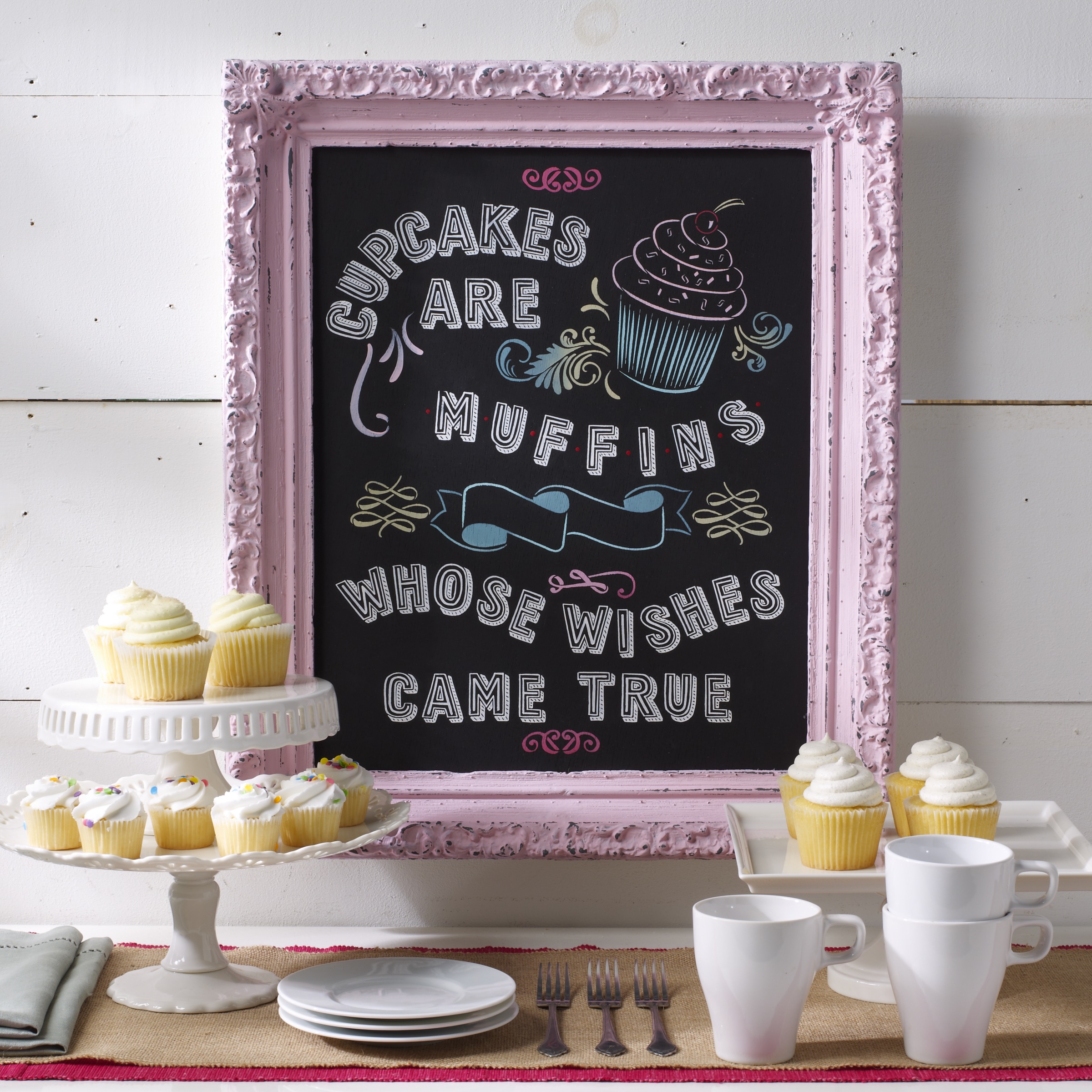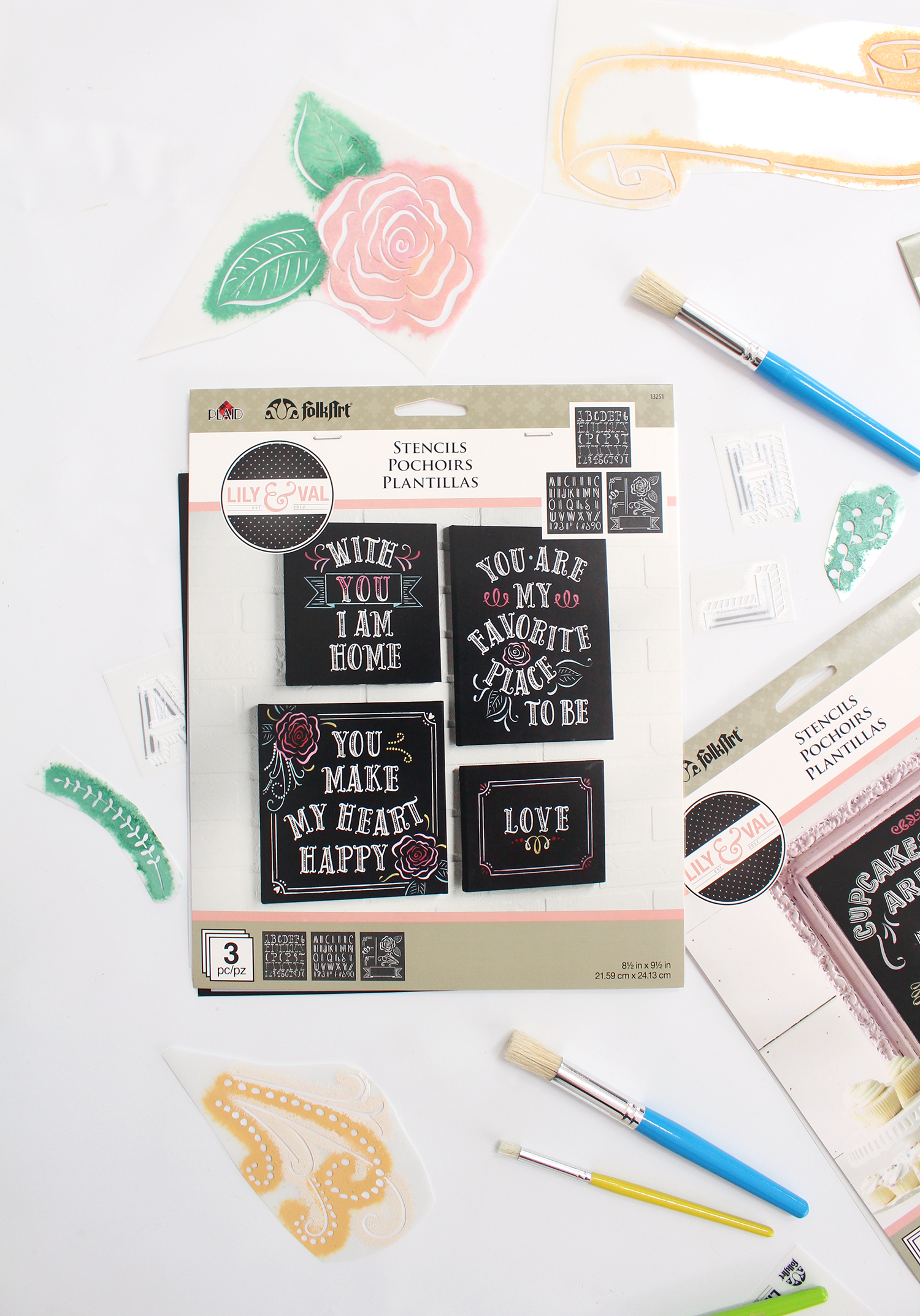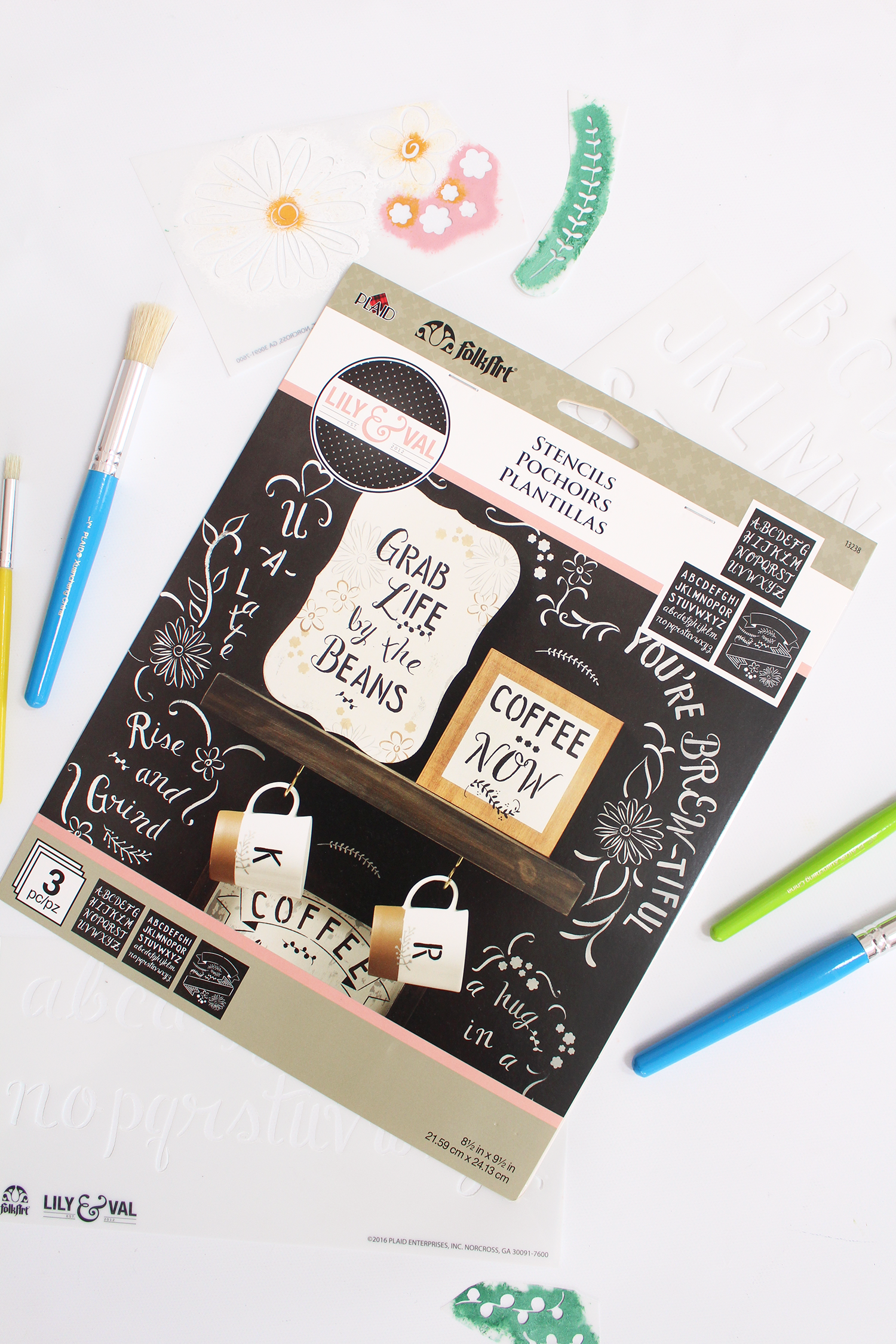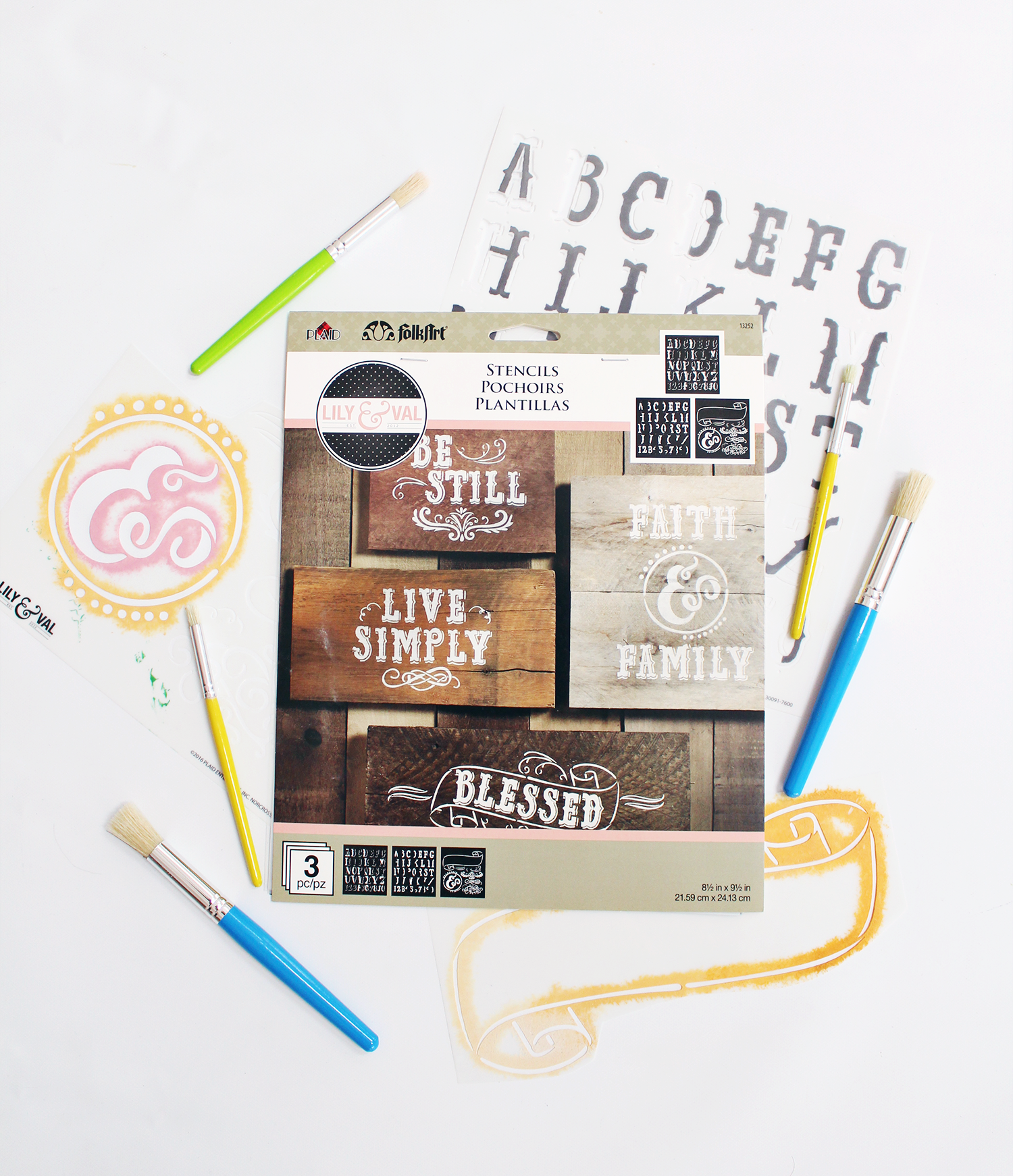 In the coming days and weeks, you can expect to see some stencil projects here on the blog! I can't wait to show you how I've been using the stencils and some fun tips I have for making them look like chalk.
Even beyond chalkboard stenciling, they also work beautifully for wood and many other surfaces. When I say the possibilities are endless, it's really true!
I will also be holding in-person stencil workshops at the Lily & Val Flagship Store so stayed tuned for those!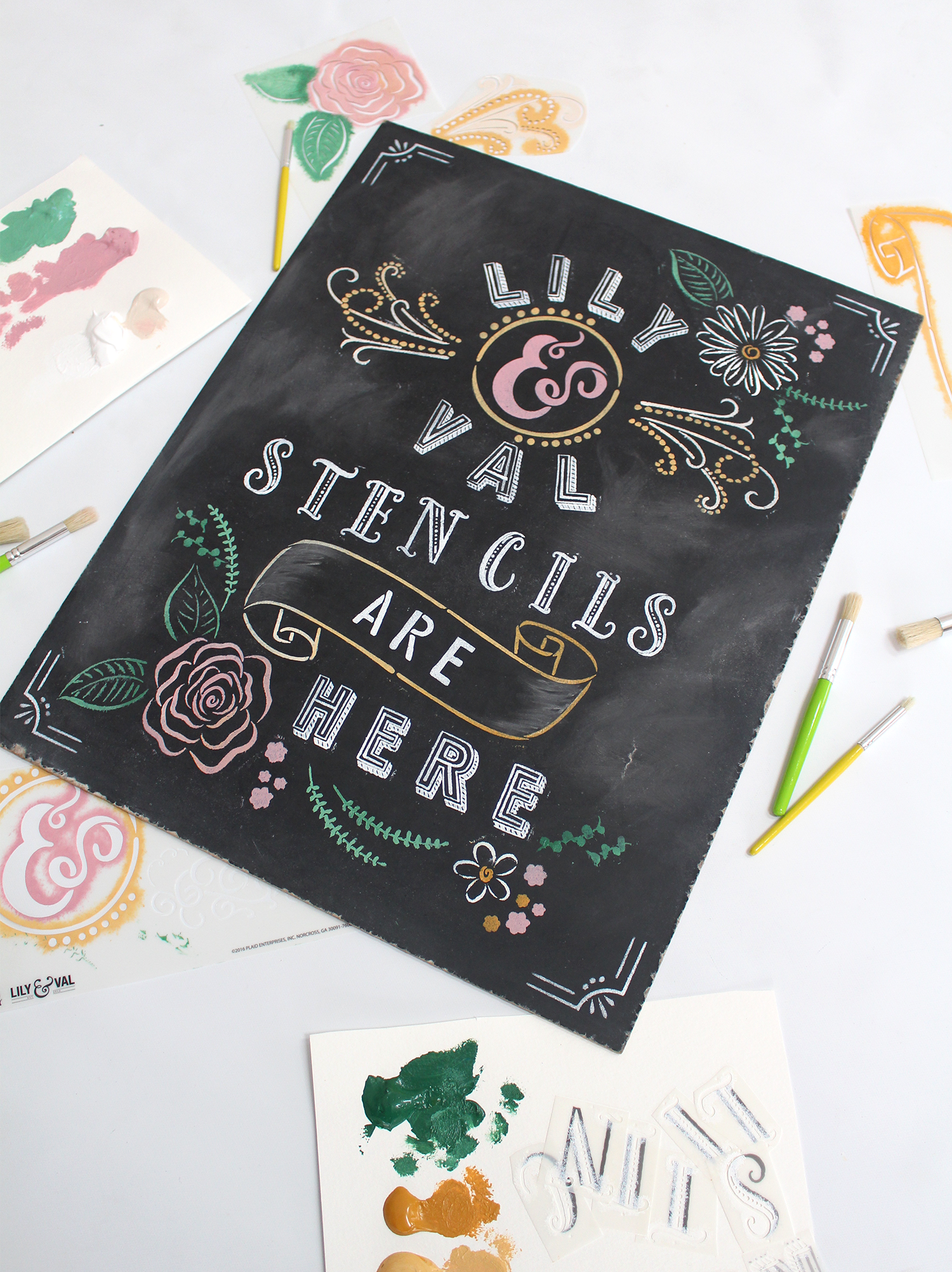 In the meantime, I hope you enjoy this video of the creation of the above chalkboard sign!
You can find the stencils at a Michaels Store near you or on michaels.com!