Hello, all! It has been a whirlwind few weeks at Lily & Val. The summer kicked off with much excitement and I'm loving taking it all in. Mak and I decided this was our summer of adventure and so far, it is living up to those plans. At the beginning of the month, we received an invitation to attend the 2014 CMT Awards in Nashville! An array of Lily & Val products was chosen to be included in the celebrity gift bags as part of the awards. Mak and I represented L&V at the show and the super fun After Party held by CMT and People Magazine. It was my first time in Nashville and I enjoyed it immensely. The city was literally buzzing, alive with energy and of course, music!  I would love to visit again.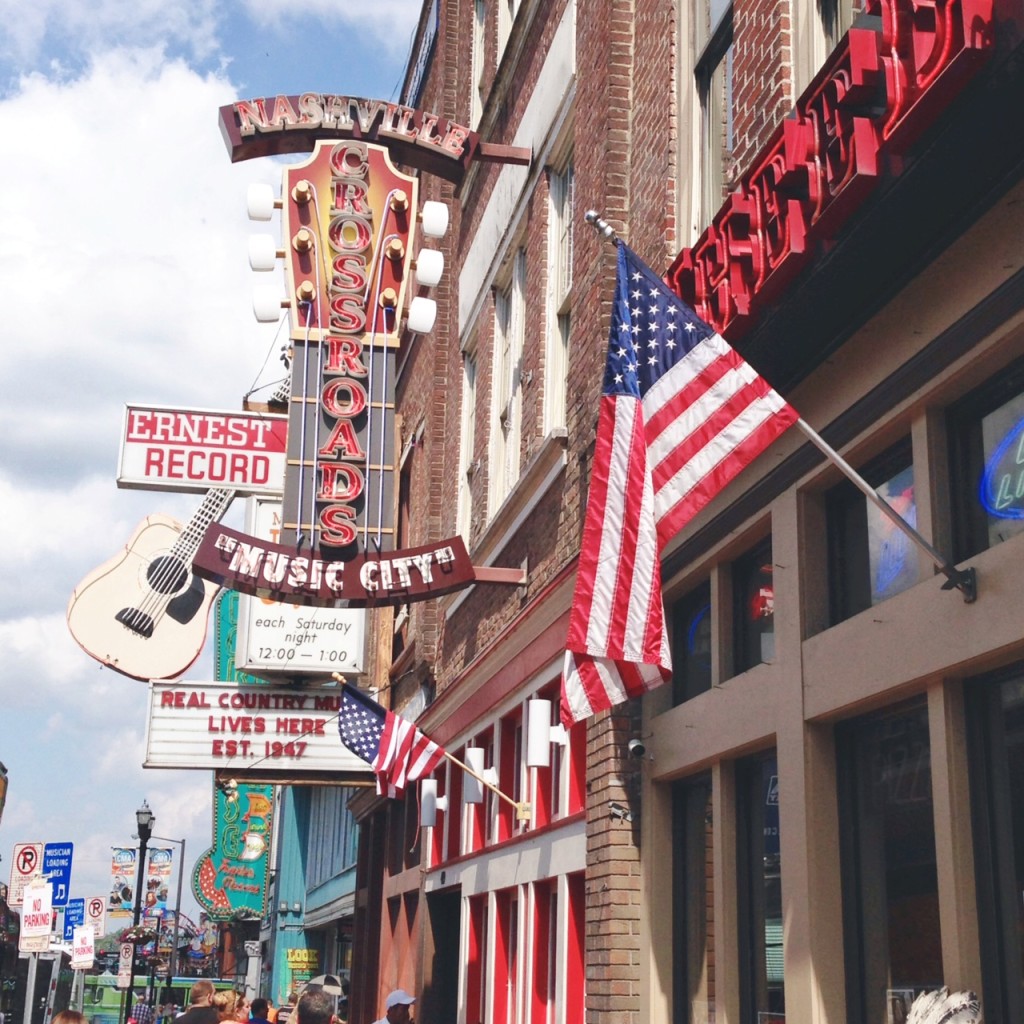 The celebrities received our "Pray More Worry Less" Notepad along with a special boxed set of 8 notecards handpicked specifically for the celebrity bags. This assorted notecard set and the notepad is available with a special bundle price on our website for a limited time!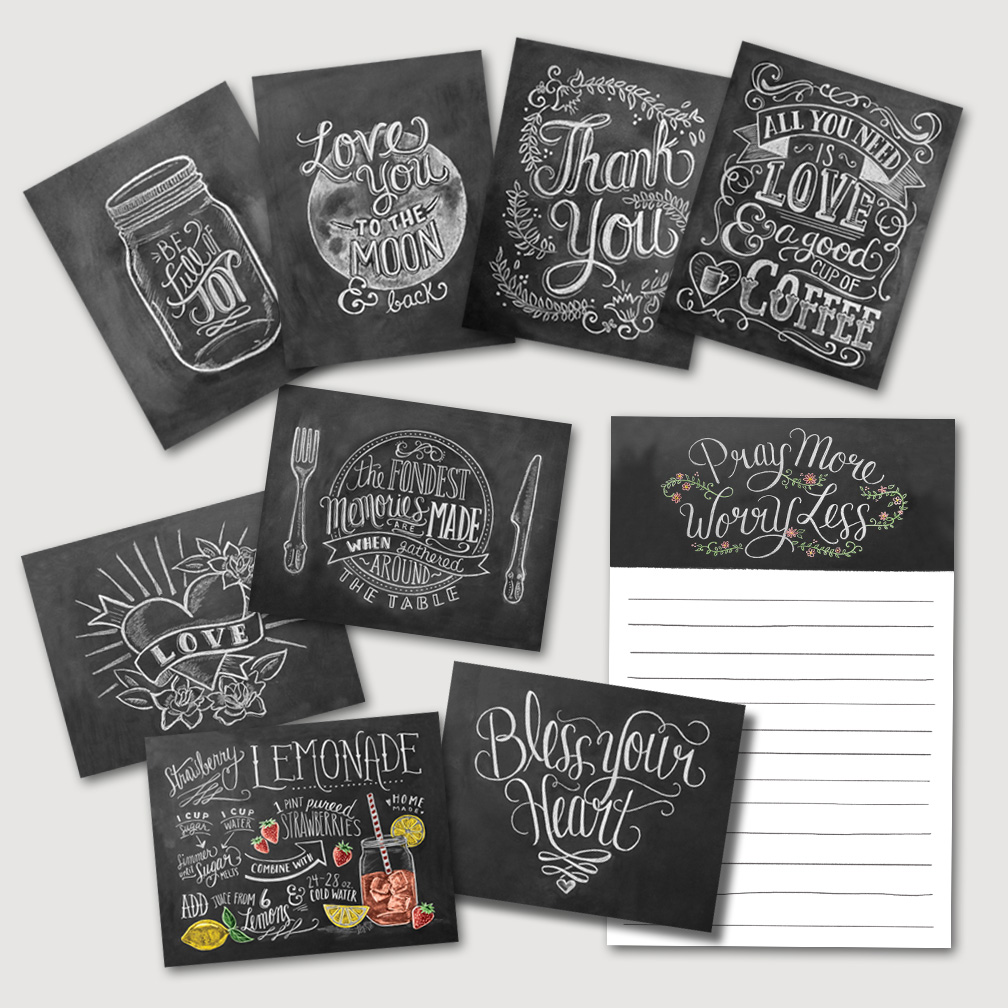 Below is a photo of all the amazing products included in the bags. Those lucky celebrities! 🙂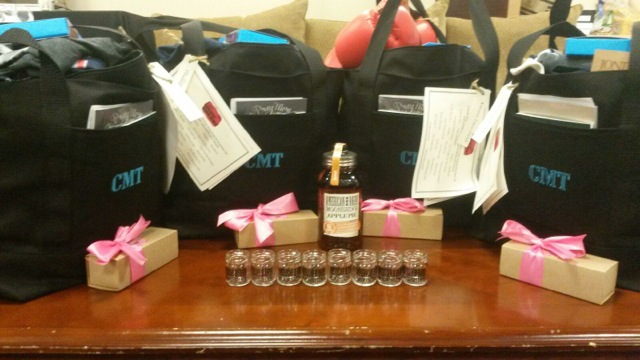 Pictured above: The Celebrity Gift Bags in the artist's dressing rooms. Check out the Pray More Worry Less notepad peeking out from the front pocket! The awards were a blast. It was fun seeing the "behind-the-scenes" and the entire program didn't cease to entertain.  The host, Kristen Bell, was charming and hilarious. I love her!

Once we returned home, I squealed with excitement after seeing a Life & Style Weekly article about the Celebrity Gift bags and featuring the Lily & Val cards!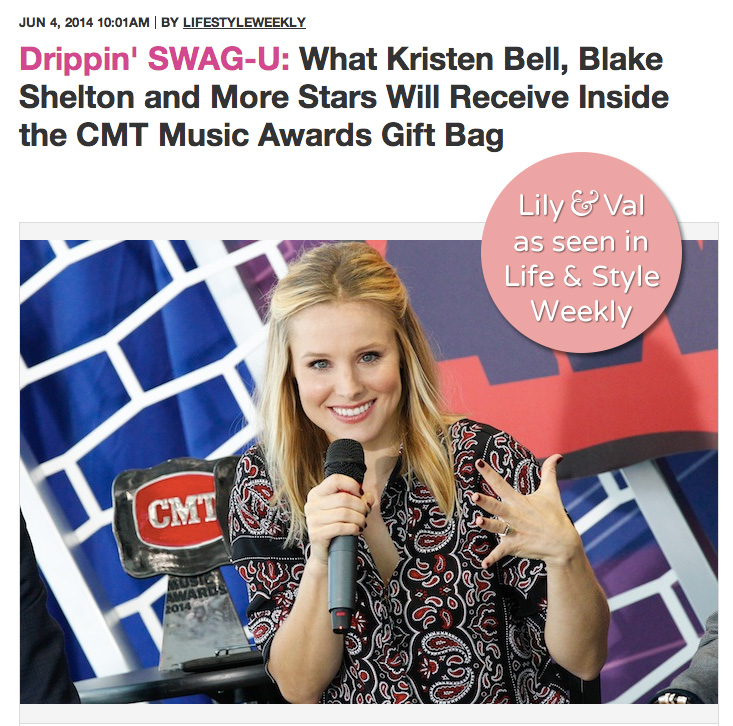 A huge thank you to CMT for the wonderful experience!