The Fall Collection launch is always my favorite one. As a kid, Fall meant so many of my favorite things- sweaters, new notebooks & pens, chilly weather, pumpkin everything, and my birthday (in October!) As an adult, these things still ring true! (Who says you have to be going back to school to treat yourself to some new paper supplies?!)
Ths year's Fall collection brings back many nostalgic Fall memories for me! Here are some snapshots of the making of the 2017 Lily & Val Fall Collection to give you a glimpse into the process!
The Botanicals
Growing up in rural Pennsylvania, I was always enamored with the leaves, twigs, acorns, and flowers found in the backyard. My fascination still exists, but now that I live in the city, I have to find places to experience a "backyard" setting. My favorite place to go is Mellon Park in Pittsburgh (I have nicknamed it "The Secret Garden.")  I can walk there from my home and it has become an escape for me.
Knowing that I wanted to include some pen and ink botanical drawings into this collection, drawing in the park seemed like the perfect setting. I packed up my micron pens & notebook and headed to my specific park picnic table to camp out until dark. I picked up some twigs, leaves and a pinecone for real life subjects.
This botanical drawing and the Chinese lantern botanical were both drawn here in my happy place.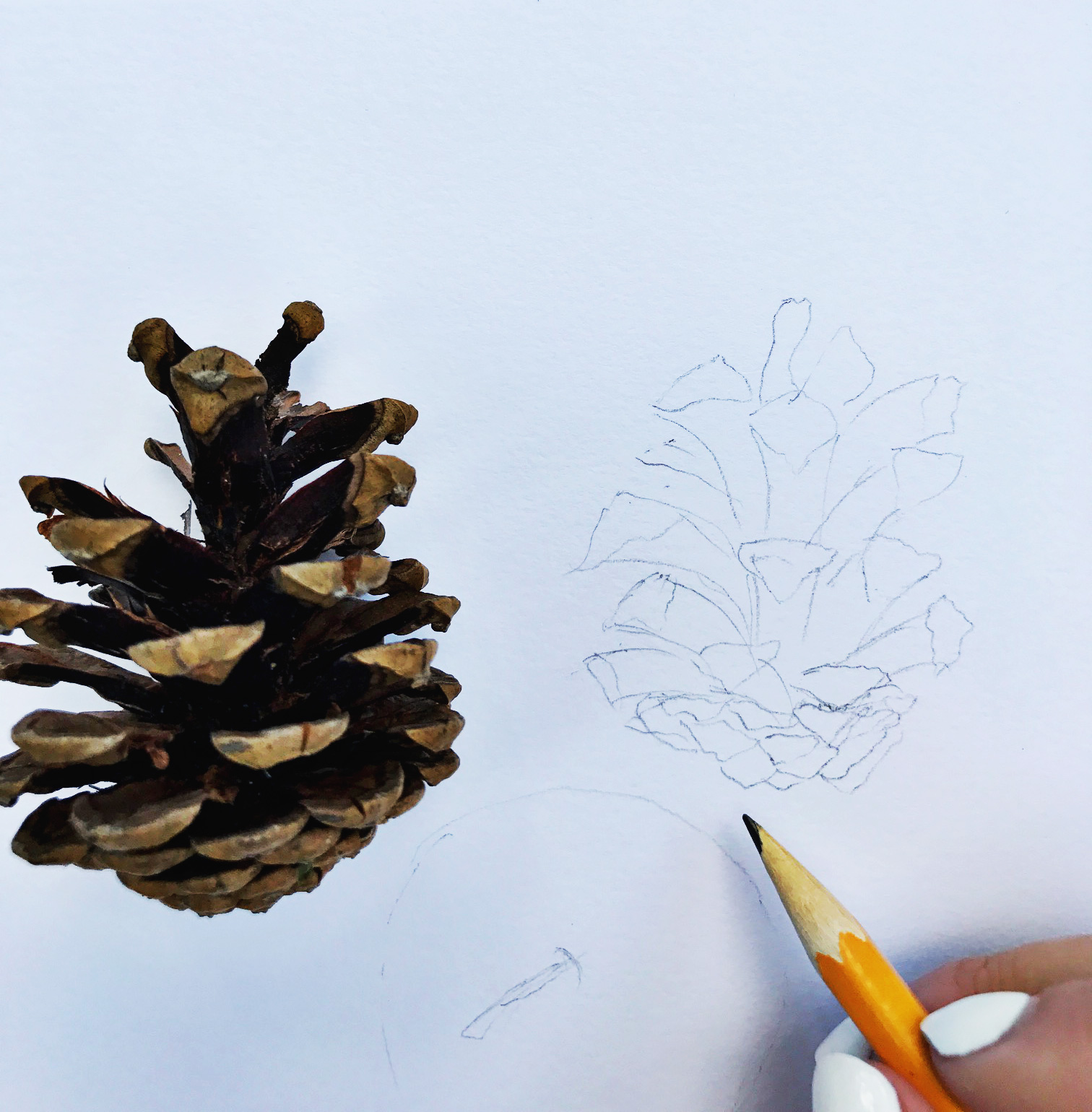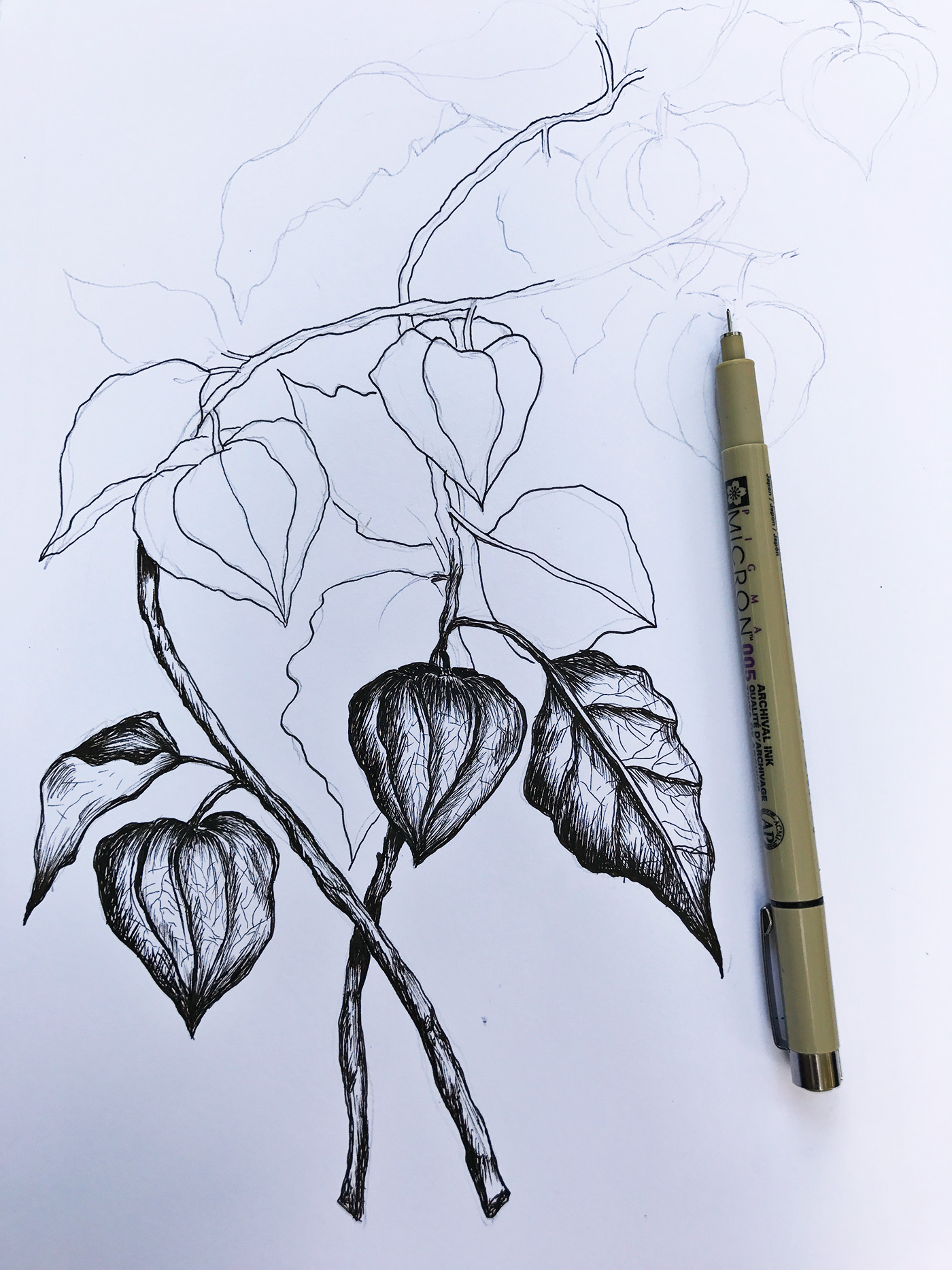 Chinese lanterns hold a special place in my heart because they remind me of my Grandmother! She always had them growing in her front yard and I was enamored by their pumpkin-like shape and color. I still think they are one of the coolest looking plants!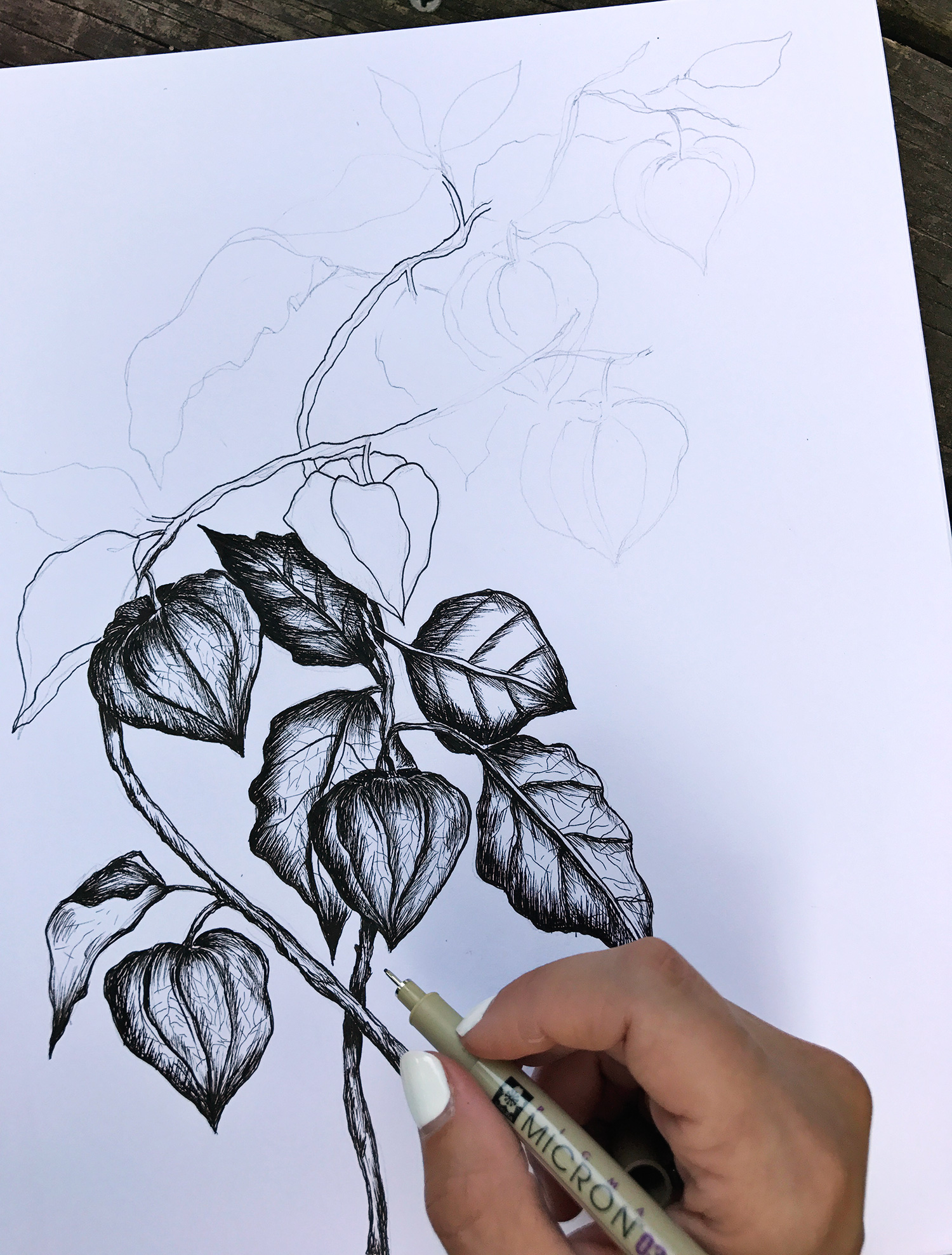 On one of the evenings after returning home from my time at the park, I edited the Fall botanical design and experimented with switching out the black for a few colors. I was stumped on what to choose and posted the choices to Instagram for some help! Everyone was so sweet in sharing their opinions and, ultimately, the winners were black and this lovely plum color. We couldn't pick just one – so both became part of the 2017 collection!
Pumpkin Everything
Of course, a classic chalkboard print had to be added to the lineup this year! And, naturally something pumpkin! "Pumpkin Everything" simply sums up my thoughts on Fall!
As with all L&V chalk art prints, I draw them first with white chalk on a real chalkboard. Then, I photograph the board and use that photograph to produce the print. The color is added digitally to provide more sophisticated color palettes (colored chalk is extremely limiting!)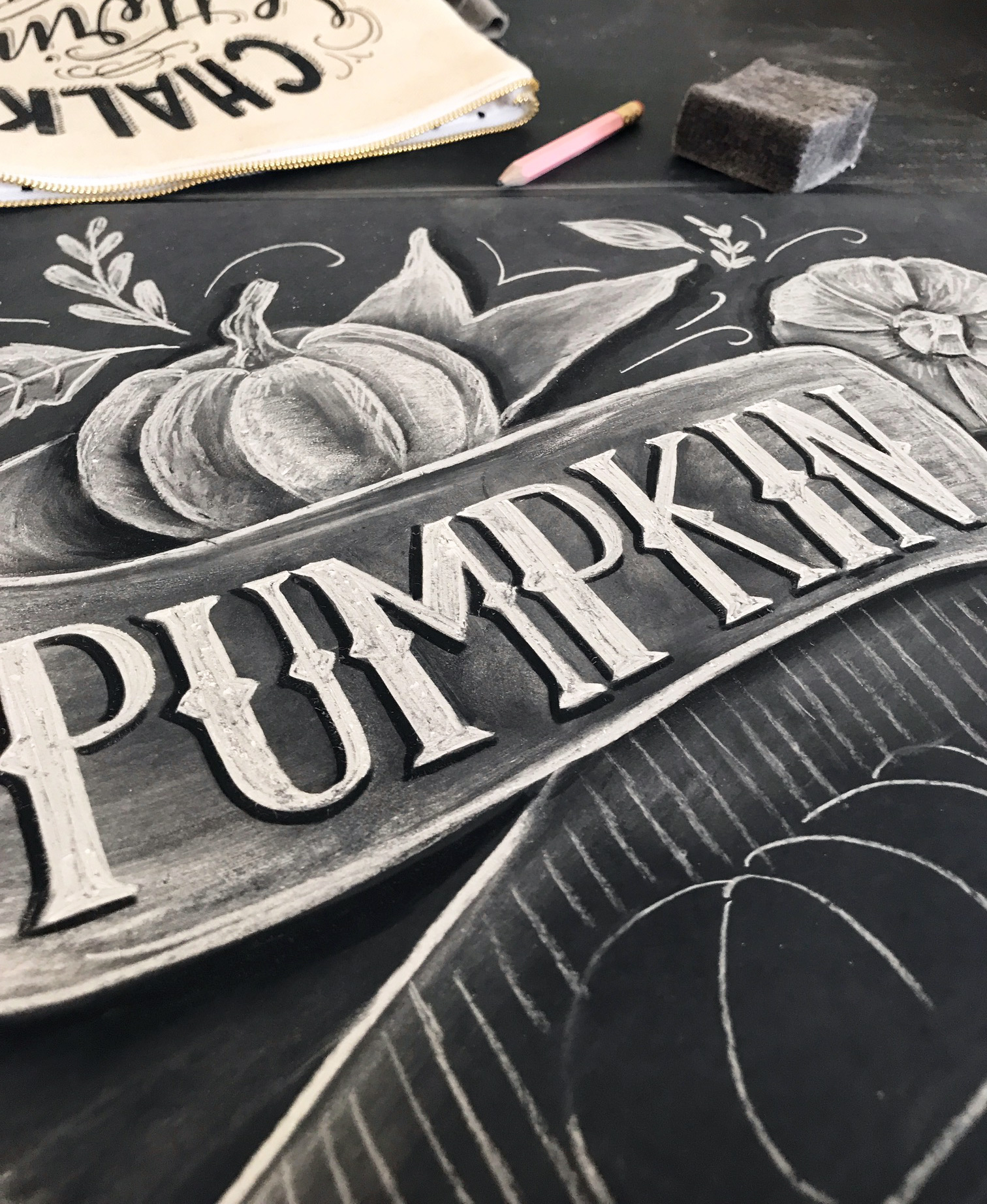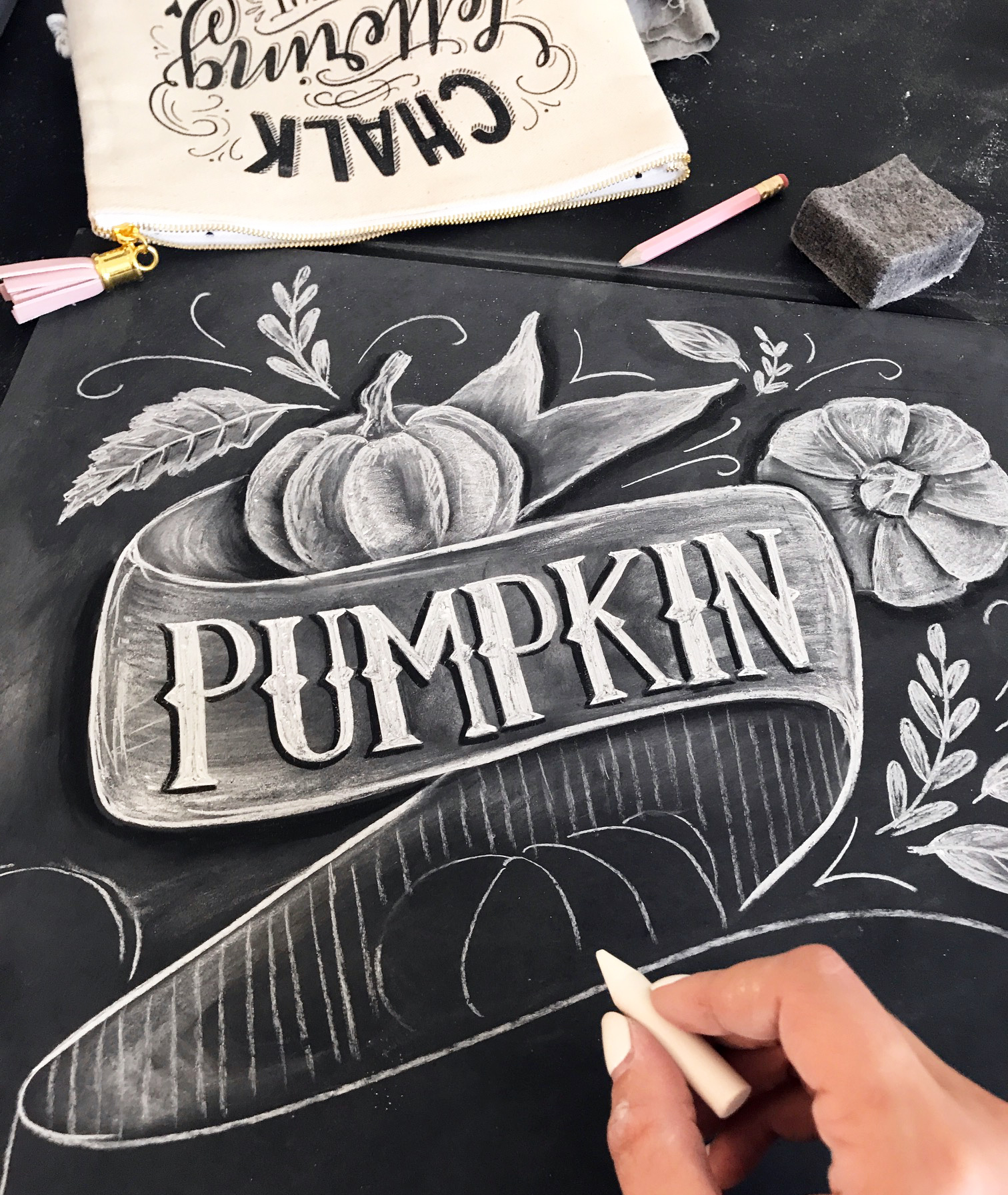 Color & Texture
I landed on the color palette of mustard yellow, cornflower blue, and soft blush. I thought this palette was unexpected and unique for Fall. It is a bit elegant, yet still holds a cozy Fall appeal. I'm quite smitten with these colors and continued hints of them throughout to create a cohesive collection that would coordinate on a wall together!
This collection was one of the first times that I really focused on how each piece could mingle together, balancing the bold pieces with the black and white botanicals and neutral, texture-adding pieces like the F. Scott Fitzgerald Poem! I wanted the poem to almost act as an abstract painting would with imperfect handwriting and movement. I loved the juxtaposition of something a bit unruly paired with some of the other lettered pieces. It just feels cozy to me!
A Last Minute Addition
The "Gather" watercolor print was a LAST minute addition to the collection! Last weekend, I was having a hard time falling asleep so I got up to paint! I was just trying to relax. It's funny how we can create freely when the pressure is removed and we're just enjoying what we are doing!
To continue my love of blue this year (and especially blue pumpkins!) I painted this soft, fall painting. The word "gather' stuck with me to letter onto this piece. Maybe it was the way the leaves were gathered together in the painting, but I really love that sentiment for this time of year.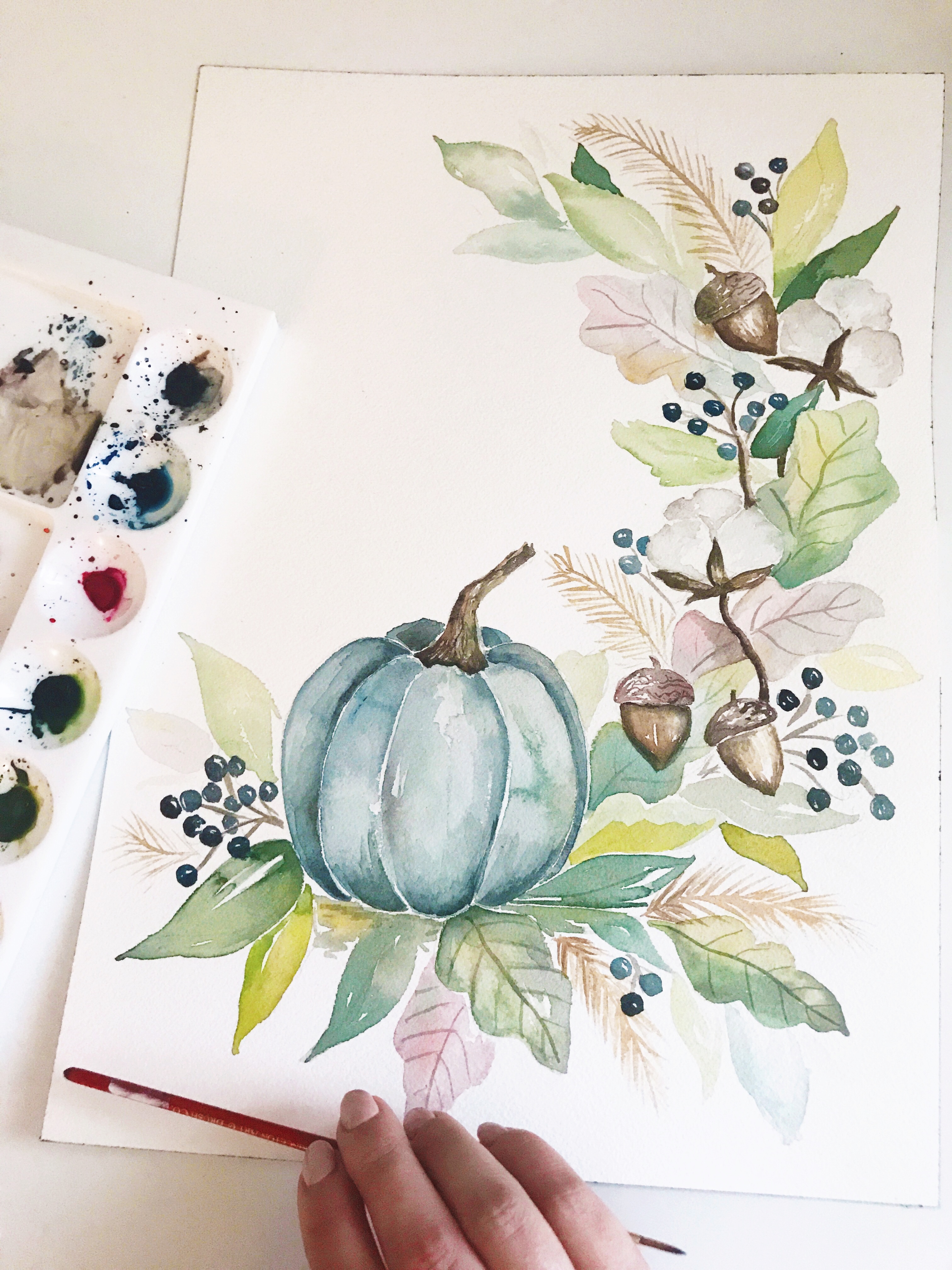 Bringing the Collection to life
Finishing the artwork is just the beginning! I am SO fortunate to be surrounded by an amazing team to bring the collection and vision to life!
Shoot days are one of my favorite days. We spent almost 10 hours in the office playing with pretty things, setting up scenes and shooting each product.
Beautiful, soft balls of yarn were some of the props and inspiration for bringing the collection to life.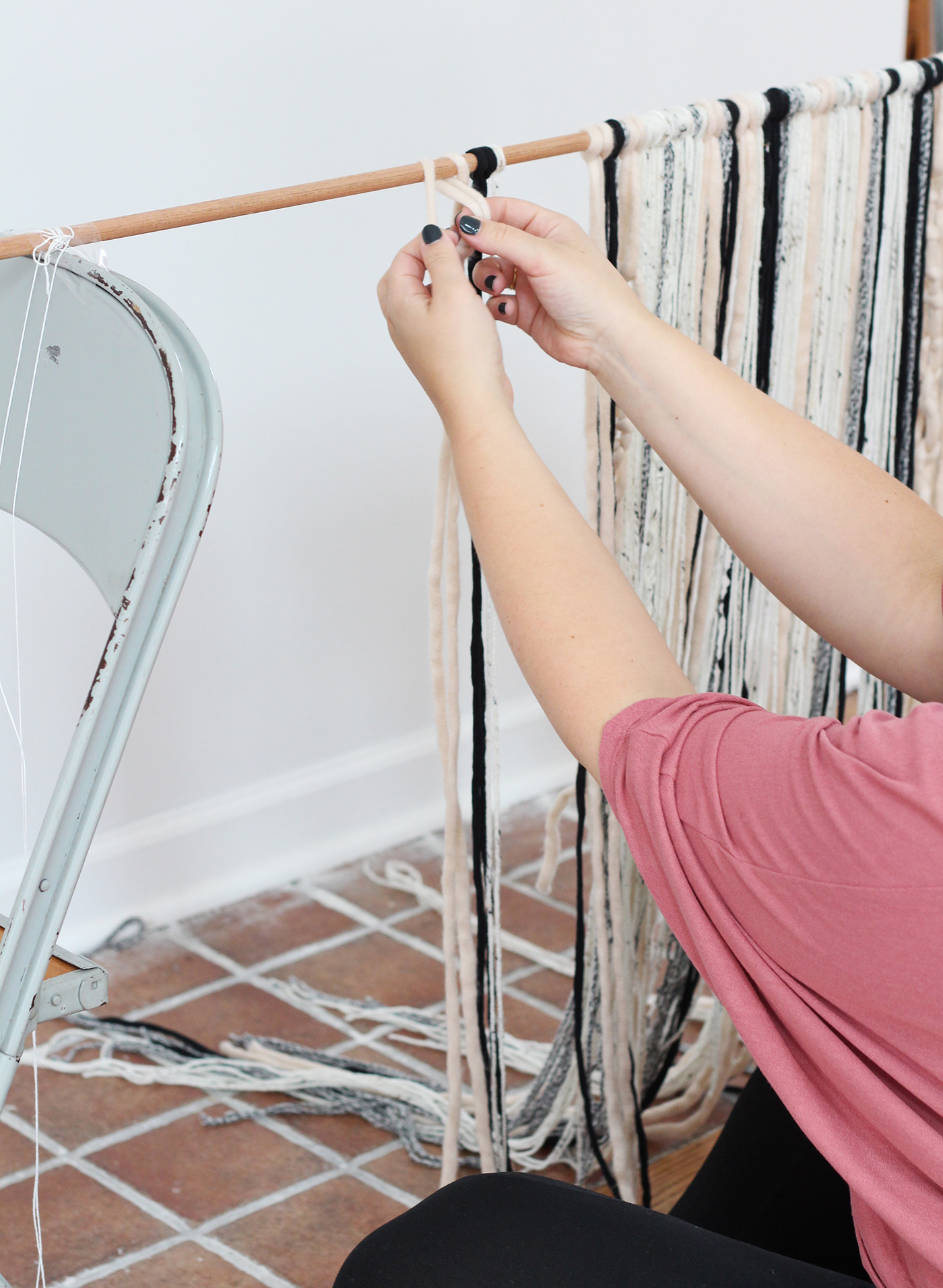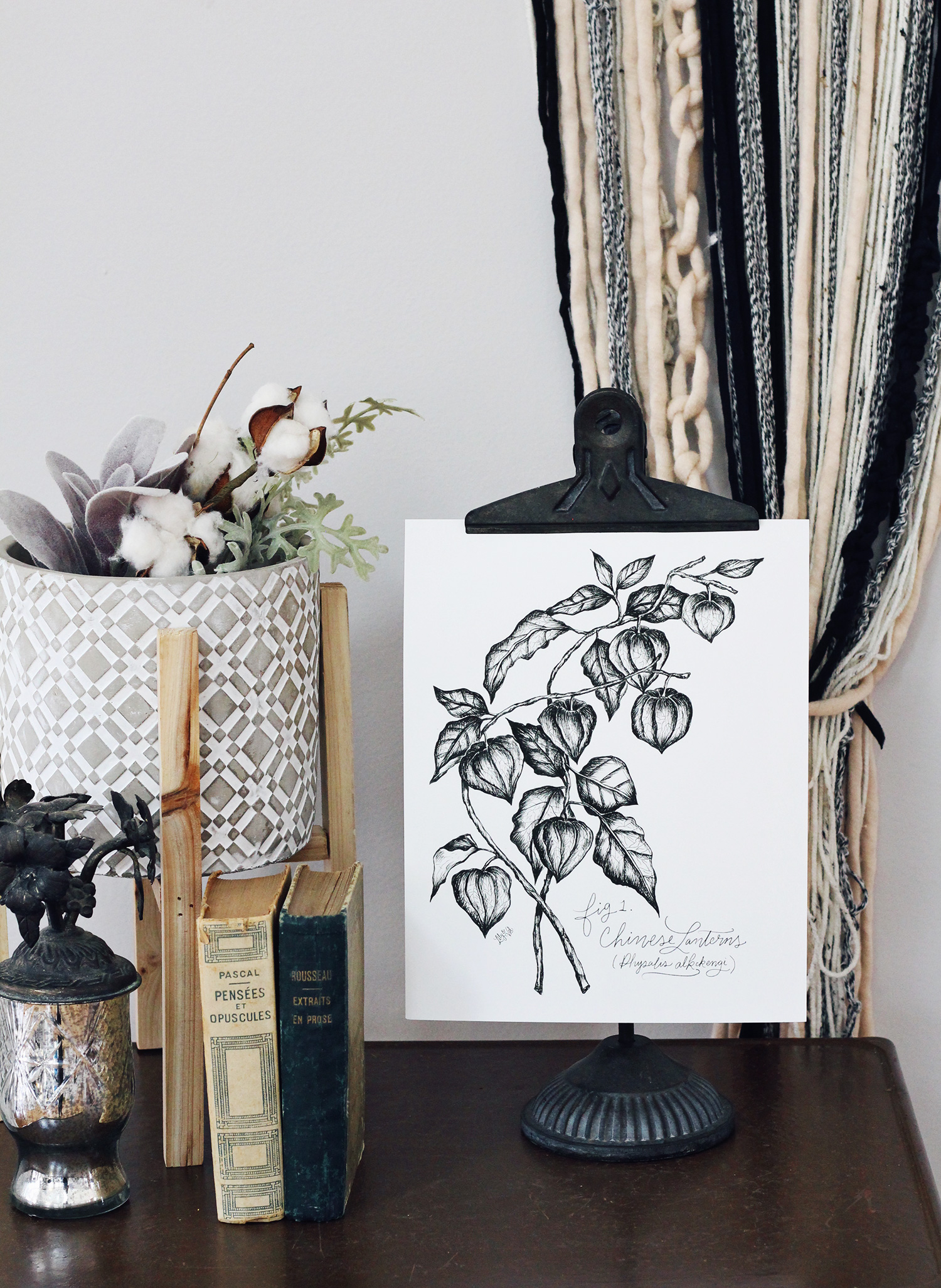 I just can't get over these lovely, soft textured details that became part of the entire feel of the collection. Raw cotton! Ahh!
I hope you've enjoyed seeing these little peeks behind-the-scenes! Shop the full Fall Collection here.