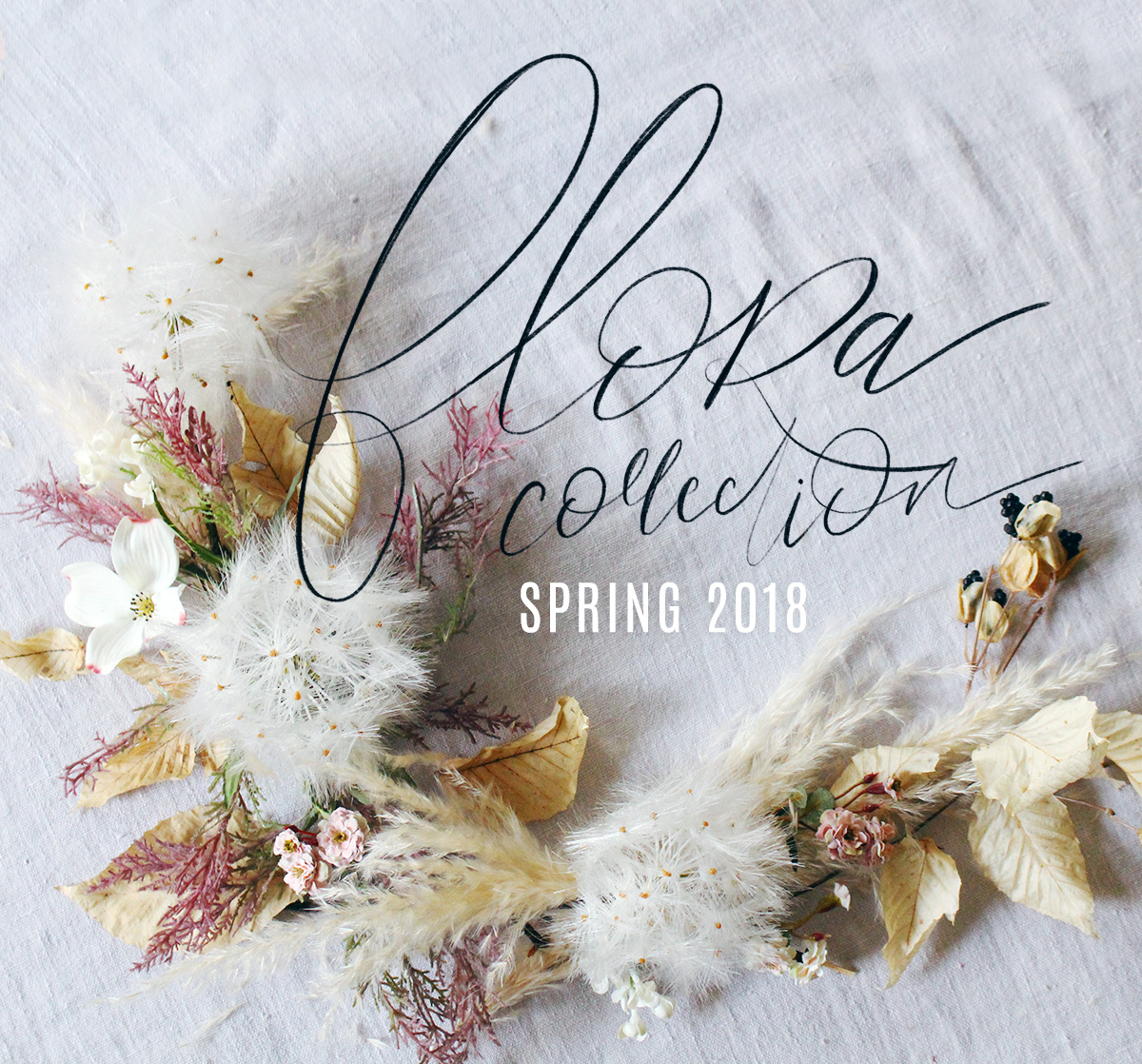 Friends, today is an exciting day because we released the Lily & Val Flora Collection and I can finally share what I've been working on…keep reading for all the details of this new collection filled with flowers, blooms and whimsical botanicals!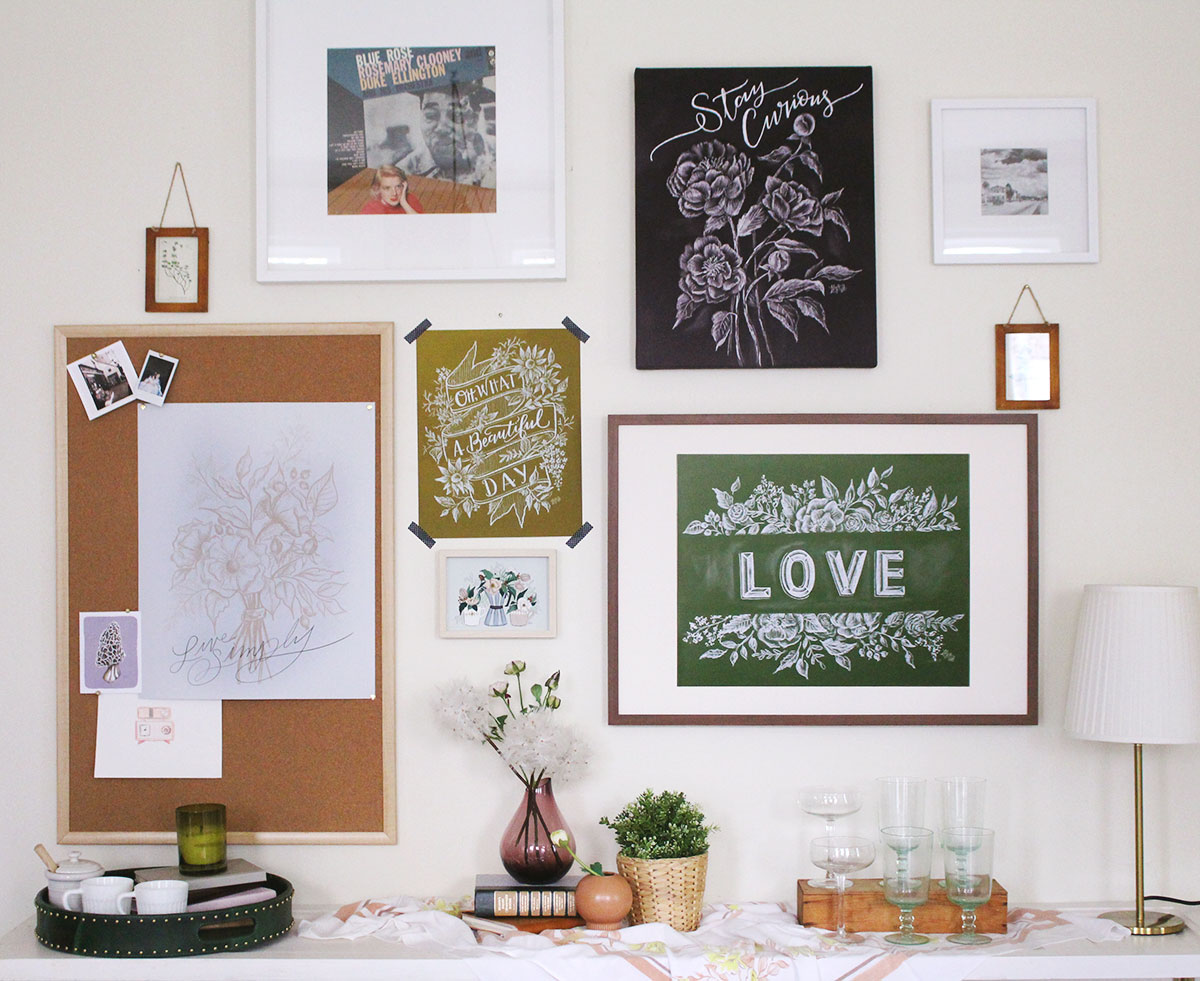 The big news: I am so excited to introduce three chalkboard designs with colored backgrounds!!! Take a peek at this short video to learn more!
Each color was custom mixed into chalkboard paint and drawn on with my favorite white chalk. As with classic L&V chalk art, I then photograph the chalkboards to produce each print and canvas! I think they are such a pretty, fresh, spring update to classic L&V chalk art and they were so much fun to dream up!
"Stay Curious" in Deep Plum
Never let your imagination slip away. This darling chalkboard print elicits moodiness with its deep plum hue, while staying fresh and unique for spring. A wonderful way to try new things and bring modern colors into your spring palette
"Love" in Mossy Green
This uniquely hued green chalkboard print & canvas was designed to conjure feelings of growth, revitalization, and nature. Simple but impactful, it is a gorgeous accent piece to the rest of the Flora collection and other L&V favorites.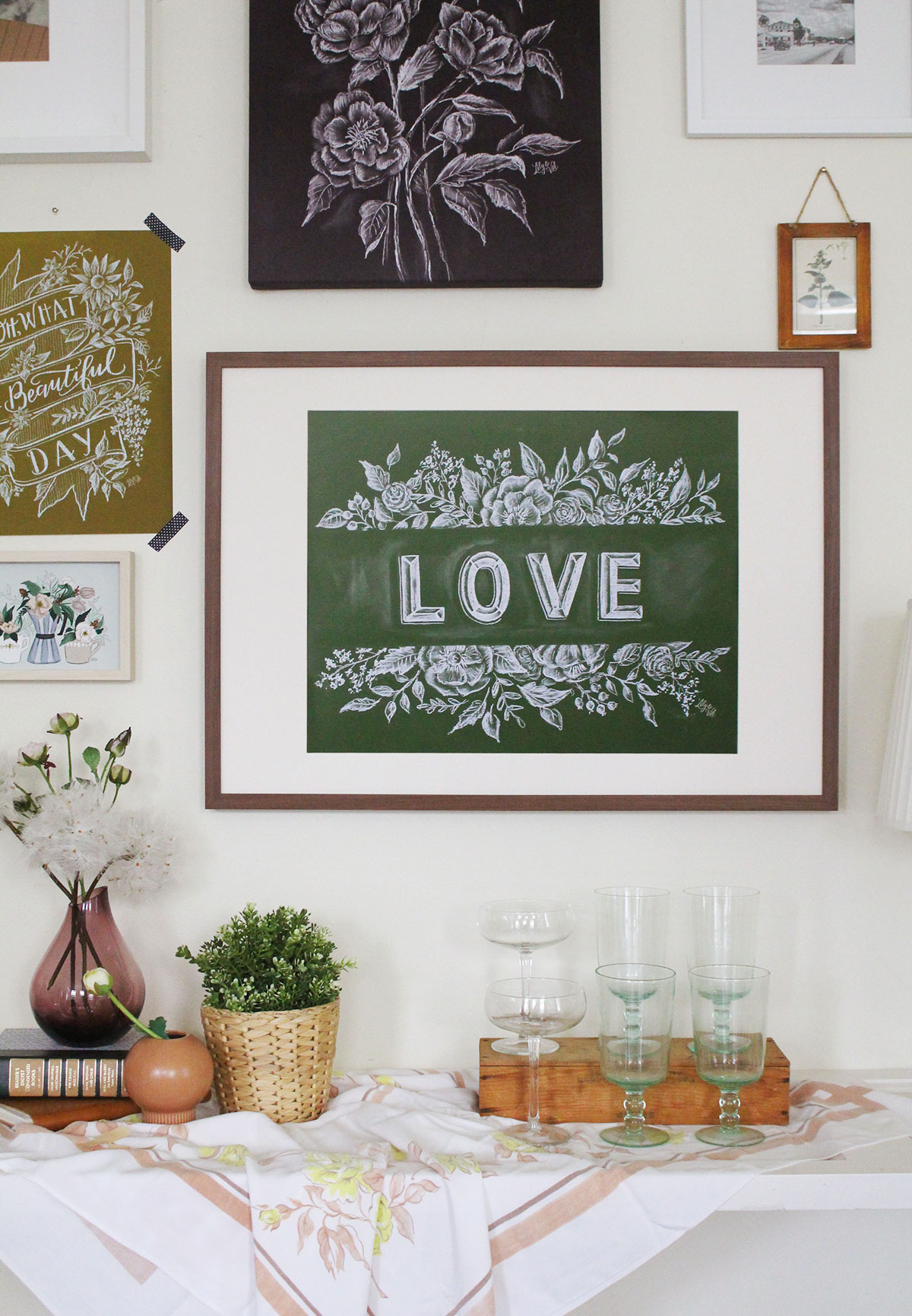 Oh What A Beautiful Day in Golden Mustard
Let some sunshine in, lovely! This mustard-toned print features all the fixin's for a cheery home. Daisies and a whimsical ribbon bring the print to life, while the basic composition ensures it can work just about anywhere—from your kitchen to your baby's nursery to your office.
That brings us to the other new designs in the Flora Collection! Inspired by the idea that "flowers are always a good idea," we paired flowers with two of our favorite things…
Cocktails & Flowers
Sprouting with style and grace, this print marries our affinity for tasty sips and breathtaking blooms. With gentle blush, green, and yellow tones, this sophisticated and versatile spring decor item will brighten any space with chicness.
Coffee & Flowers
Channel your inner coffee shop owner and invite this fun, vintage-inspired print into your quaint cafe (or kitchen, same thing). To us, nothing makes a morning brighter than a bouquet of flowers and the smell of freshly roasted coffee beans.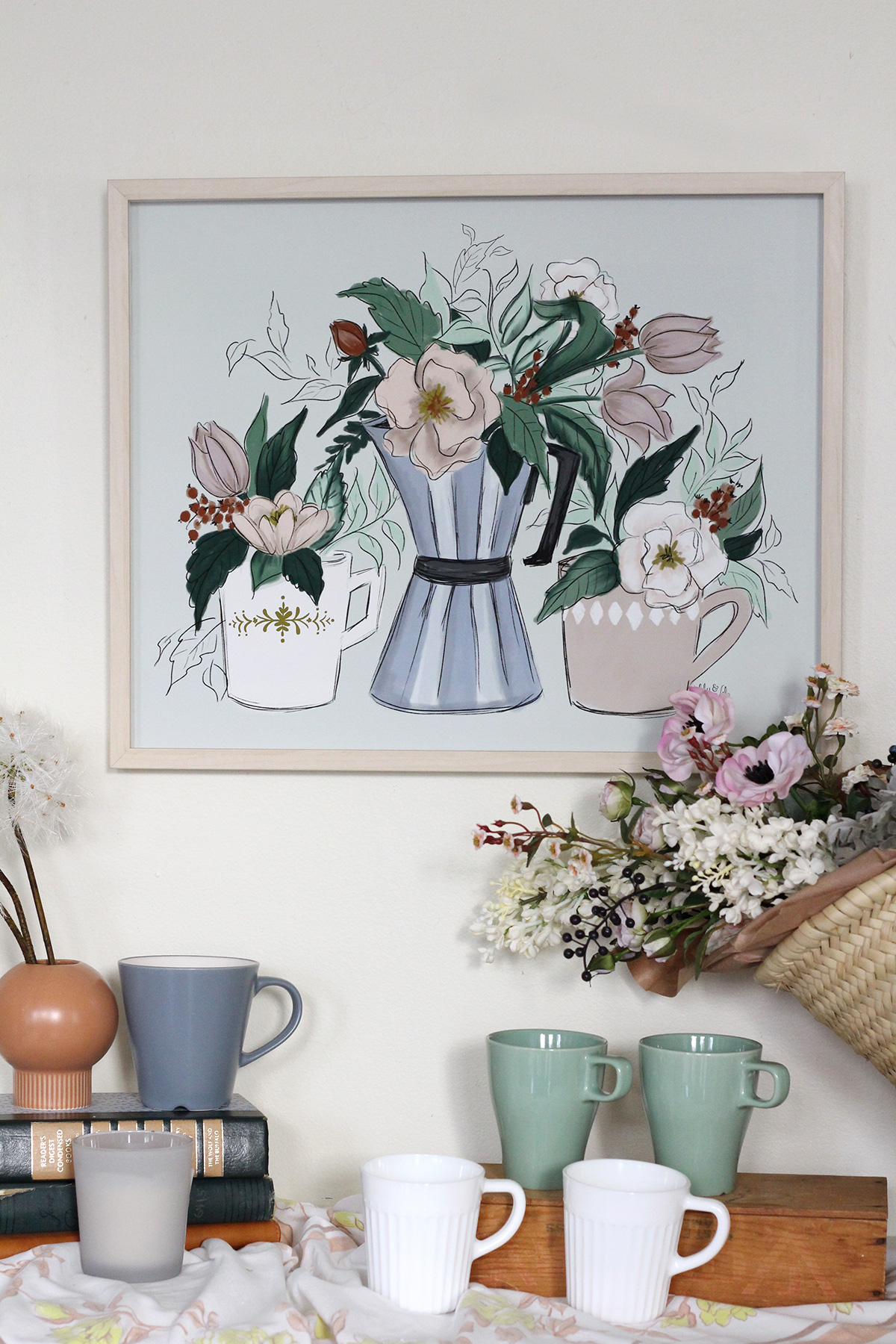 Up next, a print that allows springtime to be synonymous with softness…
Live Simply
When you add this elegant print to your surroundings, a renewed sense of calmness awaits. And, thanks to its slightly abstract design and soft lettering, this print makes an ideal companion for gallery walls missing that coveted, airy feel.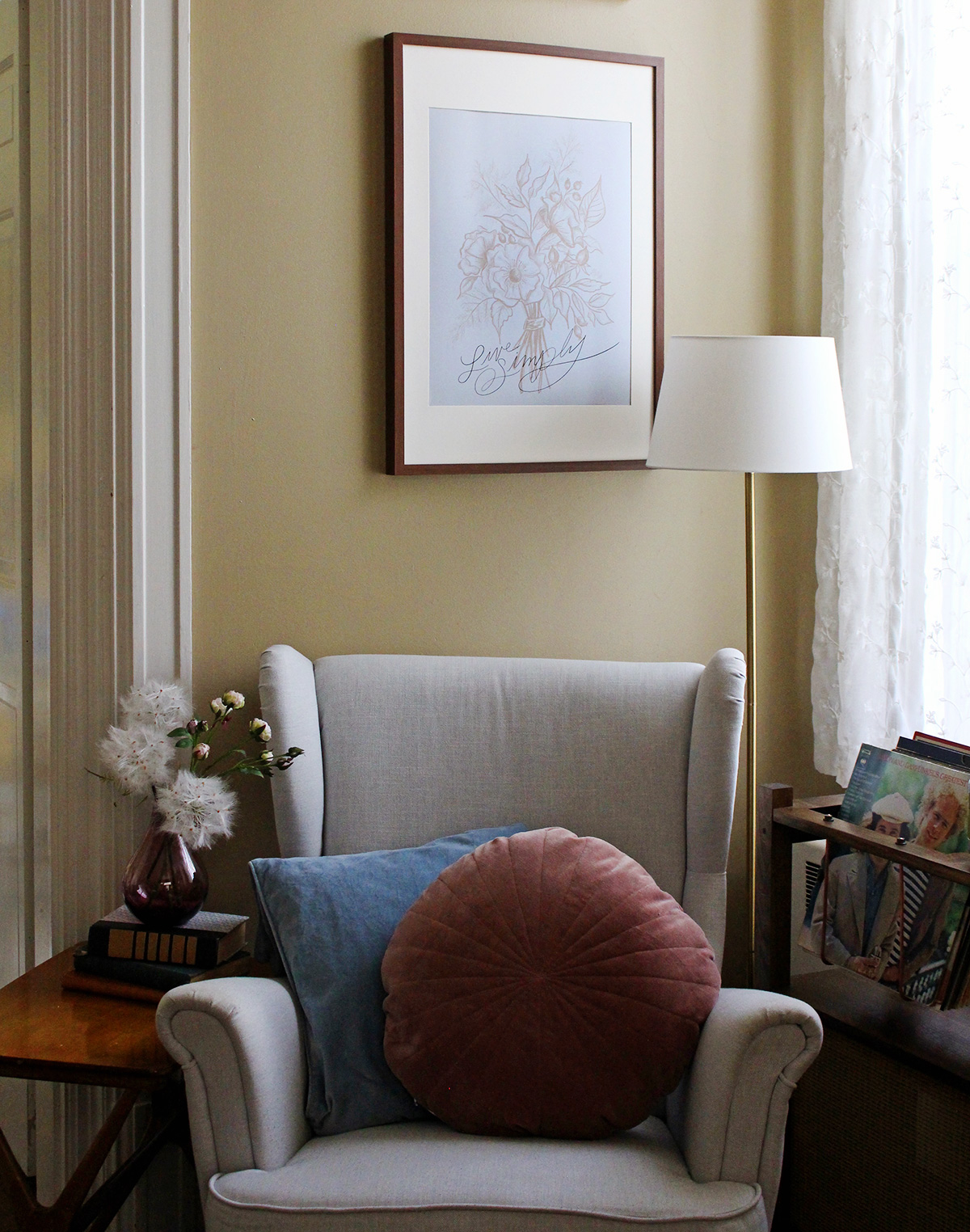 And lastly for our new prints and canvas, the latest L&V cocktail recipe illustration for an Elderflower Gin Fizz! 
As part of the collection, we also released five new cards! They include a much-requested Easter card, as well as two new Mother's Day cards! The "cheers" and "thinking of you" cards are bright and pretty for Spring, but they would be beautiful to send all year long.
Also, to celebrate the launch and also help you refresh your walls for Spring, we are giving buy one get one half off on ALL L&V Canvas for a limited time! There's no coupon code necessary. Start shopping!
You can read more about L&V canvas here.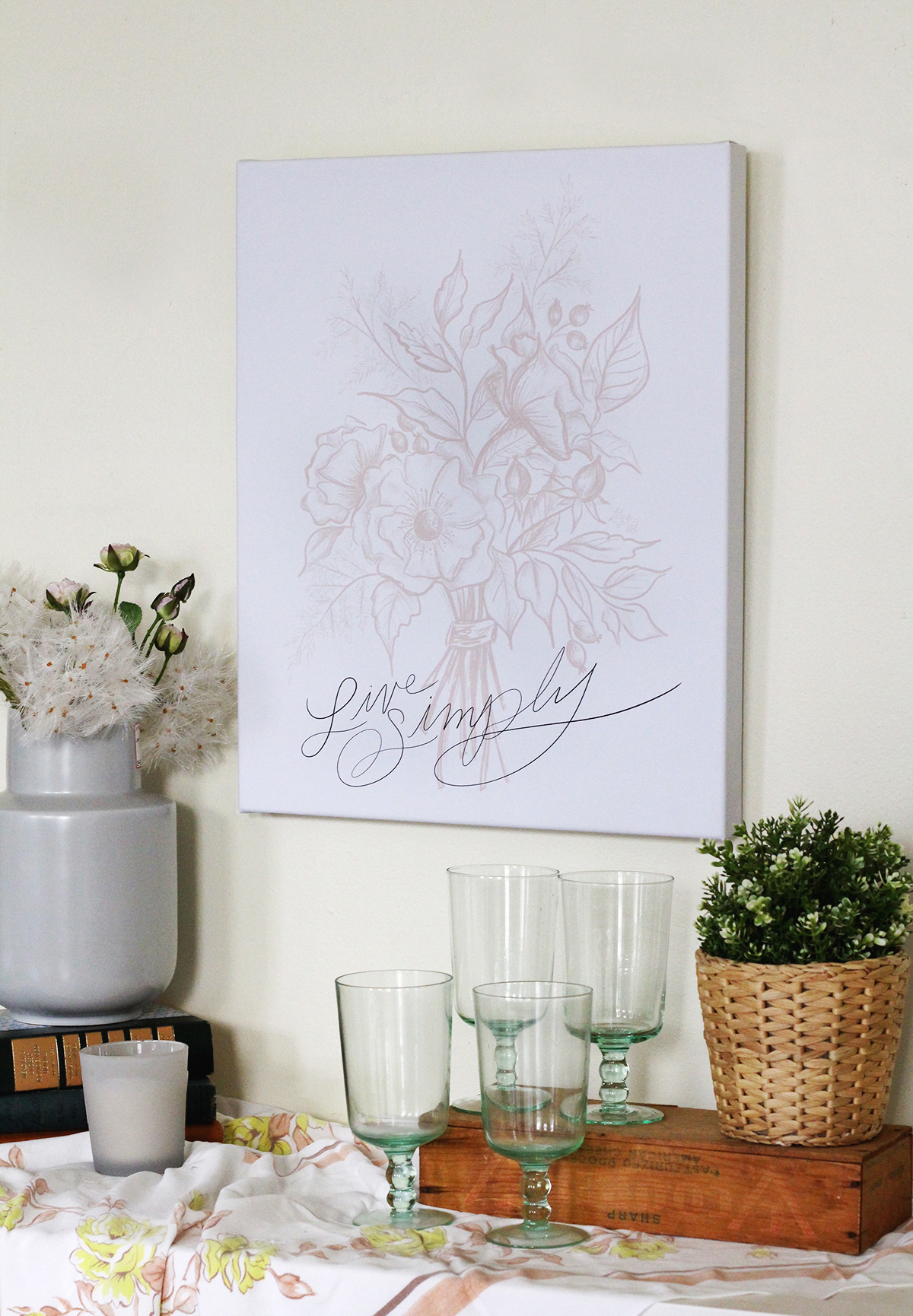 I truly think flowers are always a good idea—especially as a new season is budding. I hope the "Flora" collection will brighten your home and heart this spring! I can't wait to hear what you think!