At Lily & Val, we love EVERYTHING pumpkin (big surprise, I know!) So, I thought it would be fun to do a little round-up of favorite L&V pumpkin designs throughout the years! Each one of these designs will always hold a special place in my heart!
Kicking things off, this Pumpkin Everything chalk art design is brand new for 2017! Really, what else needs to be said about this time of year? 😉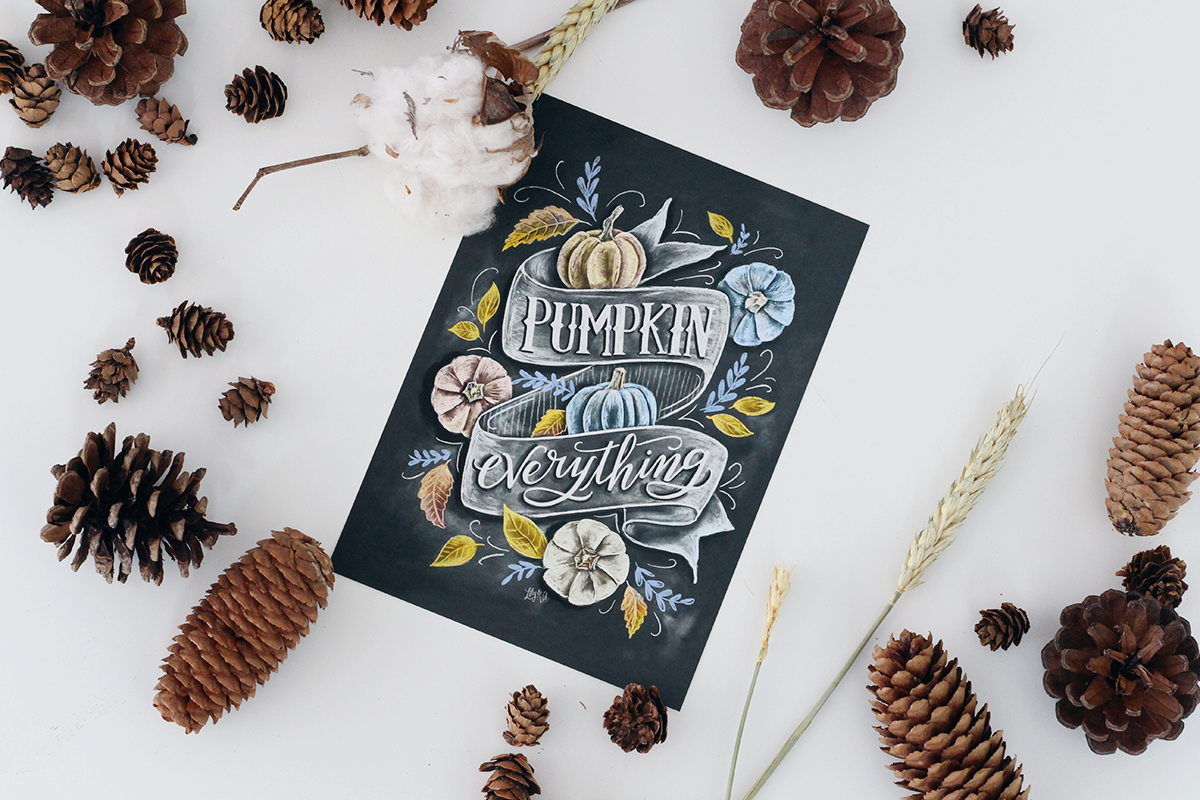 Next up, Happy Pumpkin Spice Season! This is a phrase I came up with and just knew I had to make a design of it! To my surprise, there were so many that felt the same way I did about this wonderful season and this print (and card) quickly became one of our all-time best-sellers at L&V! Although it has been around for a few years now, I never tire of this print and display it in my own home every year!
Last year, I wanted to create an ode to the beloved drink of Fall – the Pumpkin Spice Latte! I loved drawing each latte swirl – it was just so much fun to create! I especially love the idea of pairing the card with a Starbucks gift card as a sweet, fall snail mail surprise.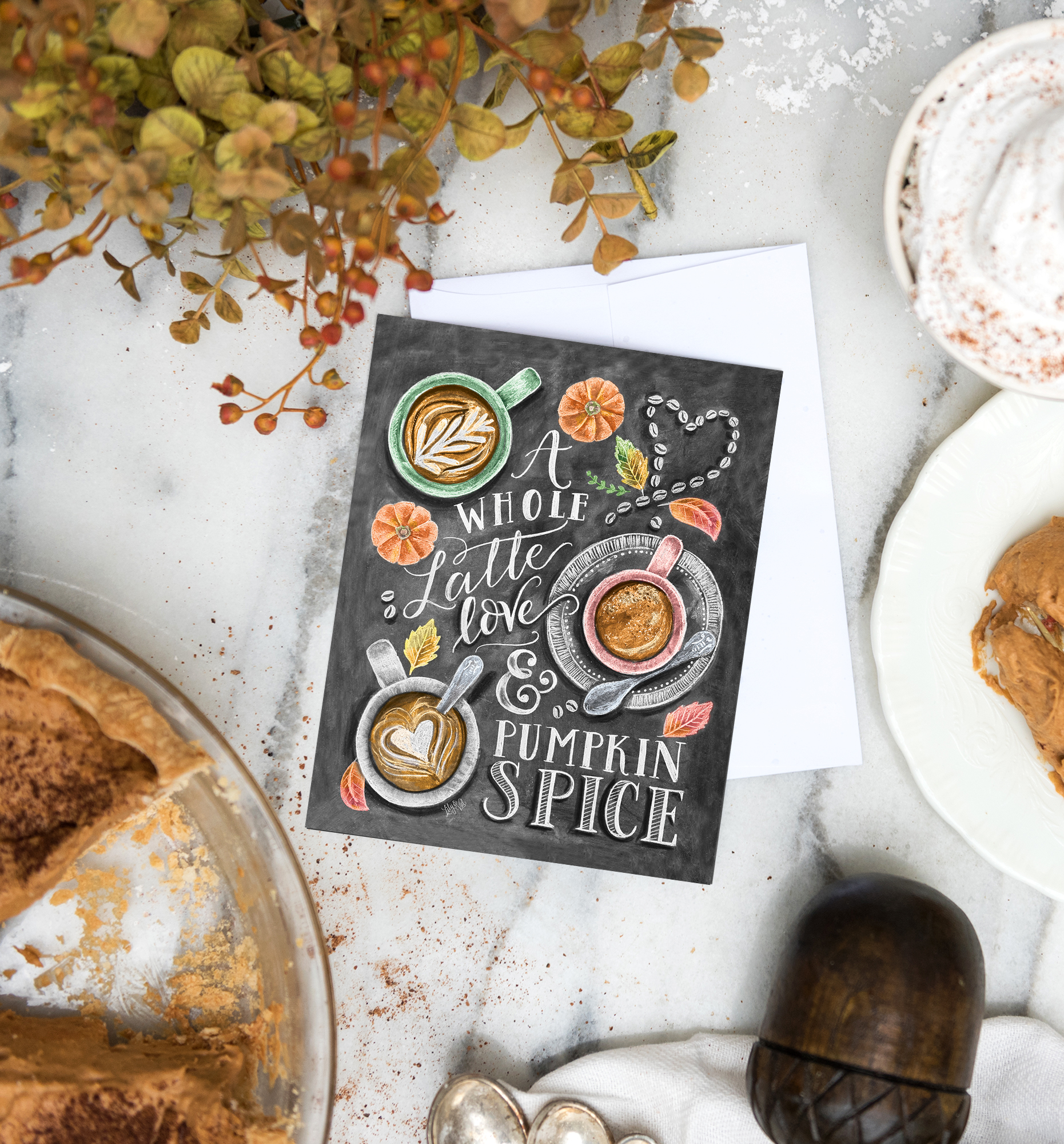 There's something about chalkboards that I LOVE for Fall, but I also wanted to create a softer take on Fall decor. This 2016 "give thanks" design introduced pumpkins in hues of pinks and blues as well as traditional orange. I thought those colors looked beautiful together! It's an elegant design that feels cozy and warm.
Also, in 2016 we introduced our "Pick Your Own Pumpkins" sign! The bold pumpkin illustrations really get me in this one! I also love the cheekiness of a chalkboard sign drawn on a chalkboard!
Back to an oldie, but goodie! I drew this pumpkin pie recipe illustration before I was introducing color into my chalk art designs. It was truly one of the firsts, but remains as one of our most well-loved prints to this day! I'm still a sucker for black and white designs and this one lends itself to all different types of kitchen decor. The card version is also a unique way to send a useful, fall greeting to loved ones!
Back to the present! This "Gather" print is a unique take with a single blue pumpkin! This year, I've been absolutely swooning over shades of blue for Fall. I think this color palette is unexpected, soft and pretty. It was a last-minute addition to the 2017 Fall Collection, but I'm so glad it made it in!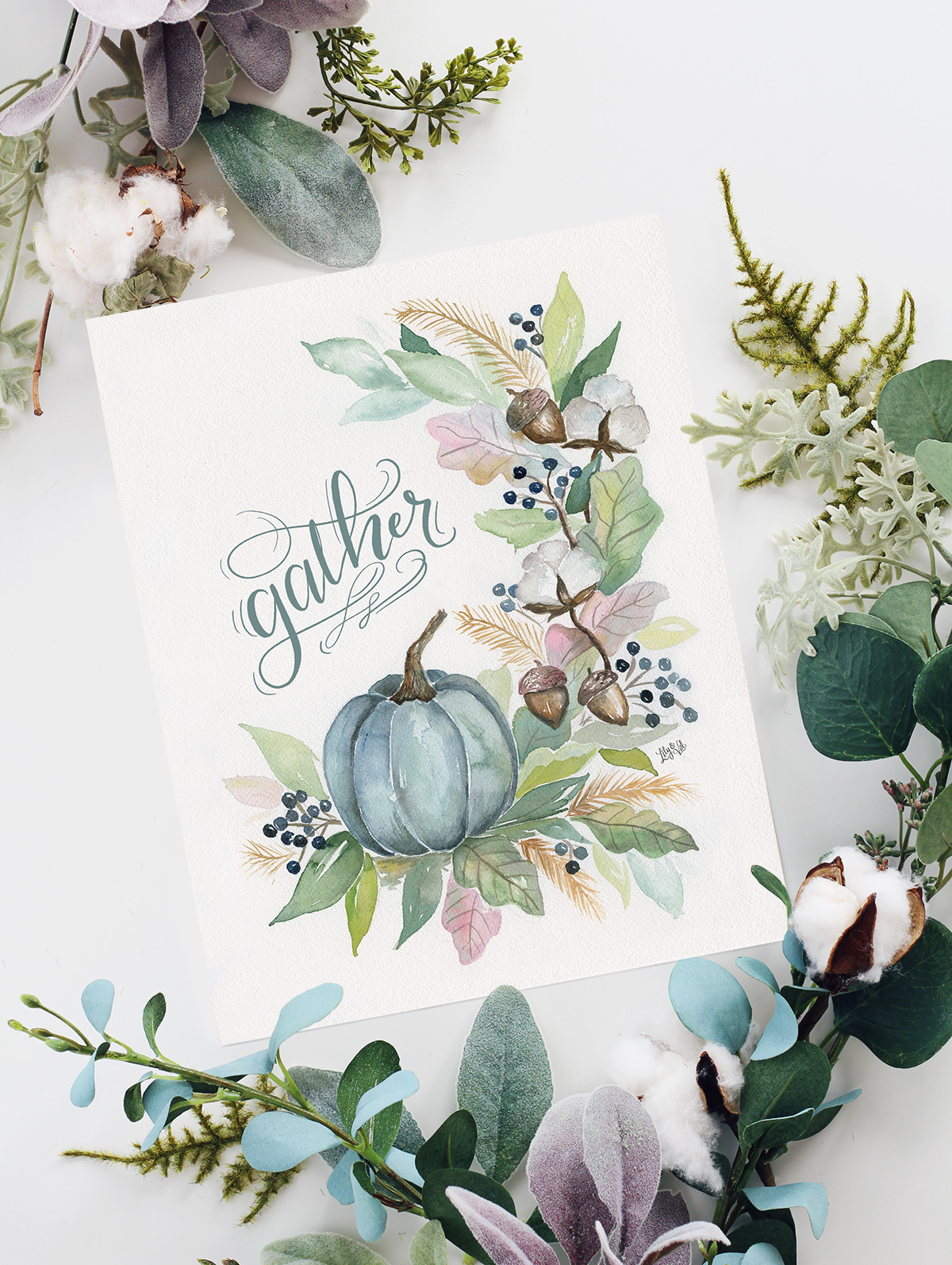 Last, but not least, Fall Farmers Market! Every year, I look forward to pumpkins and gourds making their way into Farm stands and markets. With this print, I wanted to conjure those feelings and make it look like a sign you might see there! It's rustic and quintessentially Fall.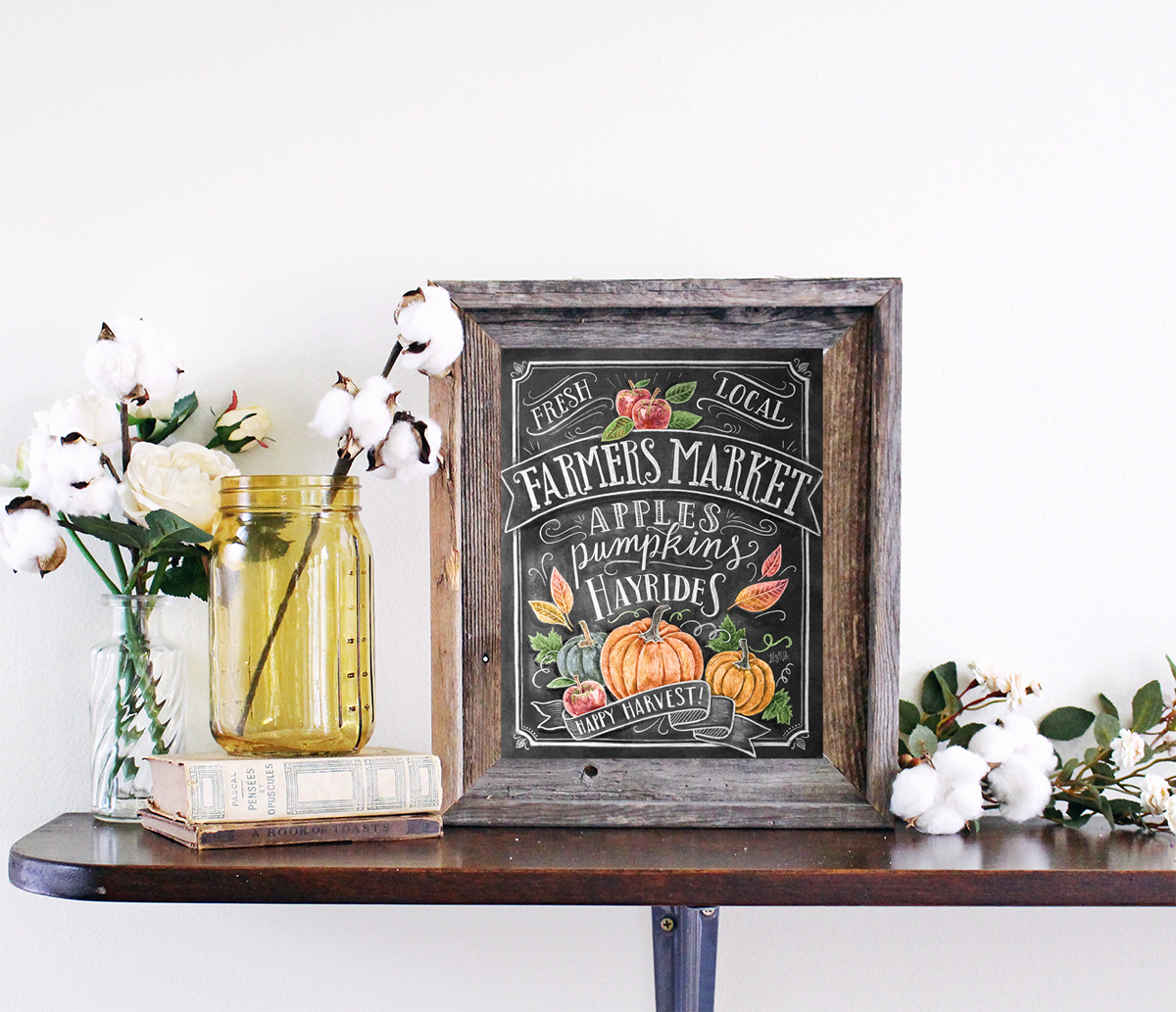 I hope you've enjoyed this pumpkin-y trip down memory lane! Happy Fall, my friends!