Hi friends! Thank you all so much for your support of my brand new online chalk lettering class offered through Brit + Co. It means a lot to me! I have been receiving a few questions about the class and decided to put together this little Q&A post to answer them.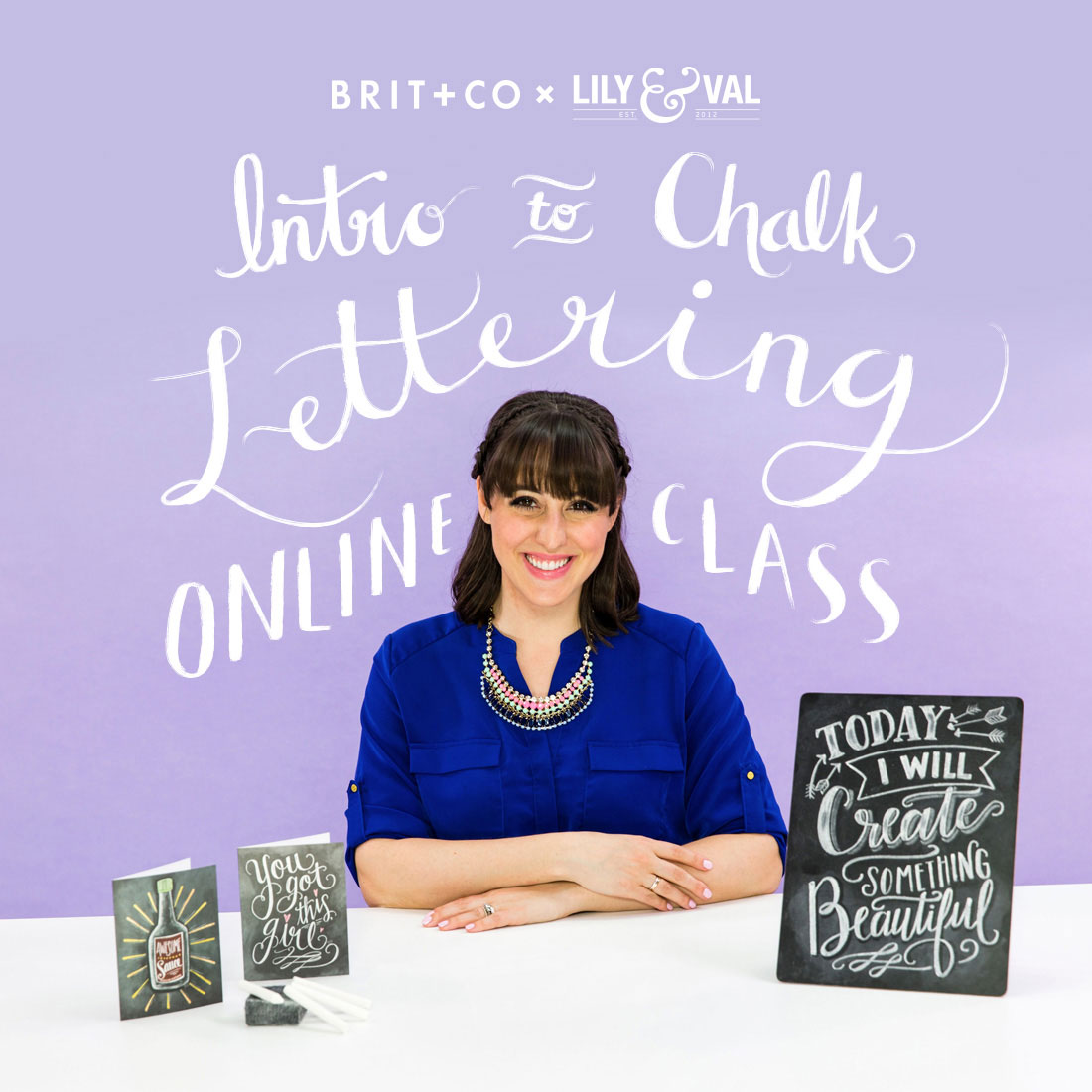 Q: When is your online chalk lettering class held?
A: My online class does not have a specific date or time! It is an on-demand video that you will receive at the time of purchase. You can watch it again and again and work at your own pace! Once purchased, this video and corresponding downloads are yours to keep.
Q: Is this course for beginners?
A: Yes! This class is an intro to chalk lettering. We will cover the basics of working with chalk and progress to a full design. If you've worked with other hand lettering mediums, this class will still be very beneficial! There are many special tips and tricks to working with chalk, which I will be sharing in the class.
Q: Is the class live? How will I keep up?
A; The class is not live. You will receive a video download to watch at your own pace and work through as you wish. You can revisit this video again and again.
Q: Is access to the class unlimited?
A: Yes! Since the course is on-demand, it is available to everyone and does not have a limited number.
Q: I don't have much time now. Can the class be purchased at a later date or is it only offered for a limited time?
A: You are not on a specific time requirement since the class never expires! You can purchase now and watch later or purchase when you are ready. It's up to you!
Q: What is contained in the class kit? Is it required?
A: All of the contents of the class kit can be seen here and I will be using all of the materials from the class kit during the class. However, you do not need to purchase the class kit in order to participate in the class, it is simply there for your convenience. You do receive a discount when purchasing the class and the kit together. Otherwise, the materials can be found at your craft store.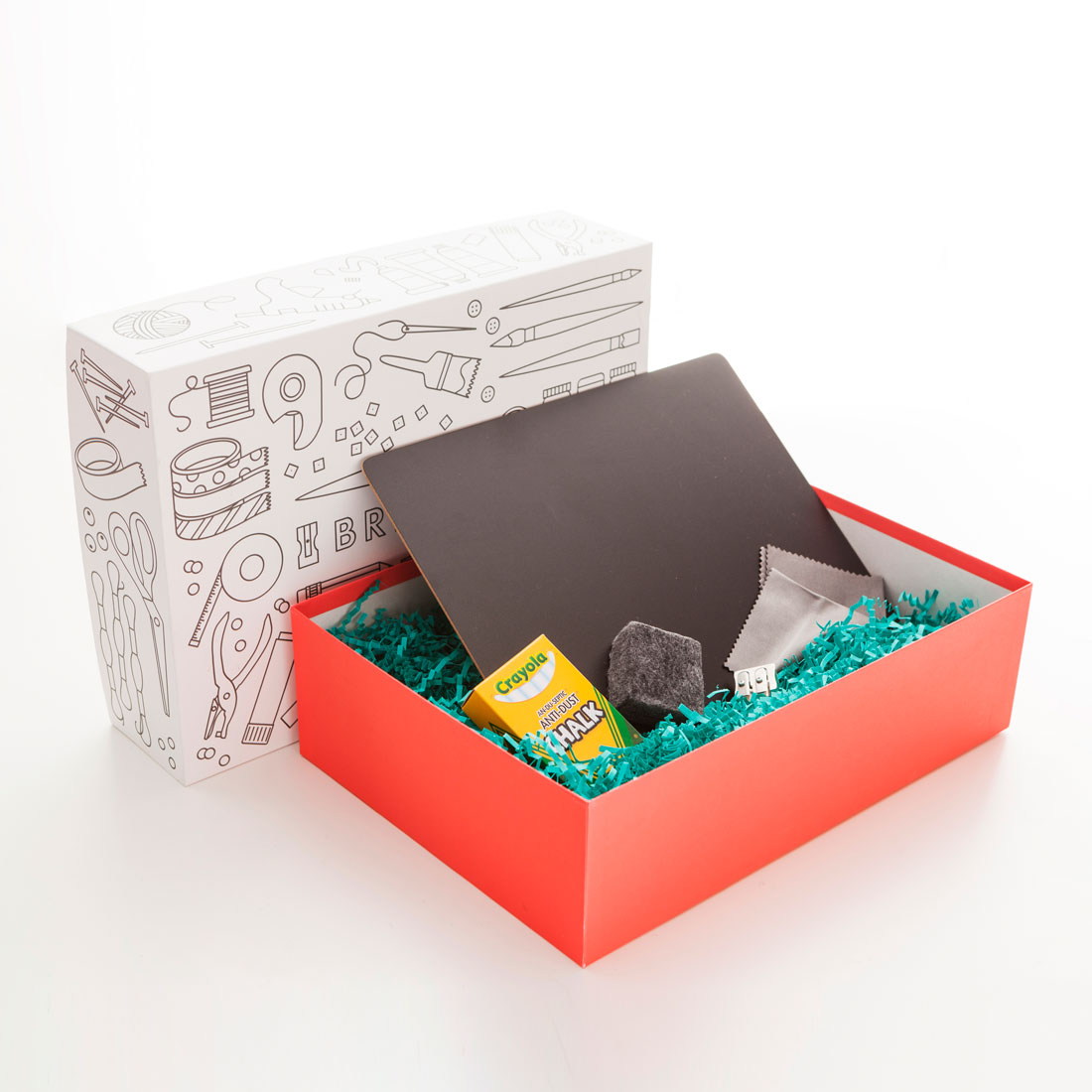 Q: How is the content in this class different from your book, The Complete Book of Chalk Lettering?
A: I love using the online class as a companion to The Complete Book of Chalk Lettering! You can read about the tips and tricks in the book, and then see them working in action through the online class. The online class is also a great place to get started and learn the basics. This will help prepare you for all of the content in the book which delves much deeper into specific lettering styles, illustrations, flourishes, etc. They go together wonderfully!
Q: Is it better to start with The Complete Book of Chalk Lettering or the online class?
A; You could start with either, but the video will help to demonstrate the basics in video form, which will help as you work your way through the book.
Q: Is the content the same as your previous class offered through Big Picture Classes?
A: Many of the tips will be the same, however, we will be working step-by-step on a brand new design, which is exclusive to this class.
Q: I live outside of the U.S. Can I still take the course? Can I purchase the class kit?
A: Yes, you can certainly still take the course! Unfortunately, Brit + Co does not ship the class kit internationally at this time, but you will still be able to enjoy the class. Products purchased on lilyandval.com DO ship internationally, but the class kit ships directly from Brit + Co.
I hope these help answer your questions! If there is anything I missed, please leave it in the comments below. If you're ready to sign up, the class can be purchased here.  I hope you enjoy it and would love to hear what you think!! xoxo