There's no denying things have just been downright heavy lately. My thoughts have been with everyone affected by these devastating storms.
Also, today on 9/11, I think back to that horrific day and remember the fear and disbelief. The words "strength" and "hope" come to mind and these beautiful words. I wanted to do something to help and decided to offer this design as a $5 digital download in the shop.
100% of the sales will be split and donated to both Hurricane Harvey and Irma relief.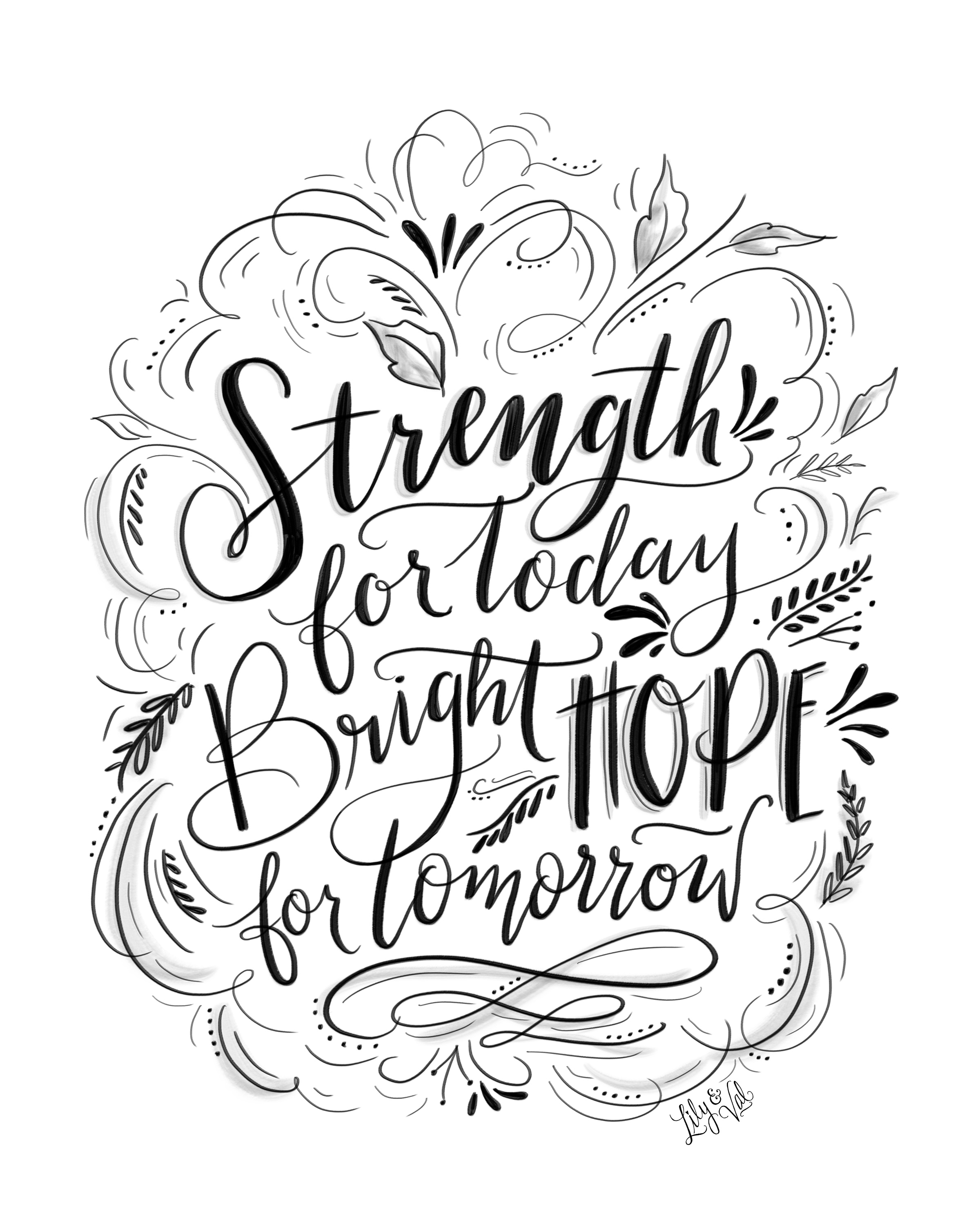 For my friends facing hard circumstances in your life right now -whatever they may be – I hope this download gives you some comfort too. Strength for today, bright hope for tomorrow.