Happy April, my friends! I've been thinking a lot about time and how it moves so fast. "Where does the time go?!" Isn't that one of the most common phrases you hear? I'm guilty of saying it a lot lately. Recently, I've been reading Chasing Slow and it is exactly the refocusing that I needed. April's Beautiful Moments free wallpaper download was inspired by this.
Since 2017 was declared the "year of Hygge" at Lily & Val, I've been on a mission to be more conscious about the things that matter most. What I've come to realize is that a perfect situation is unattainable, but what I can do is learn to savor the imperfect, small moments of the everyday. These ordinary, beautiful moments add up to a well-lived life. As with many of the desktop downloads I draw, I wanted this reminder for myself and thought perhaps you could use it too.  Enjoy!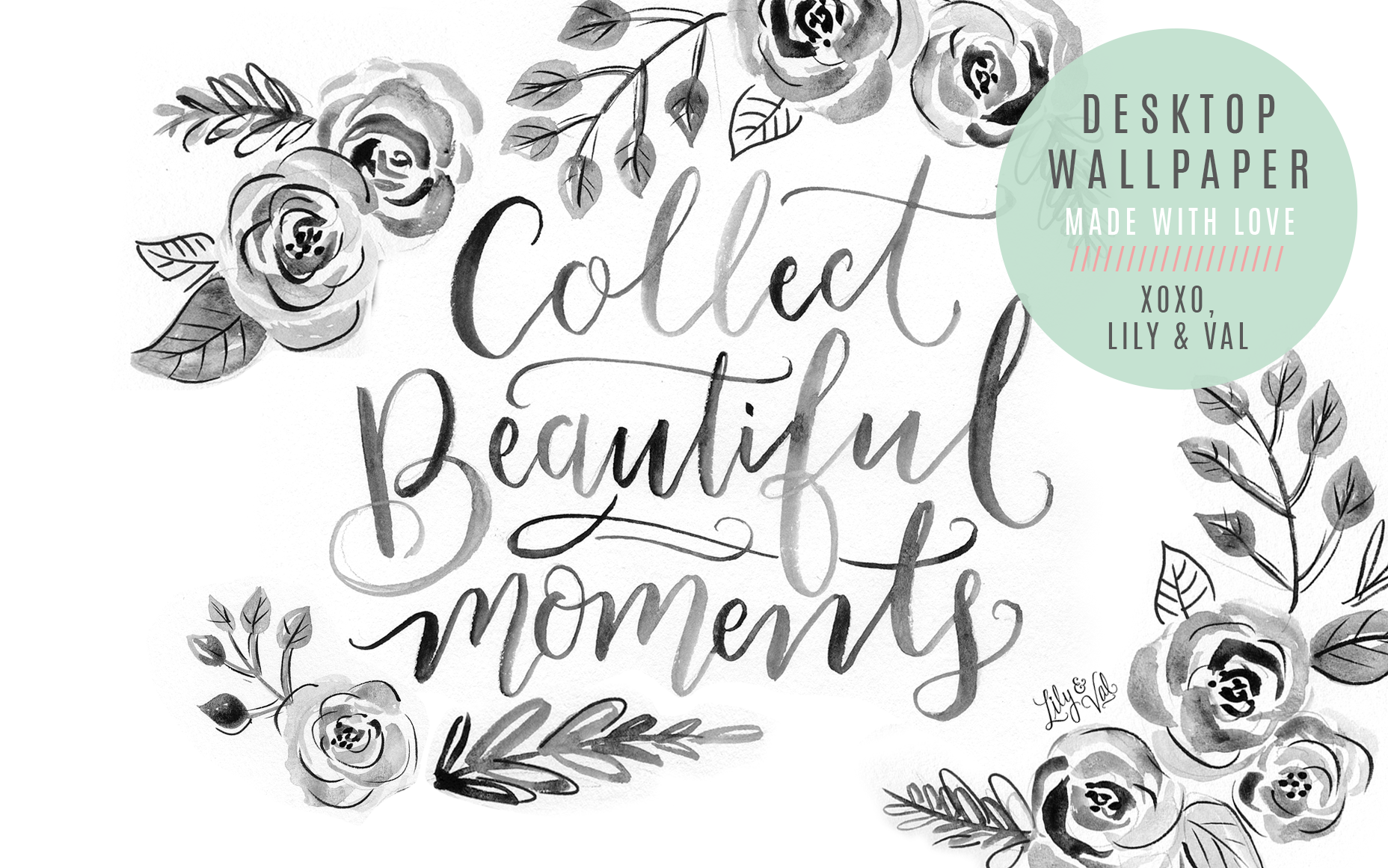 Download APRIL DESKTOP WALLPAPER 
DOWNLOAD INSTRUCTIONS >> Click the "APRIL DESKTOP WALLPAPER" link or the image above. When the image is opened in a new window, right-click the image and select "Save image" or drag it to your desktop (You may have to click twice to bring the image to its full size).  Once the image is saved, go to your System Preferences> Desktop/Screensaver and choose this image as your new wallpaper!