August is always a funny time for me because I'm in the midst of planning and finalizing everything for our Fall collection launch toward the end of the month. Although I'm trying to soak up the summer, my heart begins longing for the fall season! I cannot wait for you all to see what I have planned!
In the meantime, this blue floral desktop download is a tiny nod to things to come! The L&V Fall Collection contains blue and yellow mixed with soft neutrals and black and white botanicals. It's a very modern, unique take on Fall and different from anything we've released in the past.  I really can't wait to share it all with you! Until then, I hope you enjoy this little taste for your tech!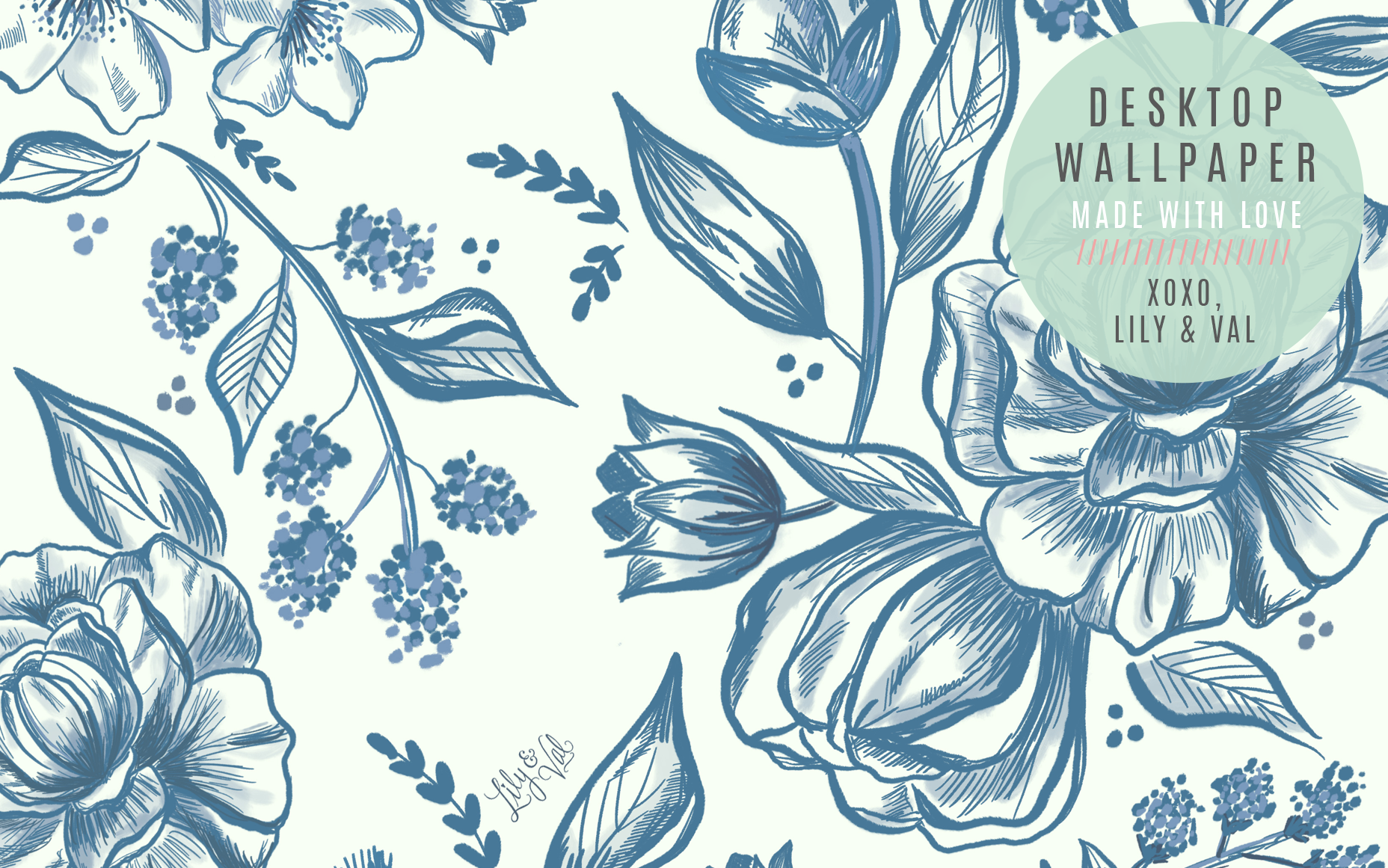 Download AUGUST DESKTOP WALLPAPER 
DOWNLOAD INSTRUCTIONS >> Click the "AUGUST DESKTOP WALLPAPER" link or the image above. When the image is opened in a new window, right-click the image and select "Save image" or drag it to your desktop (You may have to click twice to bring the image to its full size).  Once the image is saved, go to your System Preferences> Desktop/Screensaver and choose this image as your new wallpaper!