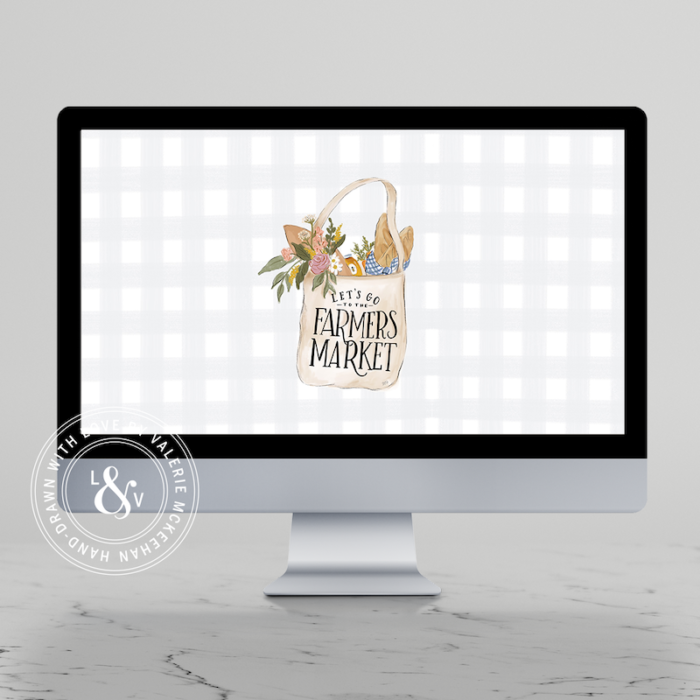 One of the highlights of my week during the Summer is visiting our local farmers market! It just feels like such a treat and a delight for all the senses! I love watching how it changes throughout the season and in August we are certainly in abundance! (The peaches have been my favorite part as of late). I'm very grateful for all our local farmers and makers. I hope you enjoy this month's desktop to celebrate Farmers Market season!
Love the Farmer's Market as much as us? Find our prints here: Farmer's Market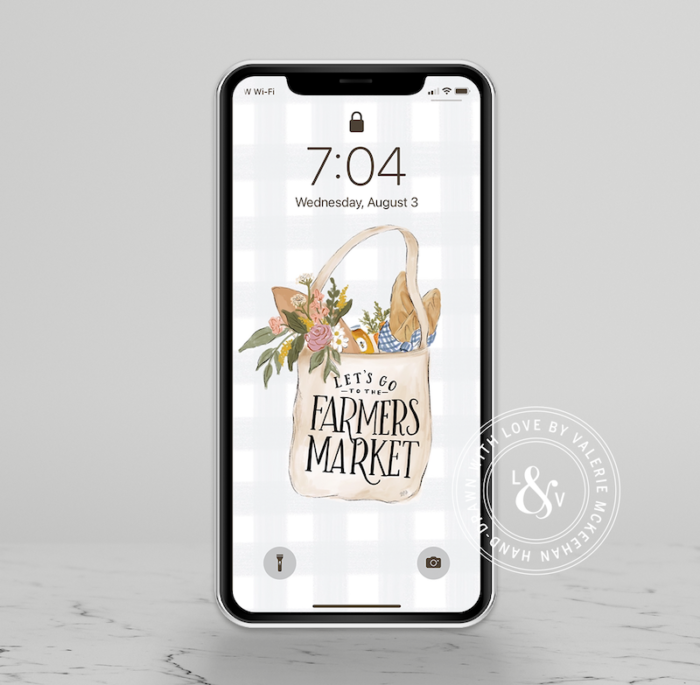 Our Love Letter subscribers receive new wallpaper downloads each month via email as well as access to the Lily & Val Wallpaper Vault! Receive years' worth of monthly downloads right at your fingertips!