Happy December 1st, friends! This month's free desktop download shares the magic of the season with a wintry chalk forest scene! I think chalk and chalk dust makes for the perfect snowy scape.  I hope you enjoy these hand-drawn wallpapers throughout the holiday season!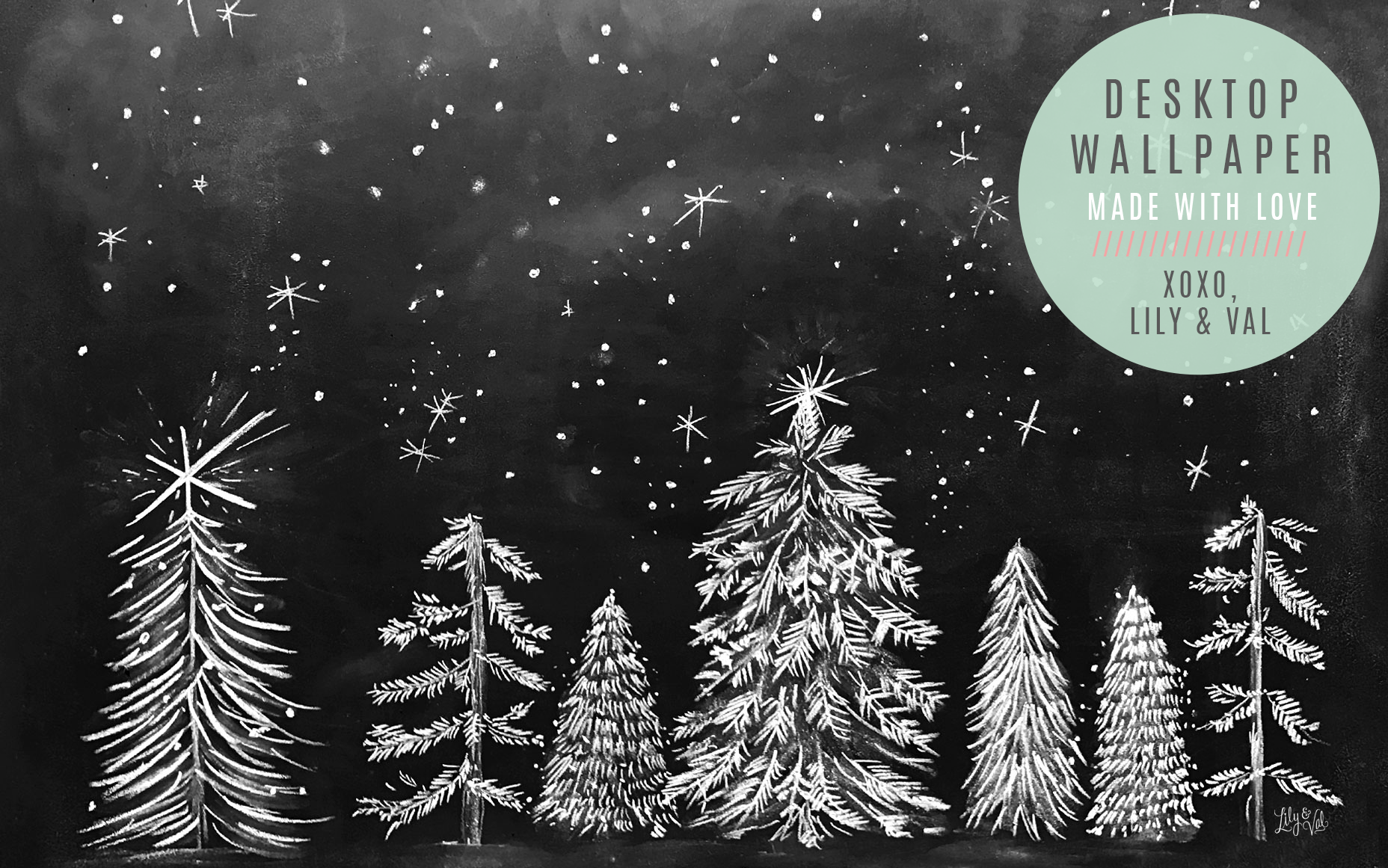 Download DECEMBER DESKTOP WALLPAPER 
DOWNLOAD INSTRUCTIONS >> Click the "DECEMBER DESKTOP WALLPAPER" link or the image above. When the image is opened in a new window, right-click the image and select "Save image" or drag it to your desktop (You may have to click twice to bring the image to its full size).  Once the image is saved, go to your System Preferences> Desktop/Screensaver and choose this image as your new wallpaper!