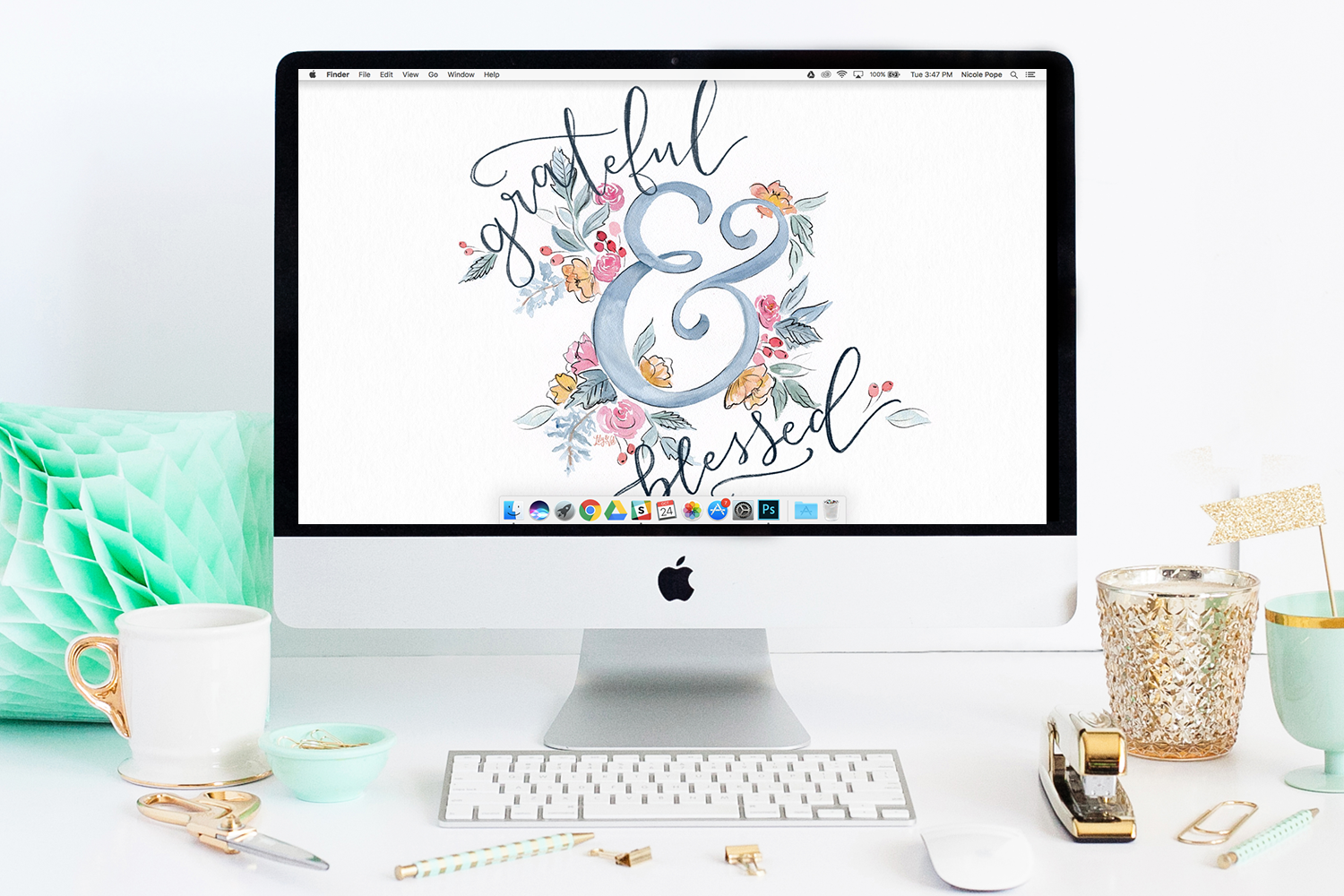 Welcome, November! As our hearts turn to Thanksgiving later this month, I wanted to share a practice I started doing. In the morning I list three things I'm grateful for in my journal. I tend to get in my own head and starting my day with gratitude has helped me a lot. It sounds like a simple practice, which is true, but it can have a big impact!
I hope this month's hand-lettered and watercolored desktop and iPhone wallpapers will serve as a reminder of all the good things in your life. Happy November, friends!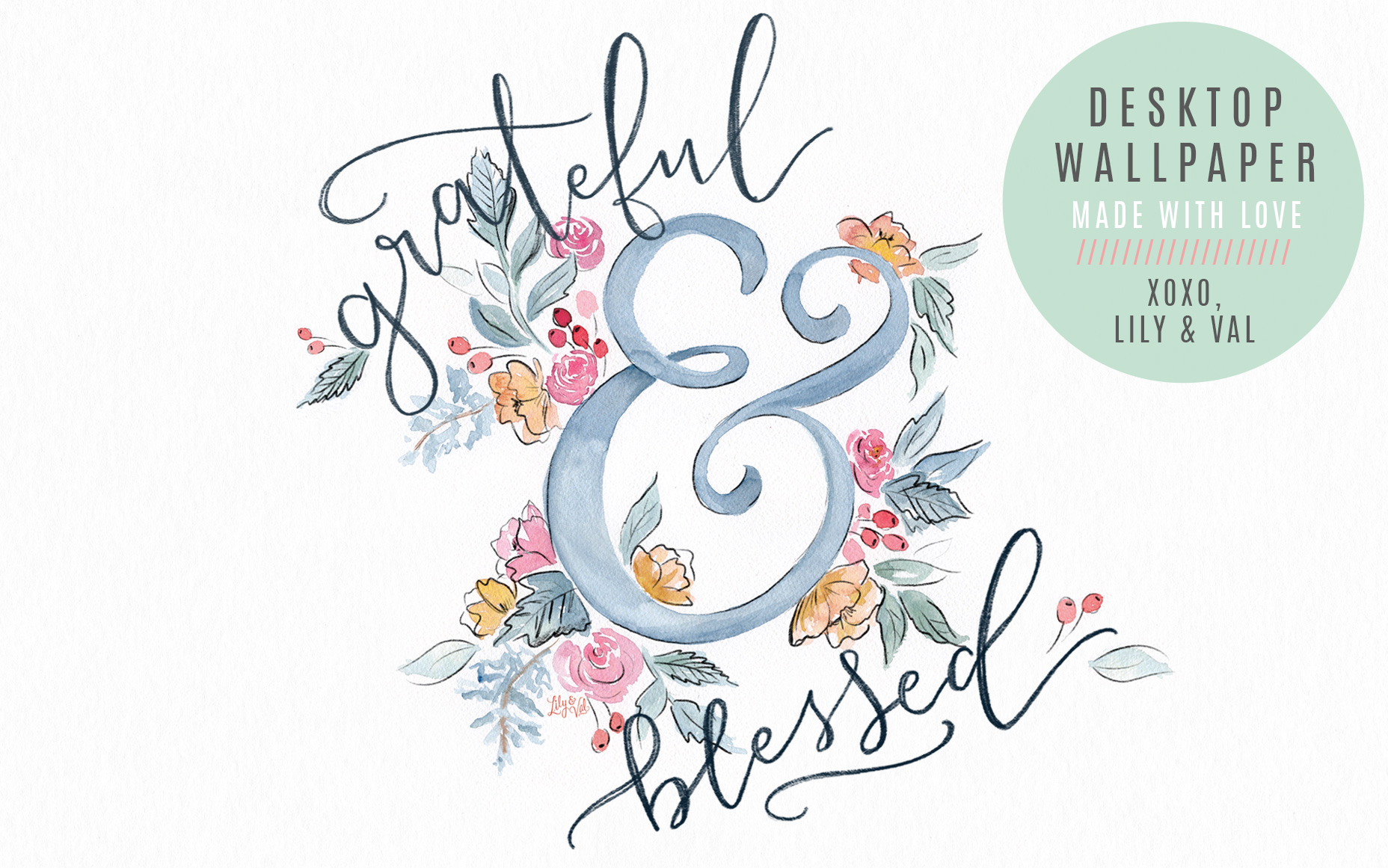 Download NOVEMBER DESKTOP WALLPAPER 
DOWNLOAD INSTRUCTIONS >> Click the "NOVEMBER DESKTOP WALLPAPER" link or the image above. When the image is opened in a new window, right-click the image and select "Save image" or drag it to your desktop (You may have to click twice to bring the image to its full size).  Once the image is saved, go to your System Preferences> Desktop/Screensaver and choose this image as your new wallpaper!