Happy 2019, my friends! 
Last year I started something new for January's desktop download and I decided to letter my personal word of the year, which was Refocus. Declaring a word for my year has really helped me set an intention for many aspects of my life and actions. It's less intimidating than a huge list of goals and I love looking back to see how that word has shaped the year. So, to continue that for 2019, I present to you my 2019 word: Progress.
Why Progress?
2018 brought with it a slower pace and some clarity that I had been craving. It involved making sacrifices, changing my way of thinking, and taking a hard look at where I should be focusing my time and energy. I feel proud of how far I've come, but in many ways I'm still in that space, trying to make room in my life and business for what matters most. Sometimes I feel like I should be farther along and the temptation to beat myself up over unmet expectations becomes strong.
So this year, instead of setting lofty goals and high expectations, I'm focusing on progress. Our best lives are built piece by piece and moment by moment. These tiny steps may seem trivial at the time, but they matter, move us forward, and add up.  For me this year, it's all about savoring and celebrating the small wins in every aspect of my life and giving myself grace. Progress over perfection.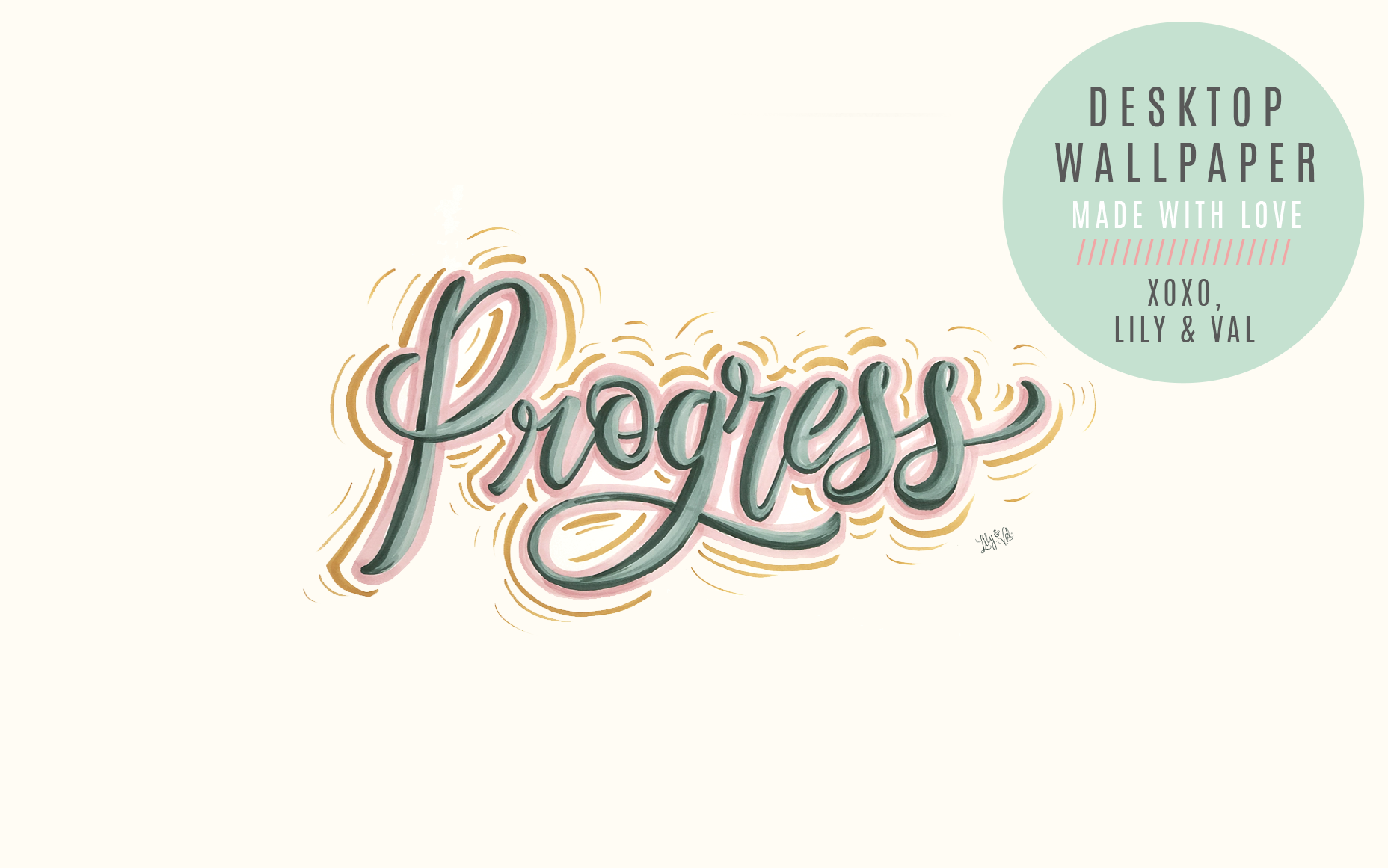 Perhaps you need the reminder to slow down and celebrate each win, no matter how small. When you get discouraged (I know I will too) I hope this desktop download helps move your attention to what's important and brings some encouragement. Enjoy!
Here's to the best 2019!