Happy July, friends! 
I hope everyone's summer is off to a great start! If you haven't noticed, we've had quite the thing for pineapples around here! On my Instagram, I've lovingly called them the pumpkins of the summer and I think it's true! So, it seemed fitting to give you a big dose of sunshine for your screens in the form of these yellow beauties this month.
I hope you enjoy these free, hand-drawn designs. For more pineapple goodness you might also enjoy our new Welcome Print & this pillow!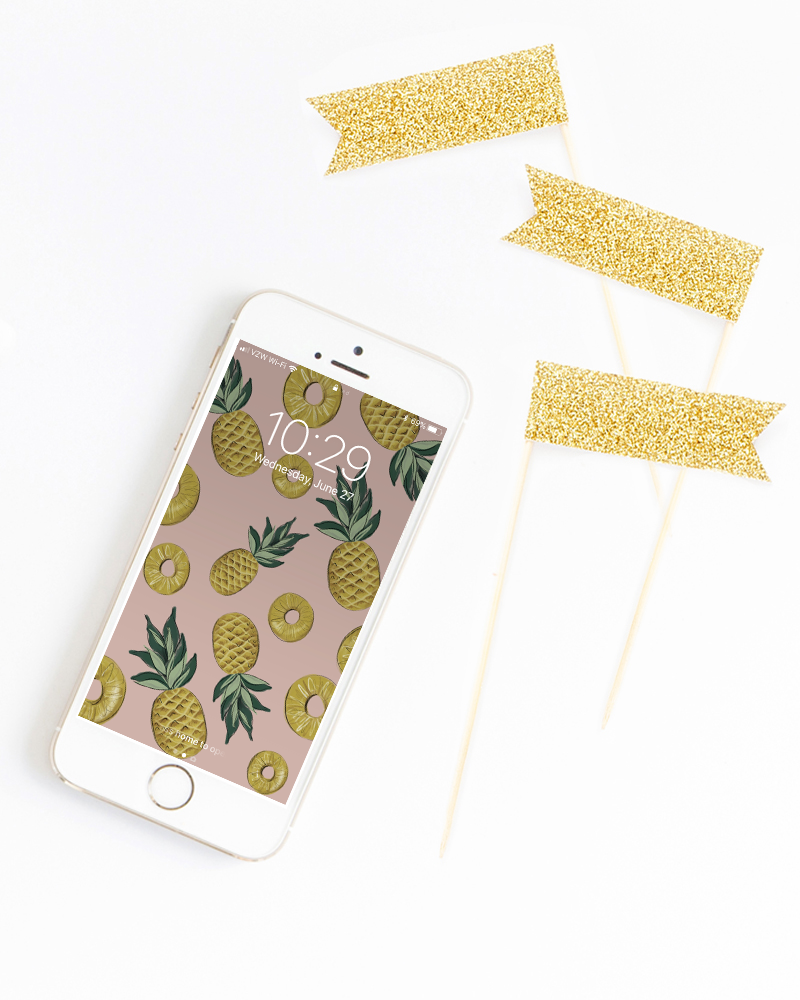 Download Your Free Wallpaper:
Select the files you would like to download below.
Enter your first name and email address.
Press "Download" and wait a few seconds for the file(s) to appear.
Upon clicking these links, you will be prompted to download a file to your computer or smart phone. Save the file to your desktop or downloads folder. Once saved, go to your System Preferences> Desktop/Screensaver and choose this image as your new wallpaper!
It's that easy! Enjoy!
[email-download download_id="9532,9535" contact_form_id="8738"]