At the end of the year, I've developed the habit of naming a word for the upcoming year. Something that I want to focus on or what I hope will come to represent my days. This has become I tradition I look forward to and it's amazing what power setting this small intention has. Instead of a lengthy list of resolutions, this word can act as a compass for my actions and I come back to it throughout the year to center me when I need it.
Simplicity.
How my heart craves it.
Last June I shared a blog post discussing the new chapter of Lily & Val and I shared this quote from Beth Moore: "Sometimes Growing Looks A Lot Like Shrinking."
That quote still rings true for me. I would have loved it back then if I could snap my fingers and remove myself from the messy middle of growth and change. But the truth is, even a year and a half later, I'm still in it. It has been a painful and hard process at many points, trying to boil down what my purpose is and how I can best serve.
In the past, my motto was do #allthethings. It just doesn't work anymore. I don't have that kind of bandwidth or capacity, and I've come to accept that. More than that, I just don't want to live that way. We all wear so many hats – mom, wife, daughter, friend, business owner, artist, maker. How do we do all of it with grace? How do we live our lives to the fullest without sacrificing what matters most? I'm still figuring out what that looks like through trial & error and lots of introspection. I'm learning, pivoting, and changing as I go.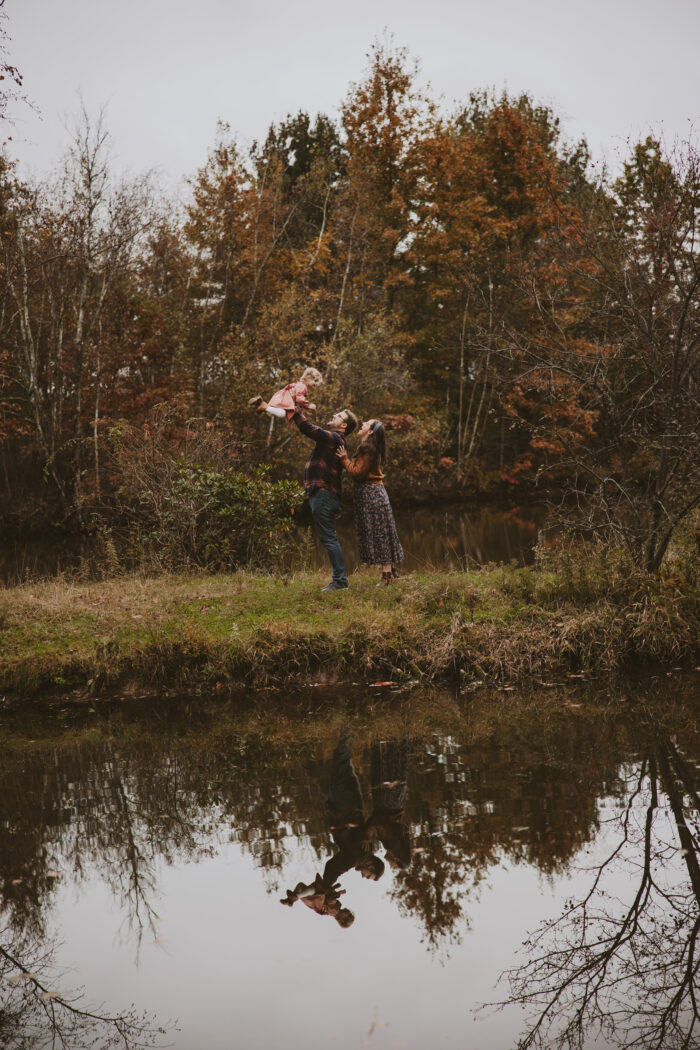 But here's what I do know coming out of 2021:
The most elegant solutions are often simple solutions. I desire streamlined and effective. I recently heard the phrase "deeper, not wider" and I haven't been able to shake that. I don't need to add a hundred new things to my list, but how can I make what I'm doing the best it can be, filled with more meaning? (I have some ideas that I'll share as the year progresses.)
In order to have simplicity, there must come a process of letting go or saying "no". What have I been holding onto out of fear, comfort, or habit that doesn't serve anymore? This is part of the tough process of simplifying, but a necessary one.
Lastly, more and more my heart feels a tug for helping women find peace. It's what I desire in my own life as a Mom, wife, and business owner. A calm presence that is at rest, content, whole. There is enough chaos and noise around us. I don't want to contribute to that. I want to be a voice in your corner telling you it's okay to rest, say no, and purposefully go against the "norms" that tell us we need to be more.
Simplicity is where I know I need to begin. It's the means to an end. It will be painful and challenge me, but I can already feel the weights lifting from my shoulders.
January's desktop download is always my personal word of the year because I like to have this visual reminder on my screens and thought it might resonate with you, too. You can find it in the L&V Wallpaper Vault!
Here's to you in 2022, my friends!
Our Love Letter subscribers receive new wallpaper downloads each month via email as well as access to the Lily & Val Wallpaper Vault! Receive years' worth of monthly downloads right at your fingertips!