The best thing about going back to school was gathering all of my back-to-school supplies!  I loved choosing my notebooks, what pens I would use, and organizing it all in my backpack (is it any surprise I love stationery?).  The older I got, the more I realized it was even more fun to add some personality to my supplies!
Sure, those white and black composition notebooks are cool and classic- but why not add some pizzaz?  Today we're showing you three ways to make those classic notebooks extra special for back to school.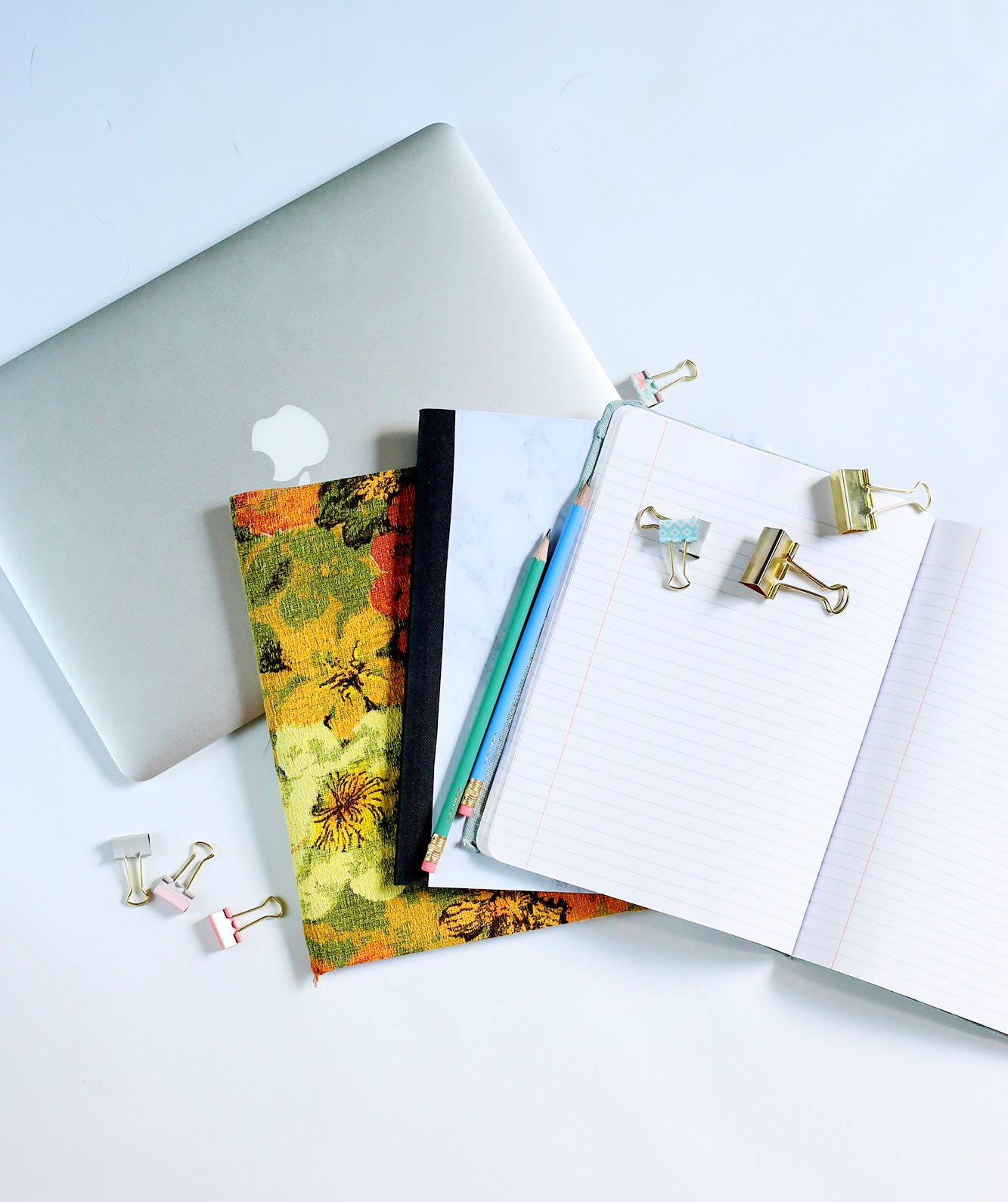 DIY Composition Notebooks:
Here's what we used:
3 composition notebooks
2 different patterns of fabric
1 roll of marble contact paper (found at any hardware store)
Felt letters
Mod Podge + sponge applicator
Felt glue
DIY Composition Notebook #1: Cover With Vintage Fabric
1. Layout out fabric with the good side (the one that will be showing)  facing down.
2. Using the sponge applicator, paint the Mod Podge all over one side of the notebook.  Lay the glued side onto the fabric, pressing firmly so the fabric sticks.
3. Paint Mod Podge on the other side of the notebook, and wrap the fabric tightly around.  Now the entire notebook should be covered in the fabric.  Smooth the wrinkles and press the fabric firmly onto the cover.
4. Let fabric set for at least an hour before cutting off the excess and gluing the edges to the inside of the notebook covers.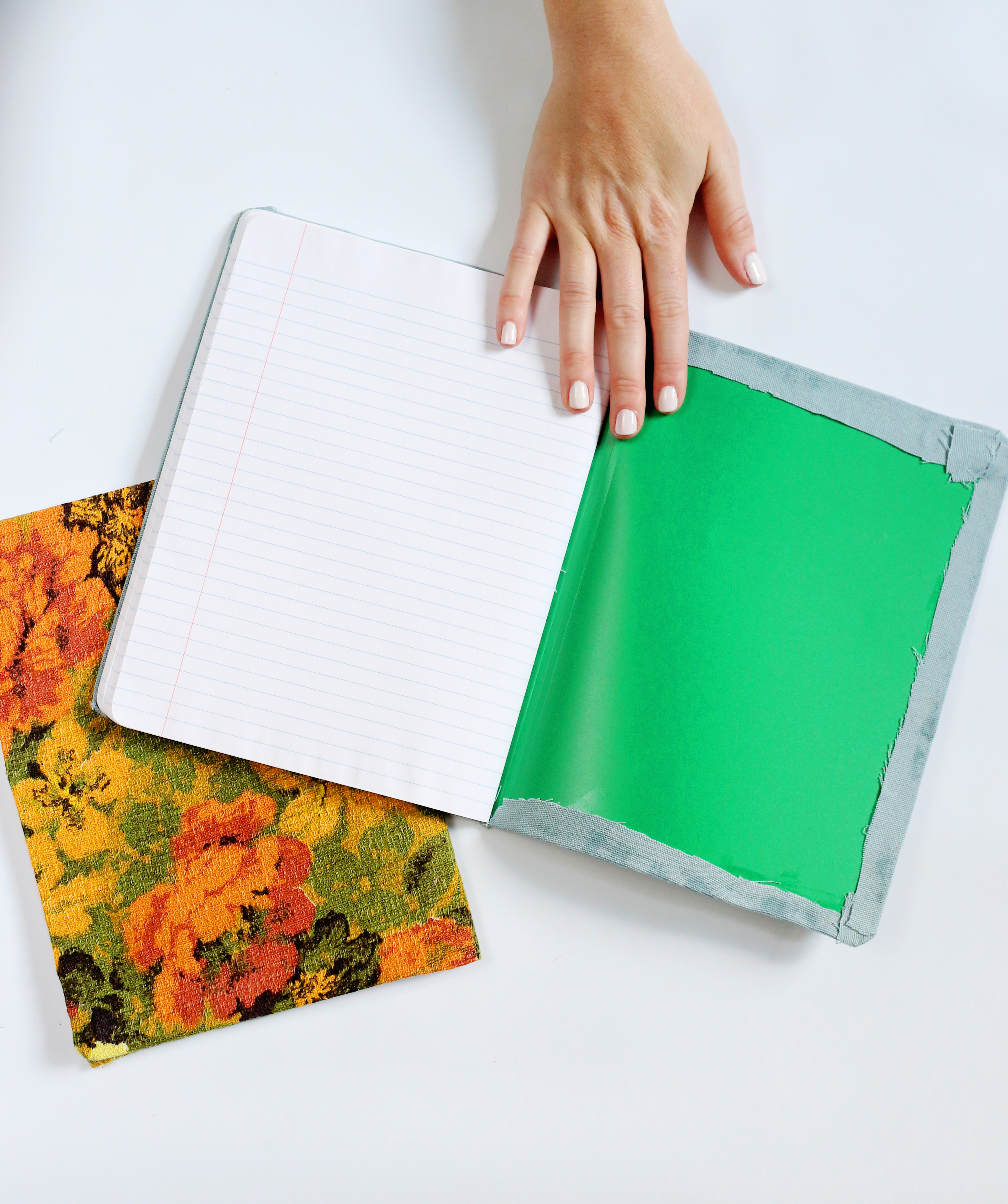 DIY Composition Notebook #2: Marble Contact Paper
This is virtually the same as adhering fabric, except you don't have to mess with the glue!  I wanted to keep the black fabric spine, so I cut out two separate panels for each side of the cover.
Contact paper is very forgiving, so if it bubbles or wrinkles, you can pick it up and try again!
DIY Composition Notebook #3: Felt Letters
Once you have a notebook covered in fabric, you can add more detail!  I used felt letters to spell out 'Write' and then adhered them with felt glue.  You could also spell out class subjects like 'Math', 'English' and 'History'.
Even if you aren't going back to school, these custom notebooks are great for your office or to give as gifts.  It was so much fun and I will be keeping them on my desk for all to see!