Ribbons, bows and gift tags – oh my!  It's gift wrapping time and I could not be more excited!  Just like the song- and our new print– says "brown paper packages tied up with string, these are a few of my favorite things."  That's especially true for me!  I've always loved taking simple kraft paper and adding some festive detail to my gifts.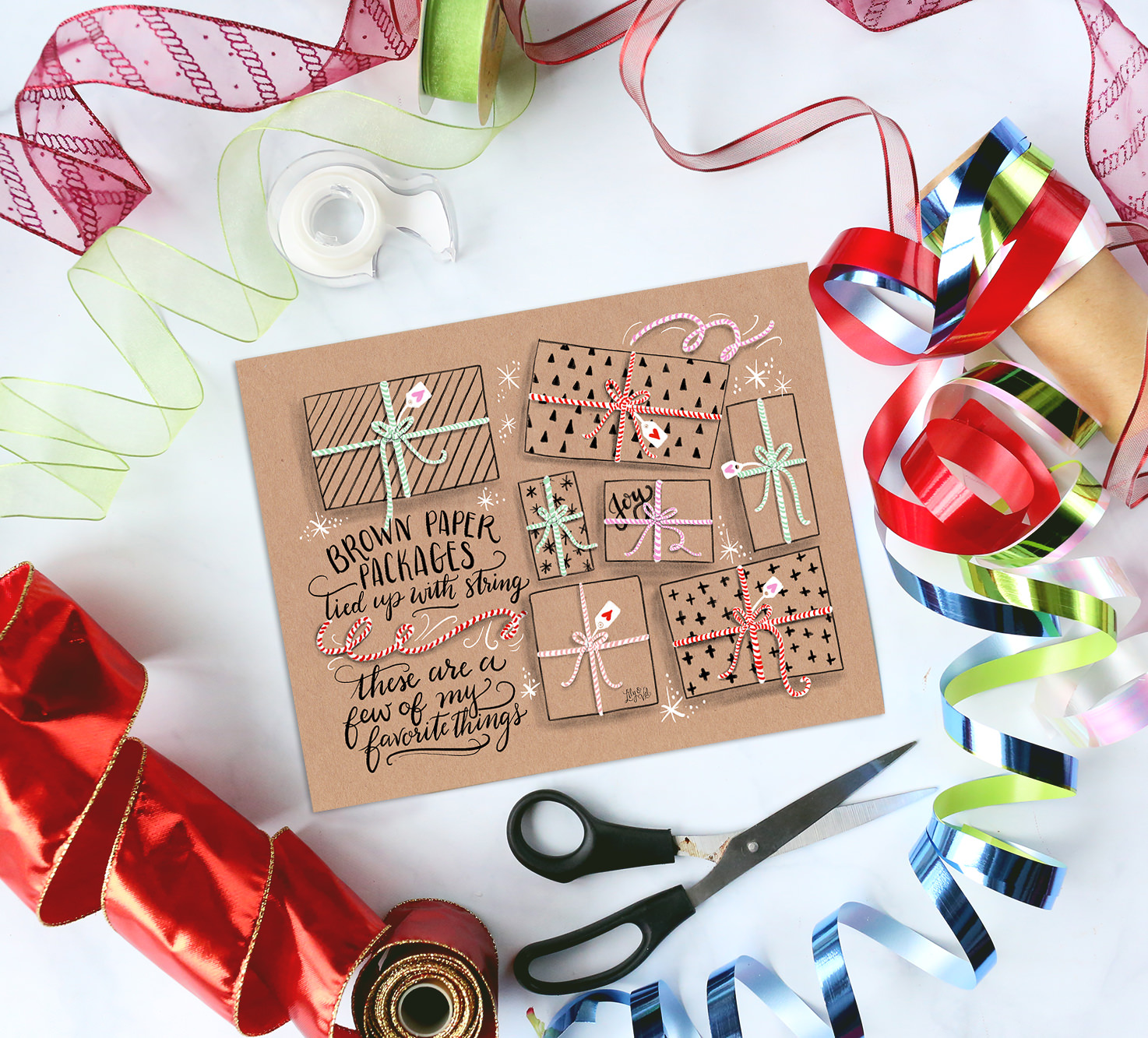 If you are using kraft paper to wrap your presents, try something new!  Here are three crafty ways to make your brown paper stand out under the tree!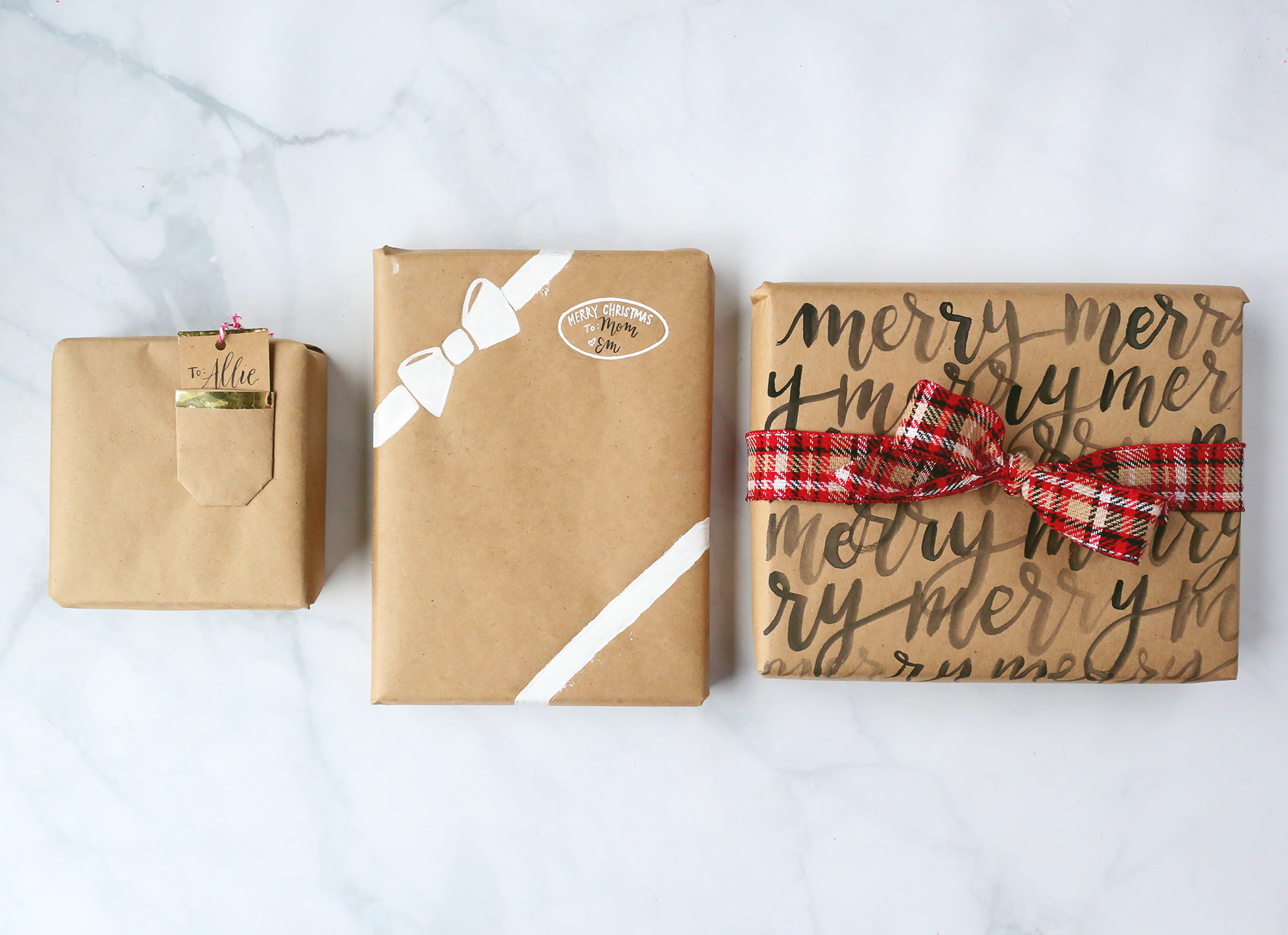 Paint it pretty
Don't have ribbon?  Don't worry!  All you need is some white paint to create the finishing touches.  Use a pencil to sketch out the ribbon and bow, then fill in with a small paint brush.  I even drew on the gift tag, too!  Use a white gel pen to sketch out the 'sticker' and a black marker to write in the names.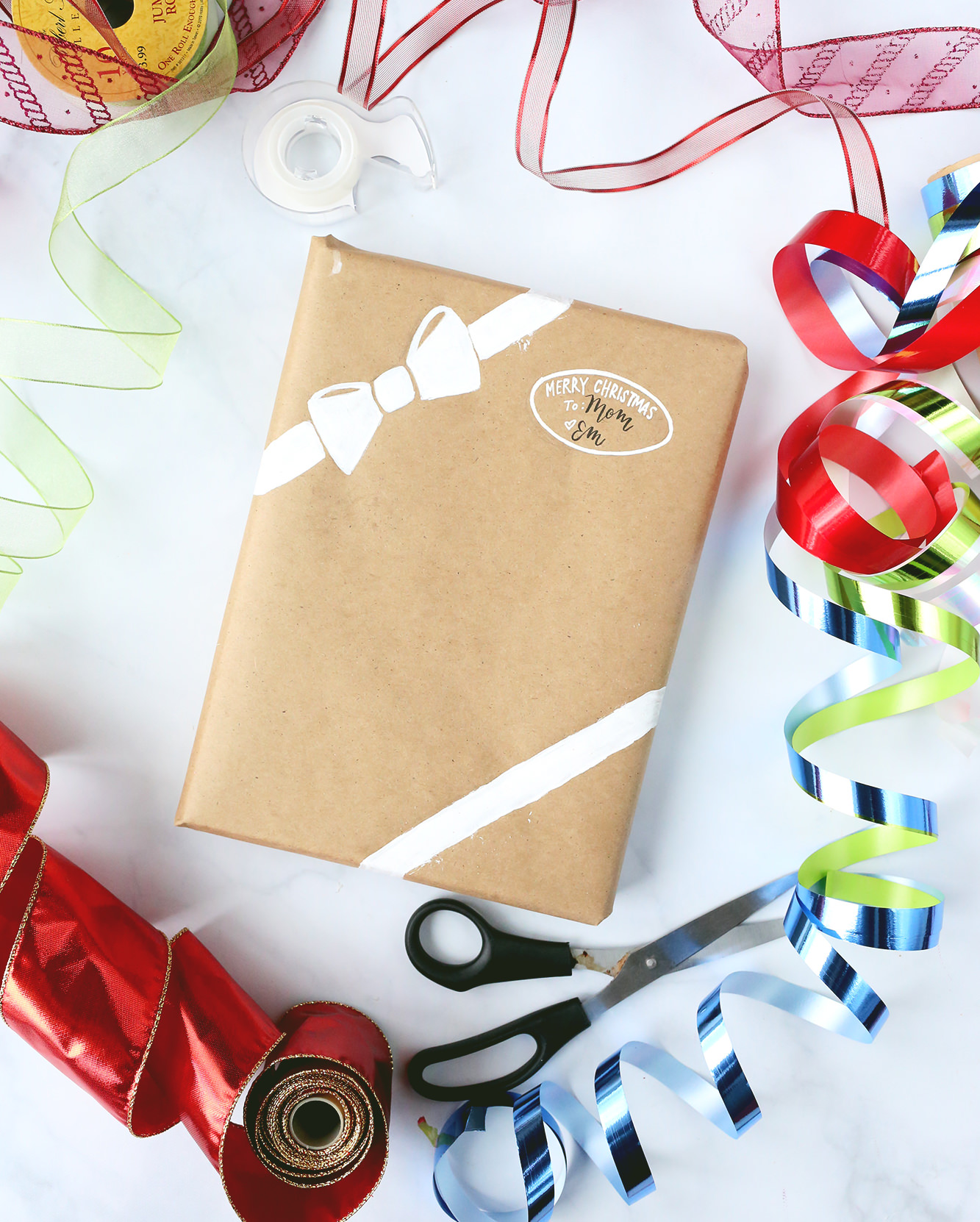 Create your own pattern
If you can't find the pretty paper you're looking for at the store, you can make it yourself!  I used a watercolor brush pen and black ink to paint the word 'merry' all over this brown package.  I love the shading in the strokes of each letter, and that each word is different. Don't worry about precise writing, it's all part of the pattern!
Pick a pocket
I love this idea of adding a simple pocket to the kraft paper- it's simple and minimal!  Create a 'shirt pocket' by first cutting out a tag in the size you would like.  Then, lay the tag onto the kraft paper and cut out enough of it to make sure it wraps around the edges of the tag- this is your pocket!  To give mine more detail, I folded in the bottom corners of the pocket, as you can see in the pictures below.  When it was time to glue, I glued the pocket without the tag inside.  Once it was dry, I added a string to the tag and slid it into place!
Add some shine with the metallic gold washi tape!  Simple, but still special!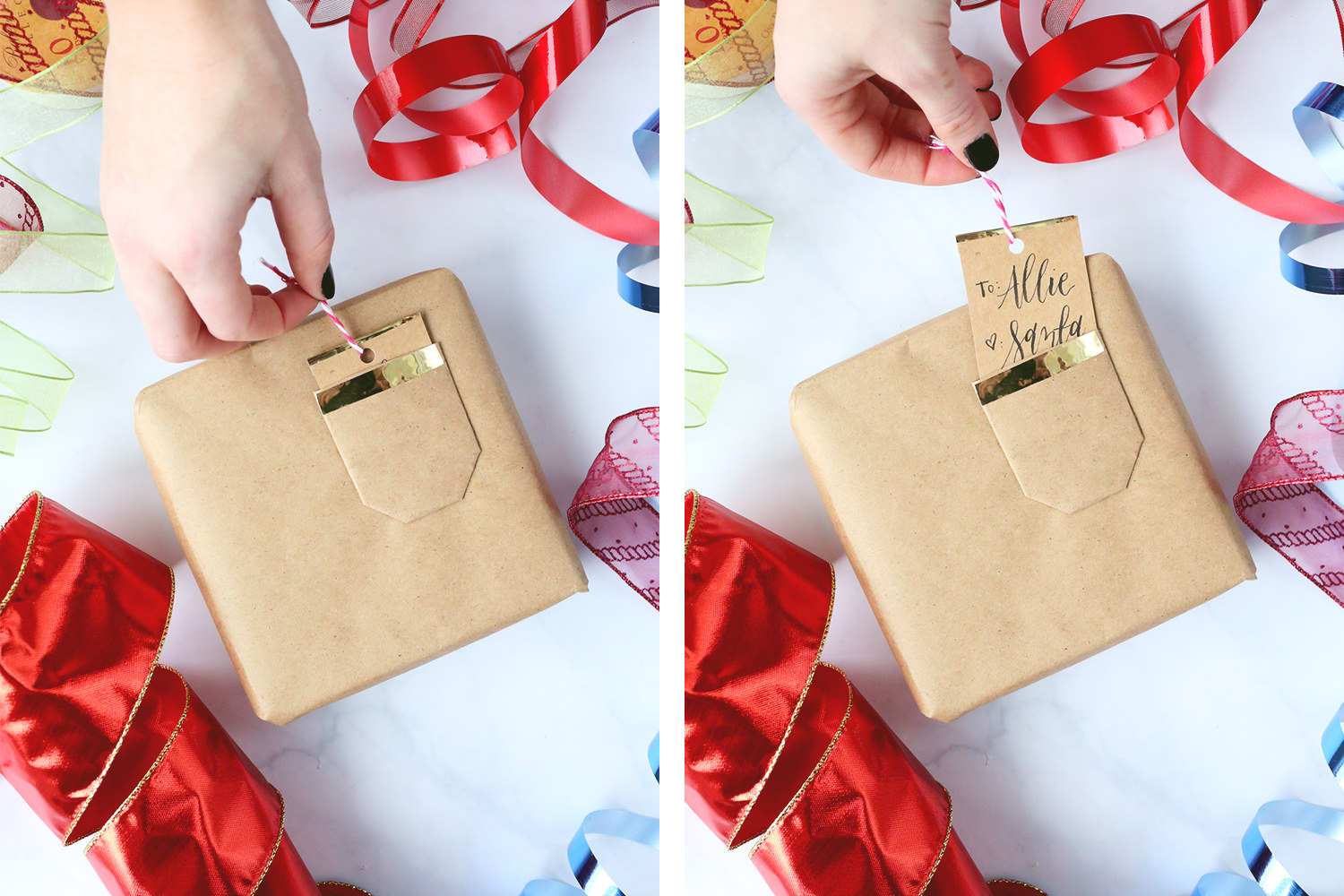 Wrapping with brown paper packages  is classic and beautiful!  Give these ideas a try and show some personality on that gift wrap!  Our "Brown Paper Packages" design is also available as card in the shop, and it makes for the perfect card to go with these DIY ideas!
If you give these ideas a try- or create some of your own- show it off on Instagram!  Tag us @lilyandval and #lilyandvalliving, we'd love to see!  Happy wrapping!
Photos courtesy of Jenny Poe