We're all about desk accessories- even better when they're practical!  This fun little DIY is definitely one that serves a purpose and also adds some style to your office space.  We took our love of chalk art and turned it into a calendar for your desk!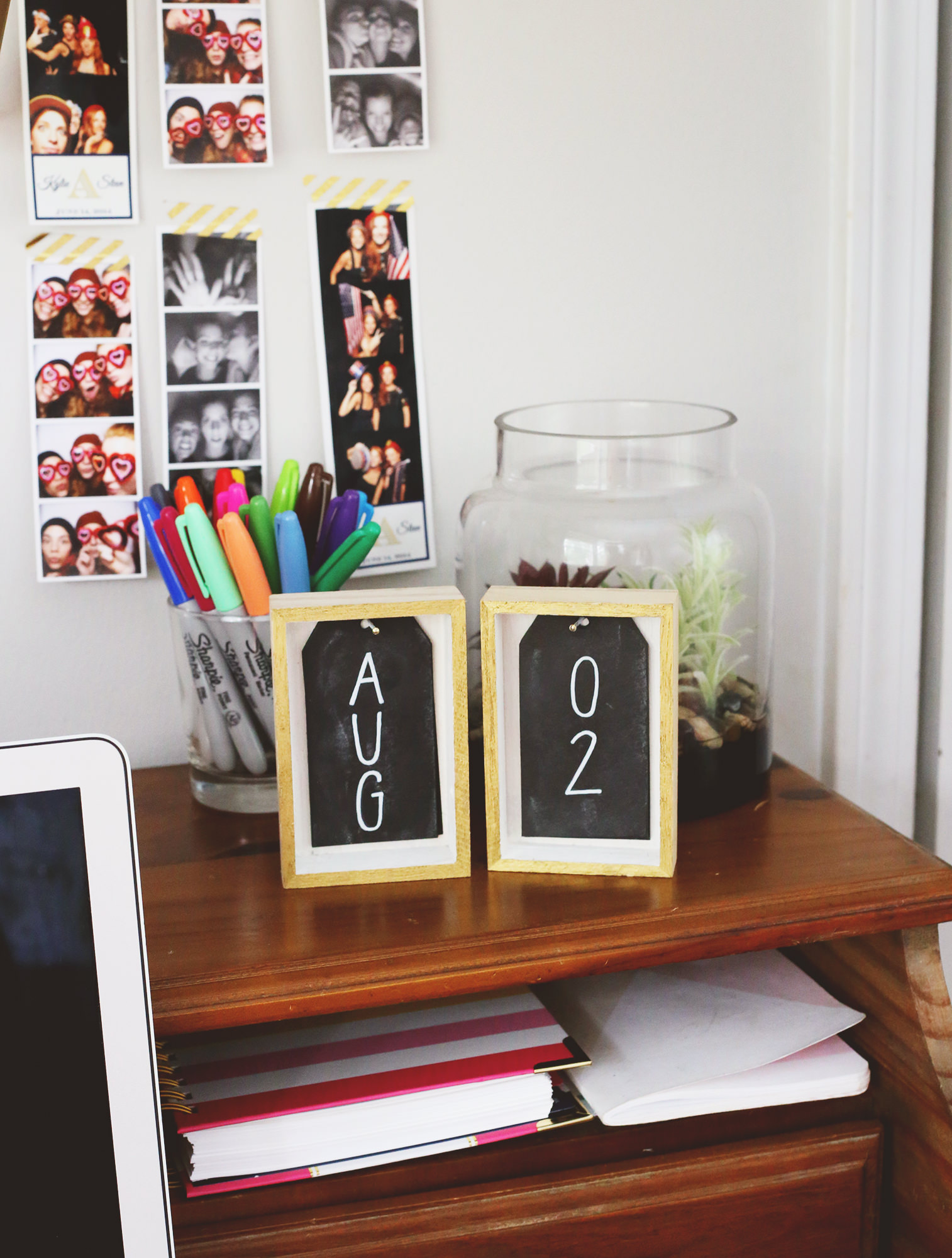 What you'll need:
– Two small, plain wooden boxes (with or without lid)
– Chalkboard or black gift tags (you could make your own with card stock and a hole punch too!)
– White gel pen
– White chalk
– Two small nails
– White and gold acrylic paint
First, remove the lids of your wooden boxes.  What's left is the frame for your calendar tags!  I found these wooden boxes in the craft section of Walmart and thought they would make a perfect frame for this DIY!
Next, paint the inside of the boxes white so the black tags stand out and look more styled.  I also added gold paint to the edges because gold makes everything prettier!
Next, make sure those black tags fit into your boxes.  I had to trim mine a little so they would be a perfect fit.
After that, write out all twelve months on your black tags and a tag for every day (up to 31).  I used a white gel pen and once that was dry, I 'seasoned' the tags with white chalk to give them a chalkboard feel!  So cute!
Then, hammer a nail to the top of each of the boxes for the tags to hang on!
Voilá!  Your DIY desk calendar is finished!  You could glue the boxes together, but I really liked they way they look next to each other.  This is a fun, interactive calendar that adds a decorative touch to your office space!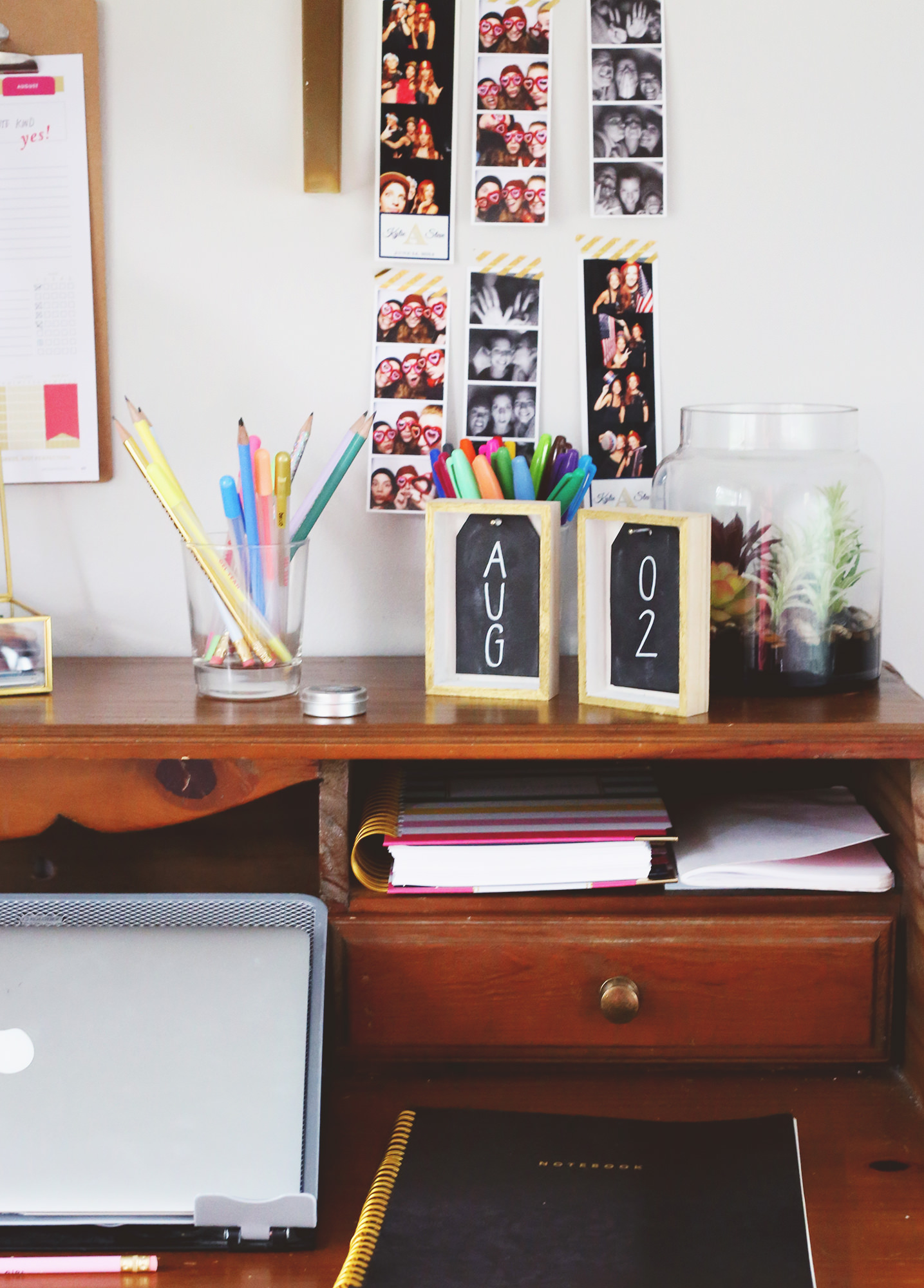 We love this DIY idea because it only takes a few steps and you can make it your own by painting the wooden box any color/style you want!
Photos courtesy of Jenny Poe