We are so excited to finally offer stationery sheets and monogram stationary sheets through our printable stationery sheet downloads just in time for National Letter Writing Month!  To celebrate we decided to share some fun and simple ideas to decorate your own envelopes to coordinate with the stationery style you choose.
After so many of you loved the stationery sheets from the Letter writing Box last year we knew it was time to offer stationery sheets just like the ones in the box. Many people asked for monogram stationery specifically….and we were able to deliver!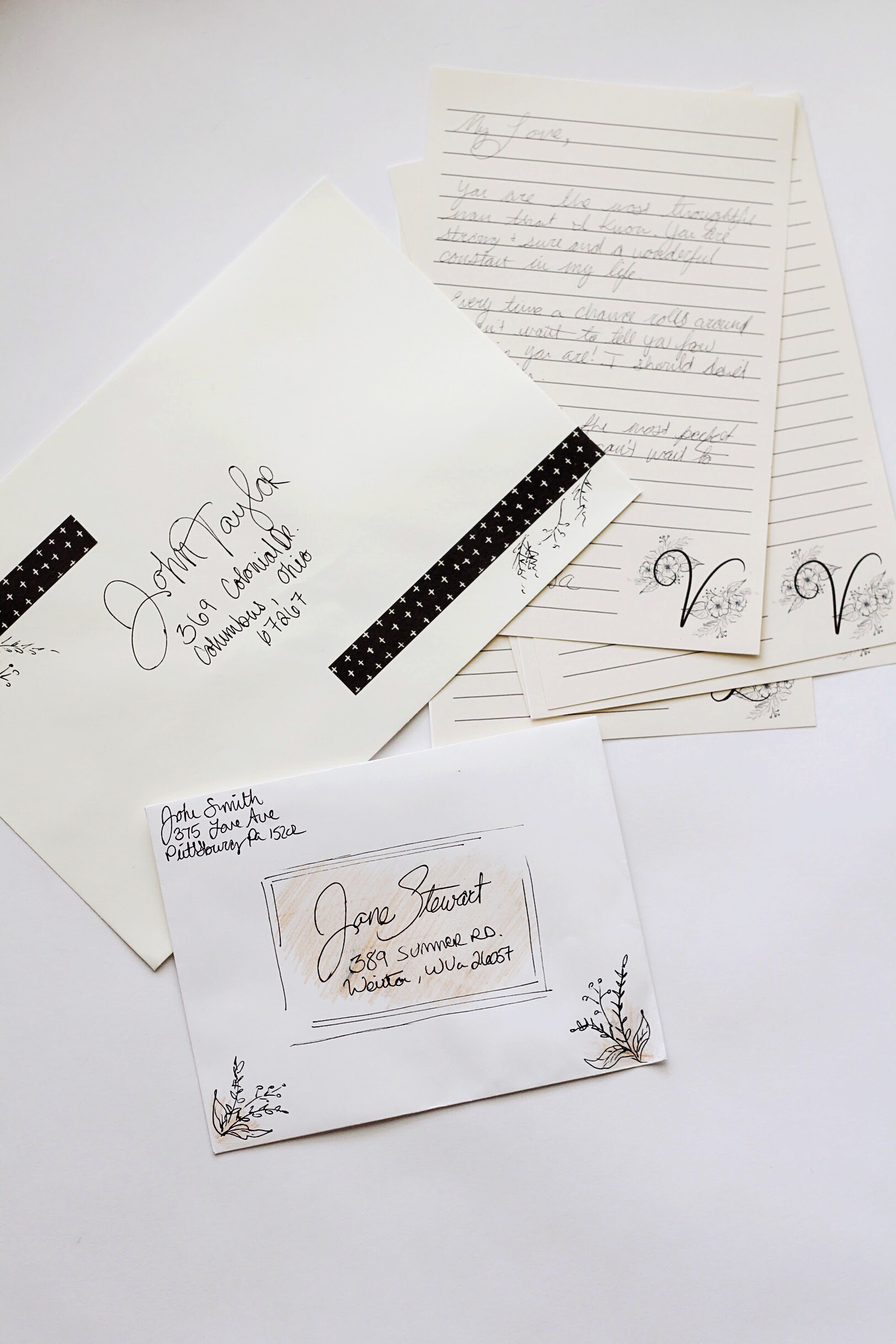 I love how neutral this monogram style sheet is! The black and white washi tape that will be coming soon looks lovely with this neutral design.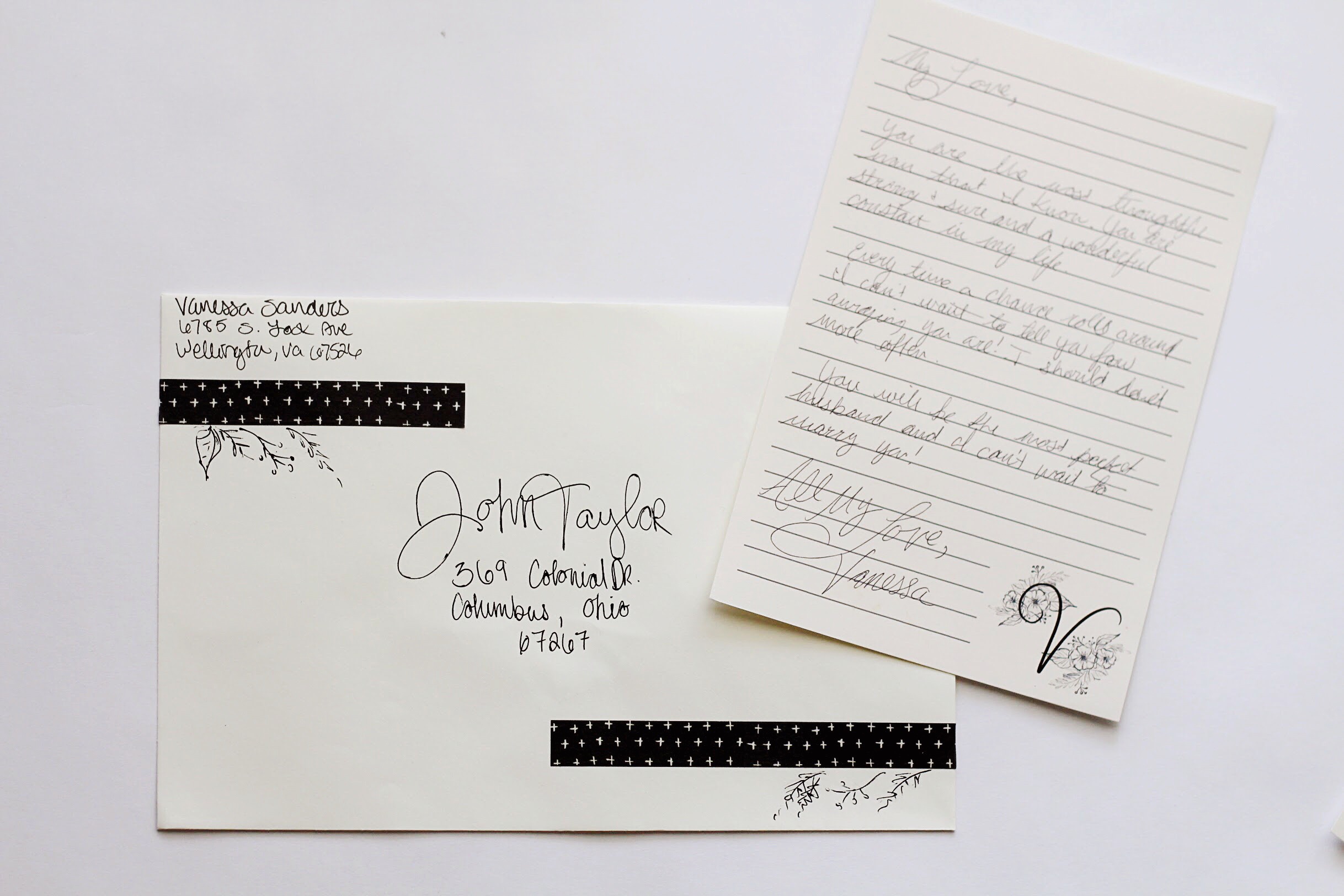 I think my favorite stationery is this beautiful clementine and floral design. The colors are so soft and go perfectly with some watercolor brush stroke details on your envelope.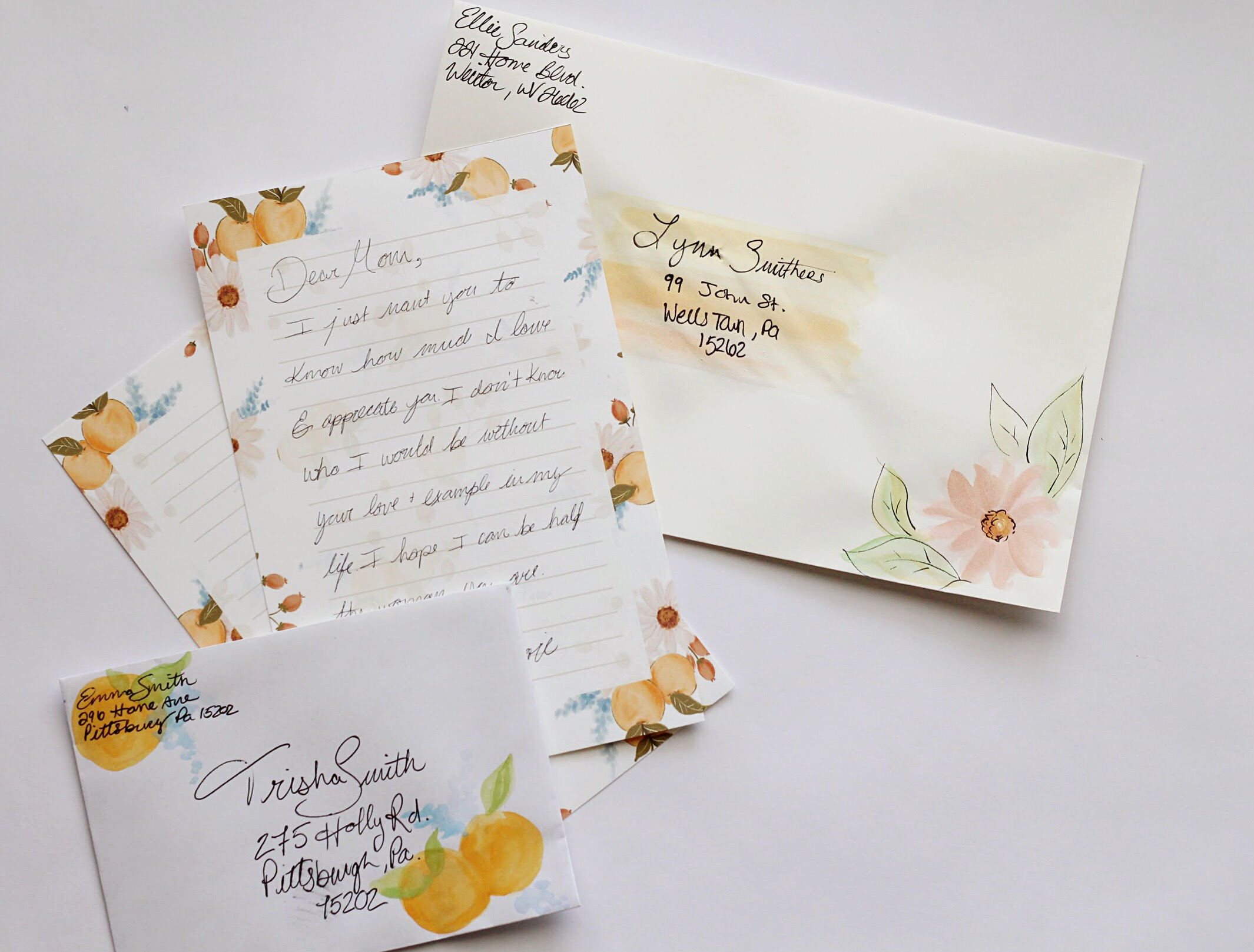 Consider letting the illustrations inspire your envelope decorating. Adding some simple clementines here was super easy with a little watercolor and a small round paintbrush.
For the floral monogram stationery sheets, I used the flowers to inspire the colors and details on the envelope. Since each letter features a different flower species, your set will be truly custom. Adding some lettering to match your flower is the perfect way to make your letter seem even more special!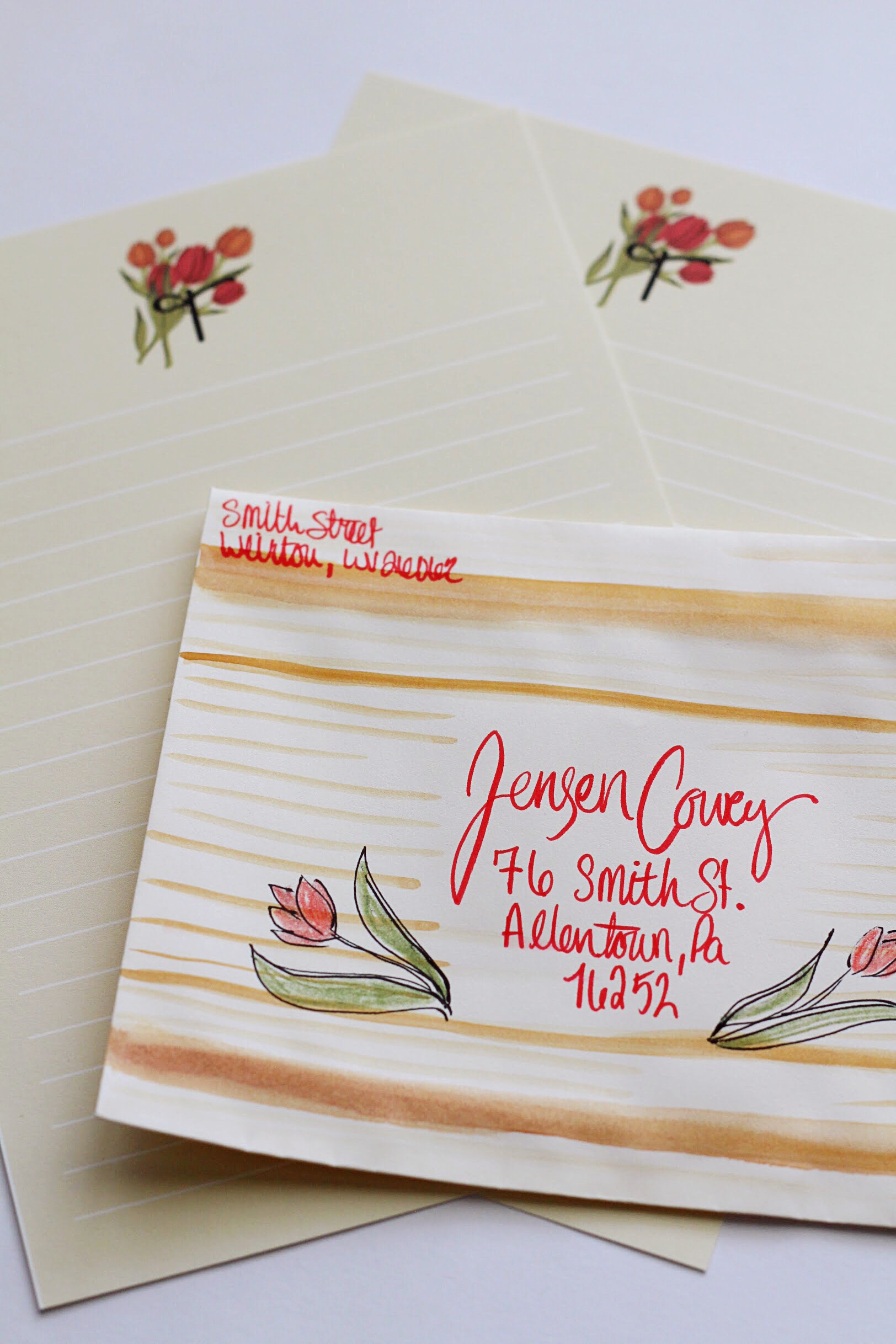 Boxing in your recipient's address is a great detail to add to your envelope. By adding a fun scallop detail here, we can incorporate multiple colors from the stationery.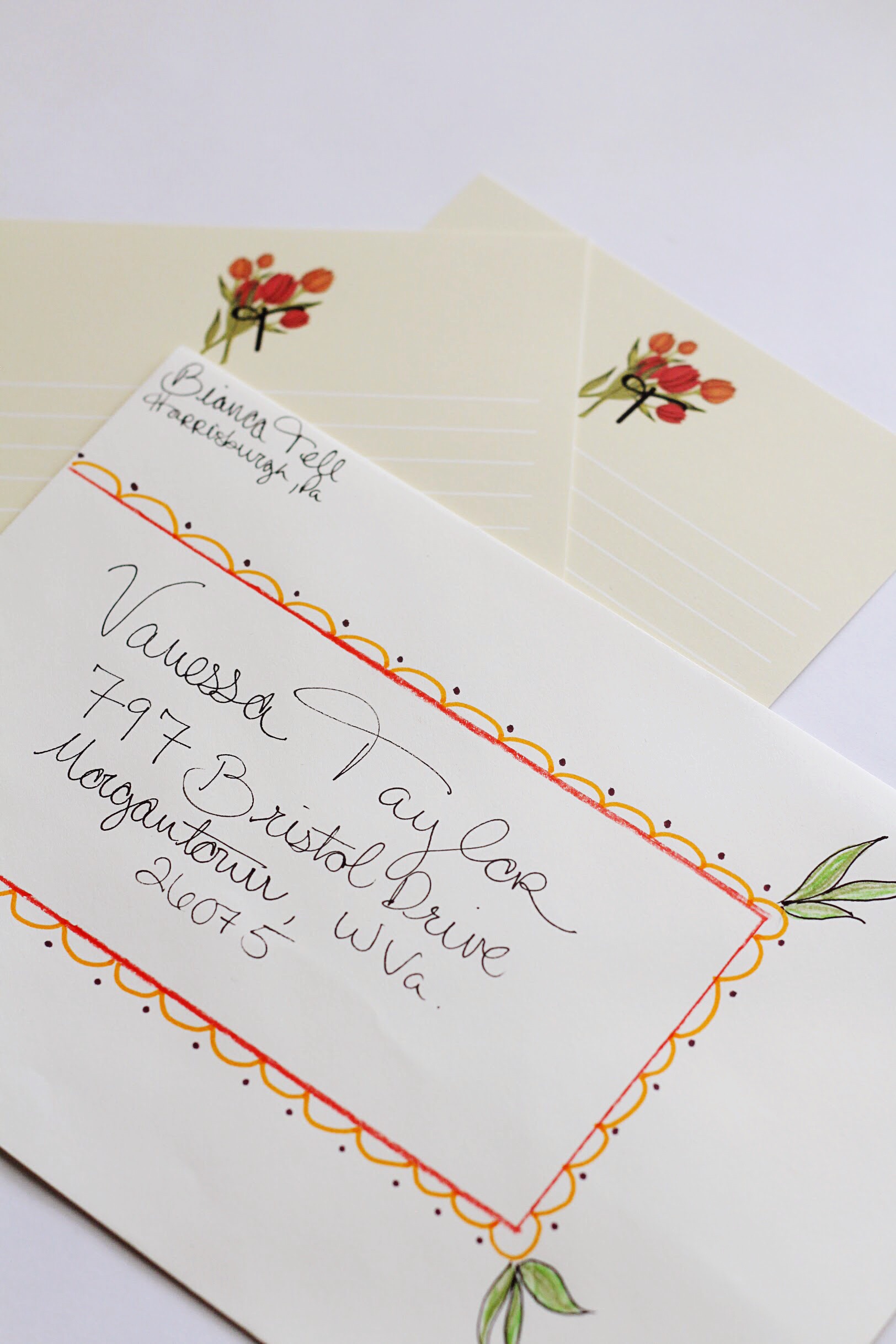 Another great example of the floral monogram stationery allows you to use different colors and details. The black and white gingham washi and herb washi go beautifully with the "W" stationary florals. Consider using dots and borders to accent the front of your envelopes.
It's so simple to mimic the pink florals from the stationery to the corners of your envelope and borders. Here I used watercolor, markers, and colored pencils for the leaf designs.
The "Bonjour" stationary has such lovely soft blush and blue tones, we just had to use them on the envelopes too. Using watercolor, brush on some color in the areas you would like to feature.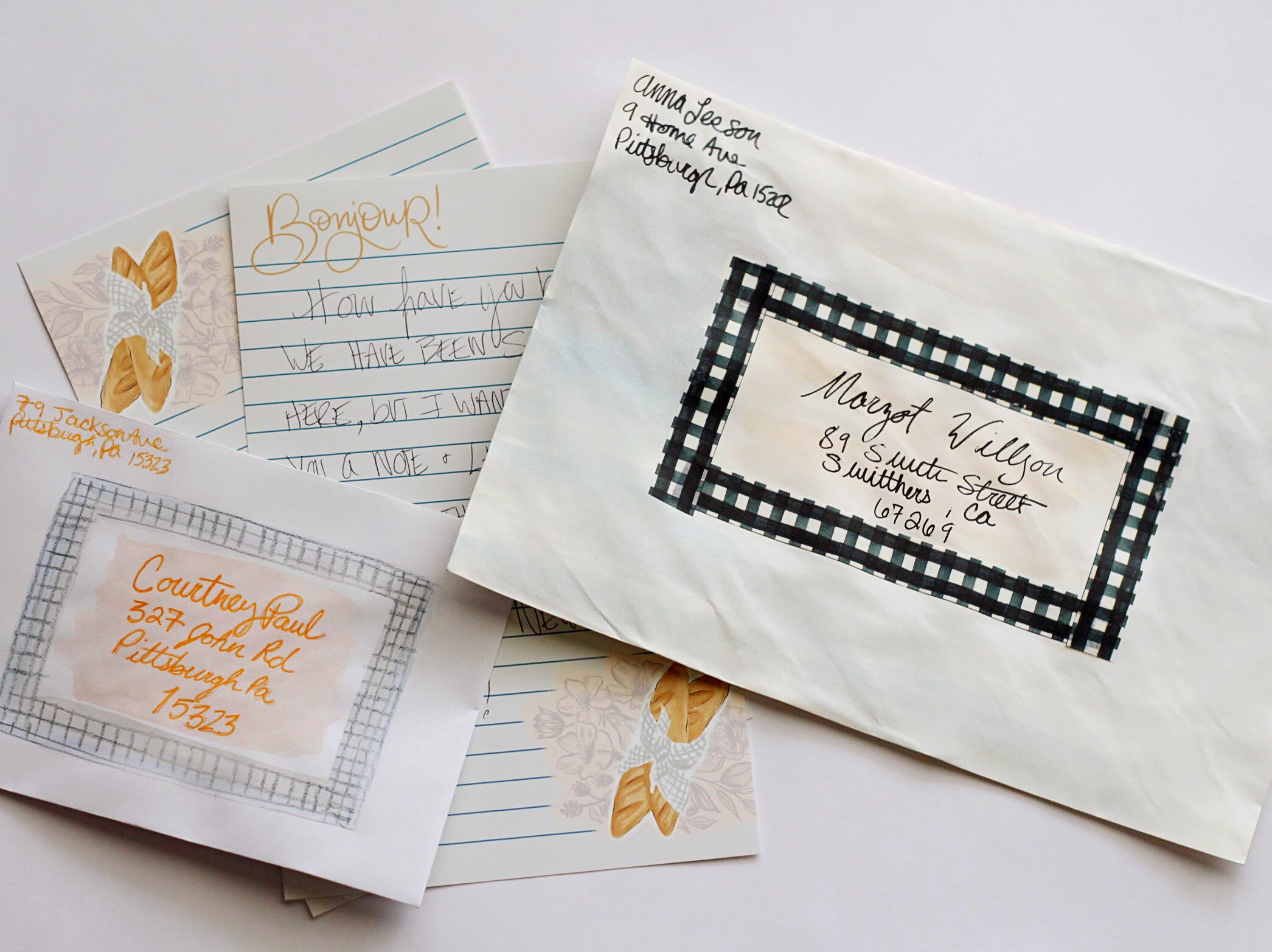 Don't have washi on hand? A drawn on gingham border will do the trick just as well!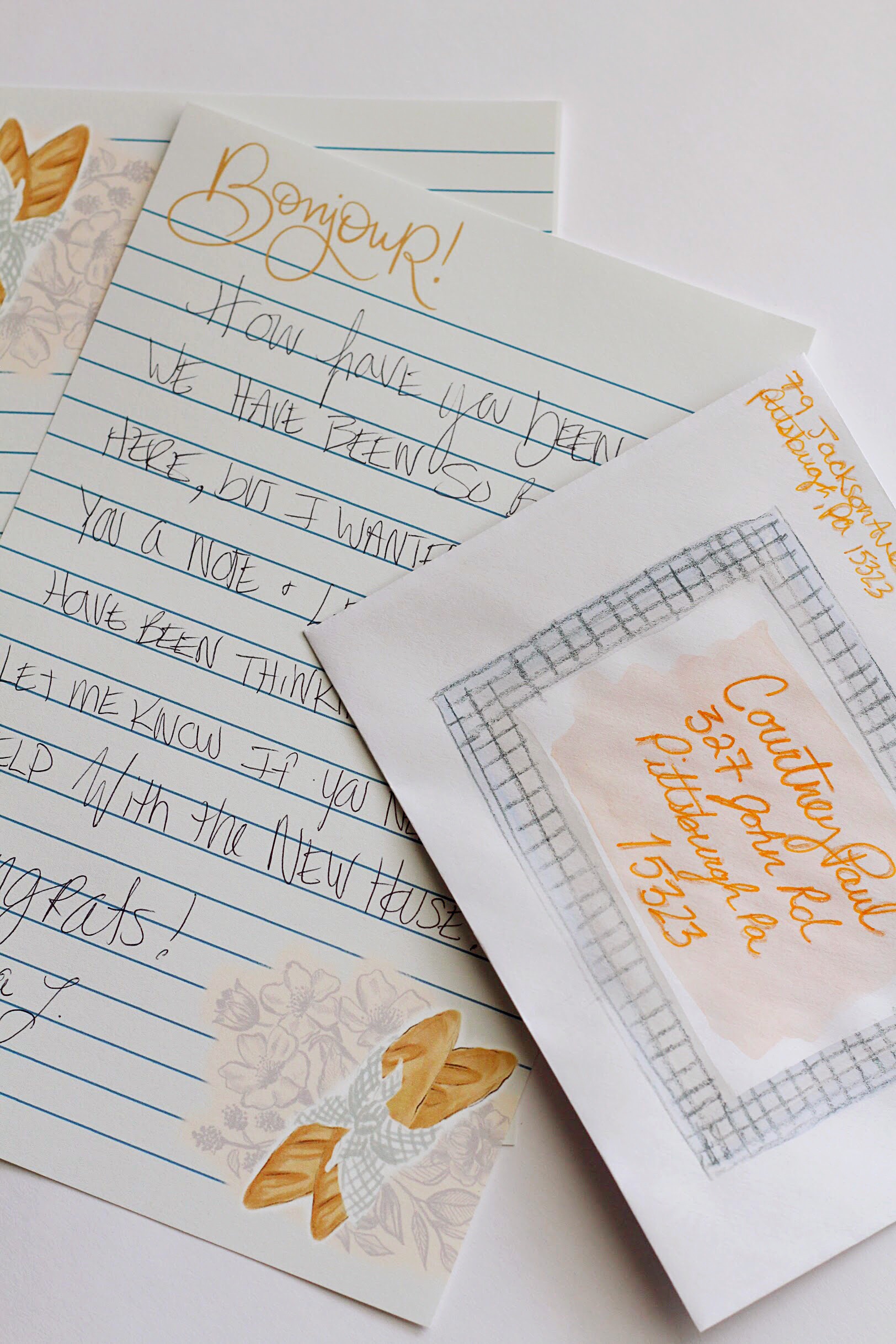 The coffee and flowers stationery illustration is full of great colors and designs to inspire your envelope details. Try using watercolor, colored pencils, and washi all to create a layered look.
The little pyrex mug inspired the drawn flourishes and gold dots on this envelope design.
Don't forget, the backs of your envelopes are a great place to add some simple decoration as well. Consider a faux drawn "seal" or a border on the envelope flap.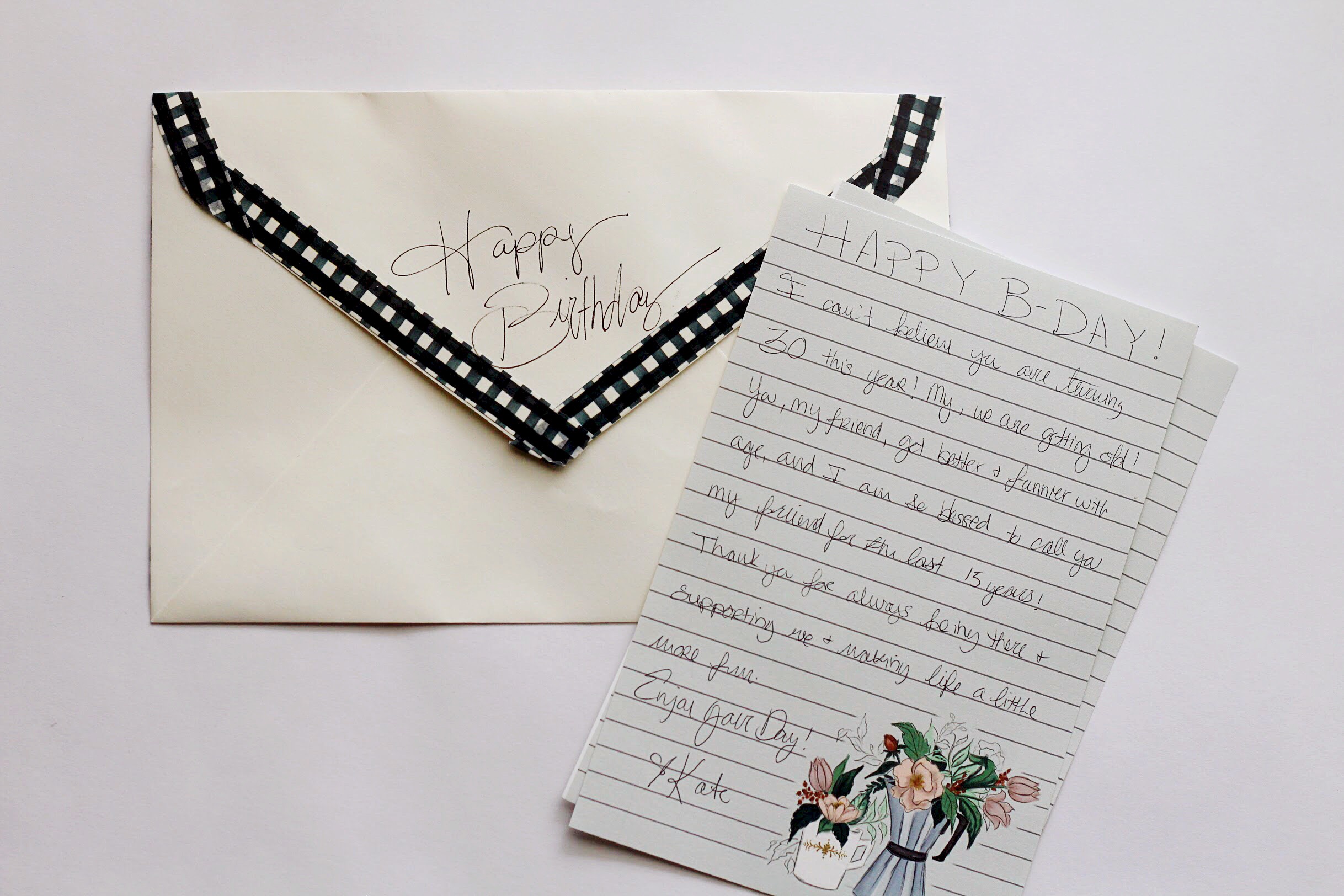 For our envelope decorating gather up your washi tape, colored pencils, Tombow twin tone markers, metallic sharpies, watercolors , scissors and anything else you want to use to spruce us your envelope. The sky is the limit, and the stationery is the perfect place to spark your imagination.