The only thing that can rival a hot summer day is a cool summer night, right?  From the heat of the sun to the heat of a bonfire, summer nights give us more time to spend outdoors during the longest days of the year. One of my favorite things about these evenings is the s'mores! Not only are they delicious to eat, but they're also just so fun to make!  I love gathering around the fire with friends, listening to the crackle of the flames while the crickets come alive in the background.  Nostalgia is thick in the air for sure!
My favorite way to make one of these delicious sandwiches is with a
really
toasted marshmallow!  It's ooey-gooey and melts the chocolate quite nicely.  I love the scene in the Sandlot where Ham tries to explain a s'more. "You're killing me, Smalls!"  If you haven't seen this scene in a while, you have to
watch
!
Since we are so excited s'more season is here, we thought we'd add some pizzaz to your typical campfire get-together with DIY s'more kit inspiration! Valerie created these hand lettered, chalk art bag toppers to make the kits extra special and fun. Simply fill ziploc sandwich bags with ingredients for two (or three) s'mores, print & cut out the bag toppers, fold the topper over the bag opening and staple!  Guest will enjoy the simplicity of grabbing a cute s'more kit and the only thing left is starting the fire!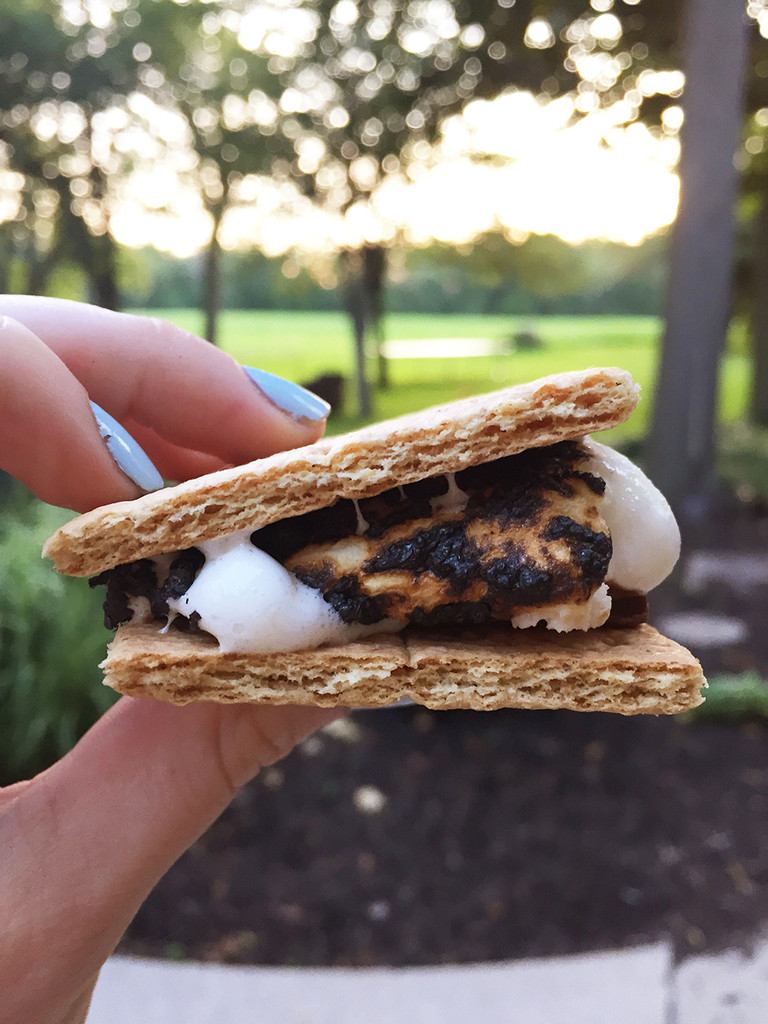 I told you I liked mine roasted. Enjoy!