The 2016 Lily & Val Holiday shoot was filled with lots of candy, marshmallows, sparkle, bottle brush trees, AND felt garlands!! These adorable strands brought such a sweet touch to our "Marshmallow World" Christmas theme and they are super easy to make! With a few supplies, you can make them while watching your favorite Netflix show.
DIY Felt Garlands
You will need:
Felt balls in various colors. You can find this variety pack on Amazon or buy them by the color on Etsy.
Embroidery floss in your desired color
A needle
Scissors
Directions: 
First, choose your colors and group then together. We love these felt garlands for Christmas, but you could change the colors to make them usable all year!  Then, arrange the felt balls in the order you would like them to appear on the garland.
Thread the embroidery floss through the eye of the needle and begin stringing the felt balls onto the floss using the needle.
Once you've achieved your desired number of felt balls per garland, cut the floss and tie a loop on both ends.
You could leave the felt balls grouped together without any floss in between, or spread them evenly apart on the strand. Both versions look so cute!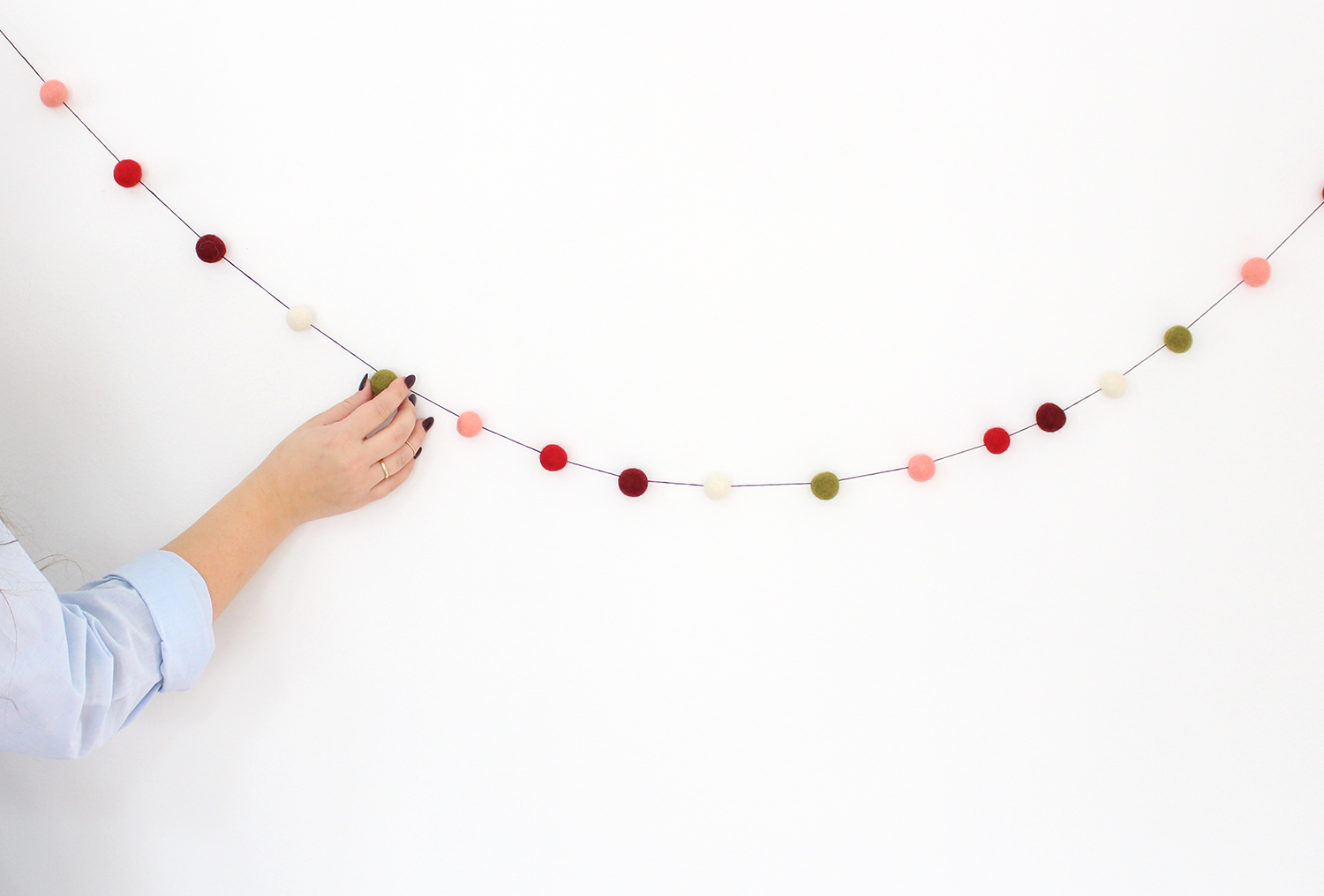 Such an easy DIY to make a big impact in your holiday decor this year!