Last week I drove from Indiana to Pennsylvania to meet the new L&V team members, and it was the most beautiful drive ever!  It seems like overnight, the Midwest became saturated with orange, yellow and red trees.  This is such an amazing time of year to take a drive, take a walk, and appreciate all of nature's color palette!
Inspired by our "To Everything There is a Season" print and the nature walks of our youth, we are bringing you a fun, Fall DIY using leaves that already cover your backyard! Painting the leaves a metallic gold is an elegant twist.
For this DIY, you will need:
– Leaves! (Various shapes and sizes)
– Gold spray paint (or a spray paint of your choice)
– Picture frames (clear, or with a white background)
– Chalk marker or acrylic marker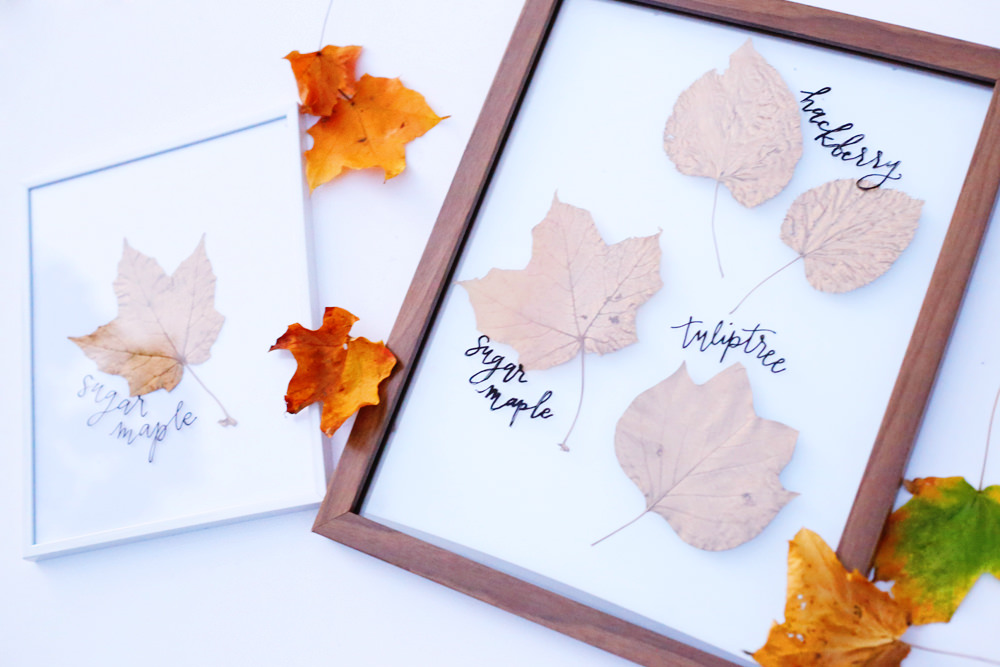 First things first: take a little nature walk!  Head to your backyard and hunt for recently fallen leaves- no crunchy ones.  Find leaves with shapes that you like and sizes that will fit your frame.
After you gather your collection, slide them into the pages of some books to flatten out overnight.  Then, the next day,  spray paint them with a metallic gold spray paint!
Follow the directions on your spray paint bottle, and work in light layers!  The leaves don't take a lot of paint – they are very easy to cover!
Once dry, arrange in your picture frames and write the tree's name on the front of the glass with your marker!
I searched online to match the leaves with the correct tree types. To narrow down your options, search for trees in your area. I searched 'Indiana trees'!  It took a little bit of time but it was actually pretty neat to find the trees that are in my backyard!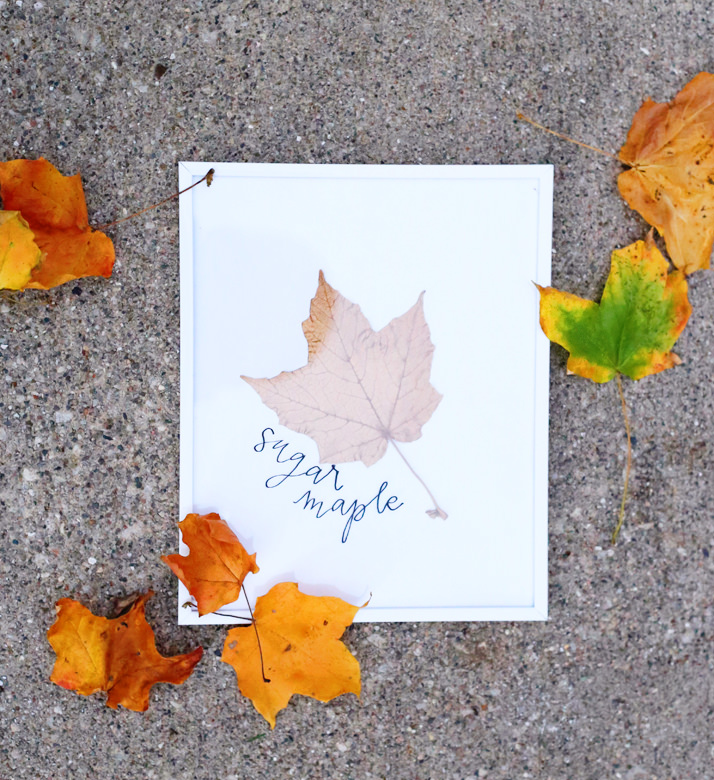 I love using a clear frame to display these leaves because it has an elegant field guide look to it!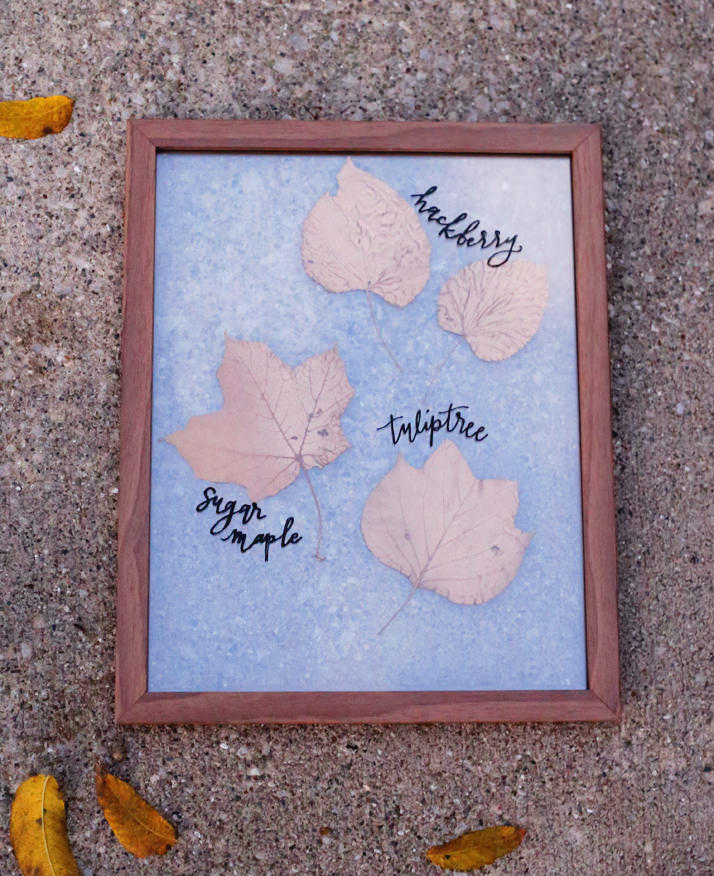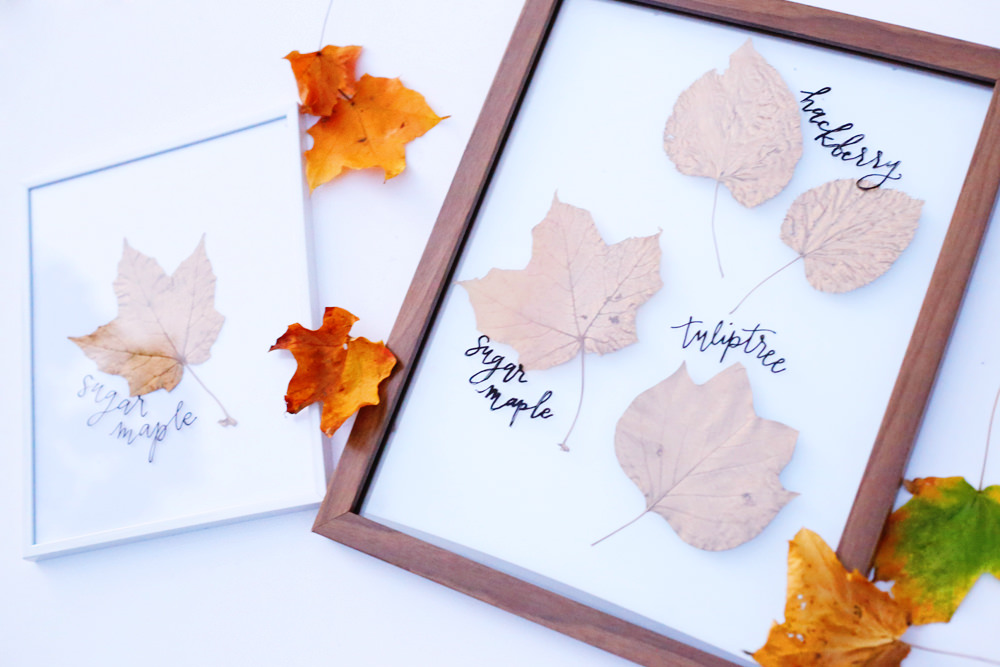 Every season should be savored- including the seasonal items in nature! In the Spring, we used pressed flowers to create unique wall art, now in the Fall, we have these beautiful leaves!