Before Valentine's Day comes Galentine's Day, a day to get girly and give out some love to your gal pals. Scrolling through all the amazing Galentine's-themed parties and treats on Pinterest brings inspiration for making February 13th the day for your girlfriends!  Because we couldn't help ourselves, we've come up with some super sweet treats you can give to the ladies in your life (check out our previous years' ideas, too!) Even better, this year we're including free downloads!
While it would be amazing to gift your friends makeup palettes and lipsticks for this holiday, we know that would put quite a dent in your pocket!  Instead of real makeup, we thought candy "makeup" could be so much fun.  Fill up a makeup bag with candy goodies wrapped in hand-drawn illustrations of some of our favorite beauty products!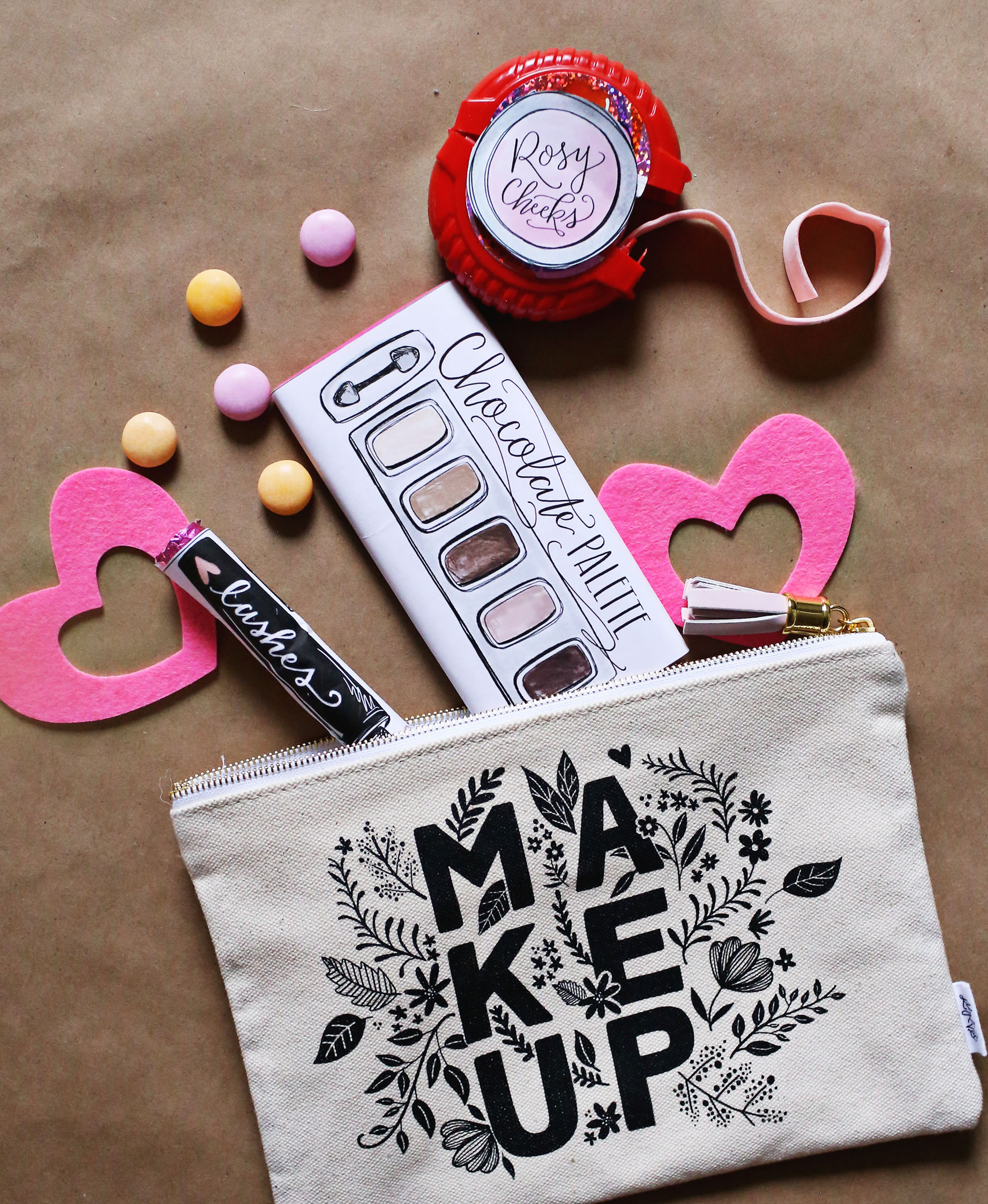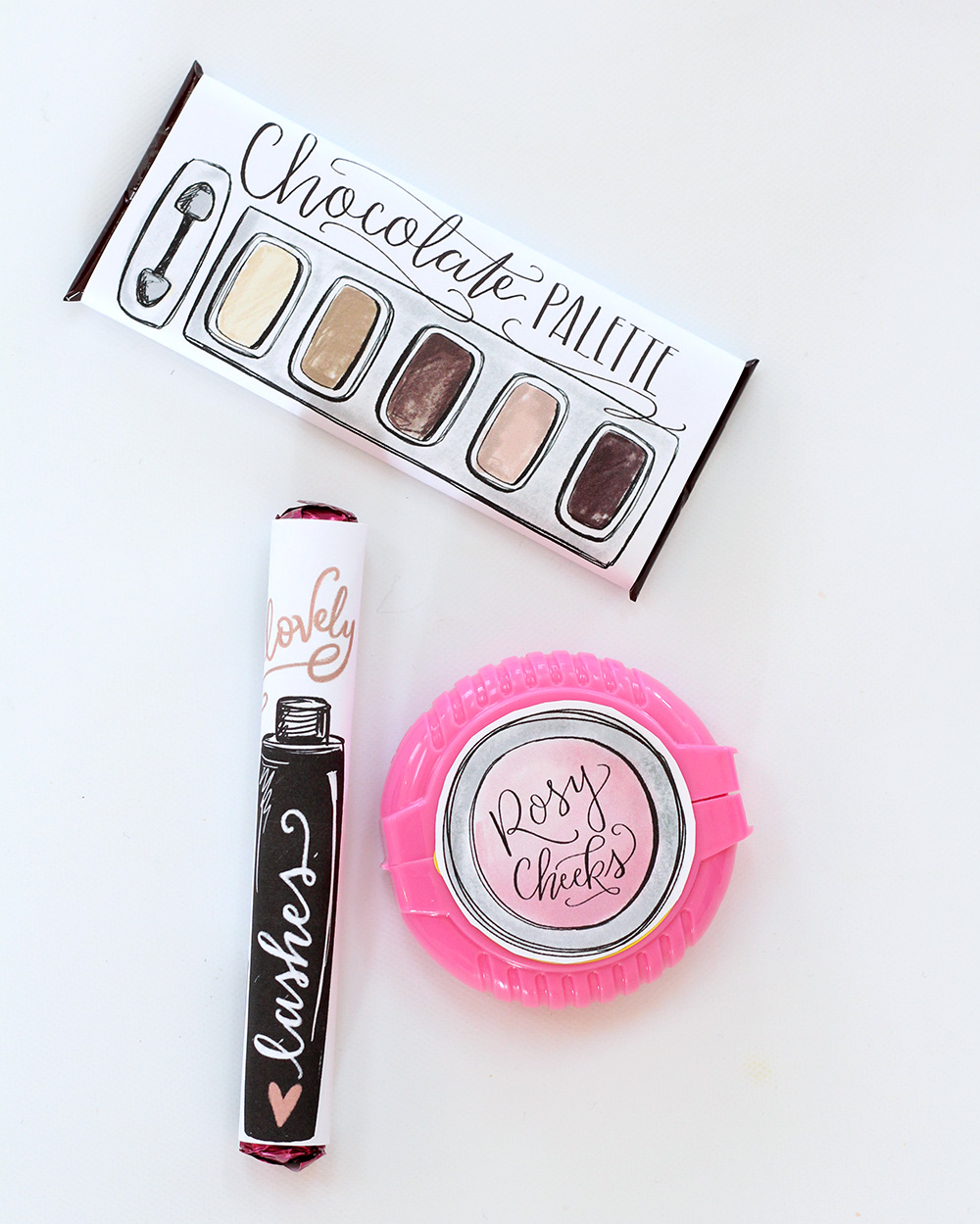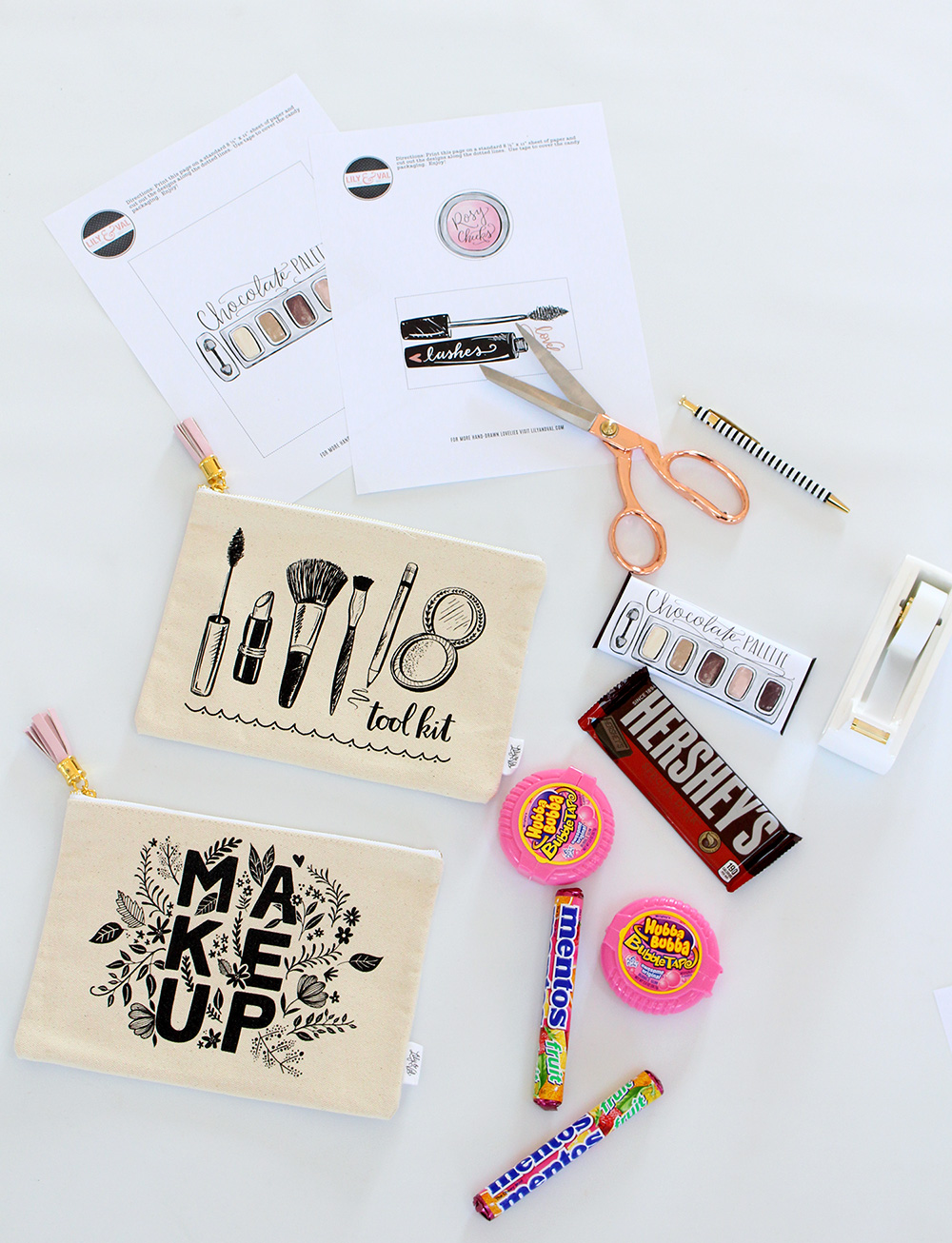 We've made this gift super easy for you with a free download!  Grab a gift bag or one of our lovely makeup pouches, a chocolate bar, some bubble tape gum, and a roll of Mentos to create this adorable gift!
To create this makeup kit, you will need:
– One roll of Mentos candies
– One container of bubble gum tape
– One chocolate bar (Any kind will work, but we used Hershey's)
– Our hand-drawn makeup labels (Download here) to print
– Scissors
– Tape
Directions:
Print out the makeup labels and cut them out along the dotted lines. Tape to the candy by sticking the blush label on top of the bubble tape label, and wrap the mascara and chocolate labels around the mentos and chocolate bar.  It's as simple as that!
Tip: Tape down the flaps on either side of the Hershey Bar before wrapping it!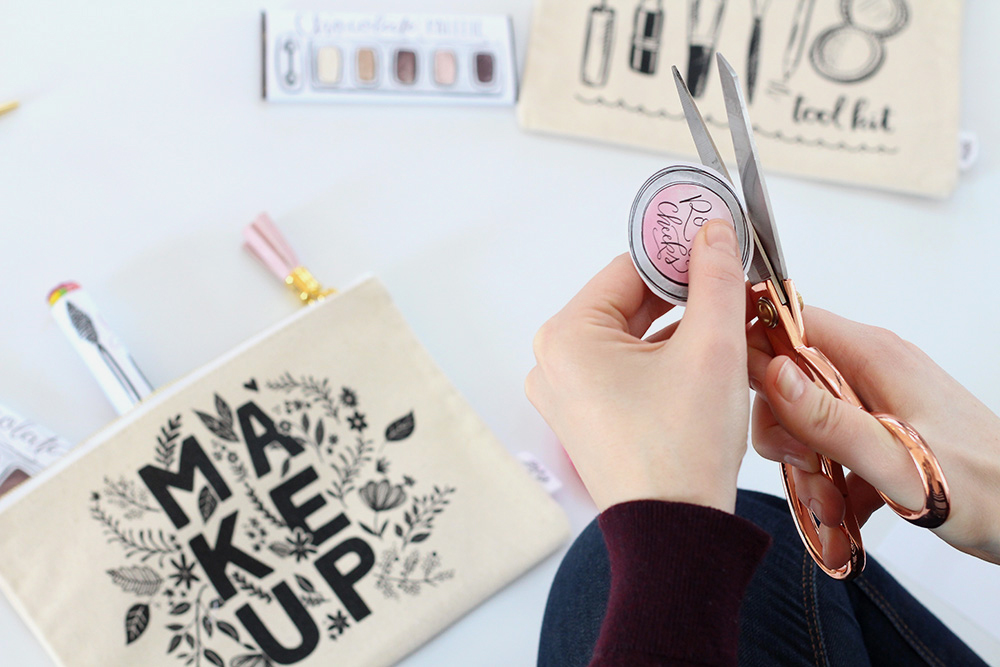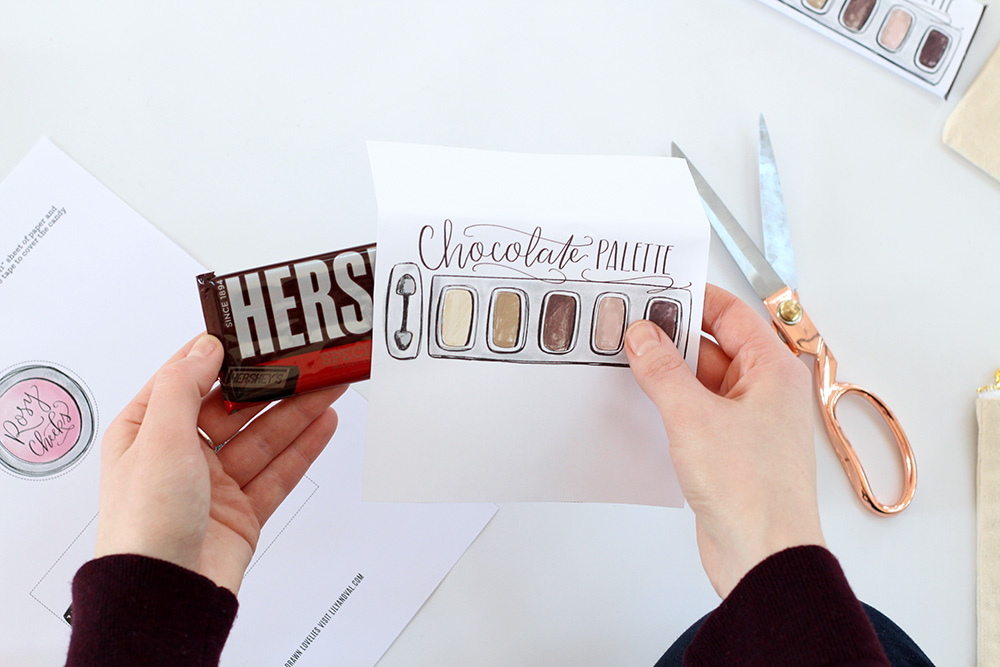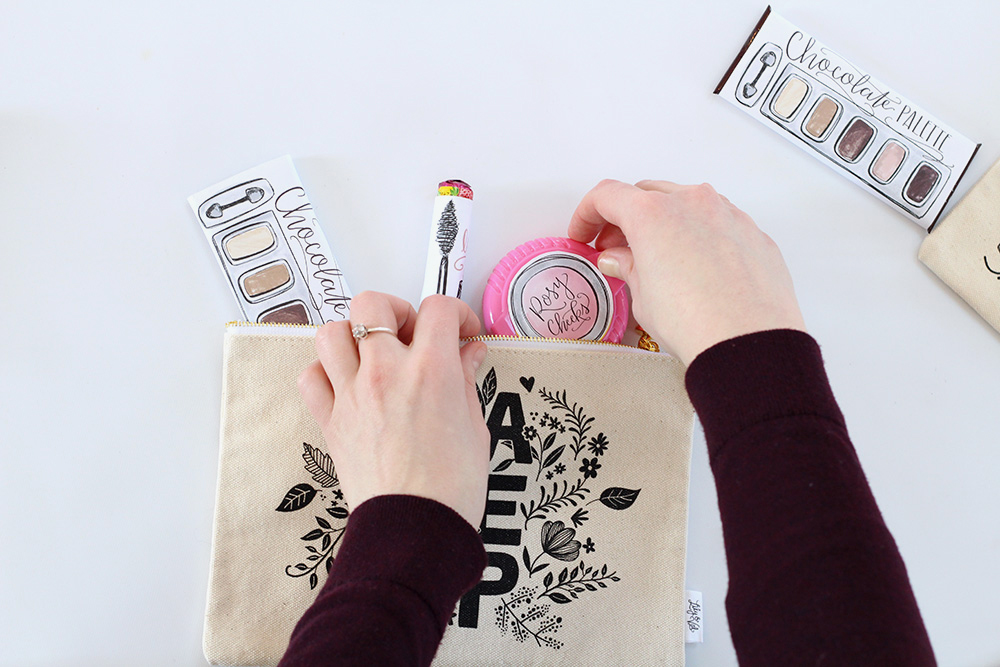 We love this tongue-in-cheek gift!  A chocolate bar disguised as those beautiful chocolate-themed palettes will bring a smile to any gal pal in your life!
Pairing these cute candies with our 'Makeup' lettered pouch is a fun way of gifting these goodies.  It would even make a perfect bridesmaid gift too!
We hope this inspires you to celebrate Galentine's Day, February 13th, and show some love to your best girl friends!
Photos courtesy of Jenny Poe