I love decorating with metallics, especially around the holidays! In my opinion, you can never have too much sparkle or shine. This could possibly be the easiest holiday DIY. The result is perfect for adding a bit of shine to your holiday mantel and displays.
DIY Gilded Plastic Animals (or plastic anything!)
You will need:
* Plastic toy animals in different sizes and plastic fruit (available at the dollar store or toy store) Woodland animals work especially well for the holidays, but don't be afraid to add in something unexpected like a giraffe! Our little giraffe ended up being one of our favorites.
* Gesso spray paint (we used Krylon)
* Foil metallic gold spray paint (we used Krylon)
* Rose gold spray paint (we used Design Master)
Instructions:
Place the plastic toys on a piece of poster board or newspaper and cover them with a layer of gesso spray paint. The gesso paint will prepare the plastic surface to accept the metallic paint better. (Side note: You could even opt to leave the animals painted white, which is also a pretty look.)
Once the gesso has dried, spray the toys with the metallic paint of your choosing and let dry.
These golden figurines add an elegant detail on a mantel with some greenery. Emily styled them with mercury glass votive holders, which really tied the look together.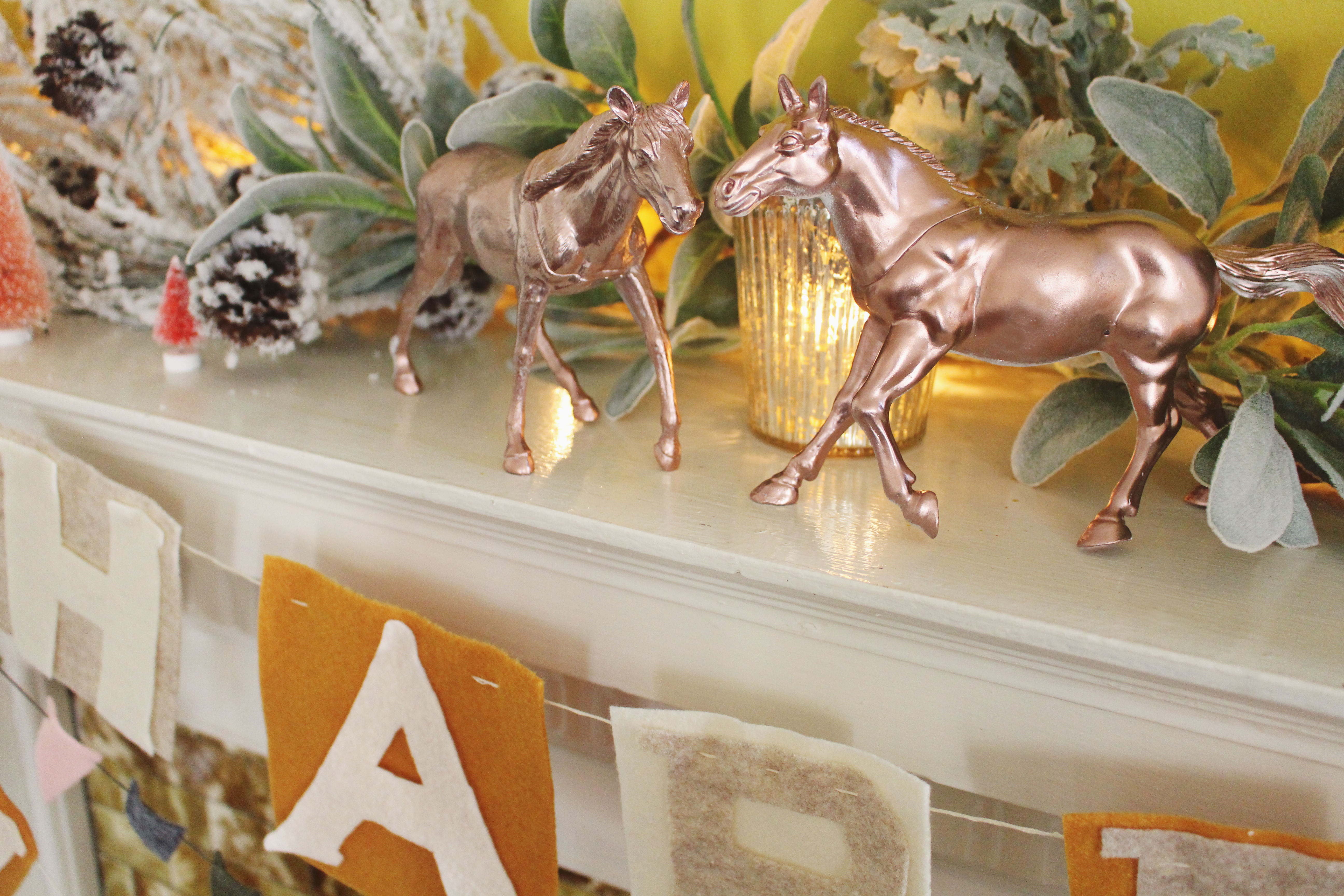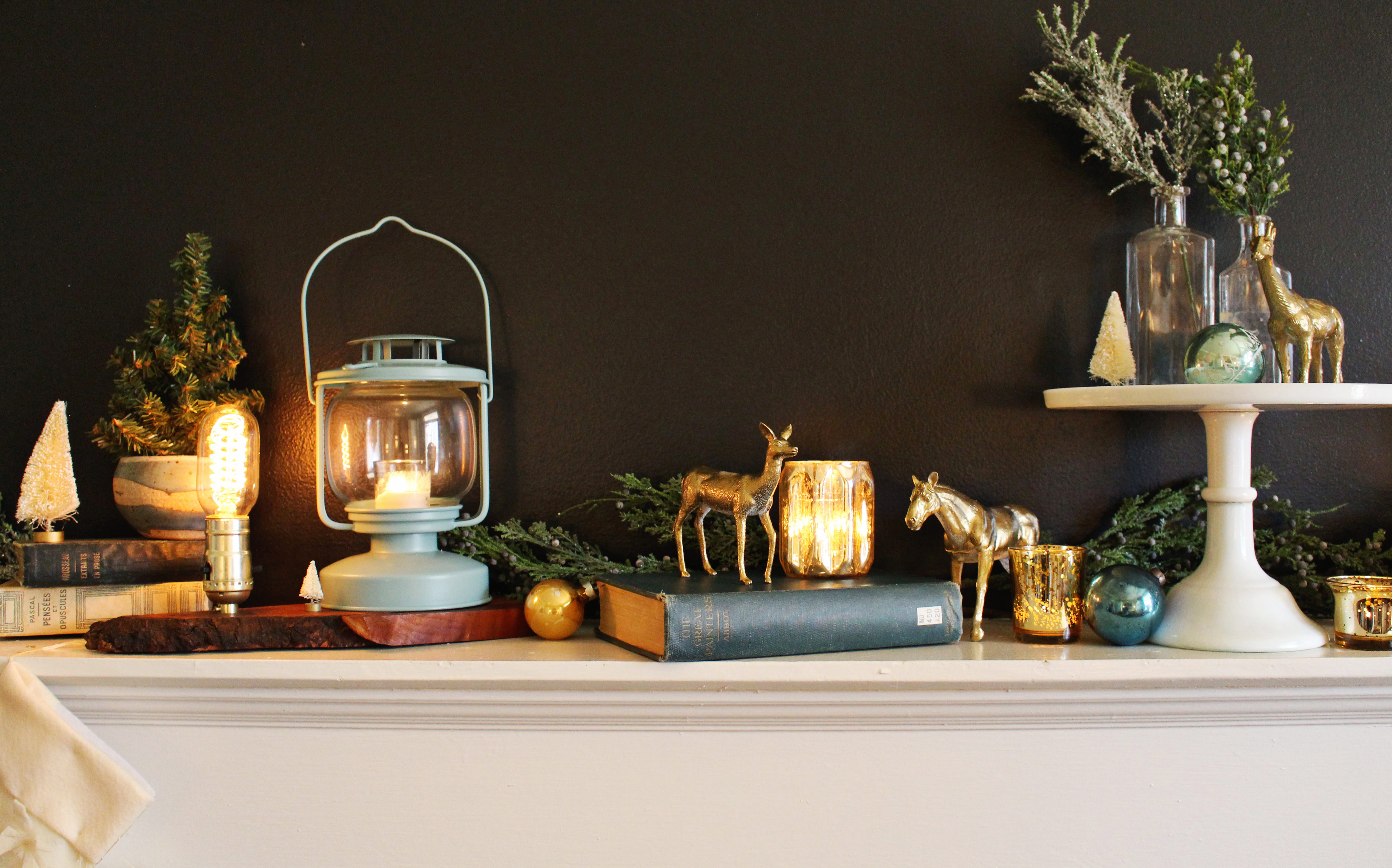 I know I said the gilded animals are the easiest DIY ever, but it could get even easier. Emily found this cute moose toy and it added the perfect, rustic touch to this little glass case. Simply add greenery and you have an adorable display. Now it doesn't get any easier than that!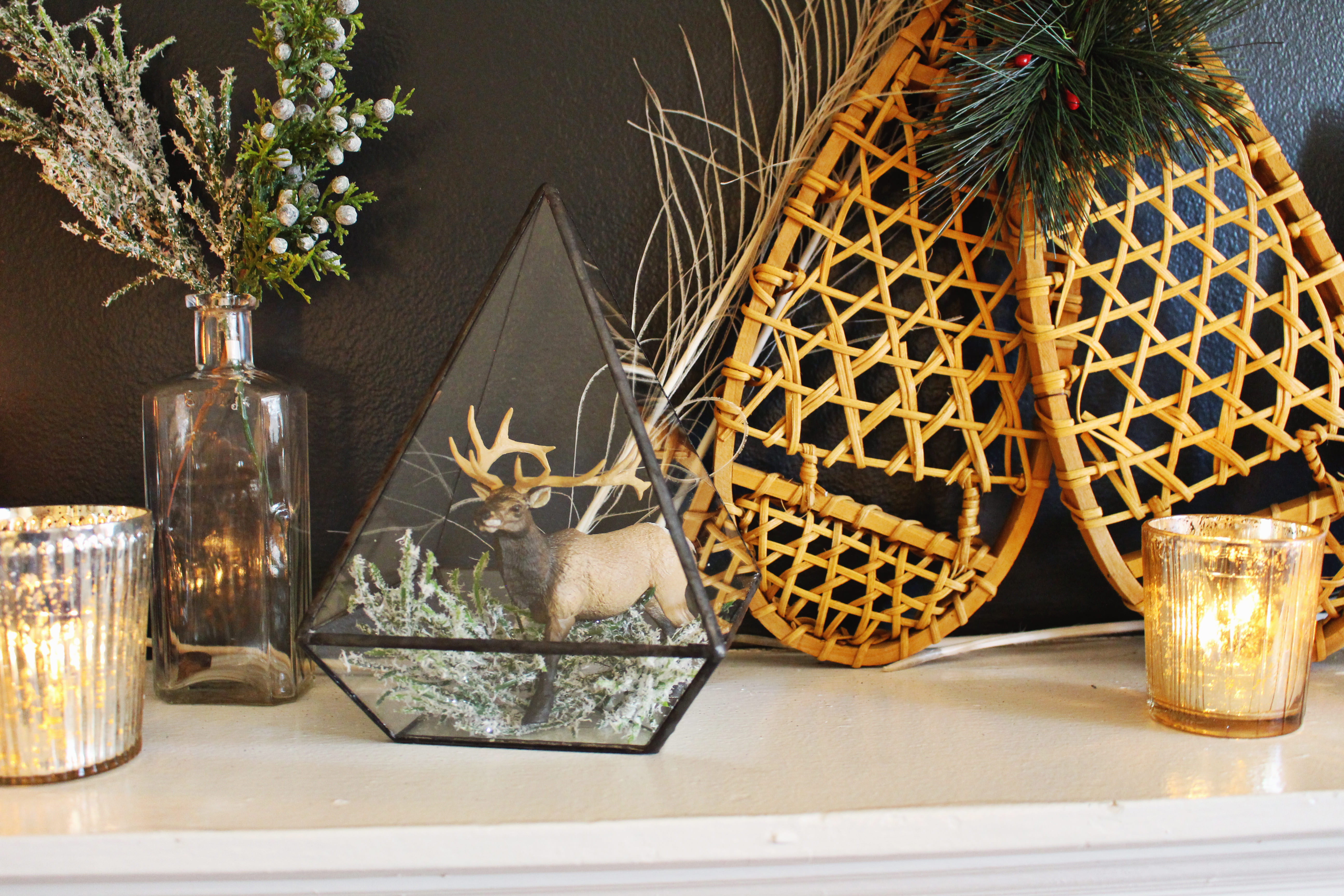 We'll be sharing more mantel styling and DIY décor inspiration with The Virginia Lynn Co. throughout the season so check back!