What is better than gathering friends together for a pretty luncheon or dinner party?!
In honor of National Letter Writing Month we wanted to share a few DIY party ideas inspired by the timeless art of letter writing.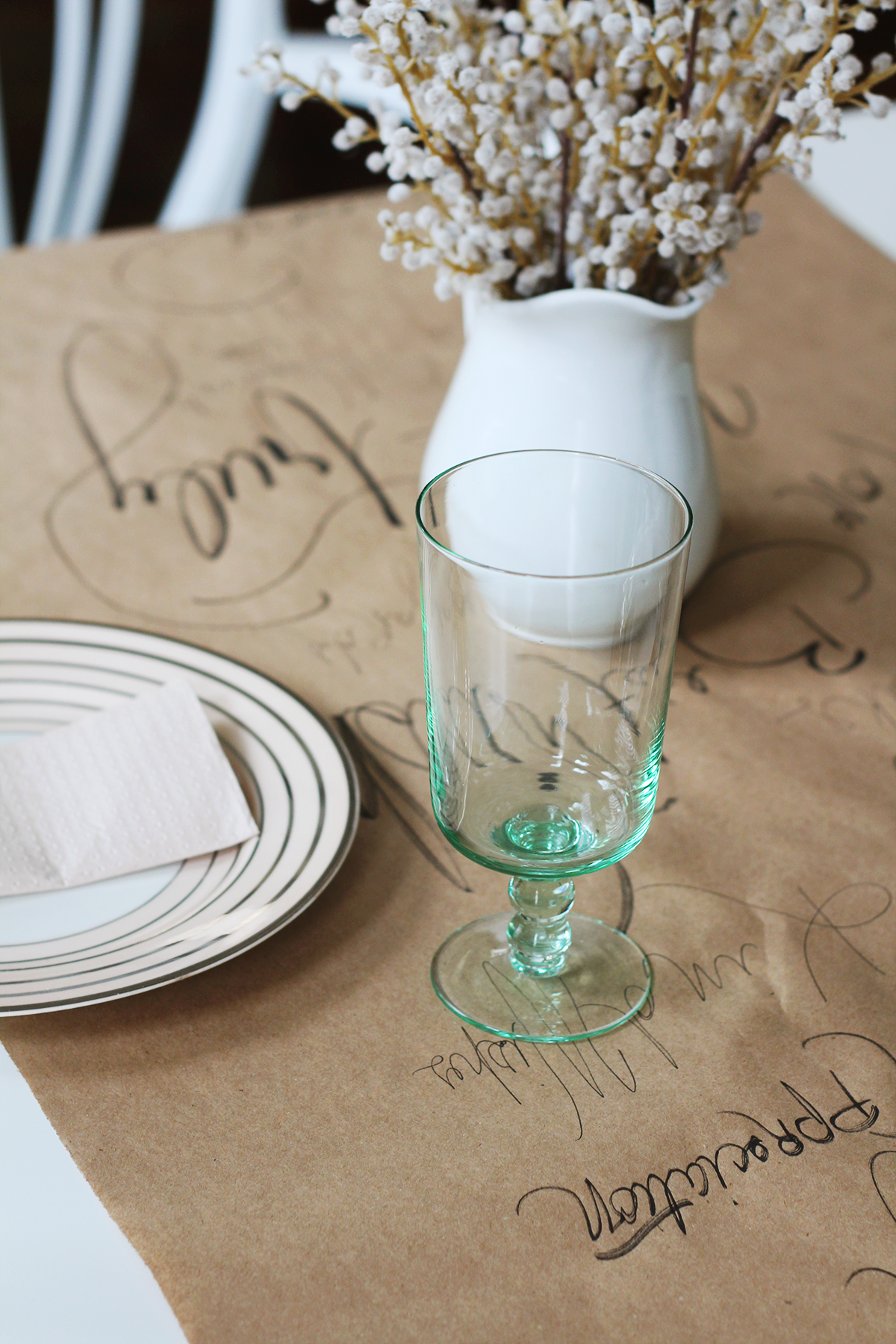 Ask anyone who has come to my house for dinner, you're not likely to see the same dishes twice. While antique china is an obsession of mine, I have equally love for vintage linens! At some point, you just can't store or buy anymore tablescape decor, so I love to find ways to reuse or create simple table decorations that don't have to become part of the collection and don't cost too much to create.
This kraft paper runner idea is ideal for creating a table runner or cover that will have a large impact on your party decor. You can make the runner as specific to your party theme as you please and just toss it after the party. Simple!
For this table runner, I decided to create a "Letter Writing" theme! Everyone loves receiving a piece of snail mail with an uplifting message and a sweet salutation.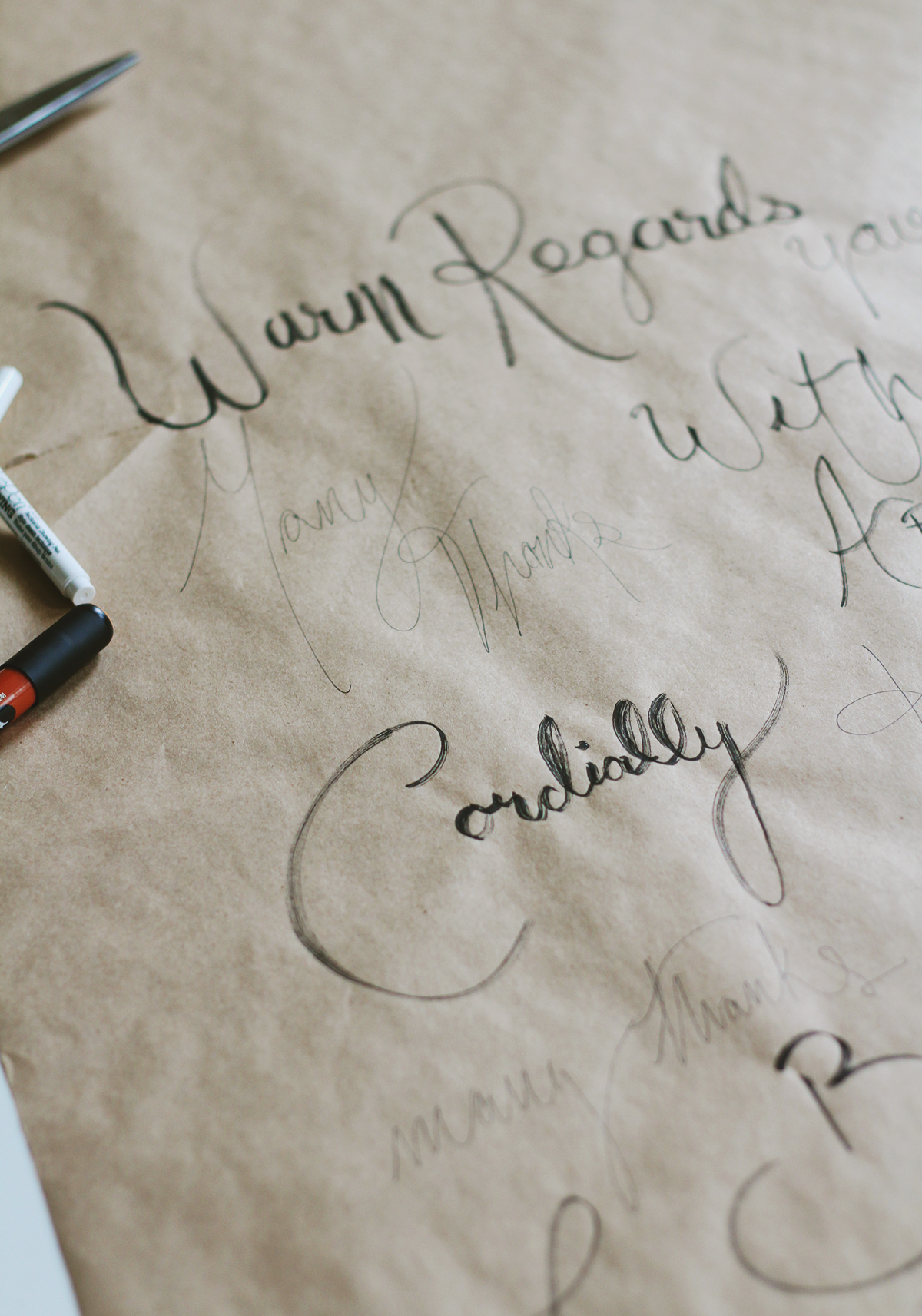 For this project you will need:
A roll of kraft paper or white butcher paper the length you wish your runner to be
Various weight writing felt tip pens or markers. I used LePen drawing pens in .05 and .1 (make sure if you use sharpies or markers that could bleed through that you use paper behind your runner to protect your table while writing)
Chalk ink marker (black)
Pencil
Scissors
You could choose to write anything on you table runner…
A favorite quotation, a famous love letter, words of wisdom, favorite words, words in other languages…the possibilities are endless!
I love different letter salutations, so I chose to use a variety mixed in together to create a sort of pattern to my table runner.
If you are writing letters at this party, the runner is also helpful inspiration to use a sign-off other than the classic "Sincerely".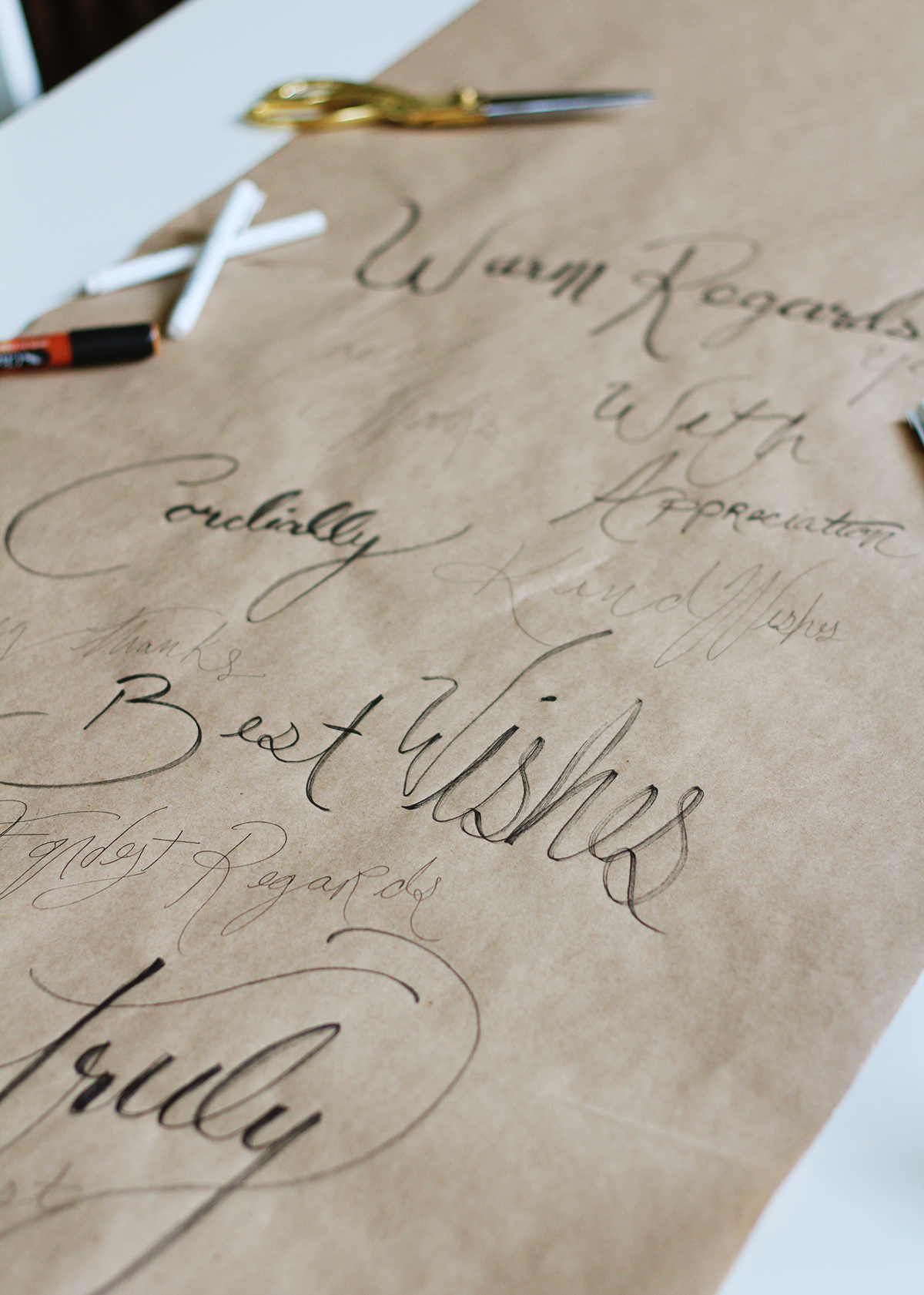 You can use the pencil to write out your words first but don't be too hard on yourself. The beauty of this runner comes from loose handwritten letters.  You can choose to write in scripts or just use your everyday printed handwriting. Use all caps or all lowercase… just have fun with it!
Use your different pens to write in the different salutations to create variety in your pattern.
Once you have completed the length of the runner set your table! The beauty of this project is that once the flowers are out and the table is set, you don't focus on the lettering, and I becomes a lovely backdrop to the party.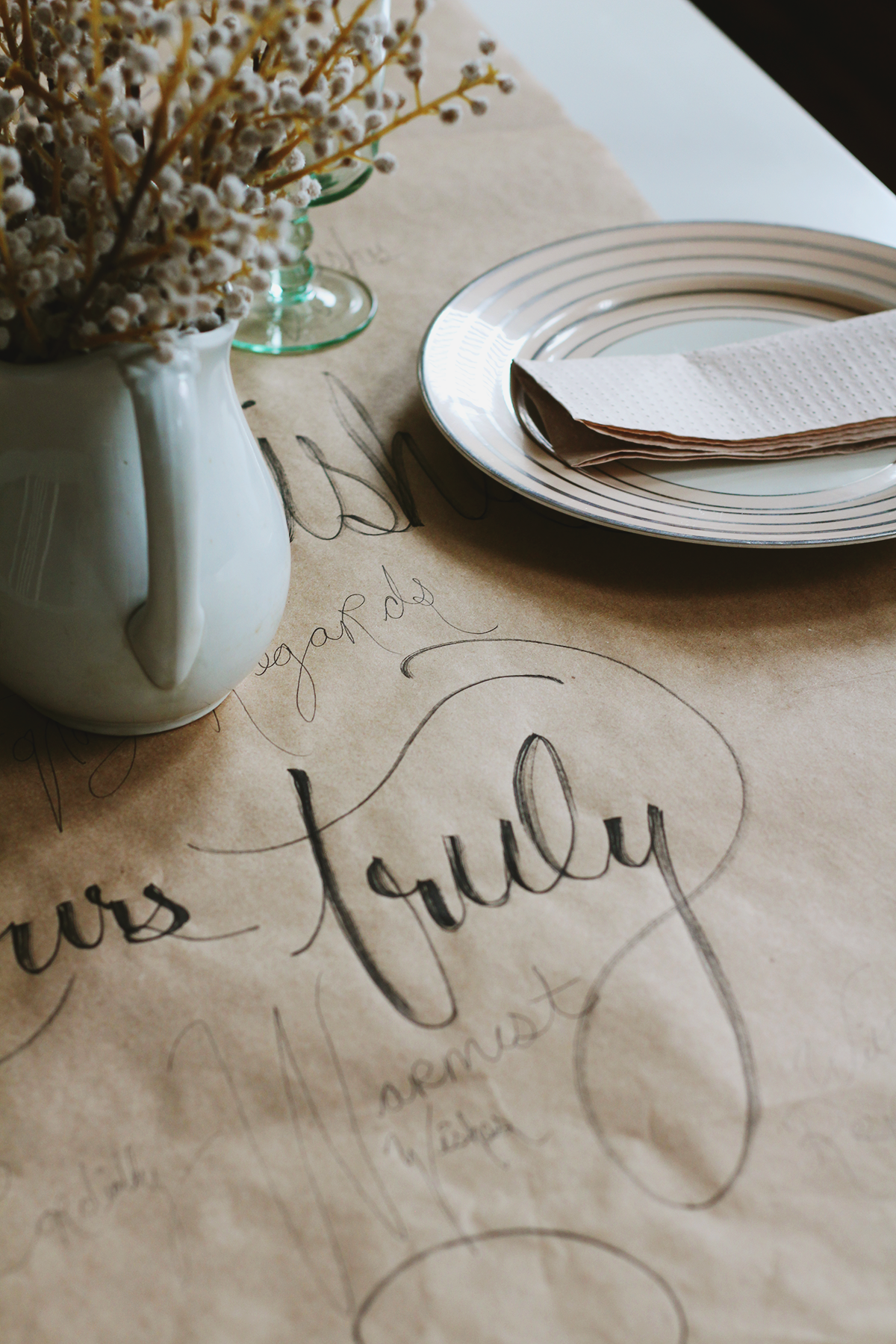 Your guests will enjoy reading what is on your table runner, and they can be great conversation starters. If you throw a letter writing party, Let us know! We would love to see your pictures!