I'm pretty sure my favorite type of bar is a hot cocoa bar! Every year,  I transform the coffee station in my kitchen into a hot cocoa bar for the holidays and winter months.  So, for my chalk lettering friends, I have a fun chalk art DIY for you!  This sign is a great way to jazz up that hot cocoa station or to display at your holiday parties.
Download my free 17-page design guide offered through my friends at Brit + Co!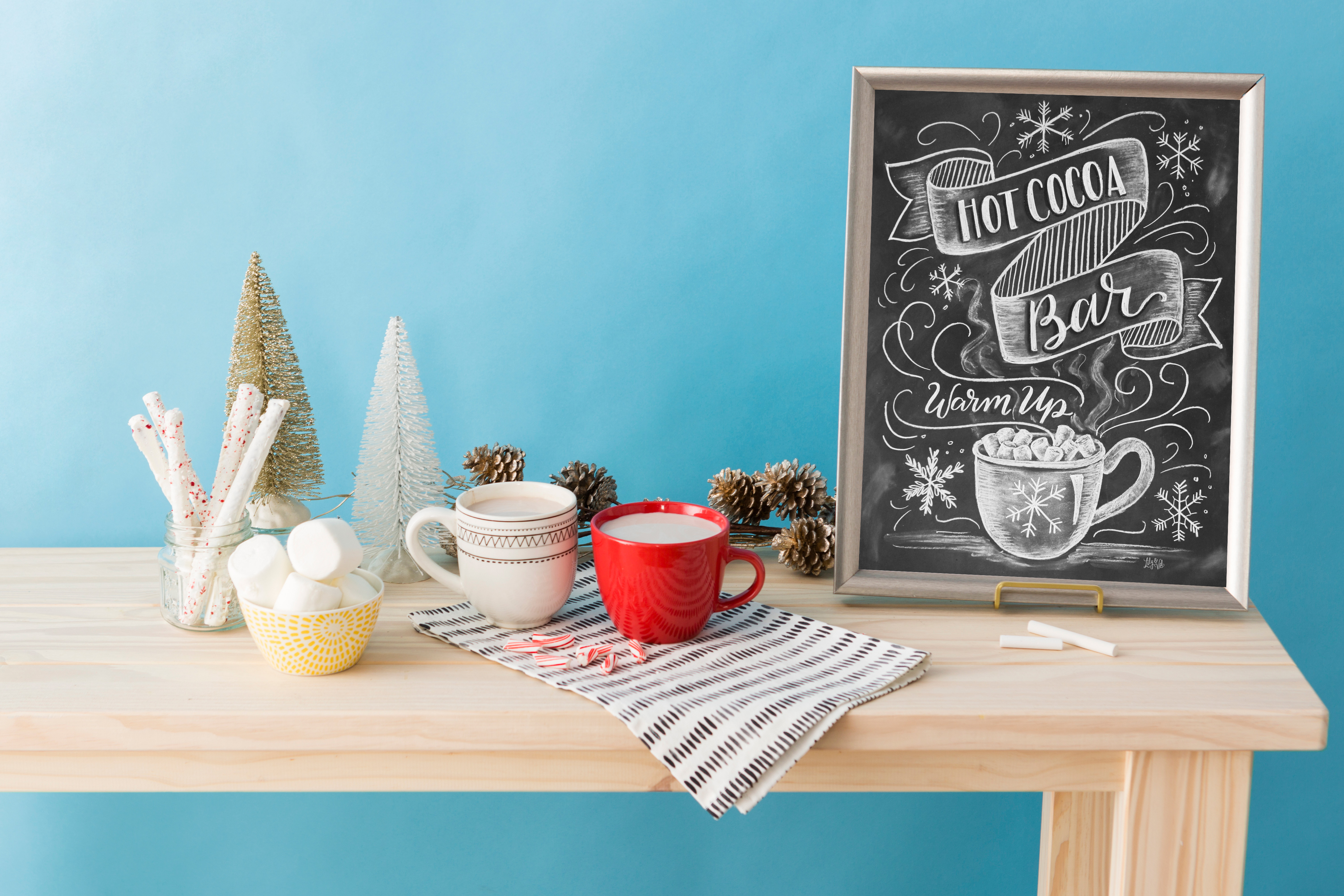 I outline each step from start to finish for creating this chalkboard sign!
Quick Note: This project jumps right in, assuming the skills from my "Intro to Chalk Lettering Class". So if you're completely new to chalk lettering, I recommend starting there or with the beginning chapters in The Complete Book of Chalk Lettering!
My online Intro to Chalk Lettering Class (also offered through Brit + Co) will teach you everything you need to know to get started, including:
* How to choose lettering styles for your layout
* How to draw san serif, serif and script letters in chalk
* How to add embellishments, flourishes, and dimension to your design
Plus, once you enroll in the class, it's yours to access whenever!
I hope you enjoy! Be sure to tag me in your projects @valeriemckeehan– I love seeing them!!