With the biggest gift-giving season of the year right around the corner, I am excited to share ideas today for creating these one-of-a-kind, hand lettered, and heartfelt mug gifts. Not only are they adorable, they were super simple and so much fun to make. PaintedByMe Bake At Home Ceramics makes it incredibly easy and you're left with a mug that is food, microwave and dishwasher safe!! How awesome.
They have a great variety of marker colors and mug styles to choose from. PaintedByMe also offers stencil packs for making designing a breeze.
I chose my mug and washed it to make sure the surface was clean and free of fingerprints. Using the black marker, I hand lettered "have a cup of cheer" on the mug.
Probably my favorite part about making these is that they are completely goof-proof! You just simply wipe the mug clean if you make a mistake. The design won't be permanent until you bake it in the oven. I changed my design a couple times before I was satisfied with it.
I'm obsessed with metallic colors for the holidays. They are so elegant and classic. In addition to the black marker, I used the gold metallic marker to add flourishes and embellishments to my design.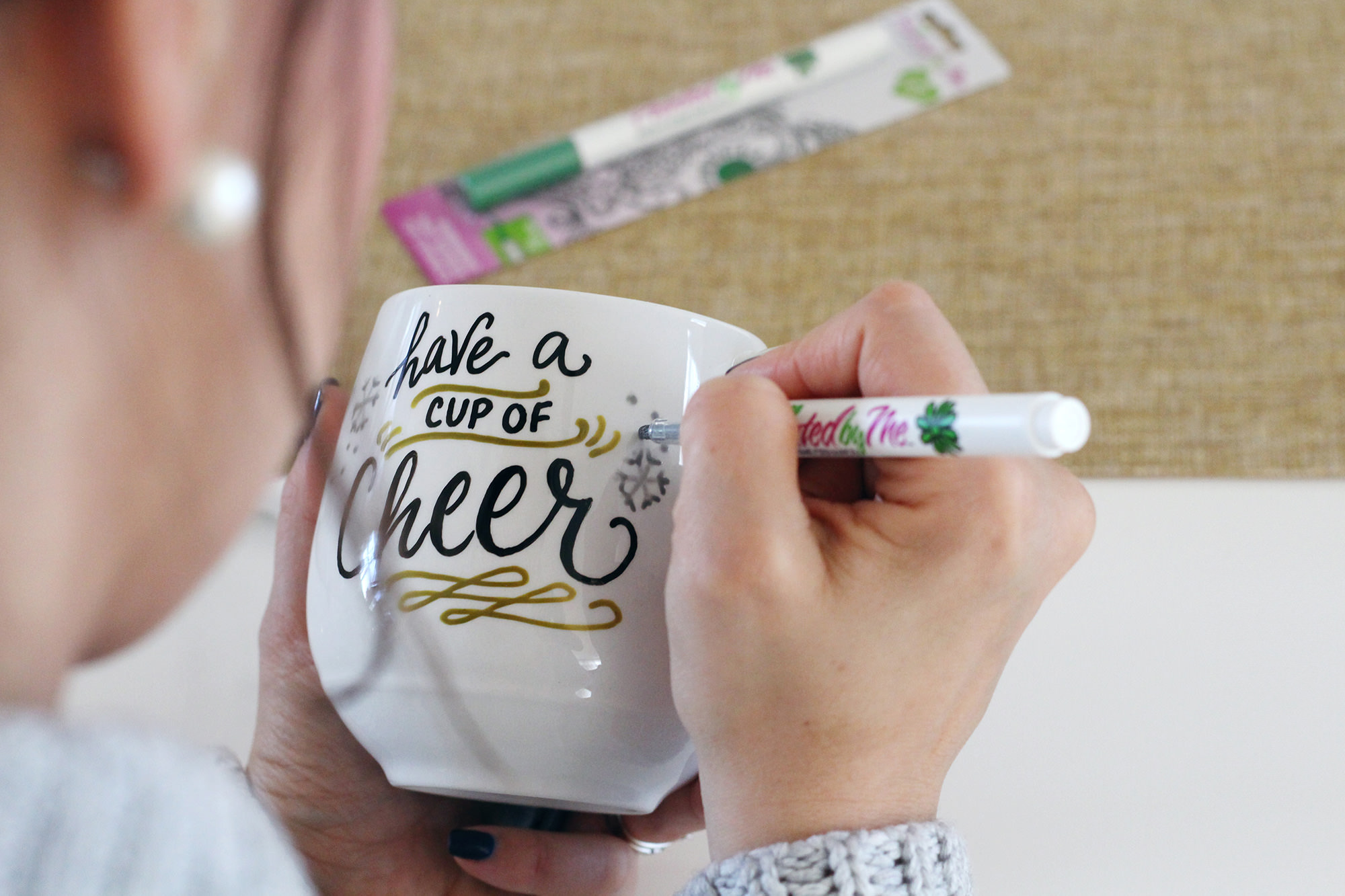 I also used the silver marker for adding sparkly snowflake details.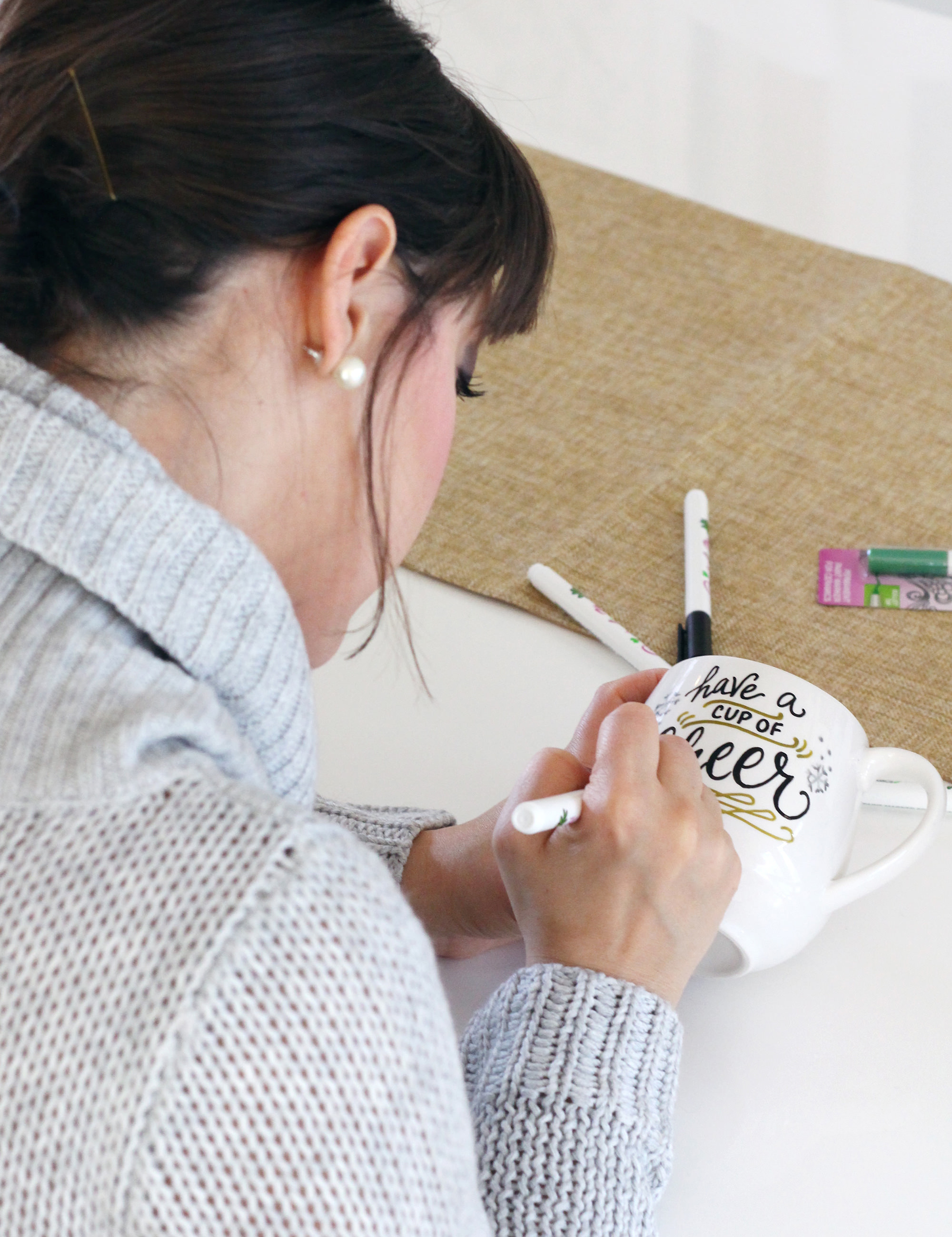 Since the PaintedByMe markers are FDA-approved food safe after they bake in the oven, you can even add details to the lip of the mug! After finding this out, I of course, had to add a little gold heart into the mug. This detail is unexpected and cute.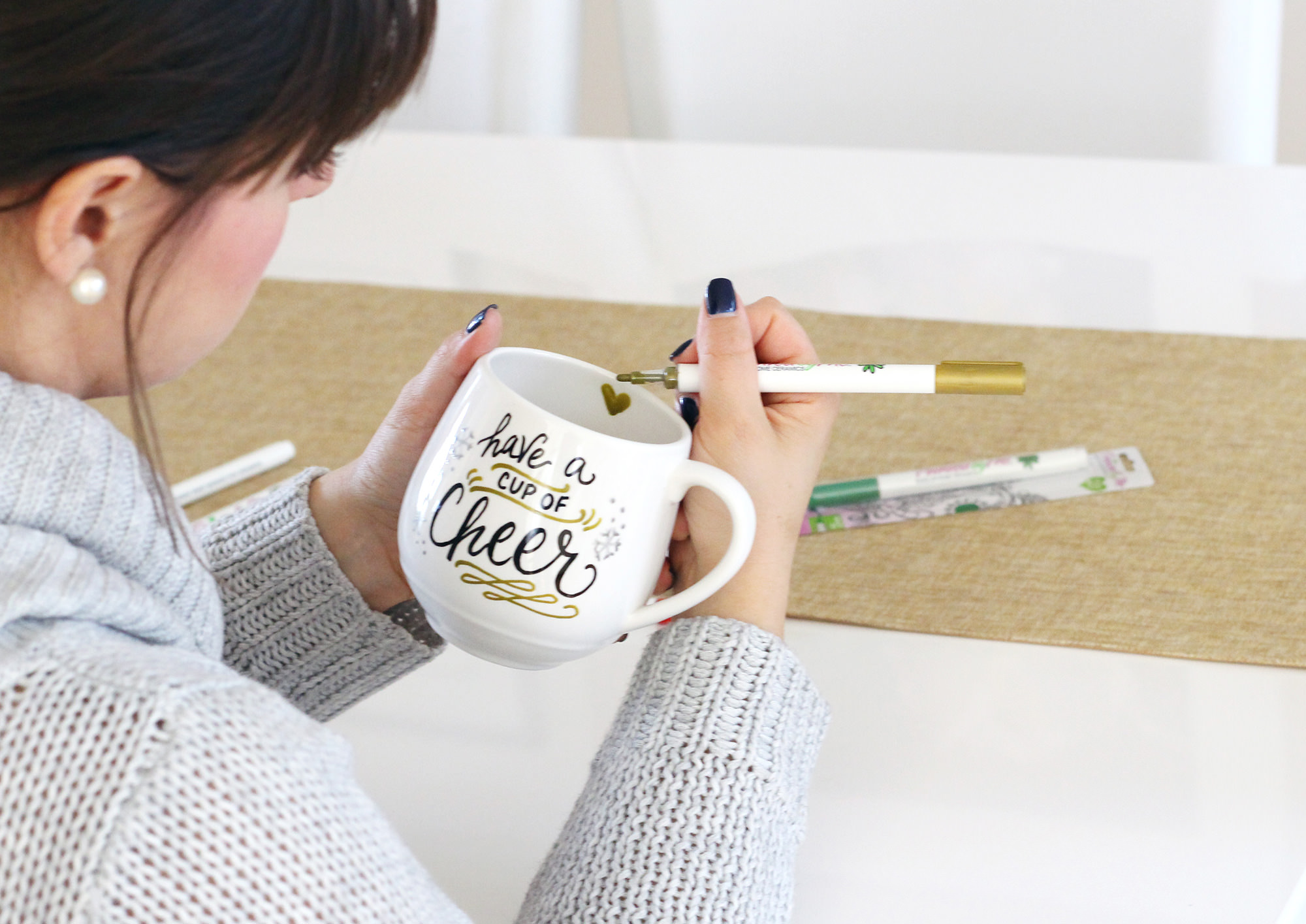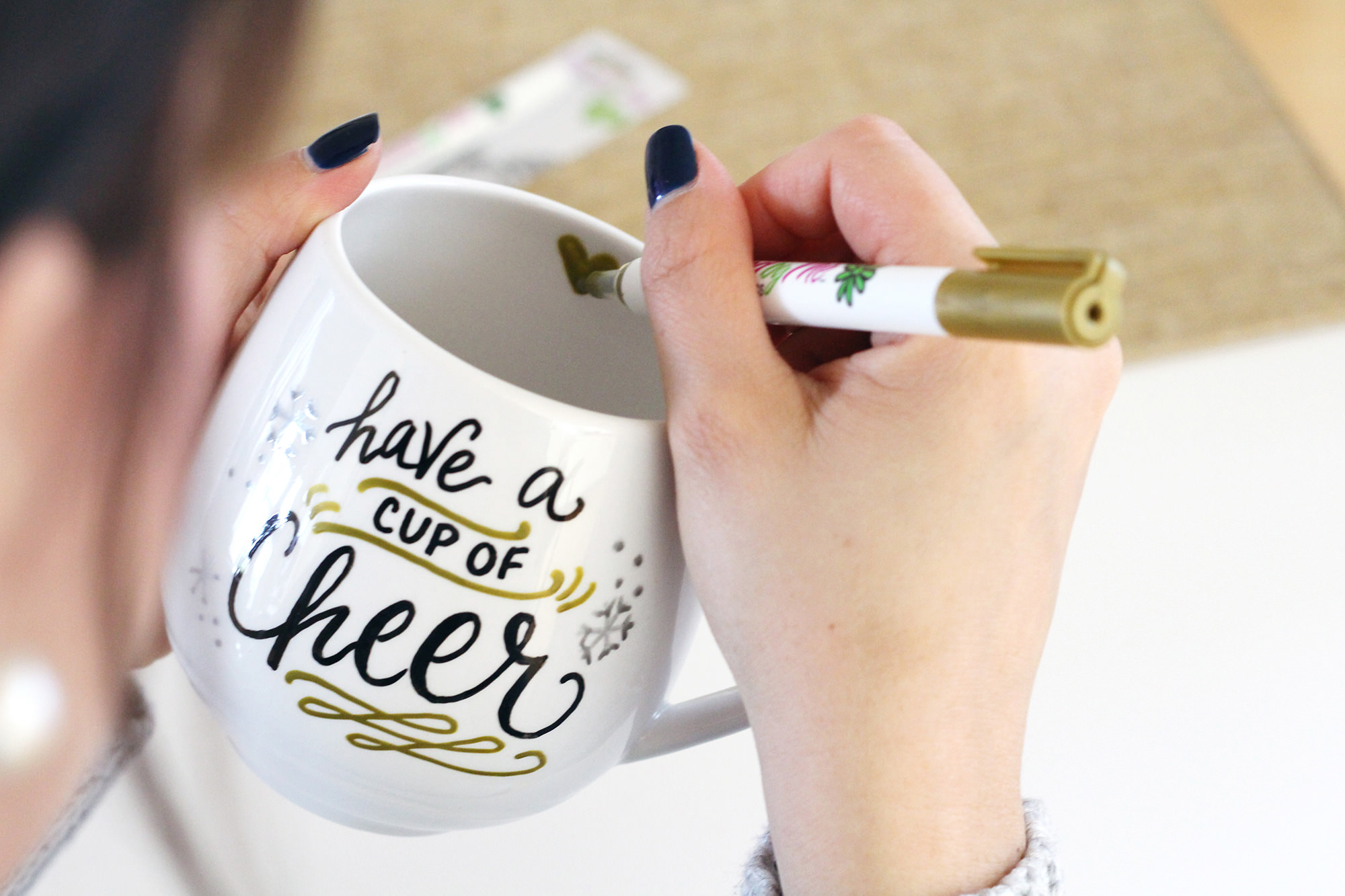 To make the mug design permanent, I just baked it at 375 degrees for 40 minutes. You will want to be sure you place the mug into a cool, non-preheated oven and allow the mug to heat up as the oven heats up. The same thing goes for cool down. Allow the mug to cool completely in the oven before handling.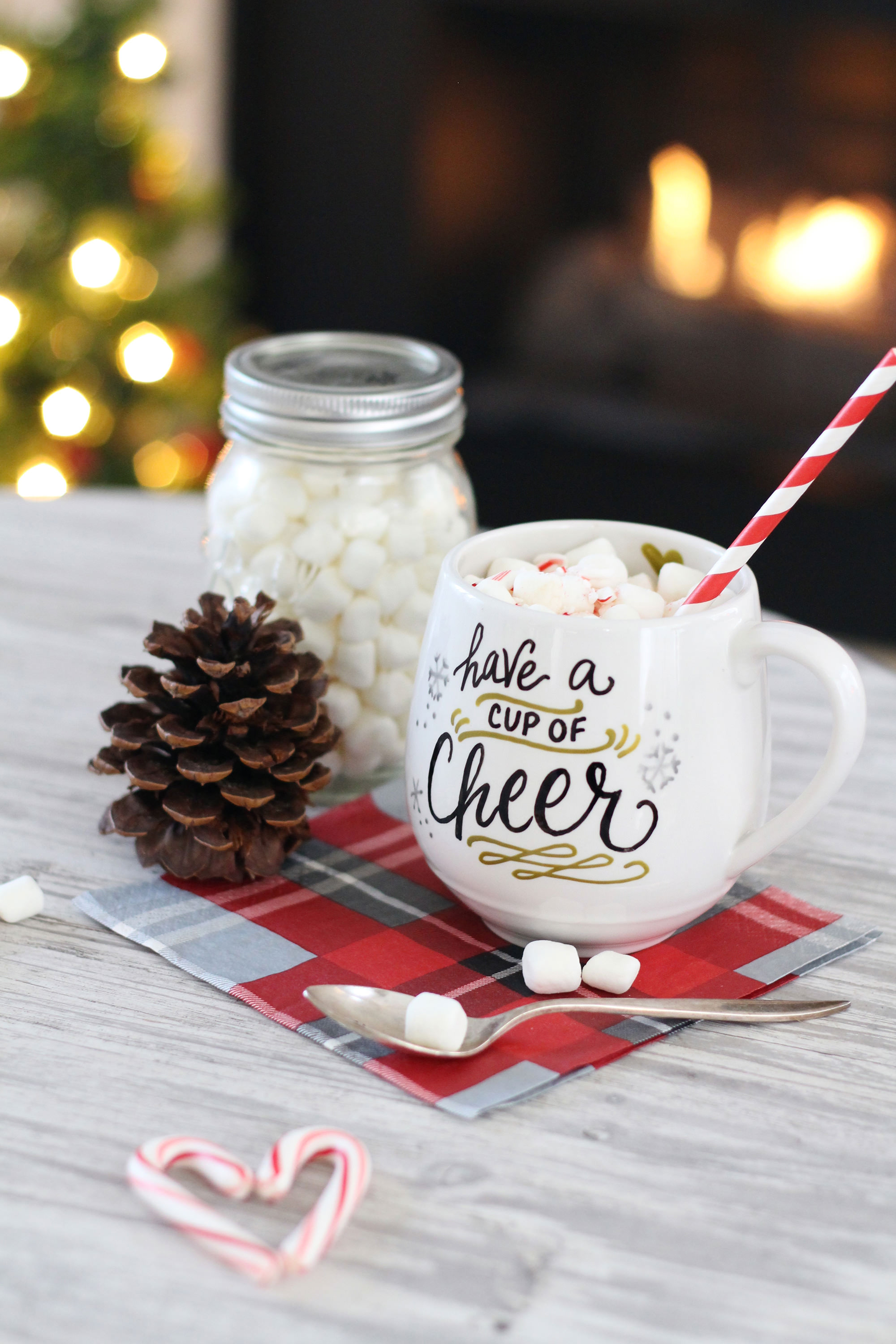 I loved how my first mug turned out so I just had to make another with a different sized mug! This time, I added silver snowflake details inside the lip of the mug. Isn't it fun that you can do that!?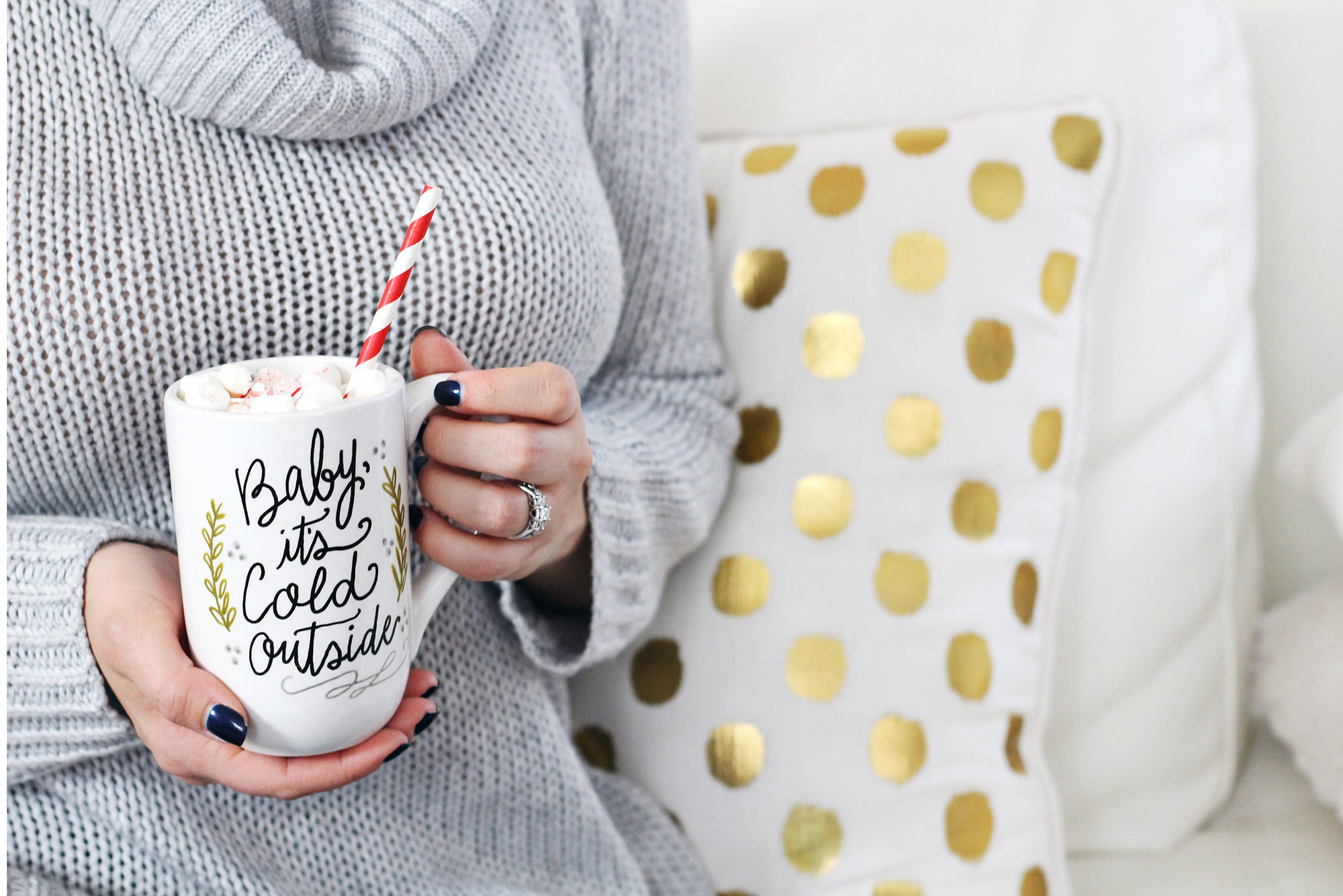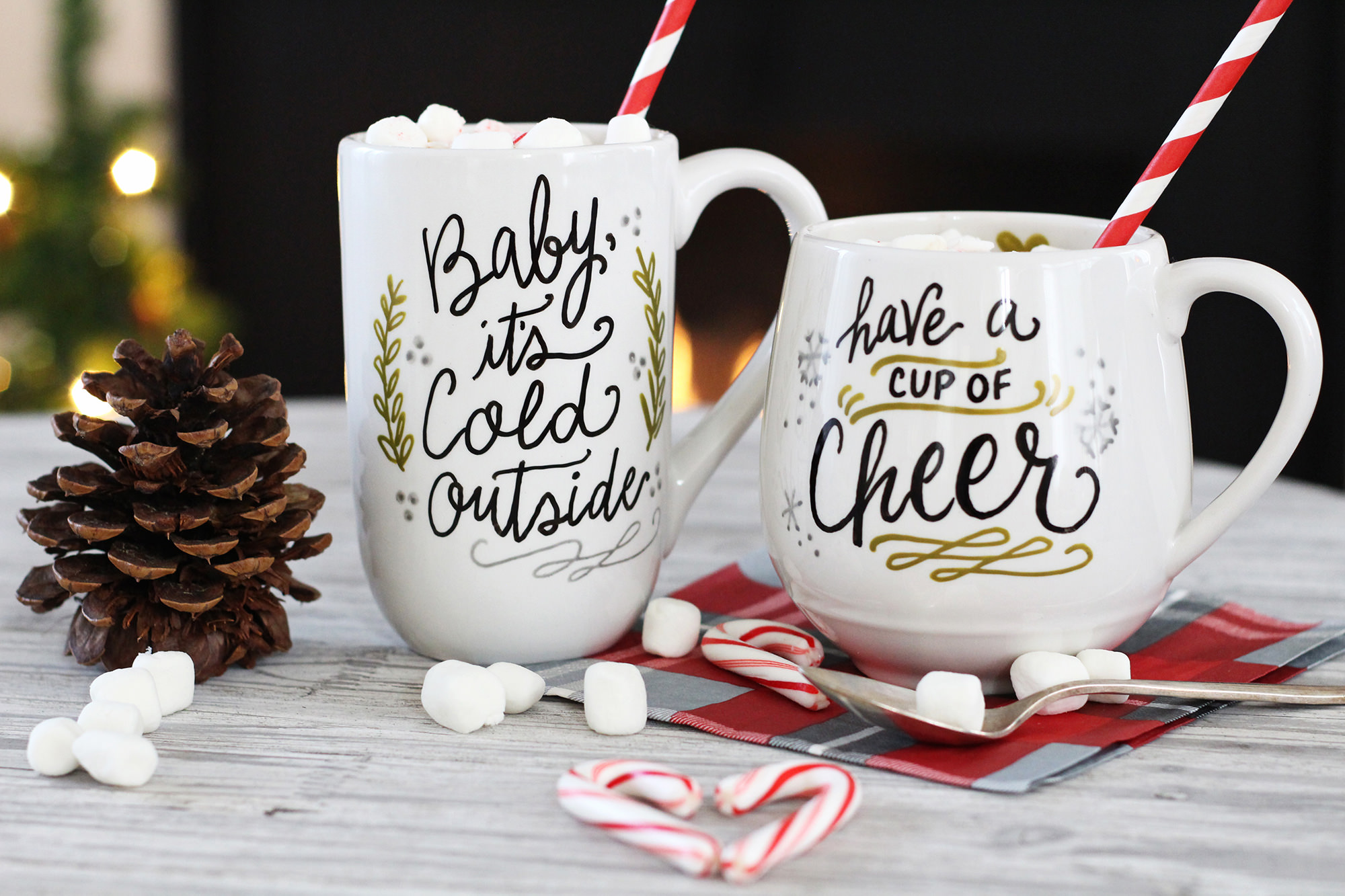 I am giving the "have a cup of cheer" and coordinating "baby it's cold outside" mugs as gifts to myself to enjoy this holiday season (I couldn't part with them), but I also wanted to make something personalized to give away. So, I created a sophisticated monogram with metallic accents for Emily, L&V's Marketing Communication Manger!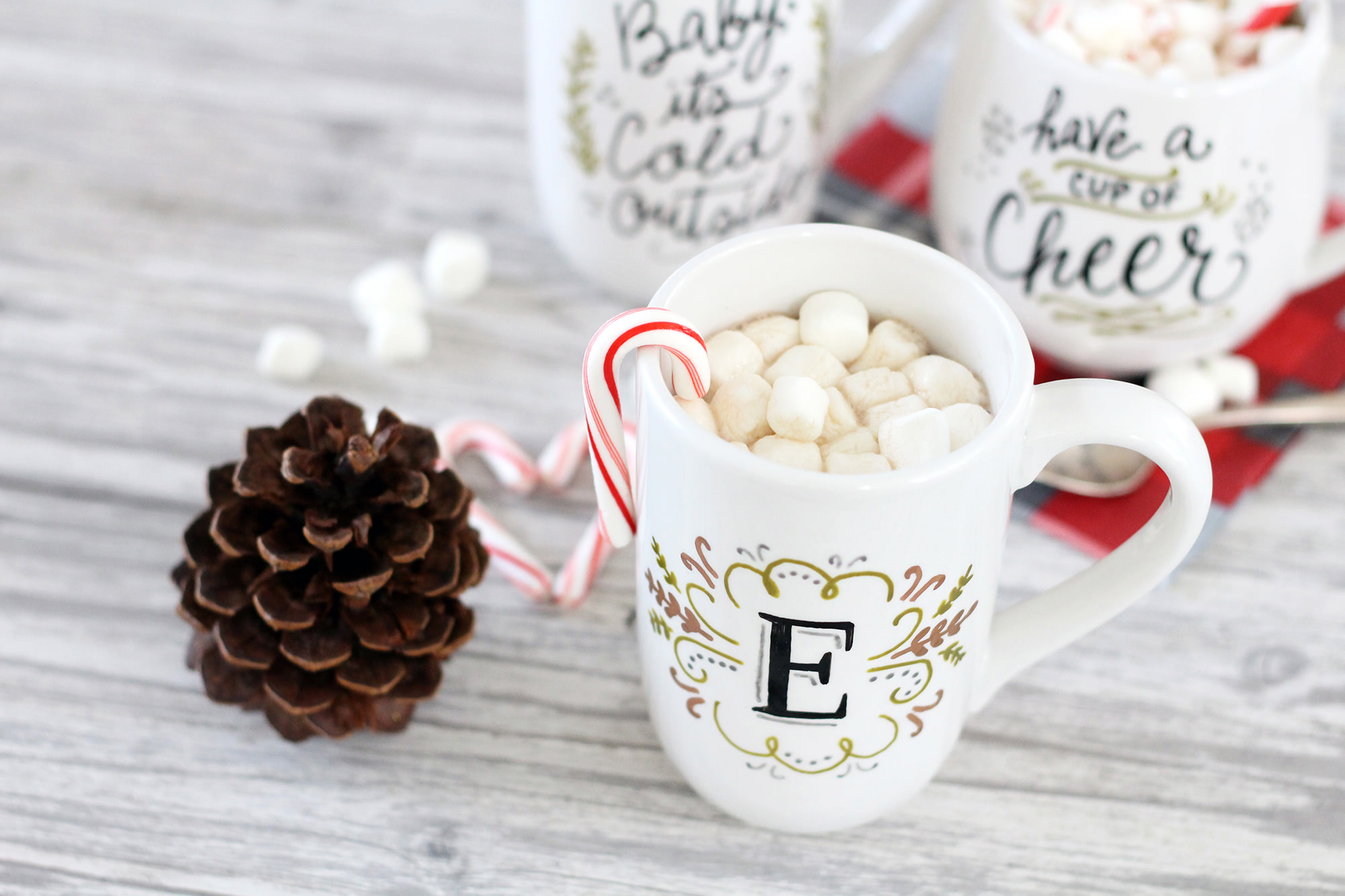 These mugs are sure to see plenty of hot cocoa this winter! You can find more information about PaintedByMe products along with other project ideas and inspiration at paintedbyme.com.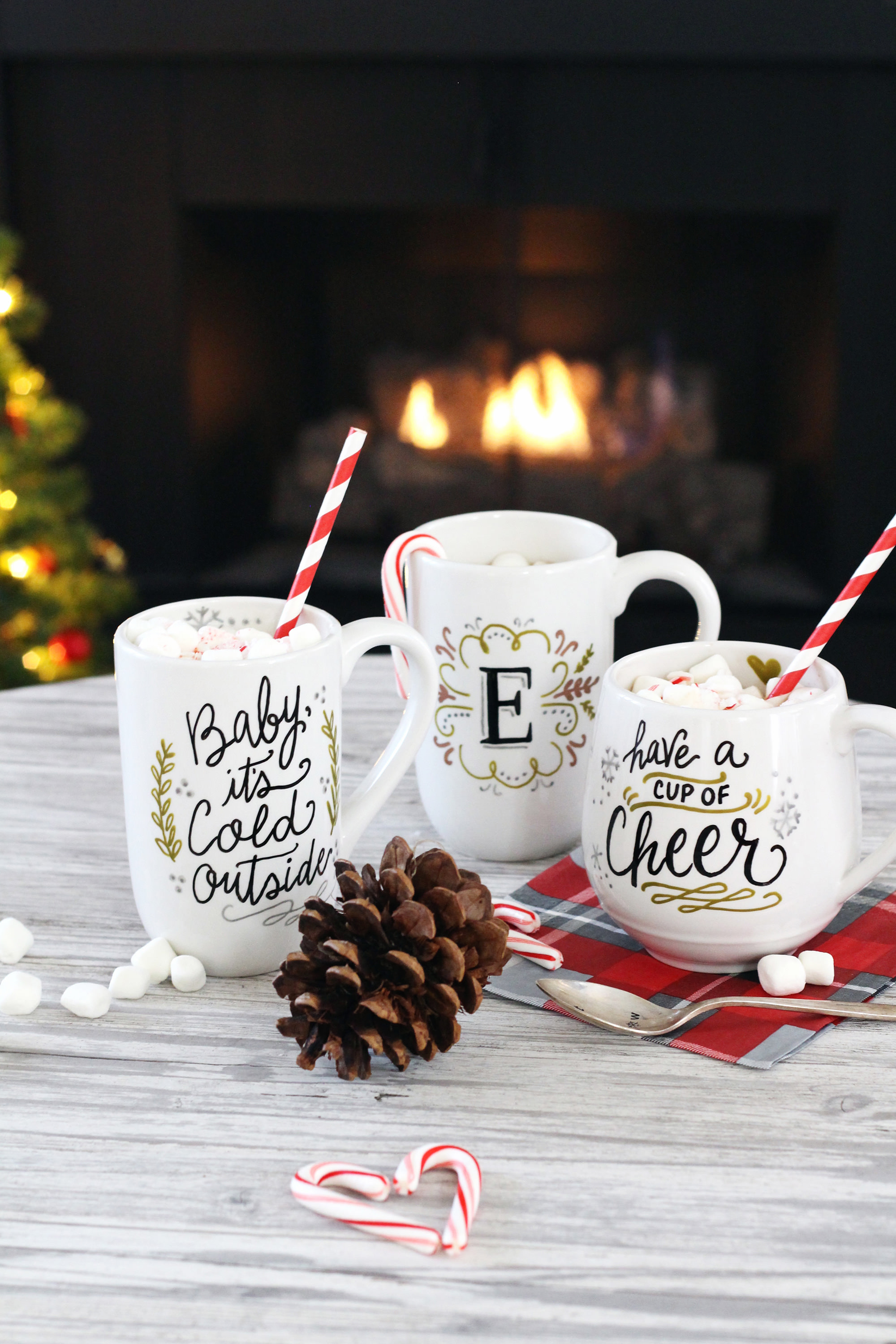 This post has been sponsored by PaintedByMe. Lily & Val has received payment and/or products in exchange for promoting, however I only work with brands and products that I love and all opinions are my own.