It comes as no surprise that we love chalkboards.  They are  functional and add a special character to any space.  Not only that, they come in handy for so many occasions, and can be made out of virtually anything!  We found some unique objects from the thrift store and transformed them into a few fun, unique chalkboards to show you how easy it can be to give something old a new life!
To make your own chalkboards, you'll need:
– 1 can of black chalkboard paint
– Sponge applicator
– Various objects to up-cycle like sheet pans, trays, plates, or hanging signs
Directions:
Make sure the surface of your object is clean and dry, then paint on a thin coat of chalkboard paint using your sponge applicator.  Let the layer dry, then add another until the surface is opaque. (2 to 3 coats should do the trick)  Following the paint instructions on the can, let your chalkboards dry completely before using them.
Below are our favorite trasnformed thrift store finds: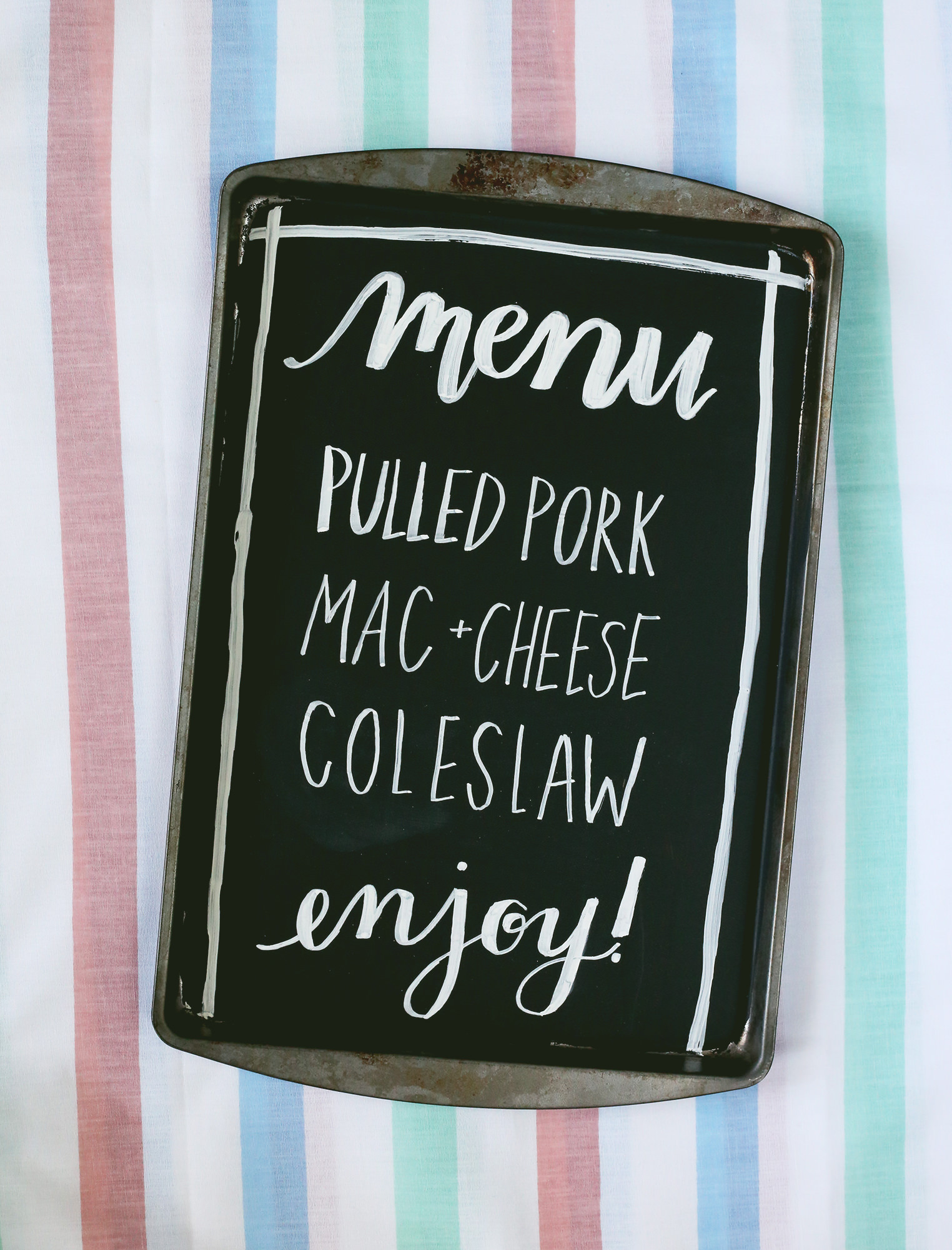 A sheet pan can make a great menu chalkboard.  Set it up in your kitchen to let people know what's for dinner! Bonus: It's magnetic, too!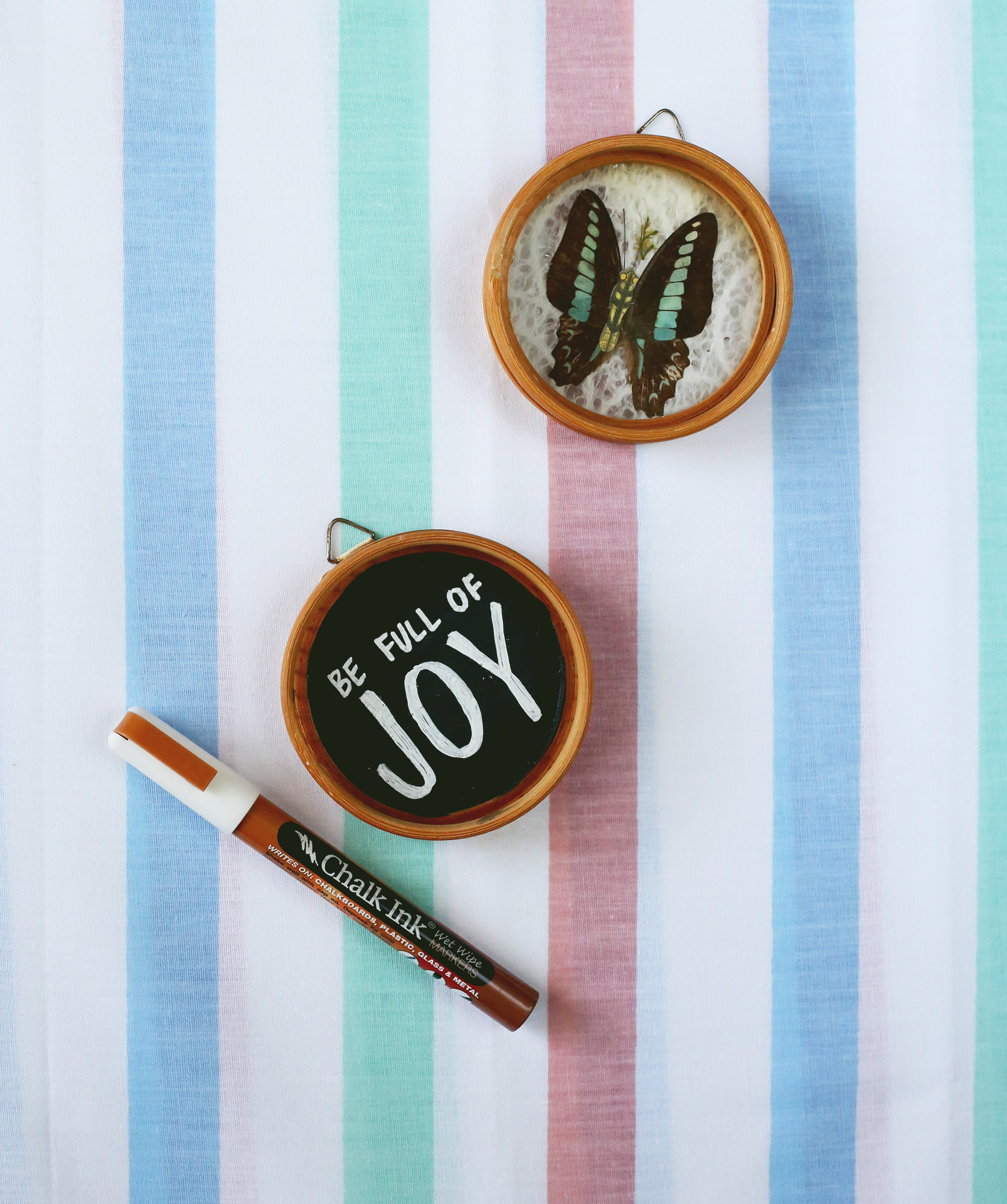 Small accessories like these butterfly wall ornaments can be used for tiny inspirational messages to hang on the wall. I used a Chalk Ink marker to add the lettering!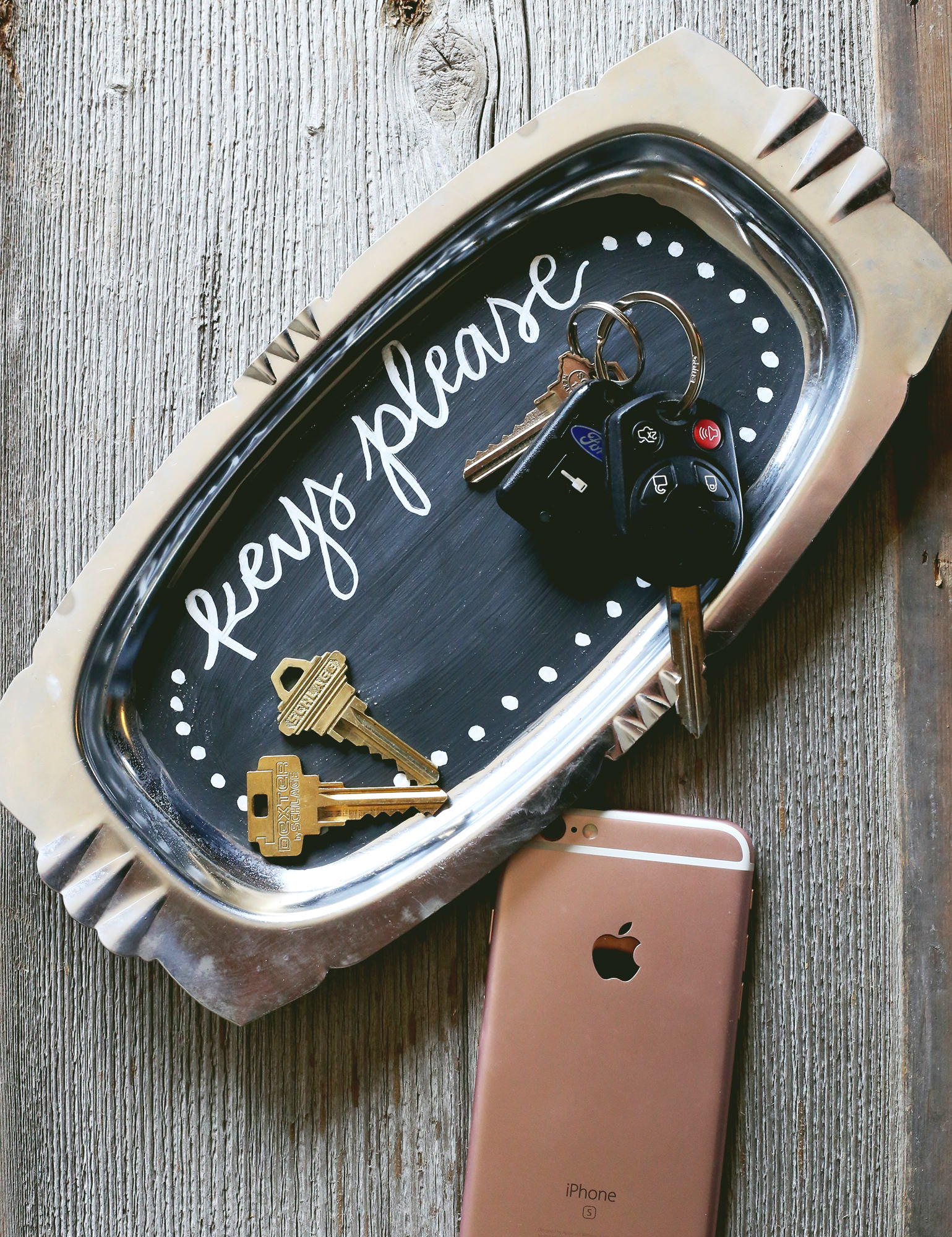 What once was a simple ashtray is now a cute dish for keys! If you want to change your little tray to say somsething else, just erase the chalk writing and change it up.
Take a not-so-pretty stained glass window hanging and create a sign for your bedroom door.  It would also be a cute way to make a guest room more special, or decorate a nursery.  I used Valerie's book,  The Complete Book of Chalk Lettering for the monogram lettering inspiration!
A thrifted bamboo serving tray sparked an idea to make a rustic, chalkboard "Welcome" sign.  Display it out by your entry way to greet your guests.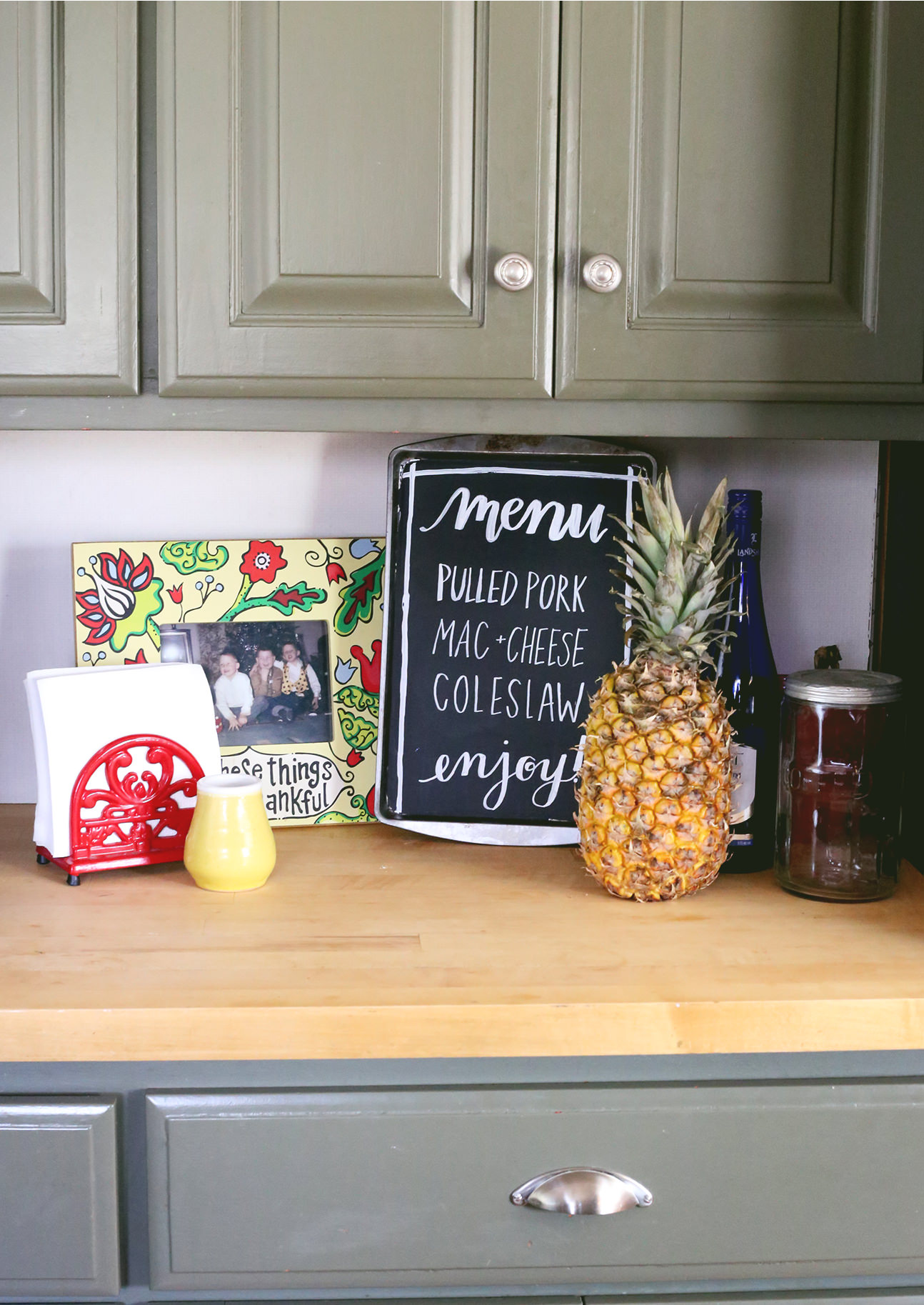 We hope these chalkboard DIYs inspire you to take a look around at unused items you already have or make a visit to the thrift store to upcycle them into functional artwork!  You'd be surprised at the random pieces that can become part of your decor! They add so much character, dont' you think?
Photos courtesy of Jenny Poe