An ideal Saturday morning calls for sleeping in, grabbing a hot cup of coffee and heading to the local farmers market. I especially love it in the fall when apples, sunflowers, squash, and pumpkins make their way into vendor's stands.  We were inspired by our local markets and our new farmers market print to come up with a fun accessory for your weekend trips! We even decorated this project with something you can find at the market and it was so simple.
Make your Saturday morning trips to the market even more special by painting a cute tote to carry around. This project is also perfect for kiddos to lend a hand!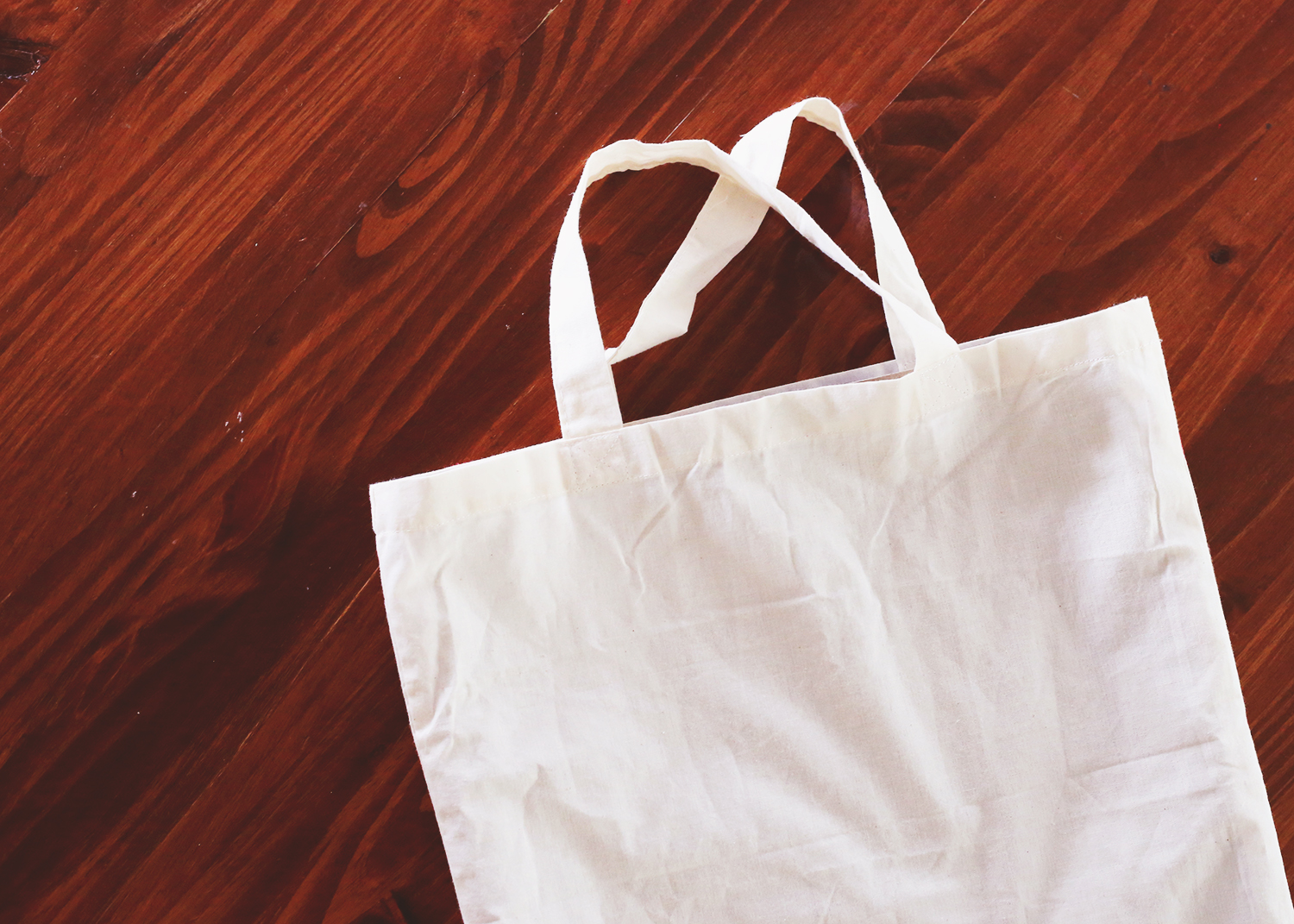 I started with a plain canvas tote bag and acrylic craft paint found at any craft store. Next, pick your veggie stamping tool! I went with a bunch of celery to create a floral tote, but you can experiment with any produce you like! Apples, potatoes and corn are also fun to use.
Cut the celery short enough so that all the stalks are even when you turn it face down.  You can see the pretty flower the stalks make!  If any are broken or split, cut the bunch down about an inch more to make sure each stalk is clean cut.
Use a paper towel to absorb any water from the cut celery and paint on your color of choice with a foam brush.  Once you cover the celery generously, press firmly onto the canvas, making sure all the stocks have made contact.  Voilá!  Your first flower is done!
I used three different paint colors for my flowers, finishing with the darkest color so that it would stand out the most.  Once I had the tote pretty much covered with a cute pattern, I used a single stalk of celery to add green leaves to a few of the flowers. Leave to dry for a few hours.
I love how it turned out!  Who knew celery could be so pretty?!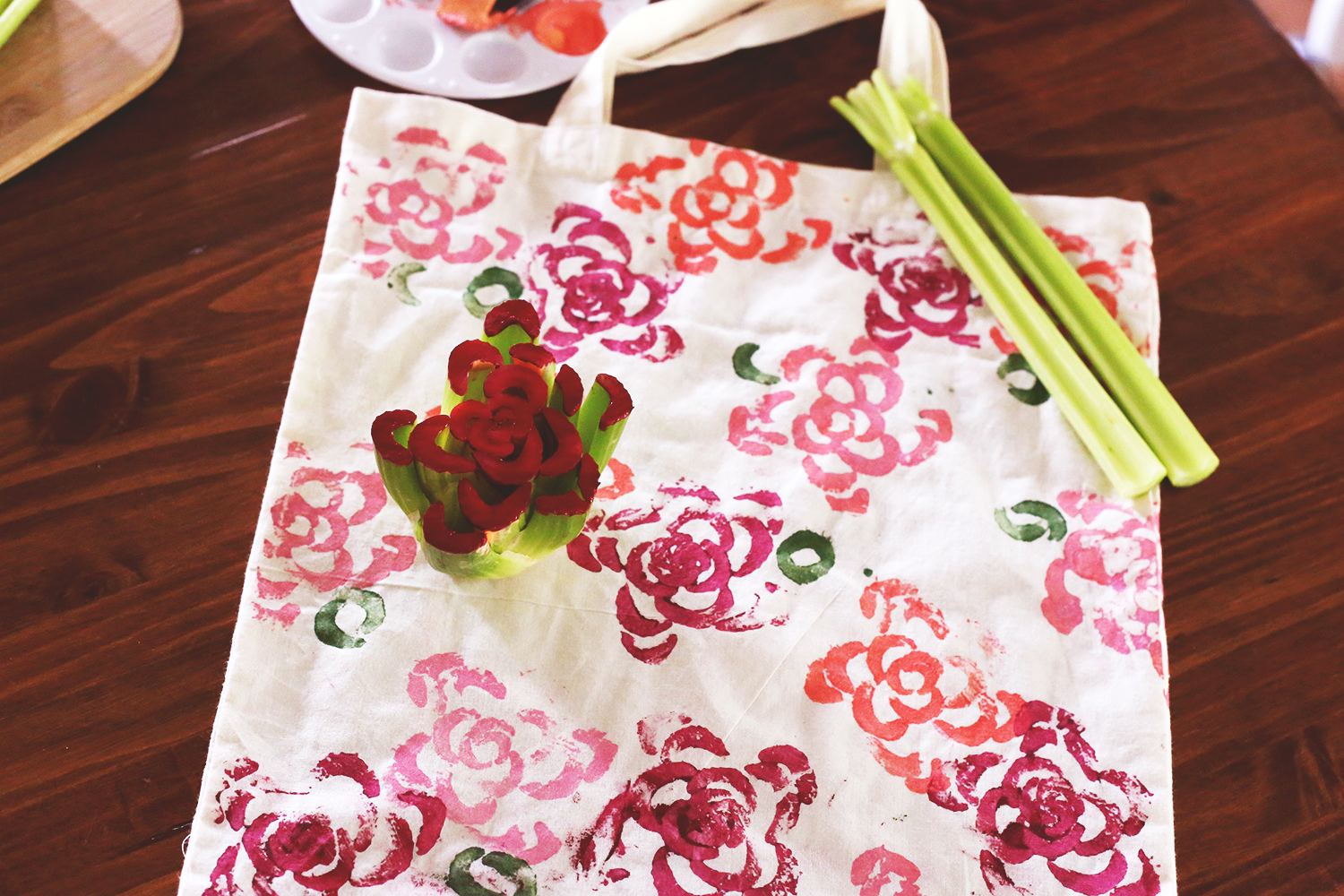 Over the weekend, I grabbed my tote, went to my local farmers market to test it out and filled it with apples and peaches!  It was the perfect accessory and it will continue to be throughout the season!
Our newest print was inspired by a real sign you would expect to see at the market! It celebrates all the things we love about market Saturdays and we hope to bring that warmth to your home.
Have you used produce for stamping before?  I'm kind of curious to see what other designs I can make- it was so much fun!
Photos courtesy of Jenny Poe