Nostalgia fills the air during the holiday season.  There's no better place to be than the kitchen on Thanksgiving morning- with turkey roasting and cranberries cooking!  Cinnamon, pine and citrus are some of the quintessential scents that also make Christmastime so memorable!
While we love cooking seasonal dishes and lighting those beloved holiday candles, we love this popular alternative: stove top potpourri!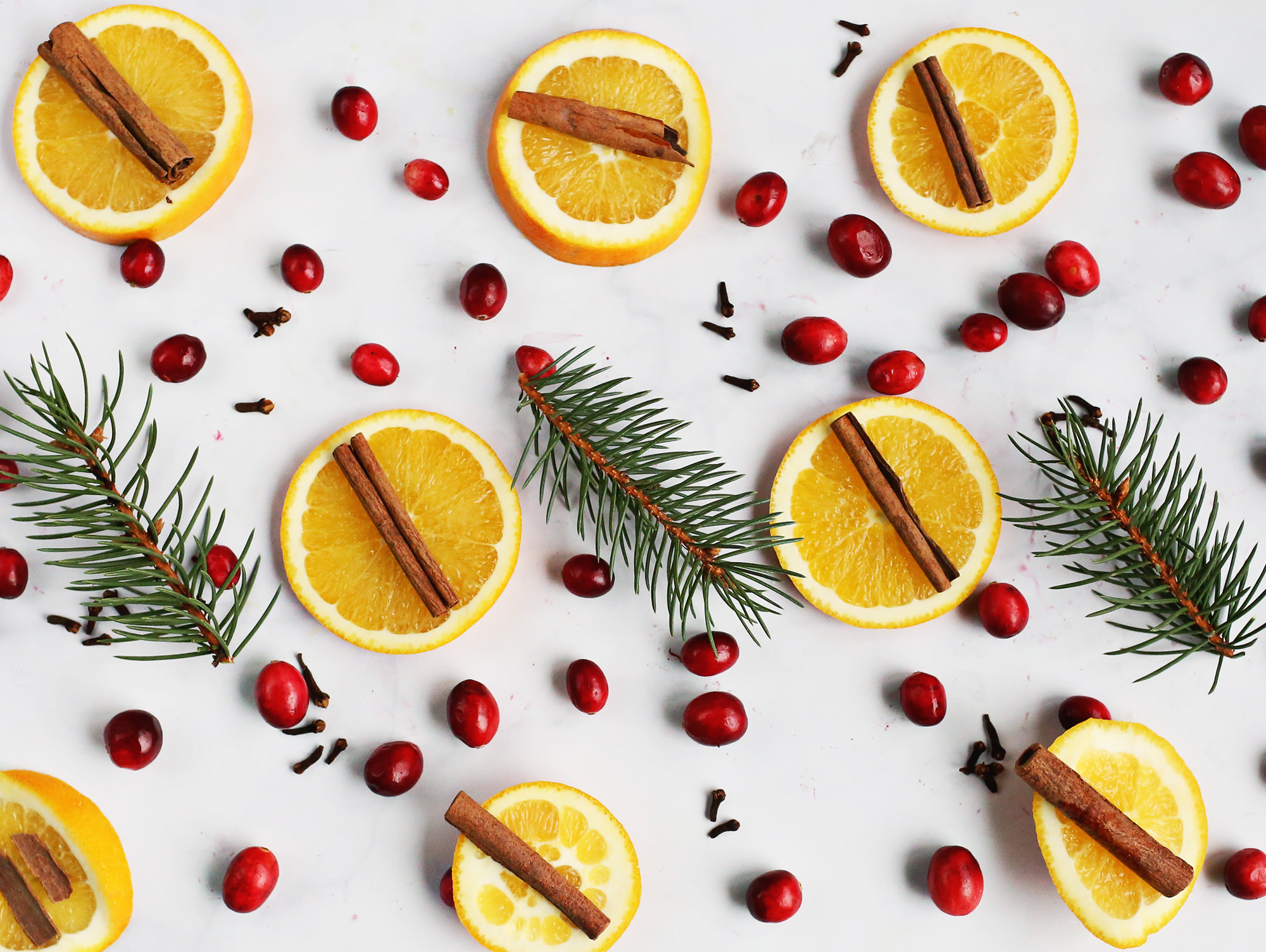 How to Make Stove Top Potpourri
Gather some of your favorite scents of the season and create your own stove top potpourri!  For our recipe, we used:
1 – naval orange
3/4 cup – whole cranberries
3 – pine sprigs
1 tbsp – whole cloves
3 – cinnamon sticks
Fill your stove pot with these ingredients and two cups of water.  Turn the heat to simmer/low and let the aromas fill your home!
I let my potpourri simmer for about two hours, but it took less then 15 minutes for the seasonal scents to fill the space!  Candles are great, but there is nothing quite like the genuine smells of this potpourri!
You can even share this stove top potpourri with a friend or as a hostess gift!  Just fill a mason jar with the measured out ingredients and keep the naval orange whole for them to use at a later time. Include a little card or note with the instructions.
Give this stove top potpourri a try when you're ready to kick off the holidays!  Experiment with other scents to fill your home- bay leaves, rosemary, pear and apple are other great ingredients.  Enjoy!
Photos courtesy of Jenny Poe